The first USPSA Lady Grand Master, Jessie Harrison has also been the Taurus team captain for 11 years and holds more than 100 world and national championship titles. Find out what she keeps in her range bag.
What are your first memories of handling a firearm?
My earliest memory of shooting is around six years old. My dad would take my brother and I to the range to shoot black powder silhouette. I was so small though, so I would have to sit on his lap at the bench just to see.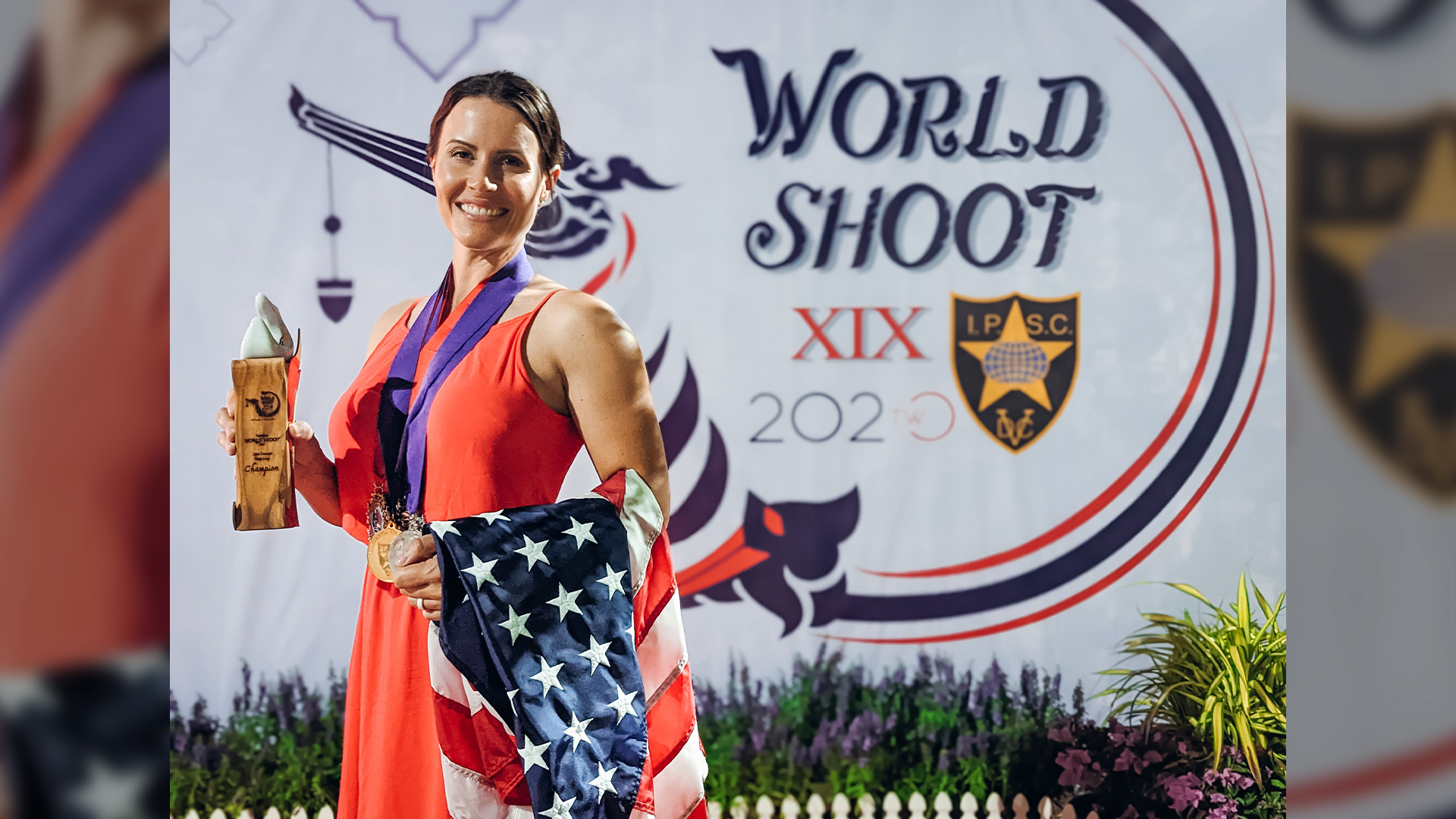 Tell us how you began in competitive shooting?
I started competing when I was 15 years old. I had grown up on the range my entire life but wasn't interested in competing until that time. My parents administered the local cowboy match. Our state championship was that weekend, and my dad asked if I wanted to shoot it. I said, "Yes!" I still don't know what prompted me to say yes then and not any time before, but my whole family was shooting, so maybe I didn't want to sit in the clubhouse by myself.
What firearms and other gear do you use for competition?
For competition, I use a Taurus 1911 in multiple configurations. I have some made for Bianchi Cup, Steel Challenge (iron sights and open) and USPSA (iron sights), all chambered in 9 mm or .38 Super Comp Minor. I use Hornady components loaded by Atlanta Arms—in my opinion the most accurate ammunition available, which is specifically loaded to my firearms depending on the sport or division.
On my open guns, I use an aggressive steel grip that took some getting used to, but I love it now. It helps so much since I often shoot in high-humidity areas, and my hands get sweaty easily. I also love my Bushnell optic. I've shot so many red dots over the years, and Bushnell provides a wide-view lens and multiple intensity adjustments.
Tell us about your range bag and what you carry in it besides your firearms?
For my range bag I use a GPS Tactical Range Backpack. I love the backpack style. It makes it easy to carry when filled with ammunition and firearms. I also bring snacks, lip gloss, tools, sunscreen, tourniquet and first aid kit, magazines, a shower cap (for my gun), eye protection, ear protection and cleaning supplies.
What do you do in your free time?
In my free time, I love to spend my spare time at the barn with my horse, hunting or just being home with friends and family, since we travel so much.
What would you tell someone interested in finding out more about your sport?
Those interested in finding out more should check out these websites, uspsa.org and steelchallenge.com, to understand the rules and divisions.
Also, find a local club near you and go out to experience it. You'll meet plenty of people to help answer questions and probably offer to let you shoot with their gear.
Any tips for the new shooter?
First and foremost, be safe. Make sure you have a clear understanding of the firearm safety rules and feel confident handling your firearm under the conditions of the competition. Once you pick your division, find the equipment you need and make the investment so you can fully enjoy the sport with the proper gear.