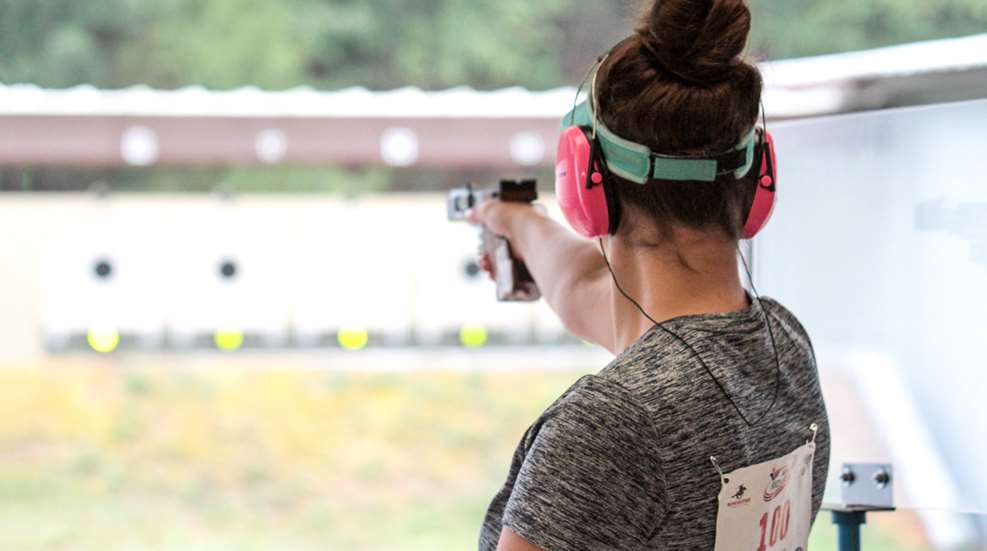 Kate Abeln grew up around guns so her dad made sure both she and her sister learned proper firearms safety. At five years old he took her to the range to shoot her first "big gun" her grandpa's Remington .22. Little did they know at the time what she would eventually accomplish.
A local 4-H program started Kate's journey into competitive shooting. There she leaned about BB Gun Matches and at 10 years old she began competing. When she turned 12 her dad began an air rifle team for those kids who aged out of the BB gun program. Kate took up air pistol and immediately fell in love.
Since then, Kate has earned quite a few titles:
2016 National Junior Olympic Silver Medalist in .22 sport pistol 
2017 National Junior Olympic Champion in .22 sport pistol 
2017 National Junior Olympic Bronze Medalist in air pistol
Member of the 2017 Silver Medalist Women's Air Pistol Team at Junior World championships in Suhl, Germany

For her range bag Kate uses an Under Armour book bag. She loves that it has a ton of pockets to organize her gear. Speaking of gear, she carries all the essentials for shooting in it—ammo, pellets, shooting journal, champion shooting frames, Corami shooting shoes, Peltor ear muffs, tools, and plenty of snacks.
Kate encourages anyone interested in her shooting sport to check out usashooting.com. They have a plethora of information on many aspects of the sport. And once you get involved, never stop having fun.