Lanny Barnes is best known for competing in biathlon at three Olympic Games, but these days she is a top shooter in many disciplines, including IPSC and multigun. Growing up with a dad passionate about hunting and shooting gave her a solid foundation. He taught Barnes and her sisters how to shoot, starting with BB guns and later moving on to rimfire guns. Find out what last year's USPSA 3-Gun Ladies Open National Champion keeps in her range bag.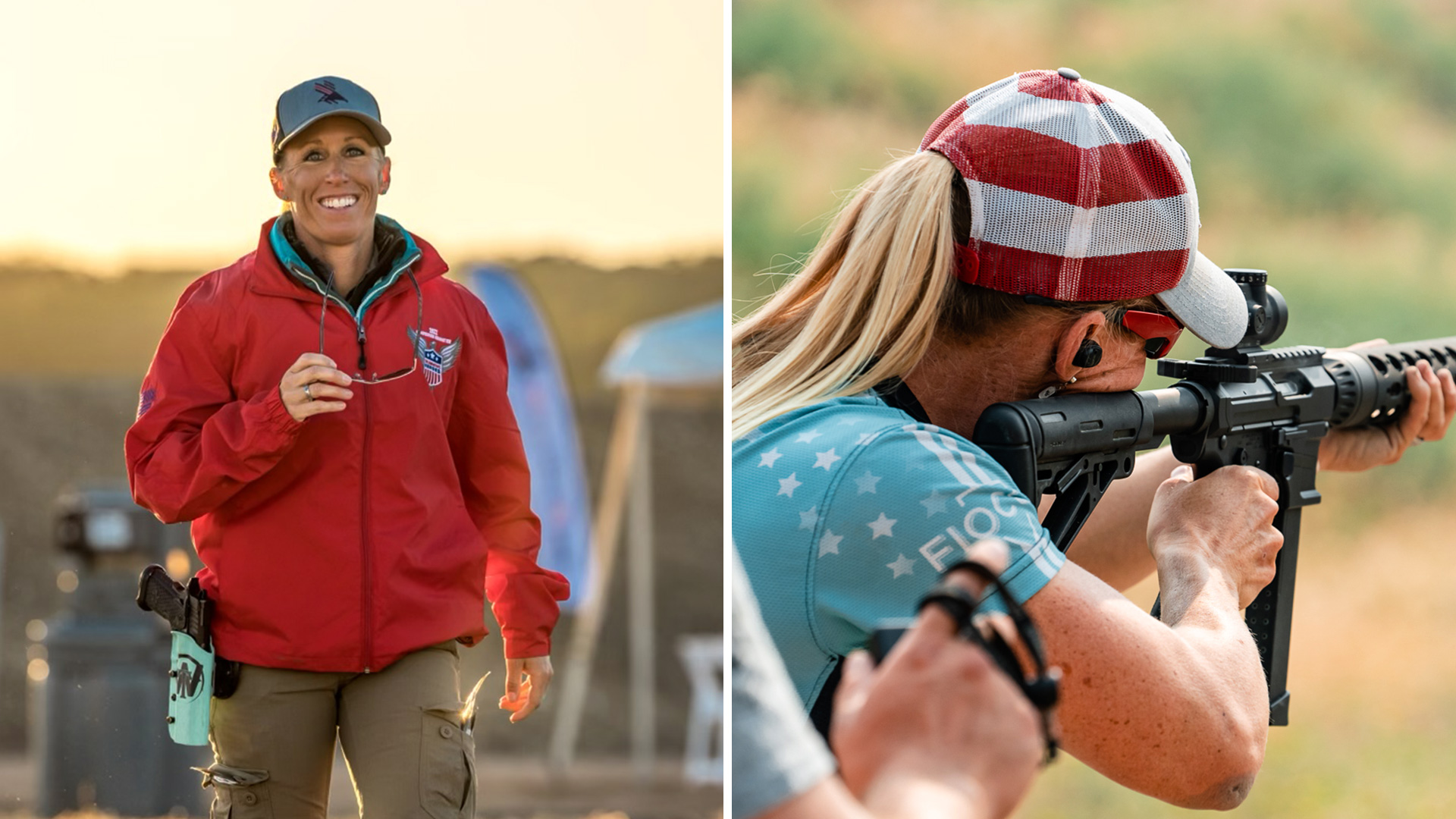 Tell us how you began in competitive shooting?
My dad gave my sisters and I a quarter every time we hit the bullseye. That was our motivation to keep trying to improve. Later, we jumped into smallbore prone competitions in middle school. Then in high school, it was Olympic biathlon through 2014. After that, we tried other competitive shooting sports such as 3-gun and pistol-caliber carbine.
I love all shooting sports. There is nothing more exciting than trying to challenge yourself—both physically and mentally—to hit difficult targets. I still compete in 3-gun, 2-gun, PCC, handgun, IPSC shotgun and rifle competitions. I enjoy action shooting sports and even jumped into trick shooting as a way to improve my shooting and push myself to new levels. My hope is to continue to shoot the rest of my life. It's something that anyone can do, at any age and in any physical shape. You don't have to be a marathon runner to enjoy the shooting sports. It's something you can continually improve at. I am a three-time Olympian and professional shooter, and I learn something new every time I go to the range. I hope to never stop learning.
What firearms and other gear do you use for competition?
For competition, I use the JP Enterprises JP-15 as my rifle, a Beretta 1301 for shotgun, and Staccato XL and XC handguns. For ammunition, my brand of choice is Fiocchi. Trijicon is my favorite optics company, along with HIVIZ for sights. My stocks, belts and slings are all from Hogue, and my pistol holster is from Weber Tactical. Steel targets come are from MGM. My boots and shoes are from Lowa and I wear UnderTech concealed carry clothing.
The thing I love the most about my firearms is the colors. I made them special and unique by adding color and getting them painted or Cerakoted. By making the guns truly yours, you will enjoy shooting it that much more.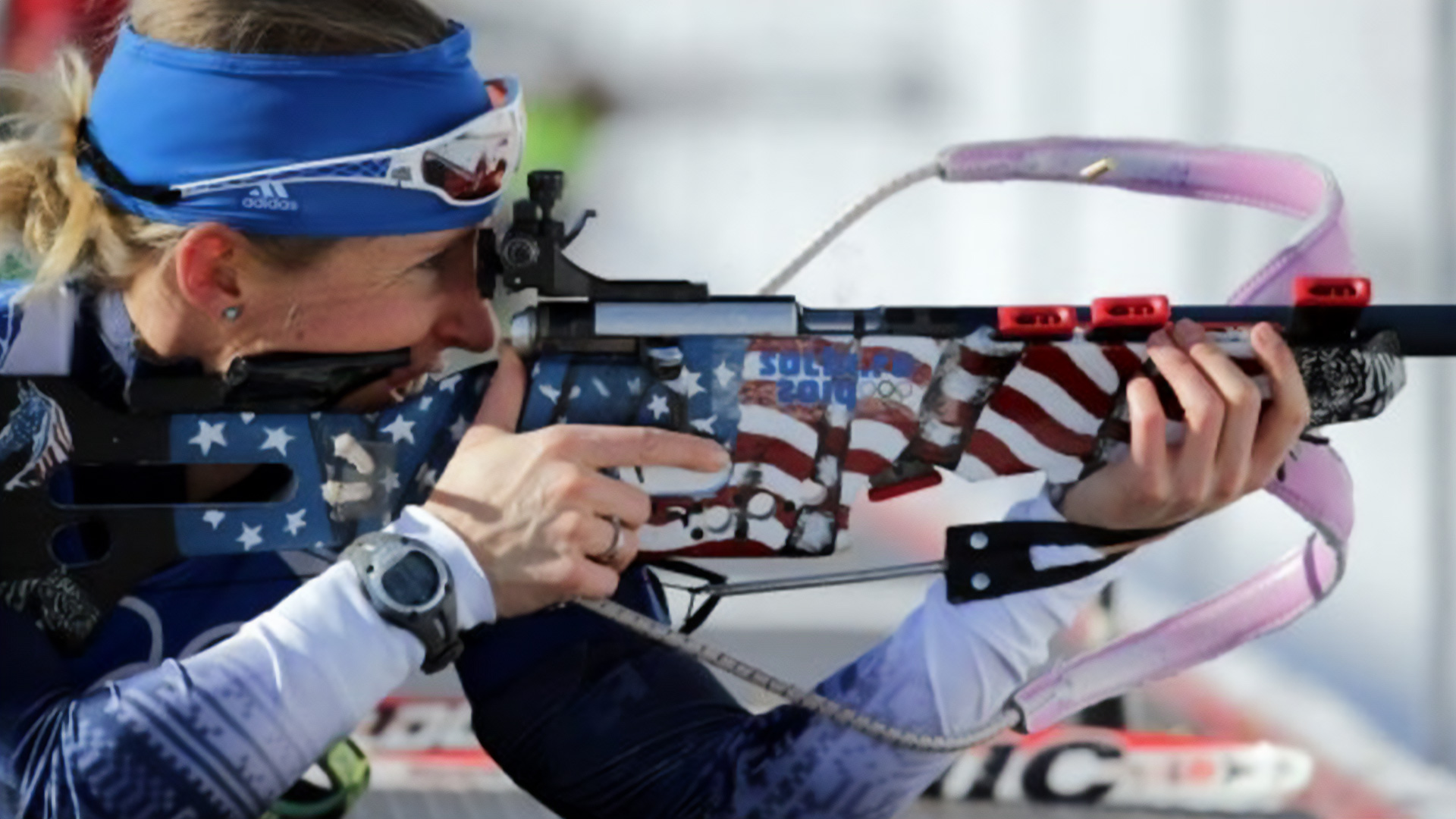 Tell us about your range bag and what you carry in it besides your firearms?
For a range bag I carry a Fiocchi Tactical Backpack. It has multiple pockets to keep my clothing and gear organized. It's amazing how much I can fit inside and not lose track of everything in one big pile. I love its detachable compartments and modular webbing that allow me to add more compartments if I want.
Some things I always have in my bag are lip balm, sunscreen, multitools, Otis 3-gun cleaning kit, extra socks and belt, snacks, binoculars, rangefinder, spare ammunition, extra eye and ear protection, stapler and staples, paper targets, Pact Club shot timer, spare batteries, jacket, gloves, lead remover wipes and challenge coins to hand out.
What would you tell someone interested in finding out more about your sport?
Reach out to me on social media (@lannyoakley) or go to a competition and ask how to get involved. People in the shooting community are known for helping others get into shooting sports. They will often loan new people gear to help them get started and find out if it's something they enjoy. Don't be afraid to try it out. Just jump in and the fun will start immediately.
Any tips for new shooters?
Set small daily attainable goals for yourself. Don't try to beat Jerry Miculek's records the first day on the range. Many new shooters will become frustrated that they aren't at the same speed as the professionals, However, by sticking to a steady progression, and not trying to get too fast too soon, you will see improvements every day. Always work on accuracy before speed. It's so easy to add speed, but not always so easy to be accurate. Have fun, and find a partner that can challenge you to improve your shooting.
Lanny Barnes is also a professional artist, go to theolympianartist.com.