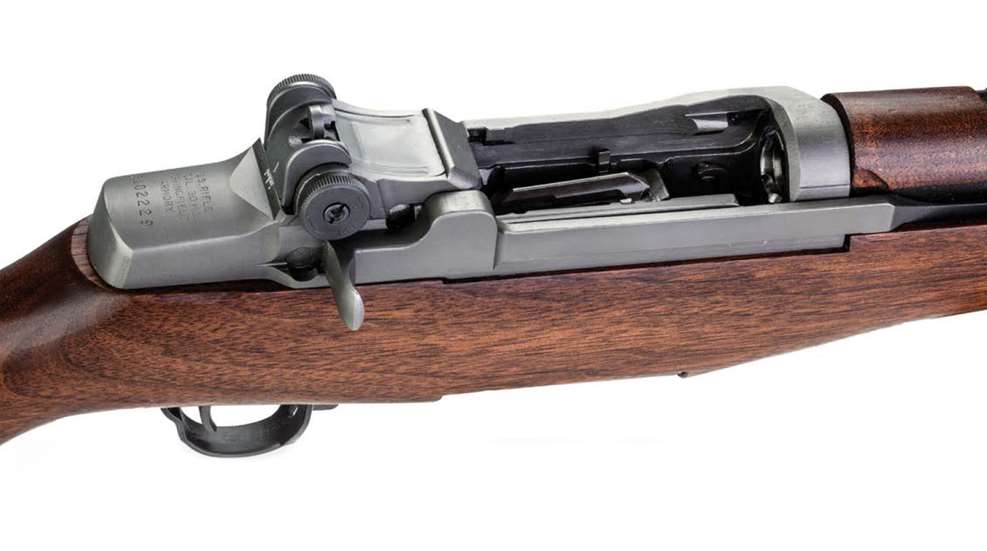 Linseed oil
comes from pressed flax seeds grown in central Europe and Asia. The term "boiled" (as found in hardware stores) is a misnomer since boiled linseed oil includes added chemicals for faster drying than raw linseed oil.
Linseed oil is generally easier to apply than Tung oil which is non-toxic and creates a soft (rather than glossy) finish. While it is easy to touch-up, linseed oil provides no significant barrier against scratching or moisture as does varnish. With the exception of the first coat, sanding is unnecessary with boiled linseed oil.
Linseed oil is highly flammable and poses a fire risk with rags that can combust spontaneously through oxidation.
Leave used linseed rags unfolded and flat in a well-ventilated area.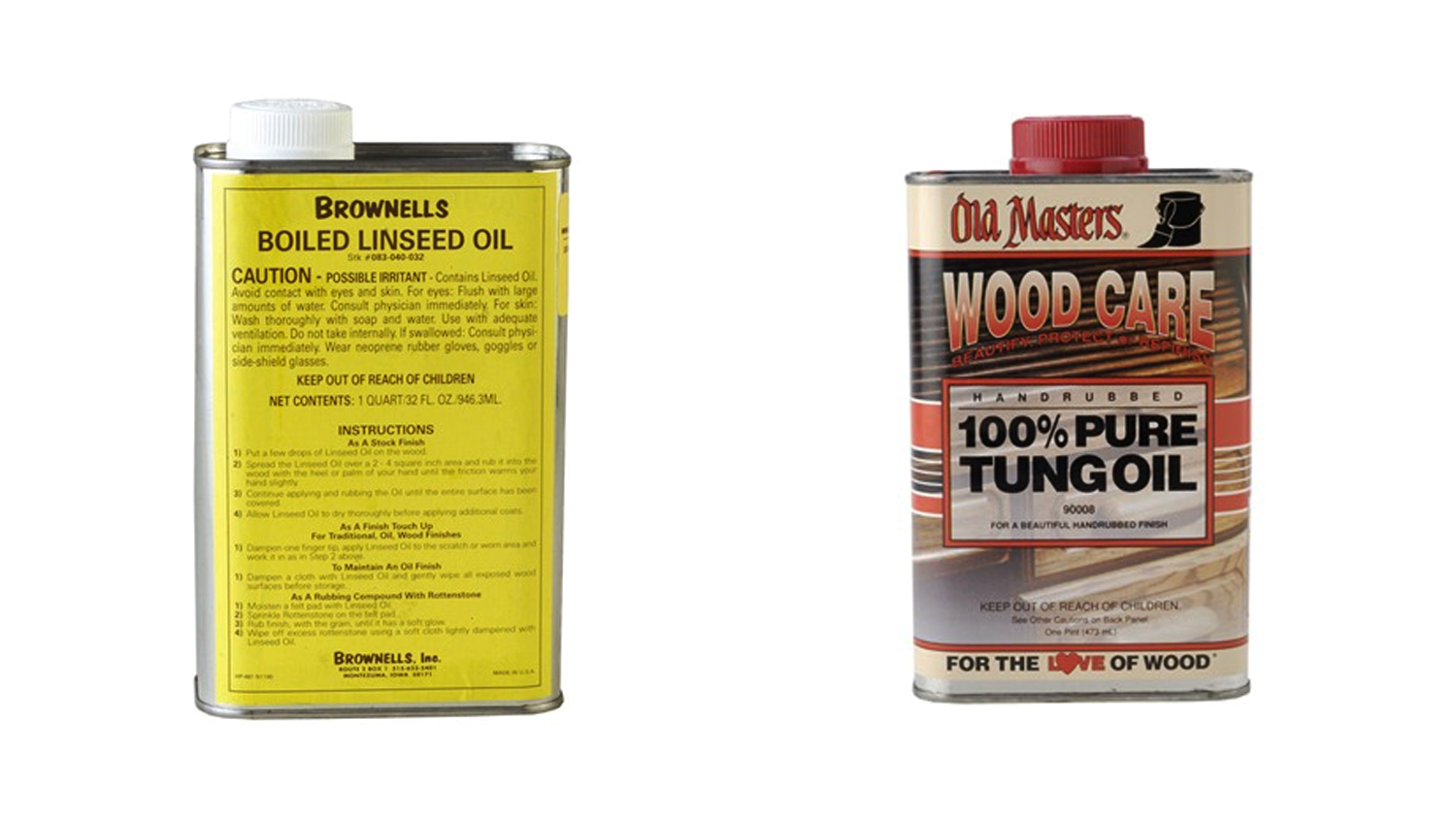 Through experimentation, the author learned to let each coat stand for 40 minutes, followed by a "light mopping" to remove any standing, wet oil. While you don't want to rub off all the oil, leaving the entire wet coat on the stock will require weeks to dry. (Yes I did, and now I know.) The "light mopping" method dried in a 70-degree room at 35 percent humidity within 48 hours and was ready for light buffing and the next coat.
Tung oil
comes from the nuts and seeds of the Tung tree, which is primarily found in China. It usually takes four or five coats of Tung oil, sanded after each, to get a satin sheen. The surface will be rough and spotty until this point. That's why you have to sand Tung oil to produce a shiny finish.
Unlike a hard varnish finish, these oils must be reapplied fairly often. For detailed application instructions and a kit for sale with either oil, see:
www.garandgear.com/m1-garand-new-oil-finish
.