The inaugural Starlight 3-Gun Championship, presented by
Timney
Triggers and held in conjunction with the NRA World Shooting Championship this week is quite the sight to behold. 
It's not often you go to a match where both staff and competitors need to don glow sticks. It's in the rules.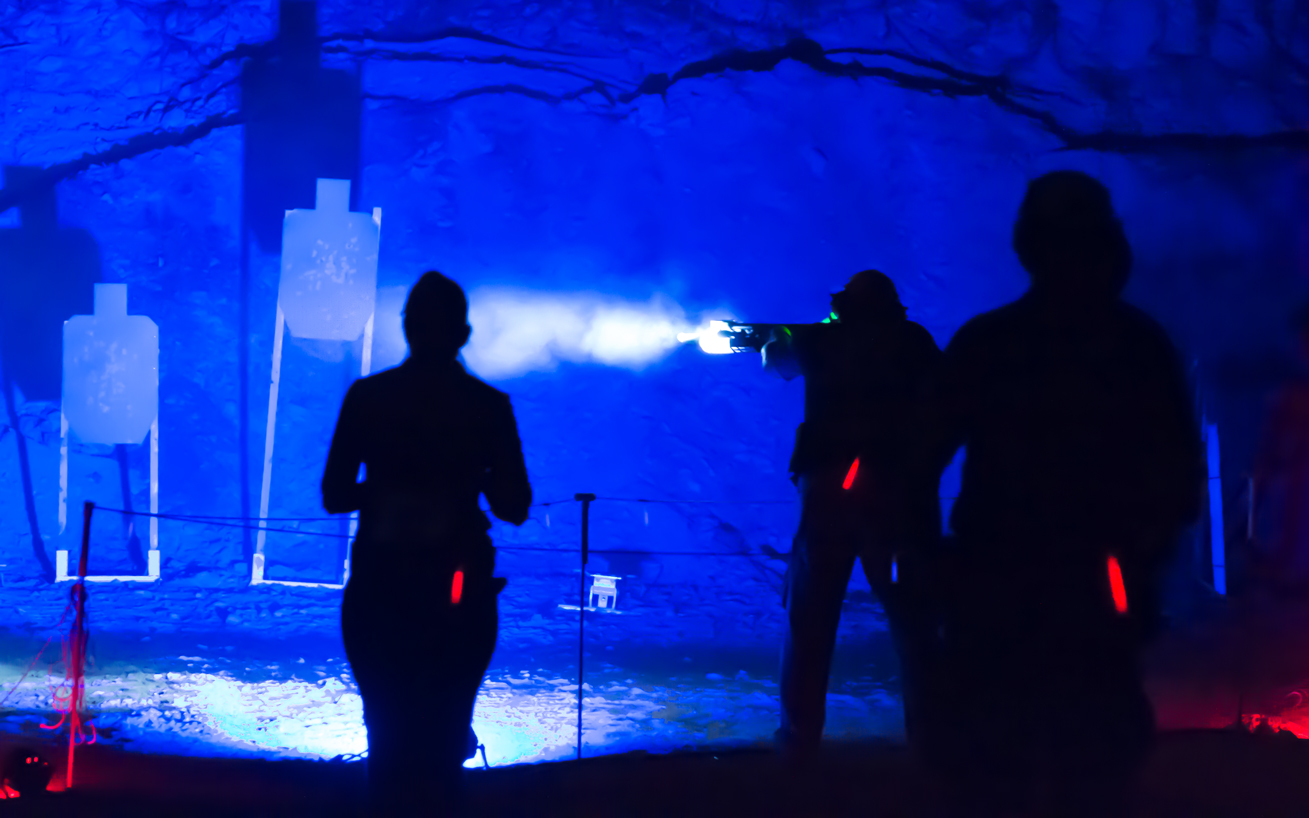 The match features six challenging nighttime stages, each of which is bathed in a red or blue glow from the lighting system. Shot over two nights, several of the finest competitors in the shooting sports have made the trip to Peacemaker National Training Center in West Virginia this week, with some such as Jerry Miculek shooting the NRA World Shooting Championship in addition to the Starlight 3-Gun Championship. With a combined $500,000 in awards between both championships, the stakes have never been higher.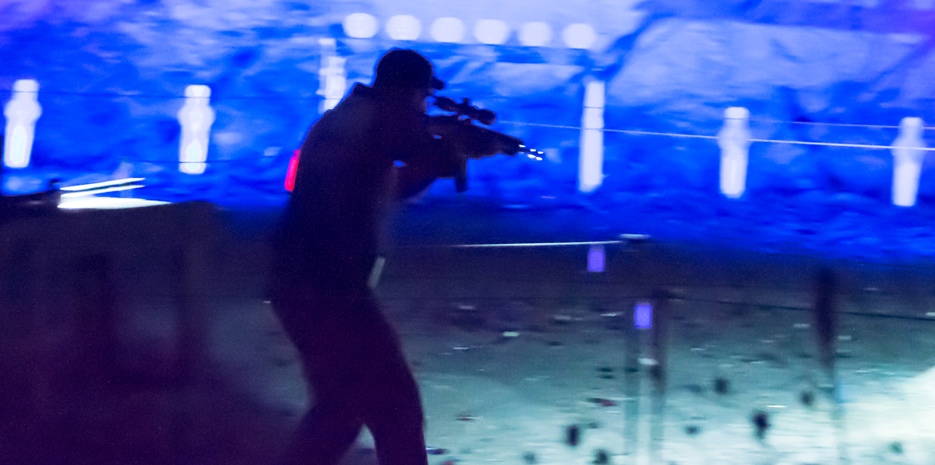 The five shooters with the highest overall score after the six stages will be invited to the championship shootoff to compete for the large cash prizes. The shootoff is sponsored by SIG Sauer, and will be shot using their firearms and ammo on Friday night. The top five will race head-to-head with a SIG P320 pistol, SIG MCX rifle and a silenced SIG MPX (in place of the usual shotgun). All firearms will be loaded with SIG Elite Performance Ammunition.

Whomever comes out on top will be the winner of the first-ever Starlight 3-Gun Championship. The winner of the championship shootoff will not be eligible to walk the prize table 

(we doubt he/she will mind)

, but all other competitors will walk in order of finish to collect prizes. Competitor bags were stuffed with goodies and handed out as well, similar to the MidwayUSA & NRA Bianchi Cup.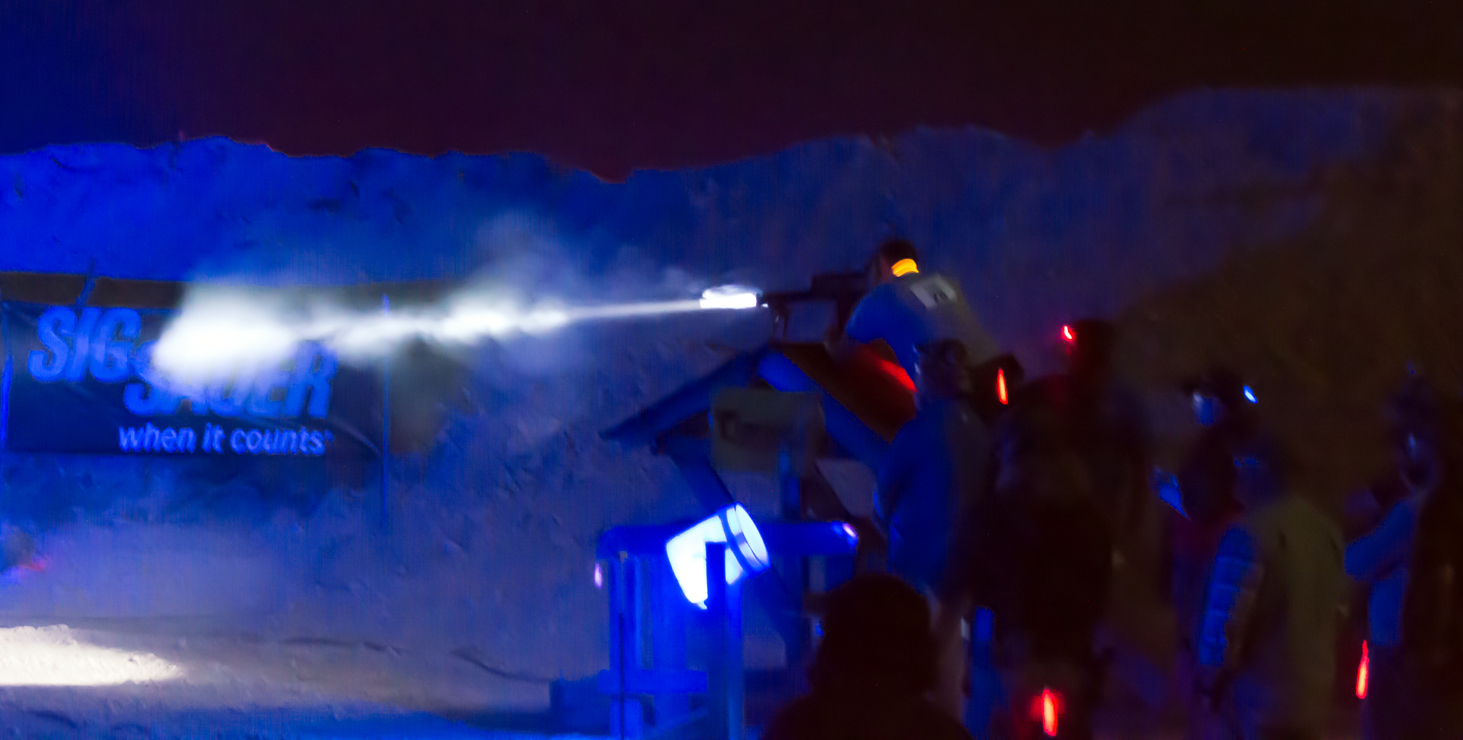 SIG Sauer was also generous enough to outfit all of the match range safety officers. At any championship, well-trained staff is crucial for a smooth event, and it is great to see the industry come together and support the hard-working volunteers giving up their evening to run this match. 

Stay tuned to SSUSA for more NRA Freedom Weekend coverage.