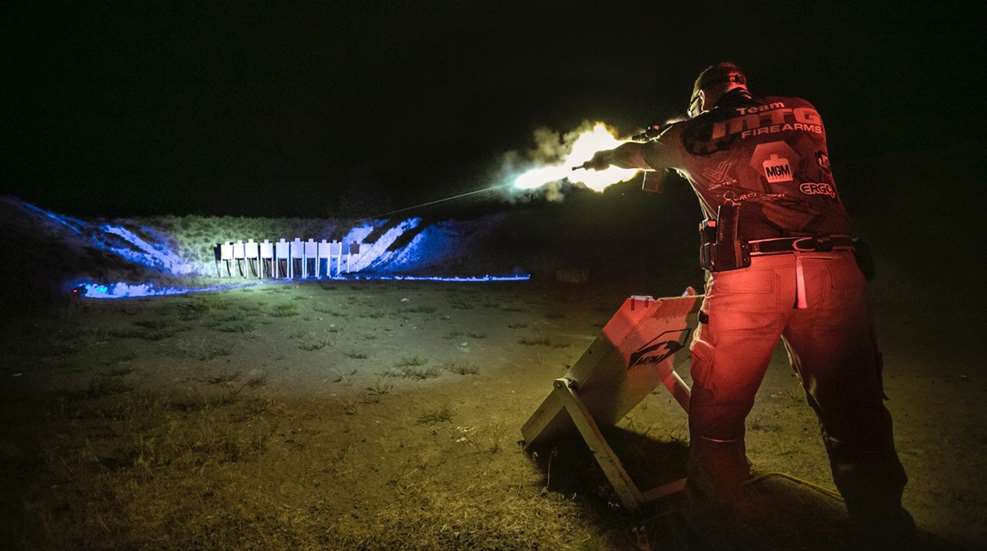 The Starlight 3-Gun Championship presented by Timney Triggers is set for this September 24-25 at the Peacemaker National Training Center (PNTC) in Glengary, West Virginia. The match is being held in conjunction with the NRA World Shooting Championship presented by Magpul.

Together, they comprise NRA Freedom Weekend, the biggest game changer to hit the shooting sports in decades. The different types of shooting alone will attract spectators who might never have considered attending a shooting competition. NRA Freedom Weekend will offer the largest combination of possible prizes in modern shooting sports history.

The Starlight 3-Gun Championship is the result of a collaboration between industry leaders and Jim Shepherd, founder of the Outdoor Digital Network. Its goal is to build entertaining and engaging competitions that bring shooting sports to mainstream athletes and spectators. They found a perfect partner in the NRA at the inaugural NRA Freedom Weekend.

As the sun comes down at PNTC on Thursday, September 24, a limited field of the world's best 3-Gun shooters will add lights and lasers to their normal rigs and compete for a quarter million dollars in cash and prizes.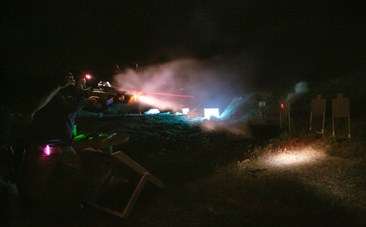 Starlight 3-Gun Championship competitors will face six stages contested over two nights, all based around the used of laser sights and firearm mounted lights. Each stage is designed to challenge competitor skills and reward top performers. Shooters are competing for guaranteed cash prizes of $100,000, plus a sizeable prize table divided for amateur and pro shooters.

The Starlight 3-Gun Championship is under the direction of veteran professional shooter and Match Director Chuck Anderson. Designer of the event that inspired the Starlight 3-Gun Championship—the Crimson Trace Midnight 3-Gun Invitational, Anderson creates extremely challenging competition stages that are highly entertaining for spectators. The inaugural Starlight 3-Gun Championship promises pyrotechnics, special effects and entertainment features for spectators and shooters.

"We've designed courses of fire that will bring out the best in the great shooters," Anderson says, "but our goal isn't just to create a challenging course of fire. We wanted to create a course of fire, lights, lasers, strobes, smoke and sound that would absolutely wow spectators, too."

On top of all this, the Starlight 3-Gun Championship will include an unknown bonus stage for the top finishers that will be a high-speed, all-out challenge for a winner-take-all cash prize.

Starlight 3-Gun events are different from other competitions: spectators aren't just welcome, they're encouraged to bring their entire family. Each Starlight 3-Gun Series event offers a variety of entertainment options. Families can watch and cheer on their favorite shooters, tour the vendor village to learn more about shooting sports, enjoy good food or do some informal shooting at one of the informational stations.

"Our goal isn't just to create top-level competition events for elite shooters," says Starlight 3-Gun founder Jim Shepherd, "we're building entertaining athletic competitions using guns and bullets instead of balls, bats or clubs, skateboards or race cars. We incorporate the personal skills of individual and team sports and the excitement of all-out racing."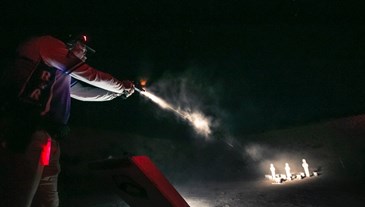 "Sure, hits and misses' matter, but ultimately, the fastest total time across each stage wins. When you finish your run, you know where you stand, and so do spectators and TV viewers. Everyone knows exactly what it will take to win stages or the overall title."

Starlight 3-Gun Championship stages will encourage shooters to strategize according to their own particular skills. If you're strong with a carbine, pistol or shotgun, running each stage in a way that maximizes that strength will help your score. The goal of hitting targets and finishing the stage as quickly as possible doesn't change, but the different strengths of each shooter makes strategy crucial to take home one of the top prizes.

Regional matches encourage spectator attendance and include education and outreach programs to get people interested in shooting and direct them to local places where they can learn more. State and national organizations will be at each of these events to help get turn spectators into new shooters.

"As an industry, we've been pretty good when it comes to outreach to newcomers," Shepherd says, "but our goal is to do more. Not to just interest people in shooting sports—we want to engage and involve them in shooting sports. We can't think of a better way than high-level competition that's also great entertainment."

To learn more about the Starlight 3-Gun Championship, please go to their web site at www.starlight3gun.com.