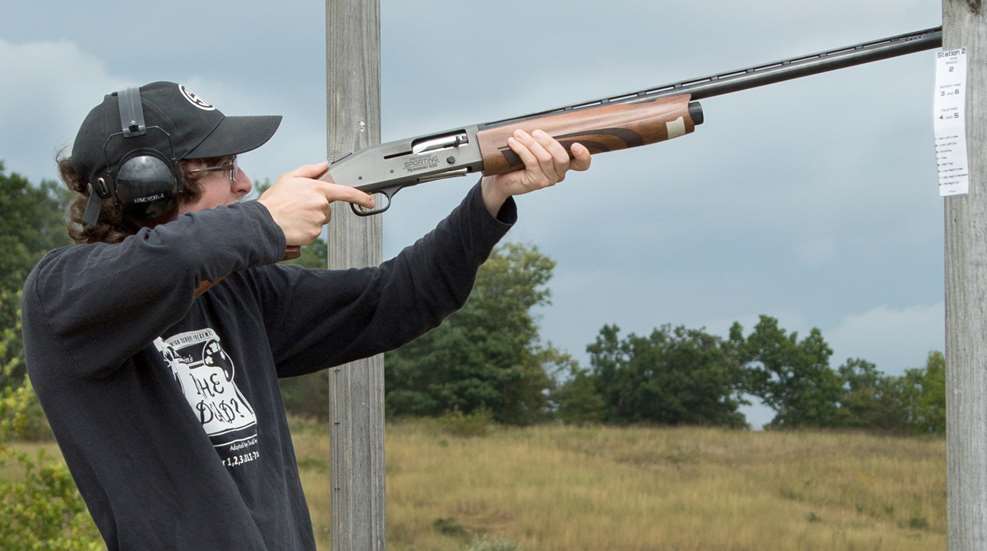 Above: The Mossberg 930 Pro-Series Sporting 12-gauge shotgun at the 2016 NRA World Shooting Championship 5-Stand stage.

It pays to think carefully about which shotgun to purchase if you're going to use one for multiple purposes. Luckily, today's modern autoloading shotguns have great reliability, while simultaneously providing recoil dampening advantages. Mossberg's new 930 Pro-Series Sporting semi auto shotgun proves that these advantages can add up―especially after three days in Oregon's dusty, unforgiving high desert region at Highland Hills Ranch (HHR) on an upland hunting and shooting excursion.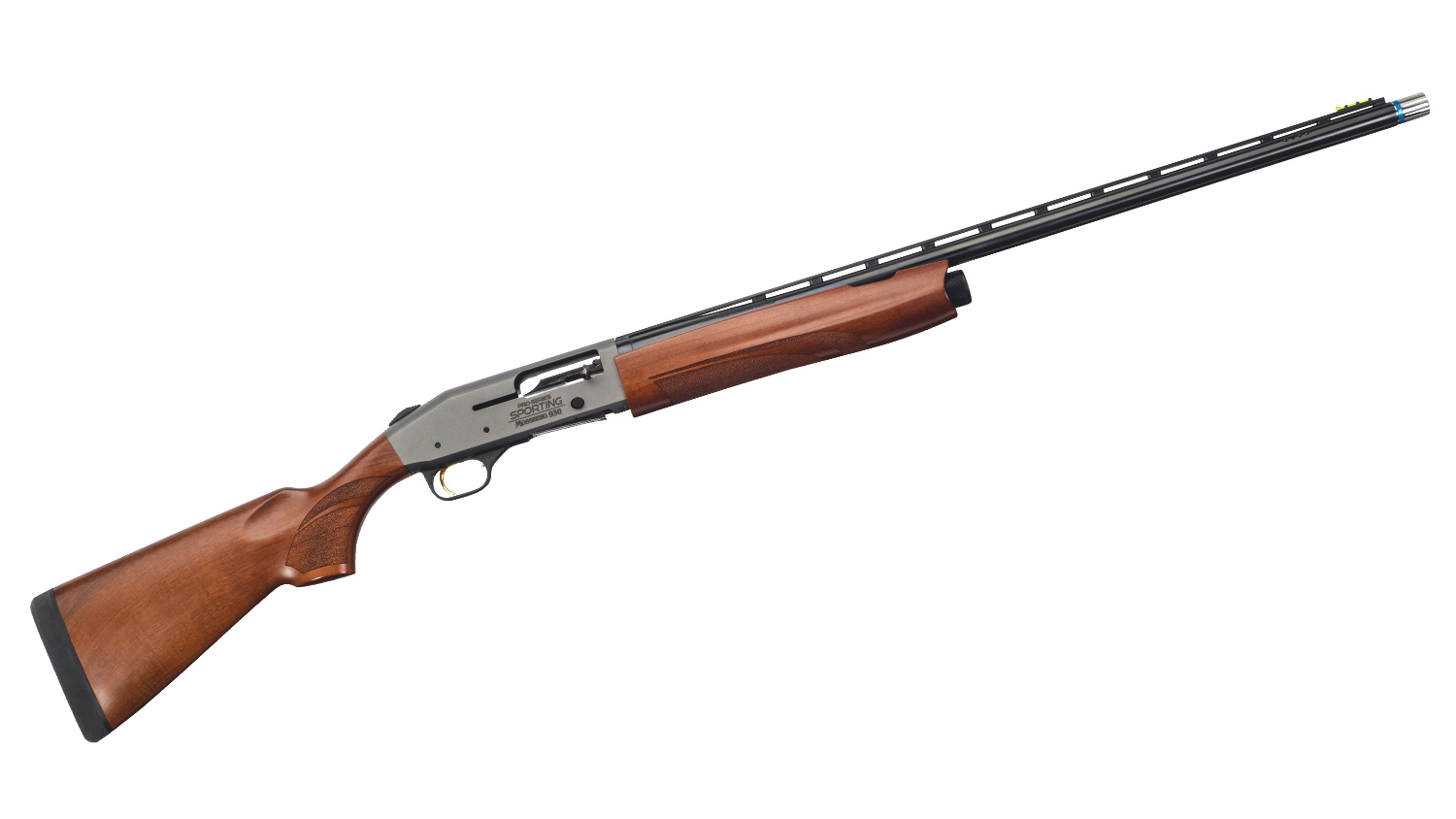 Mossberg 930 Pro-Series Sporting
The Pro-Series Sporting 12-gauge 3-inch shotgun was imagined by and designed for competitive clay shooters. The company enlisted shotgun instructor Gil Ash to help with design aspects. For example, Ash formulated measurements used for proper fit and eye alignment for a wide range of shooters. The resulting gun is tough enough to handle the rigors of sporting clays, or an extended upland bird hunt―all while providing an ergonomic platform that adapts to the user. Shooter customization is provided by Mossberg's Stock Drop System that utilizes five drop-at-comb adjustment shims. In addition, the 930 Pro-Series Sporting comes standard with HiViz TriComp fiber optic sights, with a total of nine inserts of varying shapes and colors (I liked short white, which contrasted well with the blue sky).

All the quality you have come to expect from Mossberg are present on the 930 Pro-Series Sporting shotgun. The dual vent-gas system ensured peak performance during three days of heavy use in a dusty environment. [Note: The guns were cleaned every 500 rounds or so.] The 28-inch rib and ported barrel sport an attractive blue finish. The "feel" qualities you want in a shotgun are there as well. The trigger is light and clean with none of that "glass breaking" feel that can sometimes occur with autoloaders. The familiar Mossberg tang-mounted safety is conveniently placed for maximum visibility and reachability. At 7.75 lbs. the gun is light enough for a full day of shooting without wearing you down, but heavy enough to provide the stability for sustained clay target games or high-volume dove shoots.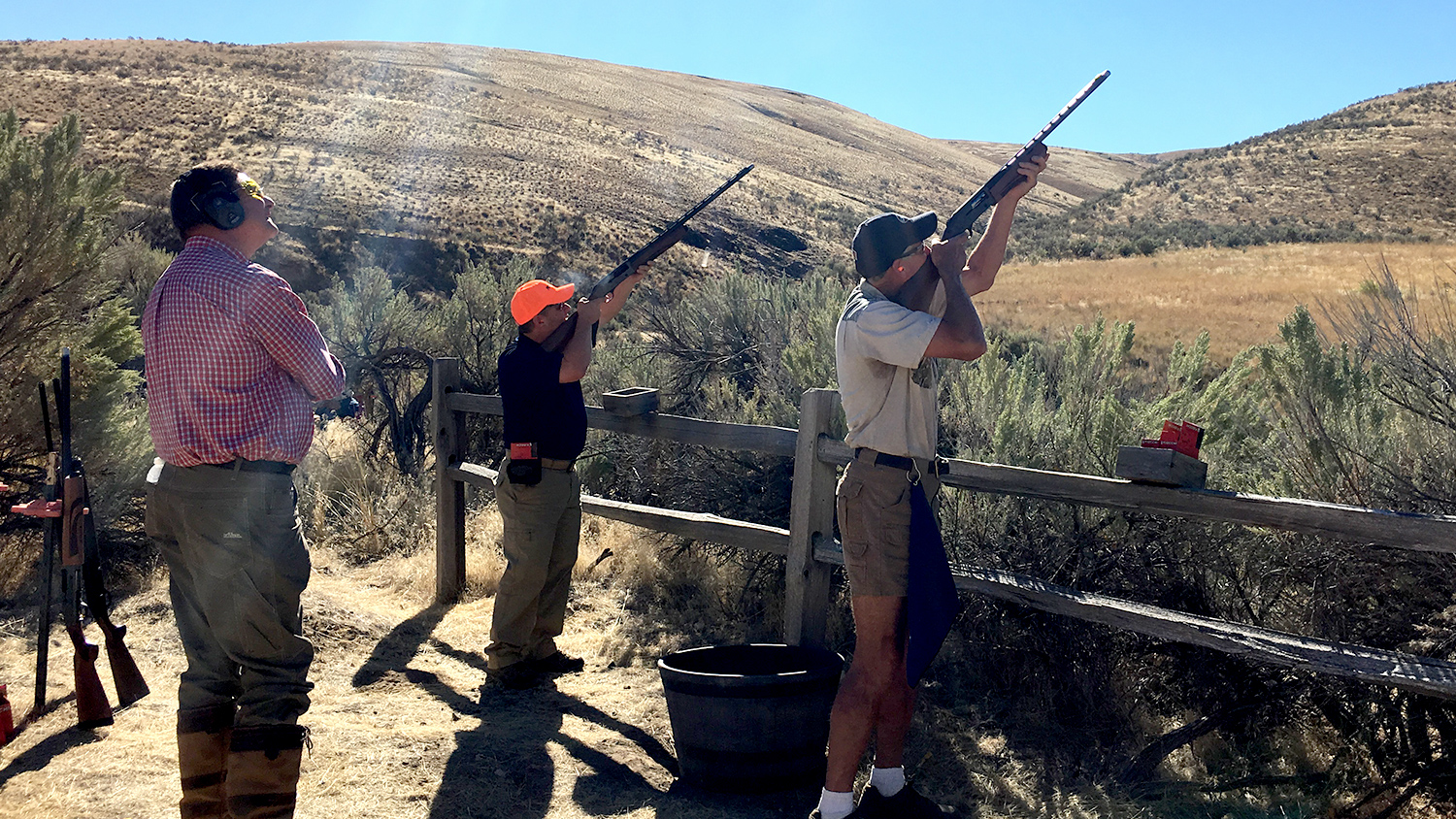 Unique to the 930 Pro-Series Sporting are boron nitride coatings on the gas piston and ring, magazine tube, sear, hammer, return spring plunger and return spring tube. The coatings enhance corrosion-resistance and give the gun extra durability. During heavy use, such as shooting the "Star Wars" round at the HHR sporting clays course―the 930 Sporting truly shines. For "Star Wars", automated trap machines on a nearby cliff hurl clays on a straight trajectory directly above shooters heads for about five minutes. Here, a shooter can easily go through 4-5 boxes of shotshells. Our firing line for "Star Wars" had five 930 Pro-Series that performed without a single malfunction. Before this last round of sporting clays, each gun had already shot about hundred shells each, which earned the 930 praise from all who shot it that day.

At the NRA World Shooting Championship (WSC) last September, Mossberg provided the 930 Pro-Series Sporting 12-gauge for the 5-Stand stage, which was used by over 200 Pro and Amateur Stock Division competitors. At the three-day championship, the shotguns performed just as well as they did for me in Oregon. NRA WSC Shotgun Match Director Damien Orsinger agreed with my assessment. "The Mossberg 930 Pro-Series Sporting performed well for the duration of the championship. Competitors were pleased with the shotgun's performance."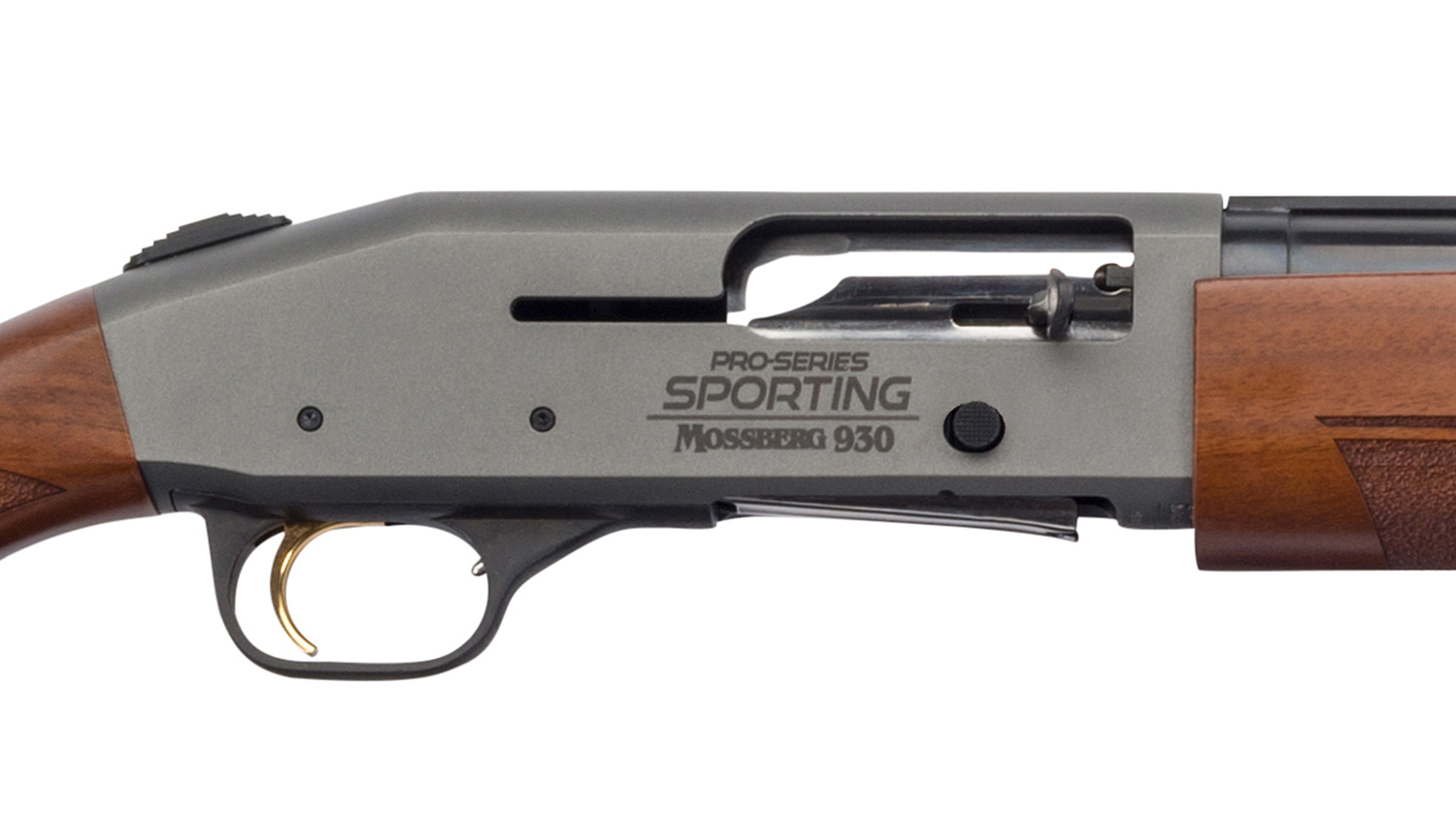 Not only is this shotgun extremely reliable, it's eye-catching in a crowded field of competitors. The tungsten-finished receiver is treated with Cerakote, whose grey color provides a tasteful contrast to the gloss-finished walnut stock. It also has the Pro-Series Sporting logo engraved on the receiver―providing distinction from its siblings in the 930 lineup. The walnut forend has laser stipling that increases the grip while still looking sharp.

I am a fan of the beveled loading gate, which can help quick reloading when it counts, such as during a heated round of sporting clays, or in the milo fields when a dog is flushing out birds. The quick-emptying release button allows the user to unload shells from the magazine with ease. Upland birds and waterfowl should fear this firearm in service of a skilled shotgunner.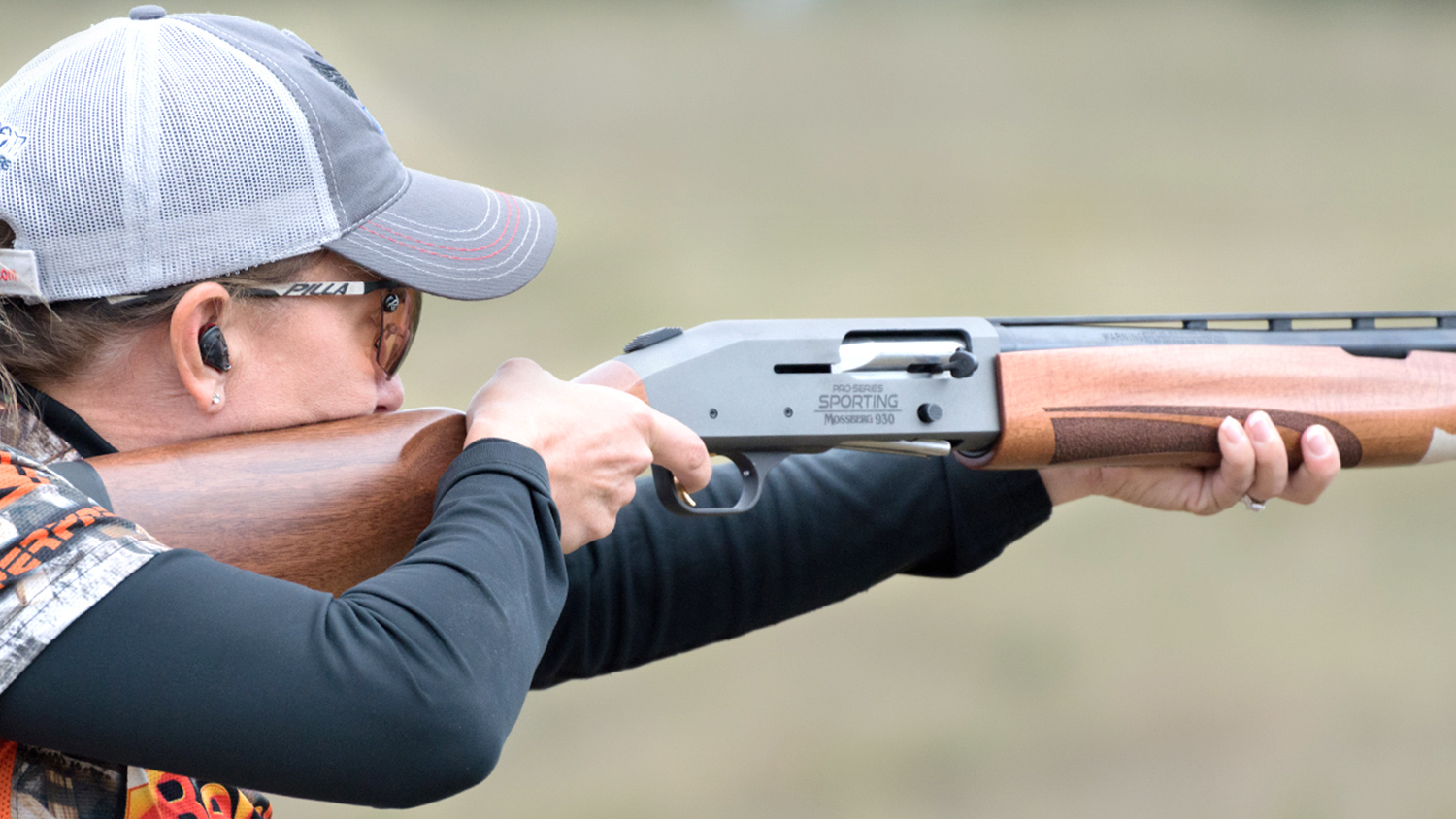 MSRP: $1029. The 930 Pro-Series Sporting is ready for competition out of the box, including an extended Briley choke tube set and carrying case. Even better, every 930 Pro-Series Sporting purchase comes with a free trial subscription to the Optimum Shotgun Performance School's Knowledge Vault, a collection of instructional articles and videos.

Mossberg 930 Pro-Series Sporting Shotgun Specifications




Action type: gas-operated, semi-automatic shotgun
Gauge: 12, 3"
Barrel: 28"; vent rib PTD 
Sights: TriComp fiber optic
Stock: walnut target (adjustable drop) satin
Magazine: tubular; five-round-capacity
Overall Length: 48 1/2"
Weight:  7 lbs., 14 oz.
Metal Finish: receiver, cerakote; barrel, blued
MSRP: $1029

Bonus Review: Mossberg International SA-20 All-Purpose Field 20-gauge
Mossberg International's SA-20 lineup offers a full range of 20-gauge autoloaders, in several configurations. All models in the line feature a gas system that vents the excess to aid in recoil reduction. Additionally, the vents help ease the stress that occurs on operating components. A 26-inch blued barrel, front bead sight, and interchangeable choke tube system make this a fine gun for wingshooting, target shooting, or turkey hunting. The cross-bolt safety, although located in a different spot from traditional Mossberg shotguns, is convenient.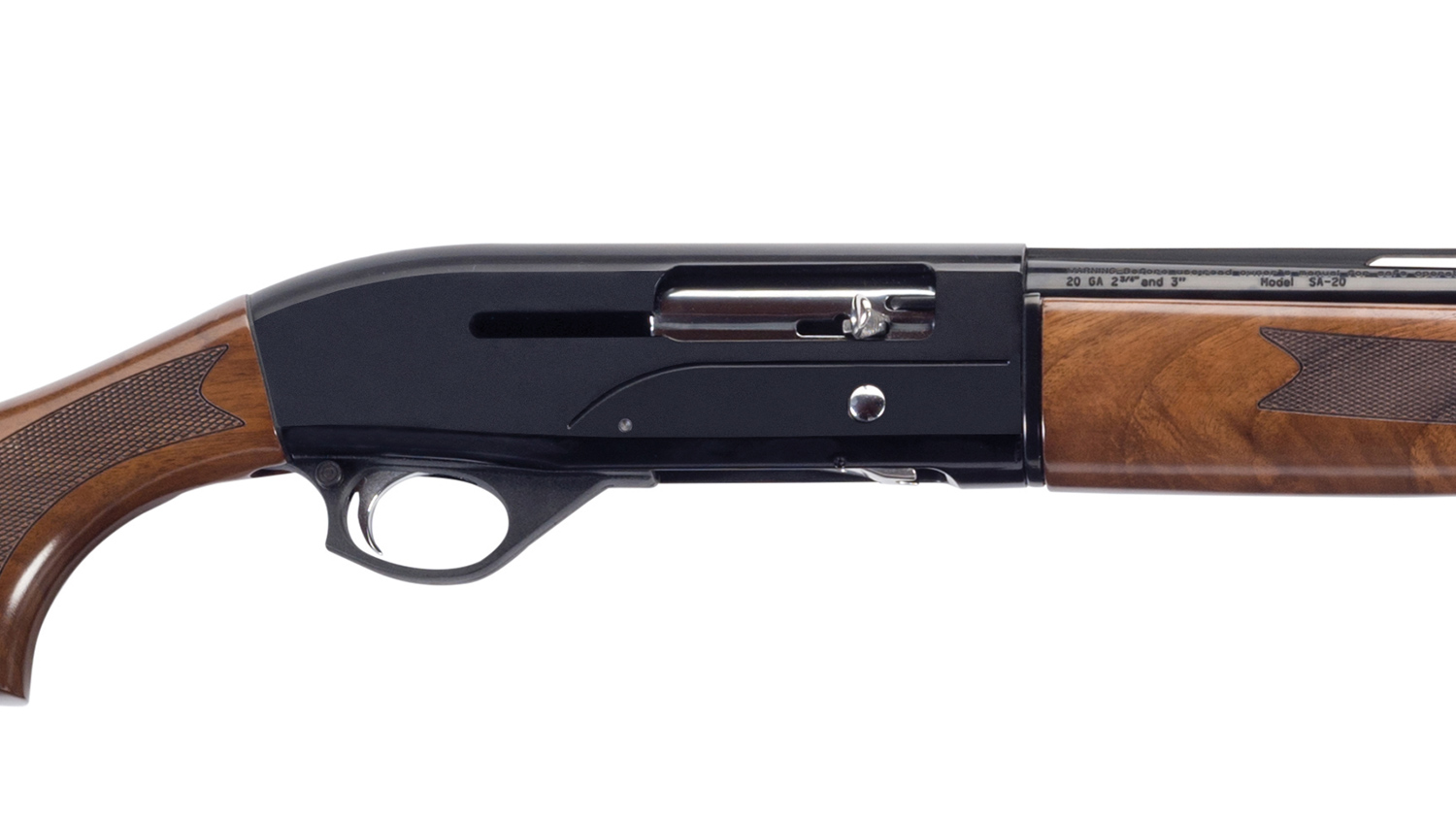 I spent time shooting the attractive walnut SA-20 All-Purpose Field shotgun in Oregon, for both sporting clays and upland wingshooting. The SA-20 weighs a feathery 6 ½ lbs., and is as well-balanced as they come. Remember the Star Wars torture test? There were a few SA-20s in our group that day, and each one functioned flawlessly―just like their bigger 930 cousins. I grabbed one for a few treks in the hunting fields, finding the lighter weight and smaller gauge did not affect its ability to shoot birds. The gun is balanced well for clay shooting. Furthermore, the gloss walnut stock and forend give it a nice look―which combined with the reliability make this gun a best buy for those in search of a 20-gauge.

MSRP: $654. Comfortable and reliable, the SA-20 All-Purpose Field shotgun is an excellent 20-gauge that does not sacrifice performance―or quality. 

Mossberg SA-20 All-Purpose Field Walnut Shotgun Specifications




Action type: gas-operated, semi-automatic shotgun
Gauge: 20, 3"
Barrel: 26"; vent rib 
Sights: front bead
Stock: walnut gloss
Magazine: tubular; five-round-capacity
Overall Length: 46 1/2"
Weight:  6 lbs., 8 oz.
Metal Finish: receiver, polished blue; barrel, blued
MSRP: $654