More than 2,200 competitors attended the 2022 NSCA National Championship last year at the National Shooting Complex in San Antonio, Texas. (Watch the above video segment from American Rifleman TV featuring the 2022 NSCA Nationals.)
"The Nationals is our Super Bowl. It's our World Series for sporting clays. This year, we're fortunate to have 49 states represented," Michael Hampton, the executive director of the National Skeet and Sporting Clays Association, said. "We've got 10 countries, and we have over 400 first-time attendees. The best thing about sporting clays is we have all kinds of classes. We have from our top shooters in Master class all the way down to our E class, our novice shooters, and everything in between. So that allows people of different ability levels to come here and have as much fun as the top shooters. So it's not an event where you just have to be the best to come here. Anybody who enjoys sporting clays needs to come here and see this."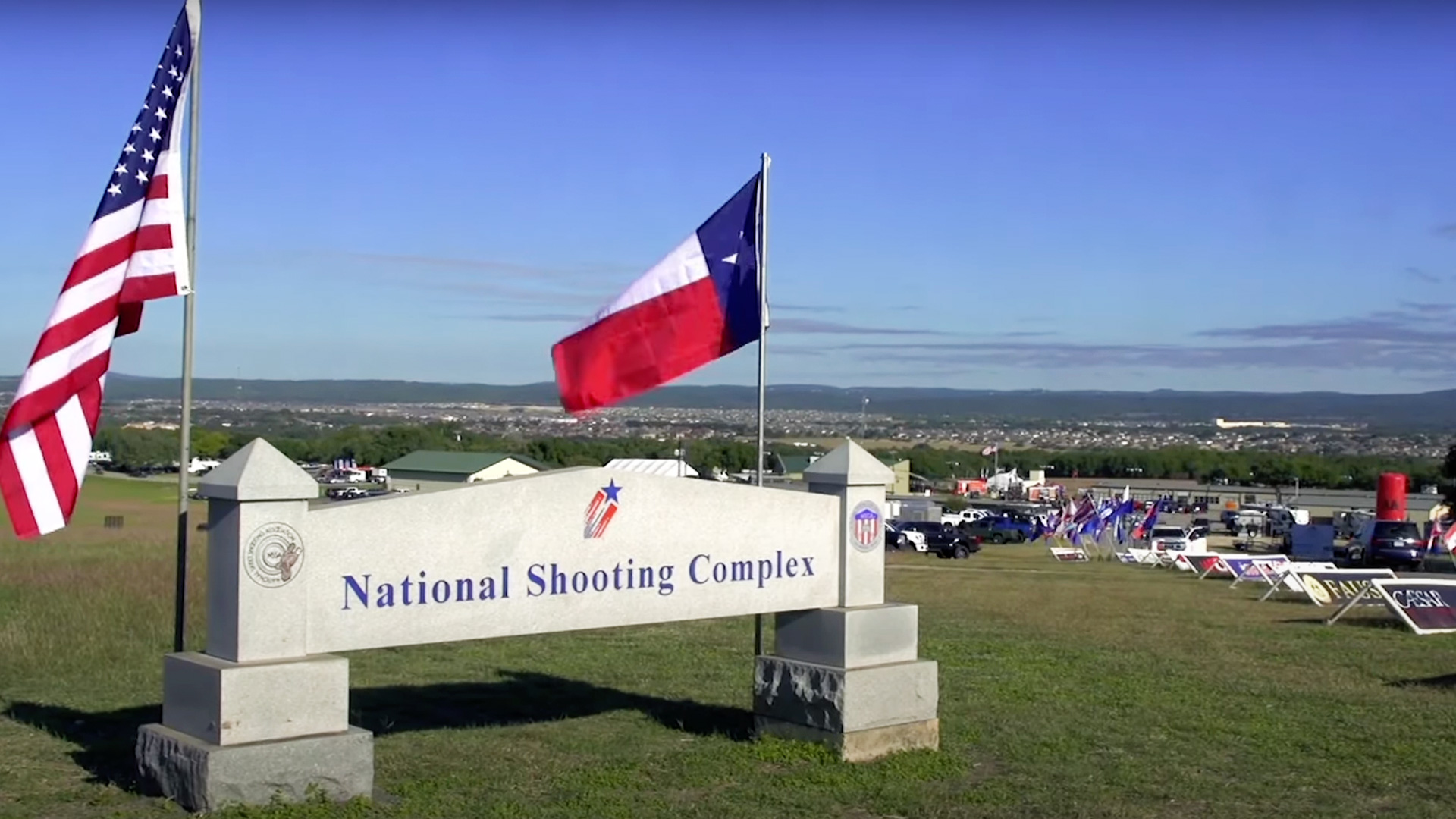 There are multiple events available at the Sporting Clays Nationals, ranging from FITASC Sporting Clays to Five-Stand, to small-gauge, pump-gun, side-by-side and field-sporting events. As for the Main Event—which is the most popular—competitors face 300 total targets.
"More than 2,200 shooters competed here in all kinds of different shotgun games," NRA Publications Editorial Director and former American Rifleman magazine Editor in Chief Mark Keefe said about the 2022 NSCA Nationals at the National Shooting Complex.
Here is how Shooting Sports USA author Dana Farrell described the tournament in his match report: "Competitors, spectators and industry folks from around the country and the world attend each October to shoot, network, socialize and soak in the aura of this clay-target shooting extravaganza."
Learn more about the National Sporting Clays Association and the National Championship here.
To watch complete segments of past episodes of American Rifleman TV, go to americanrifleman.org/artv. New episodes of American Rifleman TV air Wednesday nights on the Outdoor Channel at 8:30 p.m. and 11:30 p.m. EST.