Last year, an Olympic-level sport shooter, let's call him Steve, contacted me about working together. Once we had set up our first meeting for later that week, he sent me the following email.

Dear Raymond,

I'm excited for us to start working together. As such, I wanted to share with you my goals for the year. Please let me know what you think.

-Win a World Cup match.
-Win a World Championship.
-Impress Team USA Coaches.
-Win ISSF Shooter or the Year.
-Win a Gold Medal in Rio.

Most people would commend Steve for setting such lofty goals. This was my reply.

Dear Steve,

As soon as you get the chance to do so, please take the list of your goals to the range with you and shoot holes in them. They are absolutely holding you back and causing you to get in your own way.

A few days later when my new client and I began working together he asked me why I had him shoot holes in his goals.

As I usually do with my clients, I responded to Steve's question with a question. "How many shooters do you know who set goals just like yours?" I asked.

Steve thought about the question for a minute. "Well, basically all of them," he replied.

"And how many of those shooters do you feel perform as confidently and consistently as they really should, especially when the pressure is on?"

Steve thought for another minute. "Basically none of them," he said definitively.

"Exactly," I said. "That's why I'm not interested in your wish list. What I am interested in is how committed you are to being more mentally tough."

"So all those goals are bad?" he asked.

"No shooter in the history of competitive shooting has ever sat down at the beginning of the season and said:
-I want to lose every match I compete in.
-I want to have the worst scores every day.
-I want to miss more targets than anyone else this year.
-I don't want to win any awards or medals.

Yet, more and more sport shooters are struggling to perform well and their struggles begin because their goals are causing them to get in their own way."

One of the first things that became quite clear to me when I started working with elite-level athletes was that they all had ambitious goals about winning competitions, improving their statistics and scores, winning awards, and making money. It also became abundantly clear to me the vast majority of these elite athletes were consistently performing well below their potential, especially when it mattered most. In essence, they were falling victim to their own overthinking and fears of failure.

Goals are simply a list of desired outcomes, like winning and shooting great scores, but they do not actually improve performance. They are like training wheels on a bicycle—they provide a feeling of comfort and safely, but eventually hold us back because they cause us to value outcomes that we cannot control. The end result is a slew of self-imposed barriers that prevent us from performing freely.

To be fair, over the last few decades the field of sport psychology has taken the concept of goal-setting and beaten it to death with little to show for it. In fact, more and more evidence shows that at best, goals provide a short burst of motivation, but over time they do much more harm than good.

The reason goals seem beneficial is because they look great on paper and for a short period of time we can feel good about being ambitious. After all, who doesn't like the idea of achieving great things? Goals are mostly created based on comparison to others and are often a reflection of how someone else measures success that isn't their own. Because goals are outcome-based, they are outside of anyone's control, create self-imposed pressure, decrease confidence, leave almost no room for error, and make it difficult to accurately measure performance.

Take my new client Steve for example. He came to me because he was feeling significant anxiety when he was competing and discouragement when he was away from the range. The reason he was feeling this way was because he invested all his emotional energy and focus into reaching his goals. With this mindset, every competition introduced self-doubt about his ability to reach his desired results. Not surprisingly he struggled to perform well because he was putting pressure on himself to do something that was outside of his control.

What Steve was experiencing is common to many athletes, especially sport shooters who are using goals to guide and measure their performances in a predominantly numbers-oriented sport. The remedy for this mindset is to understand that outcomes like scores, other peoples' opinions, and even winning or losing are simply results of performance and not where successful performance comes from. Consistent and confident performance comes from investing in committed action and focusing on the elements of performance that you have 100 percent control over.

With this framework Steve and I discussed how he would take action to get better. We discussed everything from his attitude toward shooting to his exercise and diet. We also discussed the 100 percent controllable elements of his performance that he could focus on when he was competing, such as his breathing, his self-talk, and how he responded to good and bad shots.

Everyone wants to win and shoot great scores, but that doesn't lead to success. The danger with setting goals is that they teach us to value and become emotionally attached to something we cannot control. As a result, we end up getting in our own way, and over time, fear of failure becomes a constant mindset. Each of us has a limited amount of energy and focus. When we direct that energy toward things we can actually do to perform better, we become more consistent in spite of inconsistencies in conditions and the ups and downs of sport shooting.

A few days after our meeting Steve sent me the following email:

Raymond,

Thanks again for meeting with me. It was a real eye-opening chat. Instead of a wish list, here's what I am committed to and what I will be focused on in order to get better. Let me know what you think.

Committed to:
-Having a great attitude.
-Giving my best effort no matter what.
-Spend at least 30 minutes a day dry firing.
-Ignoring other peoples' opinions or criticism.

Focused on:
-My shot process.
-Just seeing the target and reacting.
-Positive and productive self-talk.
-Maintaining good body language.

This was my reply. 

Now that's a list you can actually execute! It will not be easy, but with a firm commitment to action every day, you will be empowering yourself instead of putting pressure on yourself to do something you can't control. That's a recipe for consistency.

Not setting goals can be scary for many people because they feel that not having goals means they don't care about results. They fear taking the training wheels off. But not setting goals doesn't mean sacrificing results. In fact, the more we stop setting goals and start taking action toward doing what it takes to make progress, the more we get the results we want.

Mentally tough athletes understand that more they want results; the more important it is to let results take care of themselves. As a sport shooter, you don't need goals. In fact, if you have goals like Steve did, go to the range and shoot holes in your goals.

After a few months of working with Steve I received another email.

Yesterday I qualified for the Rio Olympics after winning my third international match of the year and I'm in the running for ISSF Shooter of the year. More importantly, without goals I am shooting more freely than I've ever shot in my life and I'm enjoying shooting more than ever.

Steve

About the Author
Dr. Raymond Prior is the author of Bullseye Mind: Mental Toughness for Sport Shooting. As one of the country's top peak performance professional, he has nearly a decade of experience educating athletes and coaches about building mental toughness.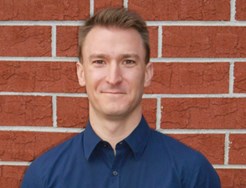 Raymond works with athletes, teams, and coaches at professional, Olympic, NCAA, amateur, and youth sport levels. His clients include professional athletes, Olympic Gold Medalists, individual and team National Champions, National Coach of the Year Award winners, individual and team Conference Champions, and countless NCAA All-Americans in a variety of sports.

Raymond has a firm commitment to growing sport shooting in its many forms and he continues to provide peak performance training to many college shooters and teams including the 18-time National Champion WVU Rifle team, Olympic level shooters domestically and internationally, and shooters of all levels who want to perform more consistently and enjoy shooting more. Visit Dr. Prior's website at www.rfpsport.com.