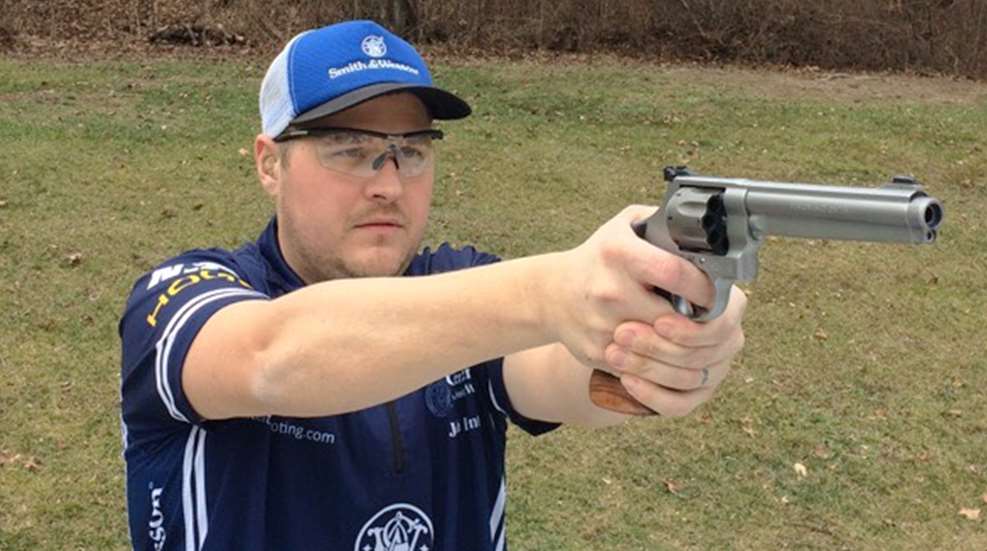 In 
2002,

Josh Lentz

was 18 years old and he shot his first gun, a Smith & Wesson 686 Plus. His father bought it for him from a friend at the local gun club. One year later, Josh began his lifelong passion for revolver competition.


The challenge was like nothing else he had ever done before. He started shooting club level matches in 2003 then, in 2005 expanded to IDPA matches for three years. Always on the lookout for a new challenge he added USPSA and ICORE to his schedule in 2008. Finally, all his hard work paid off in 2010 when he secured a spot on the Smith & Wesson shooting team.
In 2015, Lentz contributed to a two-part series for SSUSA on better revolver shooting
in competition
.
Josh shoots different revolvers depending on what discipline he's competing in. For IDPA it's a Smith & Wesson Performance Center 625, USPSA/Steel Challenge the Smith & Wesson Performance Center 929 and for ICORE a Smith & Wesson 586 or 686. What do all these revolvers have in common besides the hammer spur being cut off? Hogue grips and a Hogue cylinder release, as well as XS front sights and Bowen rear sights.


For his range bag Lentz uses a Competitive Edge Dynamics/Double Alpha Academy Medium Rangepack. It's compact, and there is a compartment for ammunition, a clip so he can secure his gun belt to the back pack—and even a rain cover for bad weather. Besides his revolver, Josh carries these items in his bag: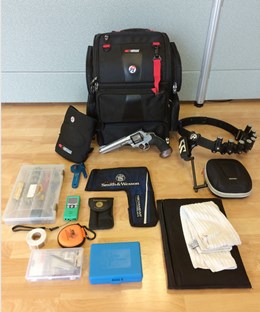 DAA Alpha-X Holster and moon clip holders
CED 7000 shot timer
Firearms cleaning kit
Soft case for firearms
Knee pads
Eye and ear protection
Gun cover for inclement weather
Moon clip tools
Plastic moon clip case
Spare parts/tools
Towel
Target patches
If you want to learn more about competition, Josh suggests paying a visit to your local gun club. There are many firearms forums online where you can gather valuable information. Additionally, YouTube can help you obtain more of a visual approach to the sport. Learn more about Lentz at www.joshlentzshooting.com.