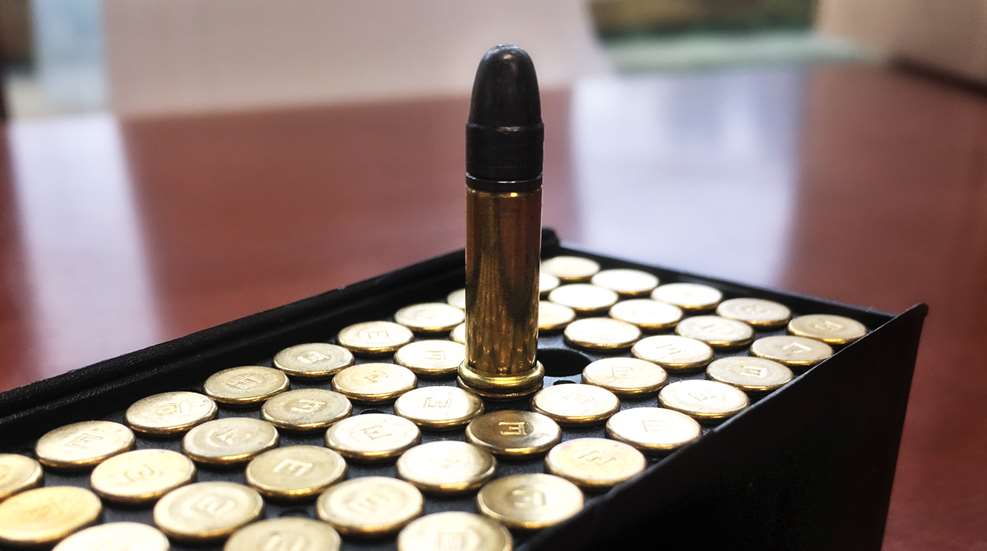 Above: ELEY's contact .22 LR subsonic ammo. This particular round uses 42-grain round nose bullets at 1090 fps.
Rimfire cartridge cases are the oldest self-contained cartridge in existence, having been in continuous production since the mid-1850s. These cases are cheap and easy to manufacture and provide customers with a low-cost, reliable round. 
Rimfire cases are drawn from a thin piece of brass and formed with a hollow rim. A priming compound is then forced into the case using centrifugal force, where it is charged with powder and a bullet is seated in the mouth of the case. The case is then crimped around the bullet to ensure sufficient push and pull when the round is fired. When the firing pin strikes the thin brass rim of the case, the hollow rim is crushed and the primer is ignited.

Initially, rimfire ammo was made using black powder. Smith & Wesson's original .22 used four grains of black powder. The .22 Long upped that to five grains, and the .22 Extra Long used six. Nowadays, there are even kits available for reloading .22 LR. New disciplines, such as the ELEY Practical Rimfire Challenge, are gaining in popularity alongside traditional Smallbore Rifle competition.


The rimfire cartridge has also been used extensively for self-defense, mostly because of the convenience factor.


We've listed below some of our favorite rimfire cartridge articles from across the
NRA Publications network
: