Defending NCAA rifle champion the University of Kentucky retains the coveted No. 1 ranking among collegiate rifle programs, according to this week's College Rifle Coaches Association (CRCA) poll. The Wildcats boast the leading score among CRCA member schools, with 4718 (air rifle 2382, smallbore rifle 2336). Their score is one point better than the team's best core from 2017. Kentucky, ranked No. 3 during the preseason, jumped to No. 1 earlier this month.

Beginning the 2018-2019 season with a win over Nebraska, Kentucky has been on a roll. Their most recent win was at the inaugural Kentucky Long Rifle Match on October 13—a match that celebrated the shooting sports at the collegiate level in the state of Kentucky. Kentucky is the only state in the country that has three collegiate rifle teams.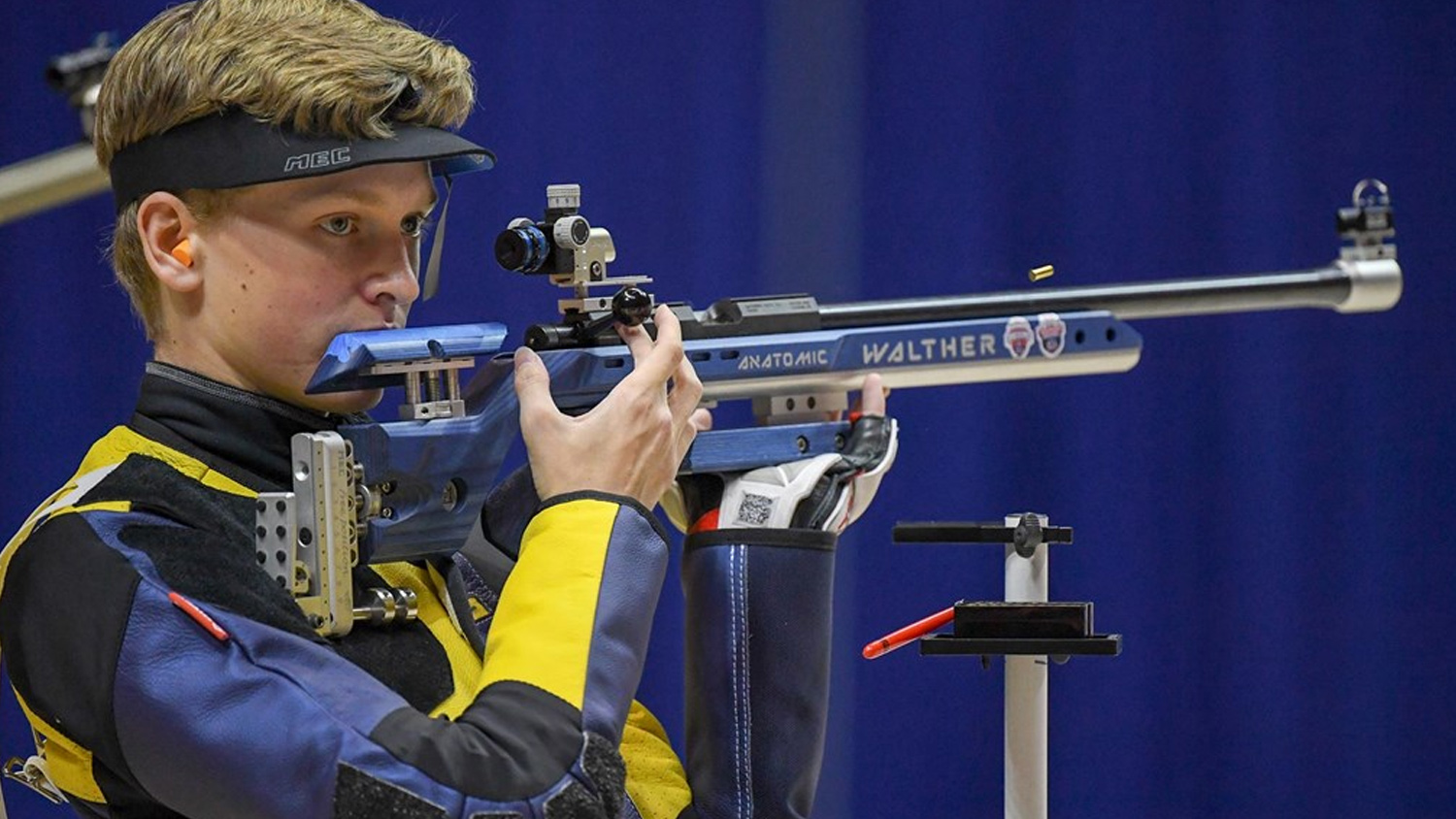 No. 2 West Virginia University (WVU) fired a score of 4712, defeating both Nebraska (4660) and Air Force (4686) on October 21 at the WVU Coliseum. The Mountaineers' score is their highest so far this season (air rifle 2367, smallbore 2345).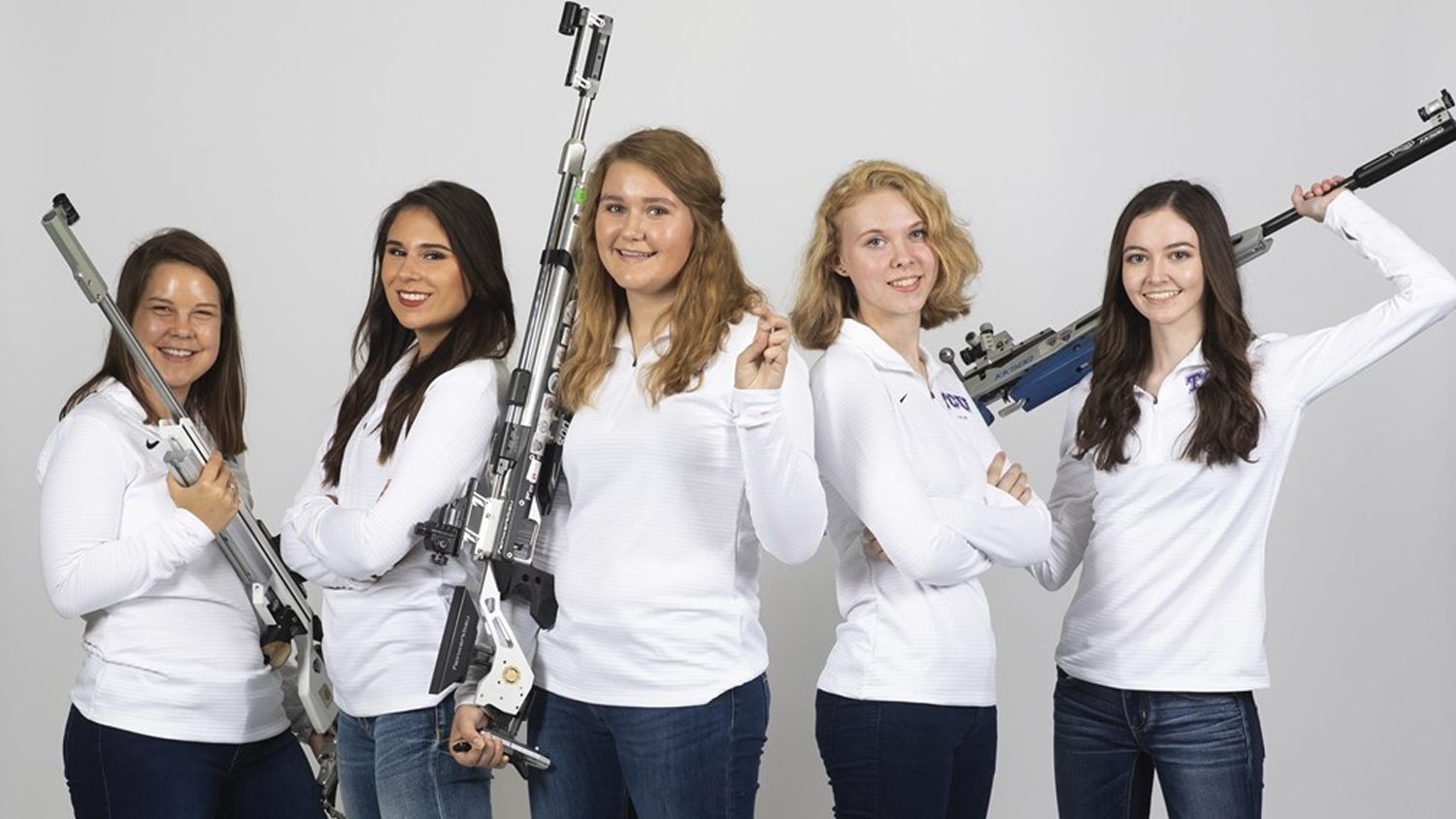 Texas Christian University (TCU) follows WVU at No. 3 with a score of 4708 (2384 air rifle, smallbore 2324). Moving up one spot from No. 4 in the CRCA rankings, the Horned Frogs also set a new program record in air rifle.

Rounding out the top 10, Alaska-Fairbanks is No. 4 with 4693, and Air Force is No. 5 with a score of 4686. Murray State ranks No. 6 (4679), followed by Navy at No. 7 (4668). North Carolina State ranks No. 8 (4664), and Nebraska is No. 9 (4660). Akron and Morehead State are both tied for No. 10. (4659).

The rankings are based on the last score earned by each team.

Lead image of University of Kentucky rifle team sophomore Hailee Sigmon courtesy UK Athletics/Chet White