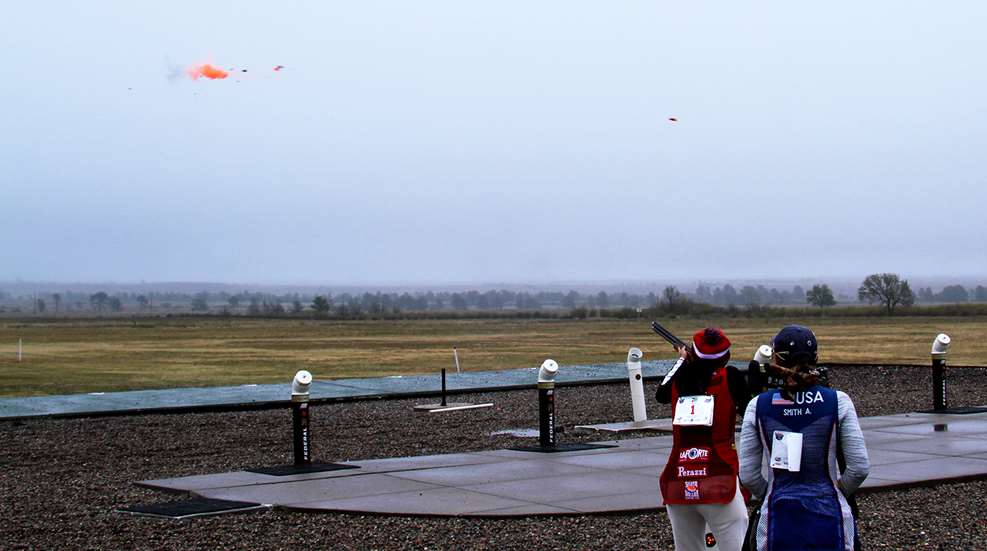 To close out the 2018 USA Shooting National Championships, skeet shooter
Dania Vizzi
repeated as the Women's Skeet Champion. The match concluded October 10 at the International Shooting Park near Fort Carson, CO.
Vizzi (Odessa, FL), along with the other competitors, faced snowy weather conditions, uncharacteristic for the state of Colorado in early October. Nevertheless, Vizzi entered the final with a top qualification score of 243.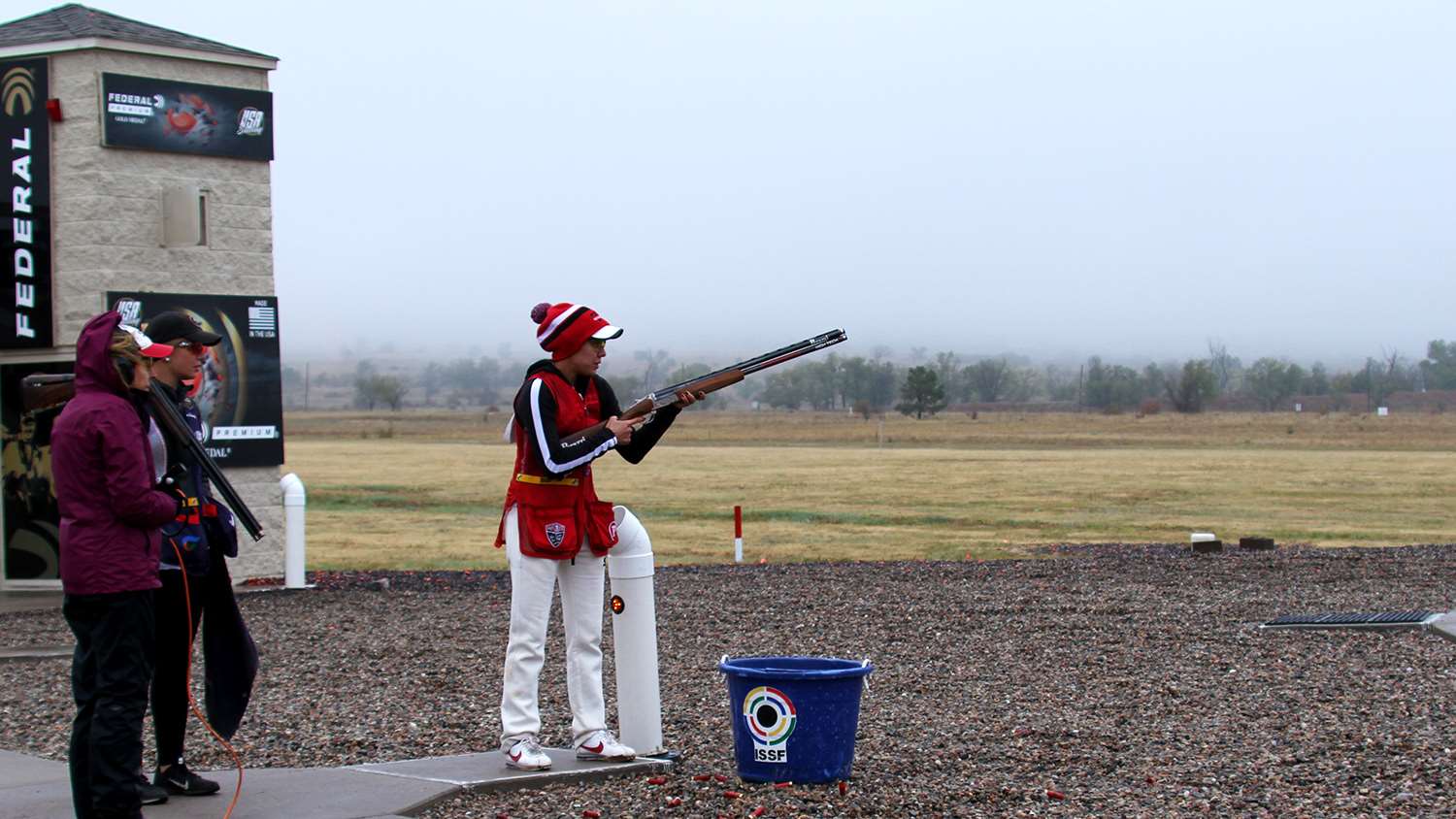 "It was my first time shooting in snow so that was pretty exciting," said Vizzi in a USA Shooting press release. "I also broke two of my personal records so that was the biggest accomplishment for me. I thought it was pretty nice to see the target against the all-gray background, but I think the hardest part was my hands getting so cold. I [wondered] 'Did I pull the trigger or not?'"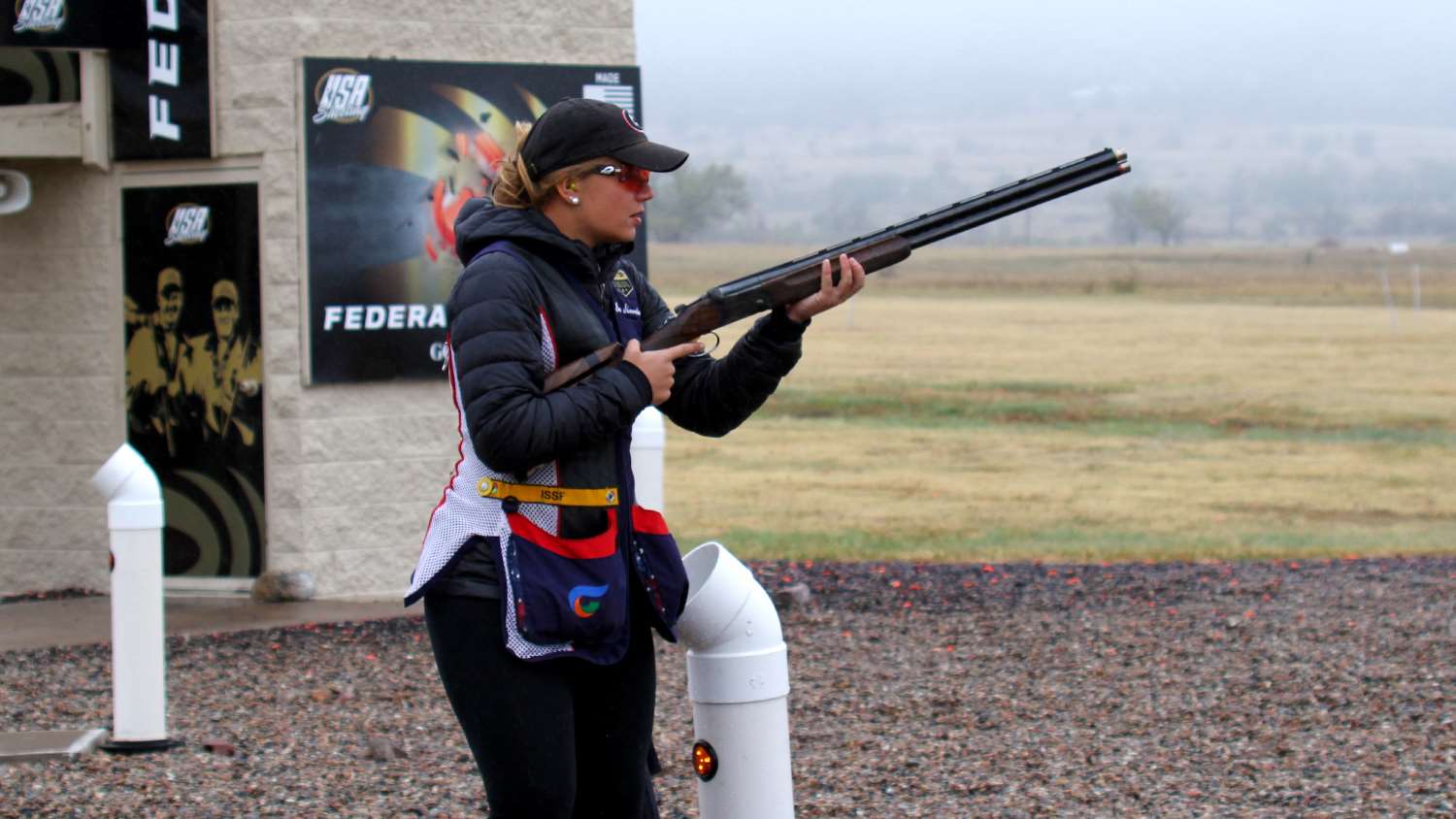 In the final, Vizzi tied Sam Simonton (Gainesville, GA) with 57 targets. The two shooters continued their duel in a shootoff, which Vizzi won 4-3.
"The shootoff was fun and a good experience—especially with such a high score," said Vizzi.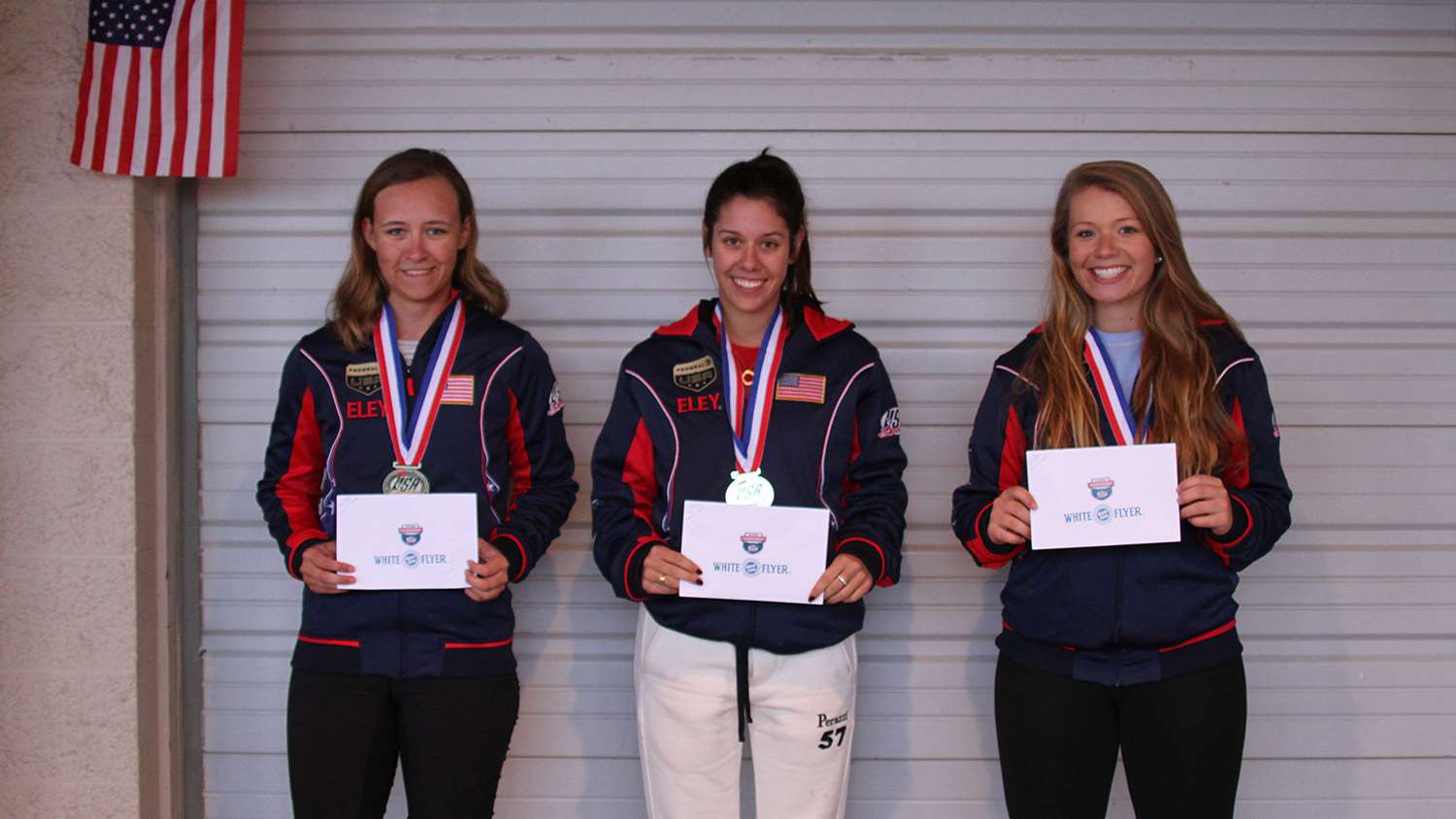 In third place was
Austen Smith
(Kellar, TX), following up her bronze medal-winning performance in Junior Women's Skeet at the ISSF World Championship in South Korea this past September.
Over 200 athletes from across the U.S., as well as three countries competed at the 2018 USA Shooting National Championships. View the complete
skeet results
.
Photos courtesy of USA Shooting