by
posted on March 21, 2018
Support NRA Shooting Sports USA
DONATE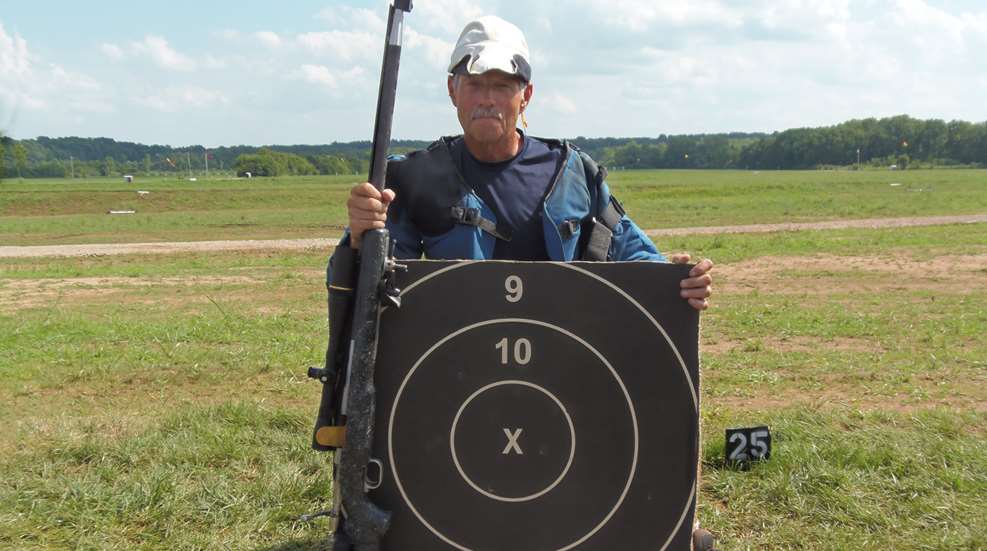 Norman Crawford, a 30-year veteran of the U.S. Army, and special operations sniper, won his second consecutive Wimbledon Cup last year at the NRA National High Power Rifle Championships. Winning the 2017 shoot-off with a score of 100-5X, this was Crawford's third Wimbledon Cup victory.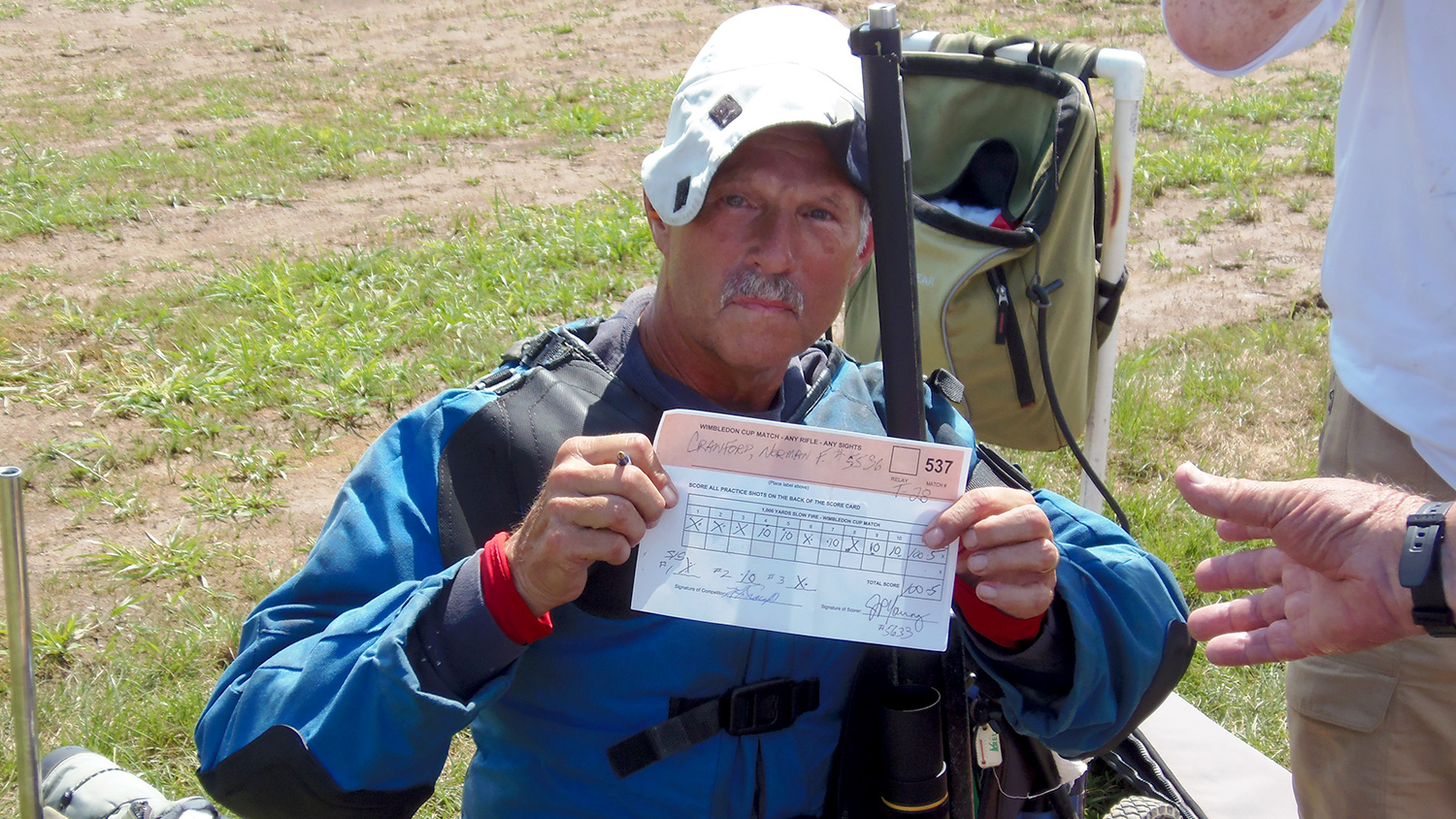 For his successful match last year, Crawford used the same PROOF Research barrel he used for his 2016 Wimbledon Cup win. That year's victory was significant, as it was the first-ever achieved with a carbon-fiber-wrapped barrel: a 32-inch, 1:8 twist chambered in .284 Shehane.

"They're lighter, they seem to be a lot easier to find a load that will shoot through them, and they don't seem to wander quite as much as a regular steel barrel will as it warms up and cools down," said Crawford. "Generally, they just seem to be a bit more predictable all the way around."

The rest of Crawford's rifle also remained the same between 2016 and 2017, featuring a Baker Special Stock, and a 25x Leupold FX3 scope. The only difference between Crawford's 2016 and 2017 showings was his ammunition. In 2017, he switched to CR 183 MatchKing (still in .284, of course).

Crawford's 2016 Wimbledon win was his first since 2003, when he won his first Cup using a steel barrel.

"I shot steel barrels for years. I got asked three or four years ago to try one of PROOF's barrels for competitive shooting," Crawford explained. "And that barrel shot as good as any barrel I've ever had—and it lasted longer than any other .284 barrel I've ever had. In fact, I couldn't kill it."

Crawford has been shooting competitively since 1990 and has racked up a long list of victories over the course of his career, but he is especially proud of his Wimbledon Cup victories, given the historic significance of this match.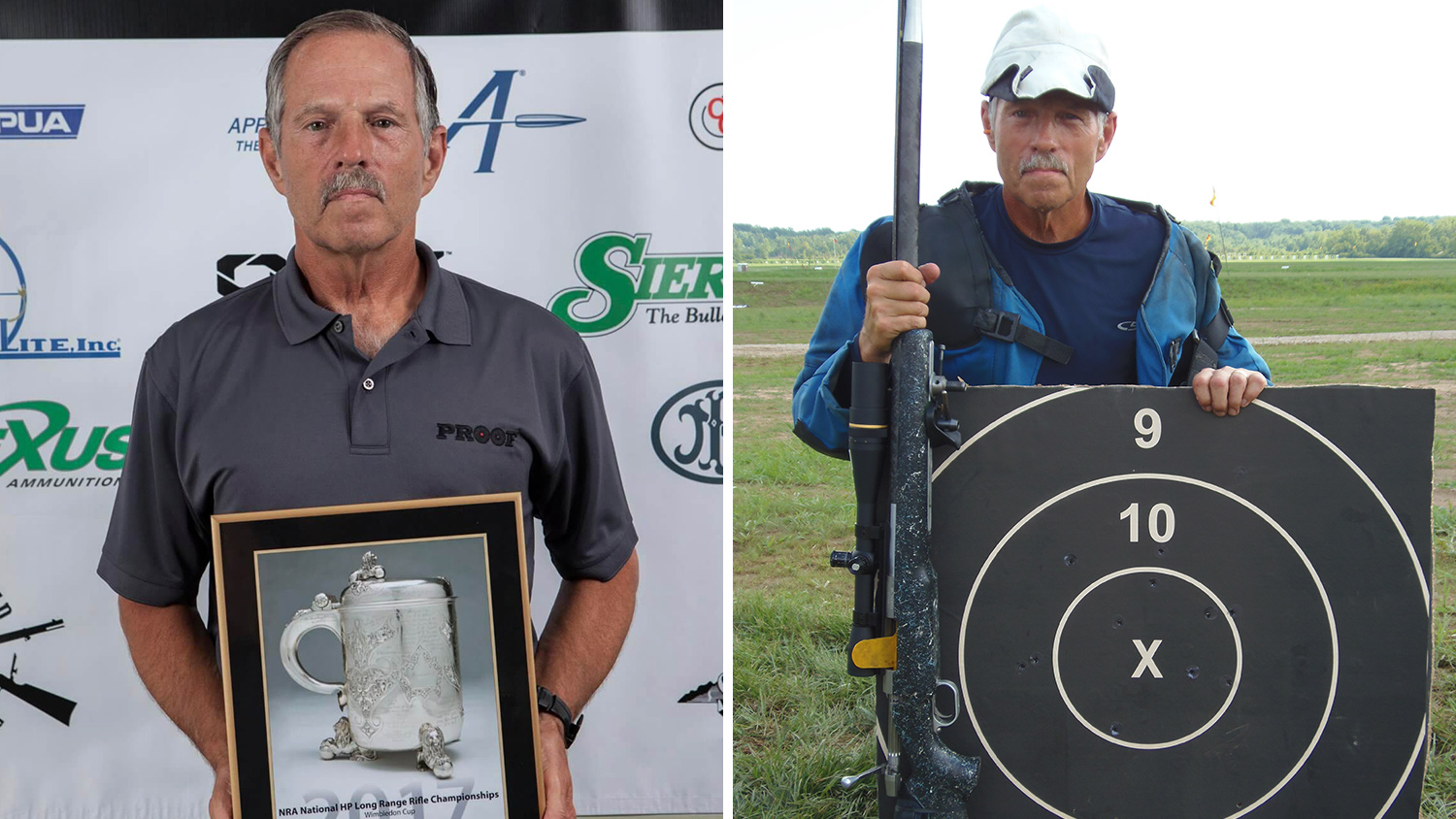 "The Wimbledon Cup is probably considered the most prestigious of all the long range matches in the national championship."

The 2017 Wimbledon Cup, he commented, was a particularly difficult challenge, given the level of competition in attendance. Indeed, a cursory glance at the competitor list reveals three former Wimbledon champions offhand: Nancy Tompkins-Gallagher (1x), John Whidden (2x), and David Tubb (2x).

The high caliber of the competition only makes the Cup more enjoyable for Mr. Crawford, however. Of all the events, he favors the flagship 1000-yard shoot the most. Last year was especially challenging, as it featured an uncertain amount of mirage for both the qualifying round and the shoot-off. During qualifying, the day was so overcast the mirage was virtually unreadable, so he relied exclusively on windage flags to place his shots. When shoot-offs rolled around, the overcast weather may have cleared, but the wind remained too high up to give a good indication of how quickly the mirage was running, so Crawford once again was forced to default to the flags.

Asked how he prepares for the Wimbledon, Crawford had an answer as short as it was enlightening: "Shoot as many matches as I can." Crawford averages about two matches per month, and in June in particular makes it a point to shoot at the Midwest Palma championships, which this year occurred just a week or so prior to Wimbledon, making them an excellent warm-up.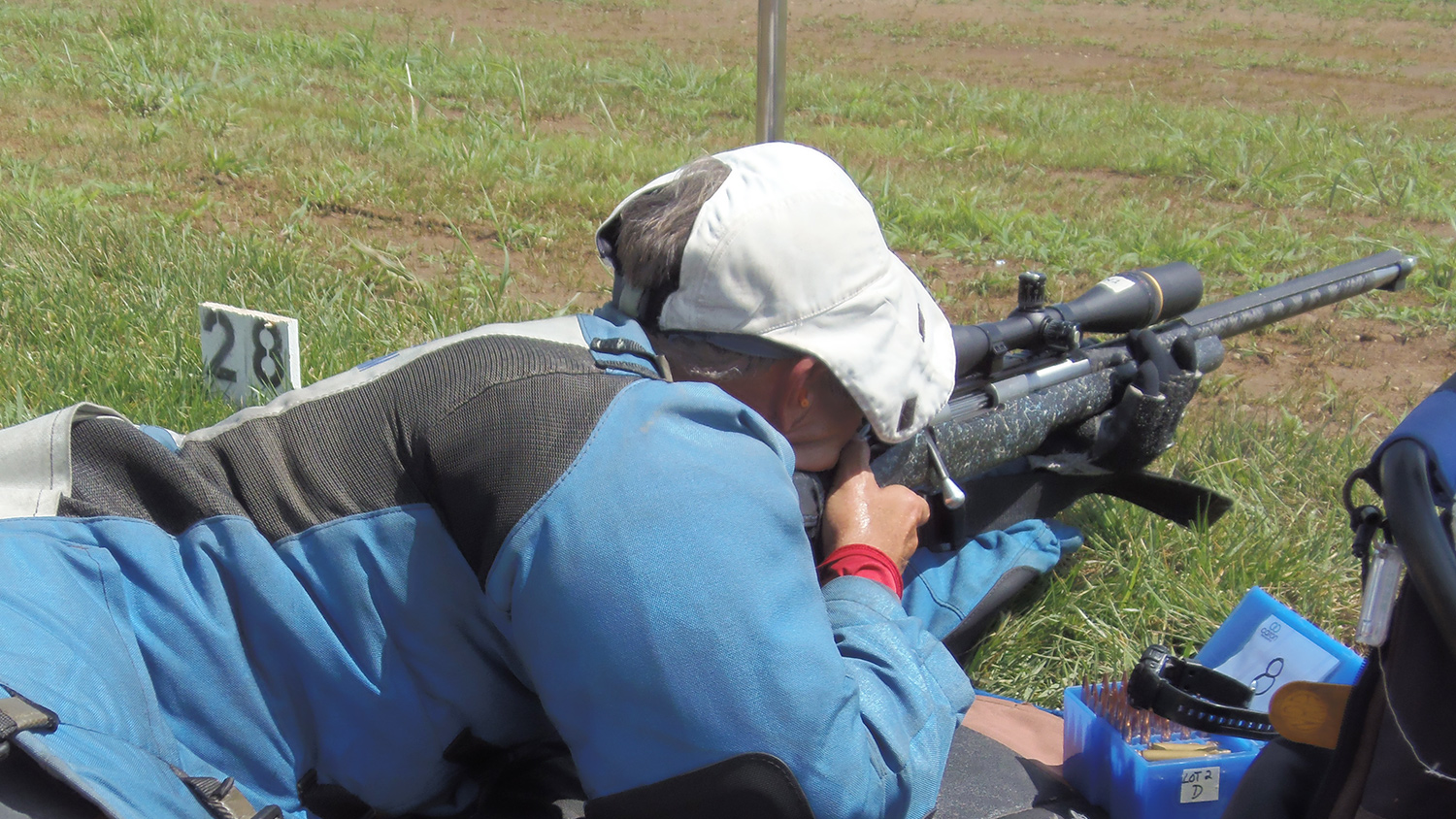 Success was not limited to Crawford however, though he certainly received a lion's share. The North State Shooting Club, of which Crawford is a part, was extremely successful all around, with numerous members making shoot offs in a variety of competitions, including Palma and Wimbledon. The club in total won one, came second and third in Palma Rifle (they field several teams), third in Herrick, and third in the Roumanian. Crawford sees this as directly related to the high number of former National Champions in the club, who both shoot, and mentor younger members.

Concerning the competition venue itself, Crawford was overall quite pleased with Camp Atterbury, his only complaint being that the number boards were far too small. He is sure that will be fixed by next year, however.

When queried what advice he would give to potential competitors unsure about a foray into High Power Rifle shooting, Crawford displayed the hospitality one would expect from a North Carolina shooting club.

"Come out and give it a try. There's always somebody out there willing to help you out. Most people, if they've been shooting for a long time, have extra equipment they're willing to loan people."

Crawford himself keeps two old rifles around for exactly that purpose. Additionally, the North Carolina Recreation and Park Association and the U.S. Junior Rifle Team (whose senior captain is also in the North State Club) always have loaners on hand, for anyone wanting to give NRA High Power a shot. This surely seems like an opportunity no one should miss.

Learn more about NRA High Power competition at: competitions.nra.org/how-to-get-started/high-power-rifle-competition.aspx