As with many competitors, the person who introduced Elizabeth Harty to firearms was her dad. Although he owned multiple guns, the first one he let her shoot was his Smith & Wesson .357 Magnum (shooting .38). Yes, her favorite handguns to shoot are still revolvers. As for smallbore and air rifle, she first began shooting in 2013, when she was trying out for the Michigan Rifle Team. At that time, she shot an Anschutz 1903 .22 LR.

Elizabeth's first competition was in 2014. Shooting is a very precise sport, requiring repetition after repetition of the same exact patterns to execute a perfect shot. Every competitor strives for 10.9s and Elizabeth is a competitive athlete, and a perfectionist. She wanted, and still wants 10.9 after 10.9.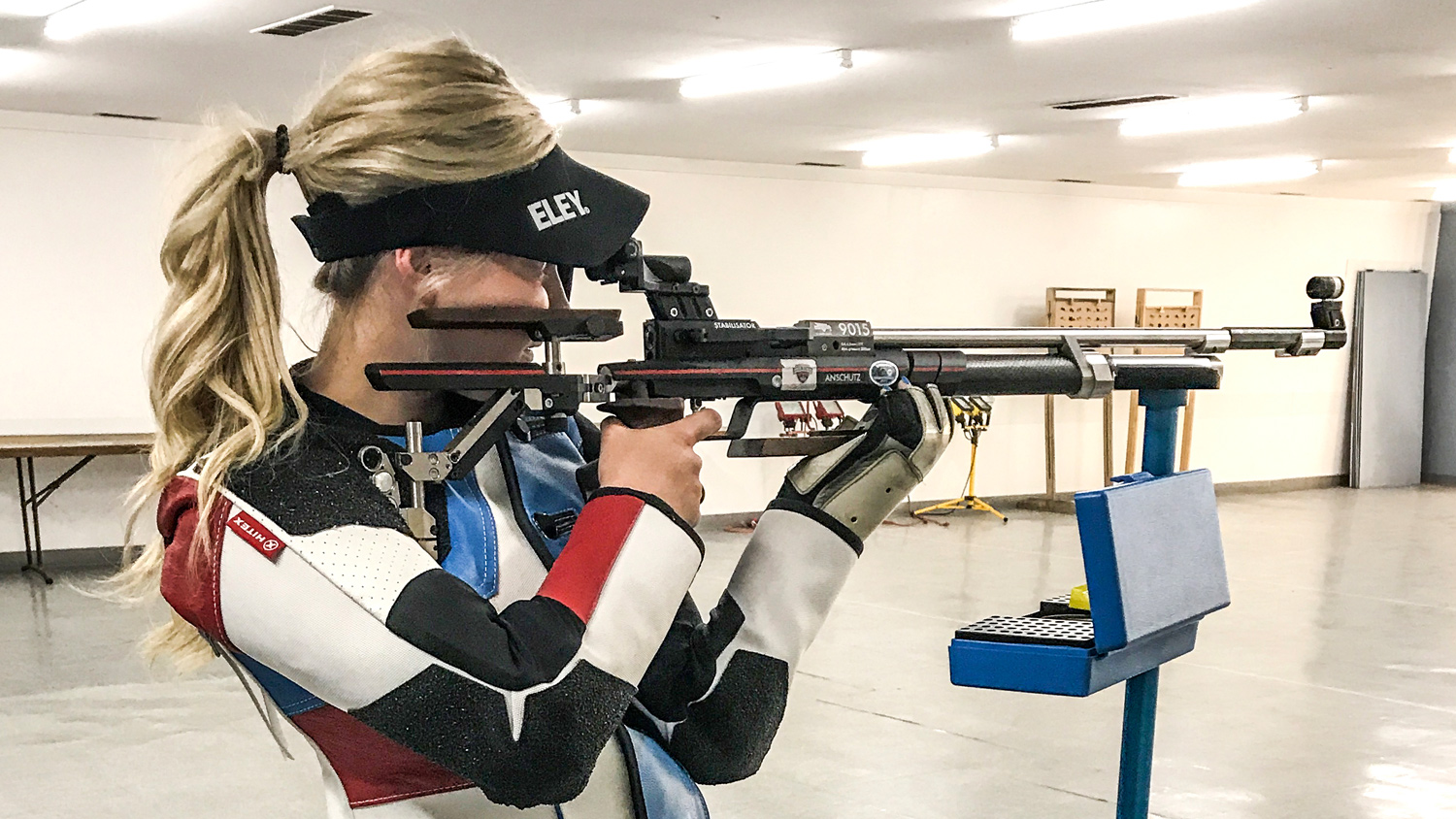 In August 2017, Elizabeth competed in her first international competition representing Team USA. This competition in Bisley, England, is her greatest accomplishment so far. Since this was her first international competition they categorized her in the "D" Class. After day one of competing they bumped her up to Class "B" because she won classes D, C, B, and got third place in A. When all was said and done, Elizabeth won "B" class with a score of 2706/2800—an awesome international debut that has left her hungry for more.

For competition Elizabeth uses two rifles. Named "Blue Steel;" her .22LR is an Anschutz Match 54 action, 1900 series with a custom barrel in an Anschutz Precise blue aluminum stock. The second is an air rifle, an Anschutz 2002CA in a laminated wood standard stock. For ammunition, Elizabeth shoots Lapua CenterX. The company have been very supportive since the very beginning of her shooting career. She won the match in England using CenterX.

Elizabeth uses an Ogio Rig 9800 Travel Bag as her range bag. It's super easy to roll and to lift, and is big enough for all of her equipment—minus the rifles. In it she always carries her grandfather's old-fashioned folding ruler for measuring her shooting stance. She also keeps a Block "M" for the University of Michigan and some of her perfect dead center shots for good visual reference and good luck charms.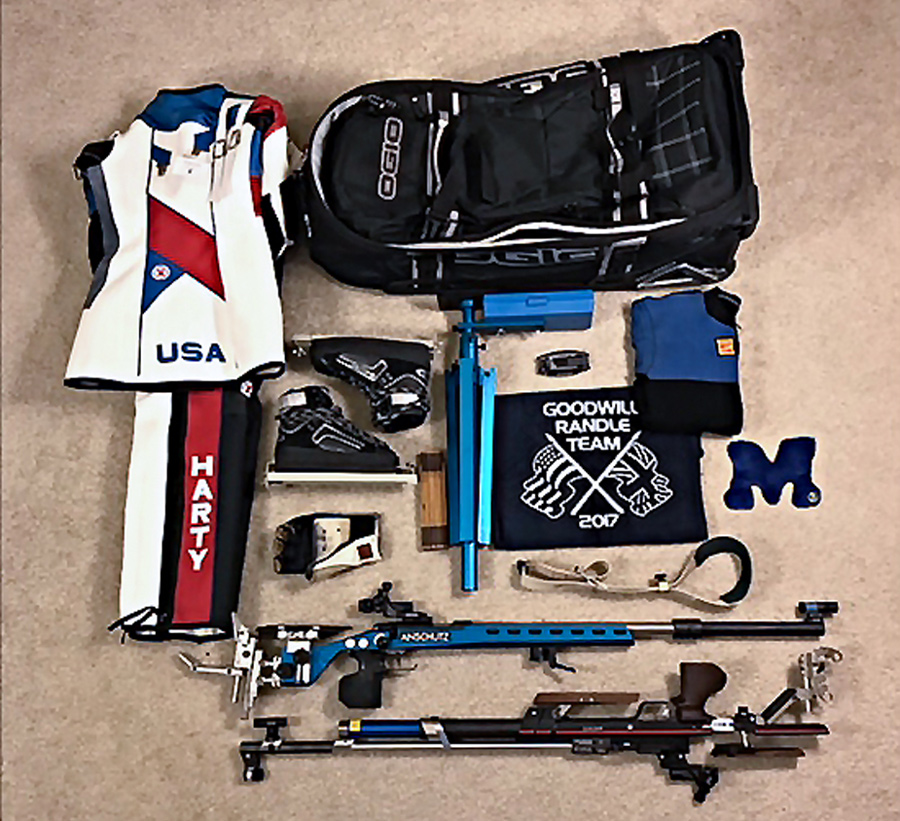 During practice Elizabeth uses the SCATT shooter training systems. This technology gives her information about the shot and trace. It saves on ammunition and takes the shooter to the next level.

For those interested in finding out more about Elizabeth's sport, she suggests contacting a nearby shooting club and reading all about the sport. There are a ton of great books to help gain knowledge about all the different aspects of the sport—mental, physical, and historical.

Elizabeth advises new shooters to build connections with other shooters. Get to know them, because you will see them over and over at competitions. The shooting community is very supportive and you can learn something from everyone you meet. Also, strive to compete at bigger competitions. When Elizabeth's coach, Mike O'Connor, told her about the NRA Smallbore Prone Nationals, she shot in it with zero expectations. Now she competes at this match every year. And this is the competition that qualified her to shoot internationally for Team USA.