by
posted on April 8, 2018
Support NRA Shooting Sports USA
DONATE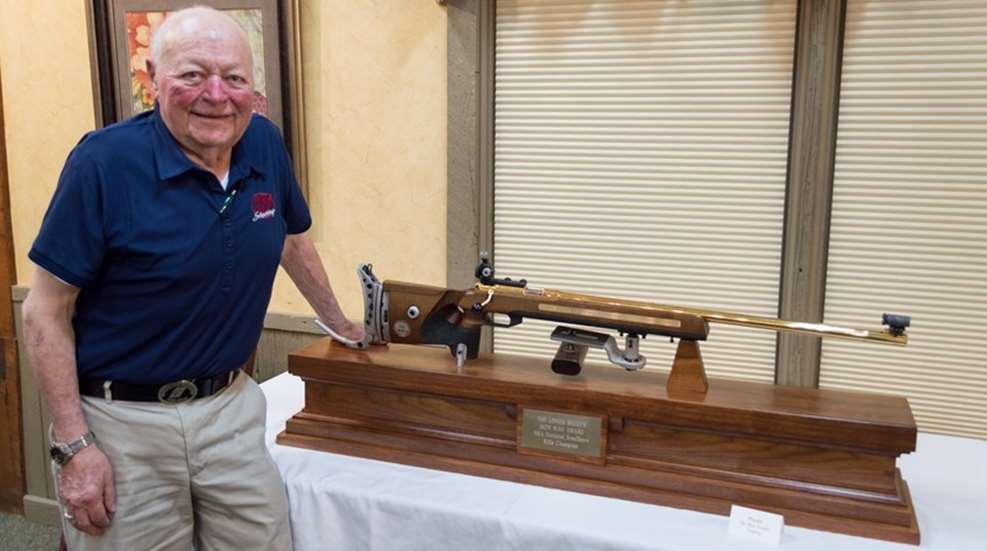 Editor's note: This is the first part of a three-part series, which was initially published in the January 2000 issue of Shooting Sports USA.

As the century came to a close, the staff at SSUSA and the NRA Competitive Shooting Division looked back at the history of accomplishments made by marksmen in the last 100 years and compiled a list of the top 50 shooters we felt have made indelible impressions on the competitive shooting community.

Career wins and awards registered as important factors in the selection process. Unique styles and the use of state-of-the-art equipment were also used as determining criteria. While many people over the years have had more than just a single moment in the spotlight, what we were really looking for was longevity in a shooting career: not just a back-to-back win her and there, but repeated victories over a decade or more of competition. We also factored in contributions to advancements in the science of the sport.

You may not have heard of many of those included on this list. These shooters were not only great "for their time," but in fact accomplished much with little of the technology available to today's shooters. With that in mind, take this list as a short history lesson of both the NRA and the sport of shooting, and look forward to the next generation of shooters destined for greatness. This first list of 16 of the great 50 shooters does not reflect any particular ranking and is presented in alphabetical order.

Gary Anderson
Gary Anderson grew up on a Nebraska farm where hunting and shooting skills were a way of life. Dreams of becoming an Olympic gold medalist in shooting led him into the U.S. Army. In 1959 he was assigned to the elite U.S. Army Marksmanship Unit at Ft. Benning, GA. He won his first national championship in 1961. In 1962, in an era when Russian shooters dominated international championships, he stunned the shooting world by winning four individual world championships and setting three world records at the Cairo World Shooting Championships. He took three more world titles at the 1966 World Shooting Championships and won the 300-meter free rifle gold medal at both the 1964 Olympics in Tokyo and the 1968 Olympics in Mexico City, setting new world records at both events. At home, he competed many times in all three phases of the National Matches, winning national championships in two of them.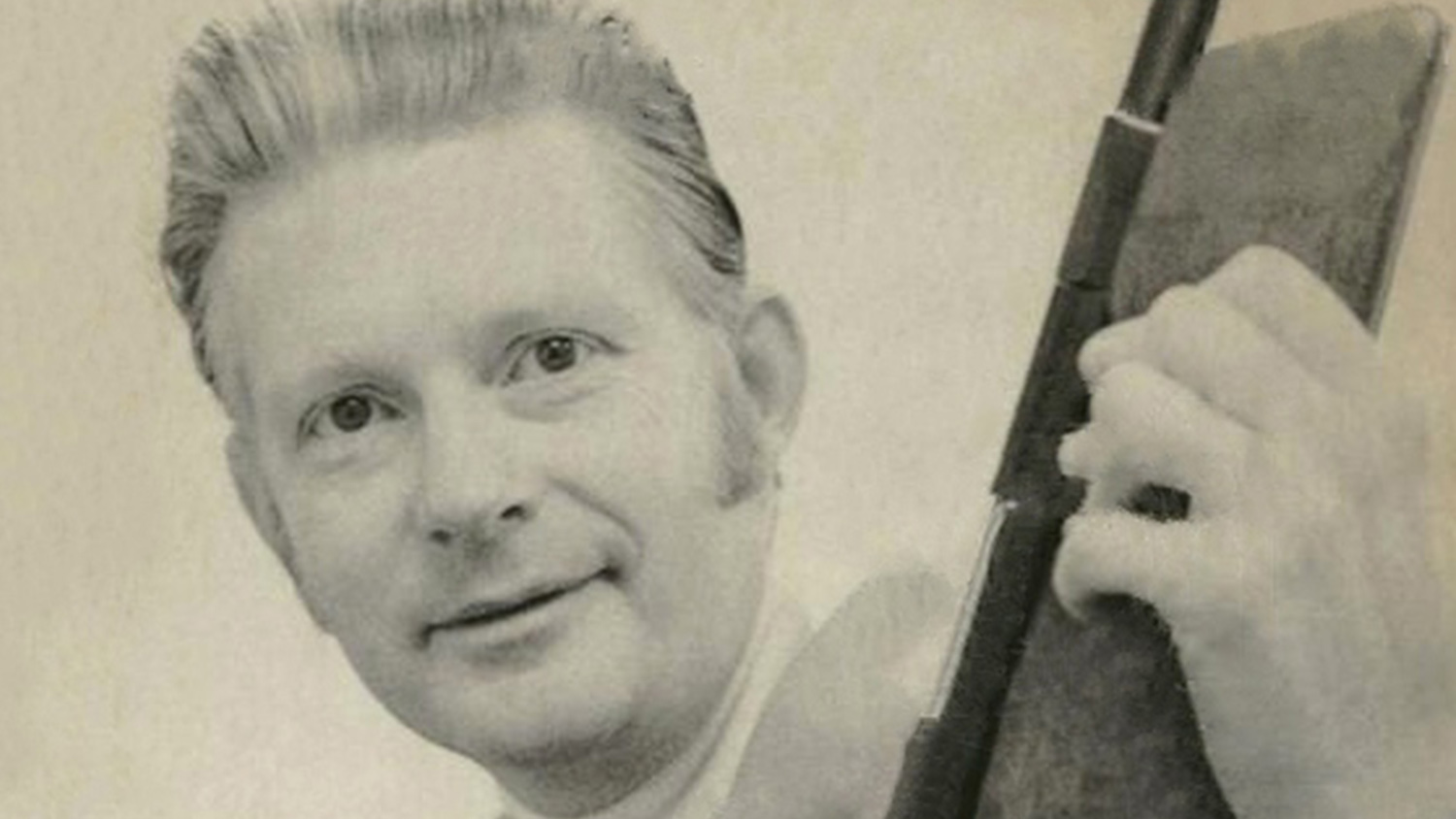 When Anderson retired from active international competition in 1969, his nine Olympic and World Championship gold medals were the highest number of major international shooting titles ever won by an American. Following his retirement, Anderson authored hundreds of magazine articles and three books on shooting.

A former Nebraska state senator, Anderson worked with the NRA where he was responsible for the development of safety, training and competition programs. He became the founder and Administrative Director of the U.S. Shooting Team foundation and, in 1993, moved to Atlanta to become the Shooting Competitions Manager for the 1996 Olympic Games. He holds the distinction of being the first American ever elected as a vice president of the International Shooting Union.

Among hundreds of honors, Anderson was presented the National Board for the Promotion of Rifle Practice (NBPRP) Distinguished International Shooting Badge (Serial number one) in April 1963 by President John F. Kennedy. He served on the board of the NBPRP from 1976 to 1984.

In August 1999, the Board of Directors of the Corporation of the Promotion of Rifle Practice and Firearms Safety appointed Anderson to a five-year term as the Director of Civilian Marksmanship.

2018 update: Anderson became the CMP's Director Emeritus a few years ago, and is still involved with the shooting sports in some capacities.

Col. Charles Askins
Col. Charles Askins led a life befitting his gritty, no-nonsense demeanor, excelling as a forest ranger, Texas Border Patrolman, World War II Army paratrooper, and big game hunter. He eventually became a Patron Member of the NRA and was welcomed as one of America's top gun writers to the staff of American Rifleman in 1978. He contributed 108 feature stories to the magazine during the following nine years.

As a soldier during WWII, Askins fought in the invasions of North Africa, Sicily and Normandy. After the war, he pulled tours of duties with the 82nd Airborne Division and the 18th Airborne Corps. He later did a tour in Vietnam where he instructed the South Vietnamese Army in marksmanship before retiring from the army with 33 years of service.

It was during his service with the Border Patrol that Askins' firearms expertise became legendary. During the 1930s, in between gunfights with smugglers, he twice won the U.S. National Individual Pistol Championship, set a world record in rapid fire, and was the Texas State Pistol Champion five times. He was also a Class A National Champion in rifle silhouette during the 1970s.

Askins, regarded as the dean of American shooting writers, died March 2, 1999, at his home in San Antonio, TX.

K.K.V. Casey
The first mention of K.K.V. Casey's name shows as the winner of the Wimbledon Cup in 1902. That was followed up the next year by his win of the President's Match during the 1903 NRA National Matches. From then on, his name appears in the NRA award listings with increasing frequency until the onset of World War I.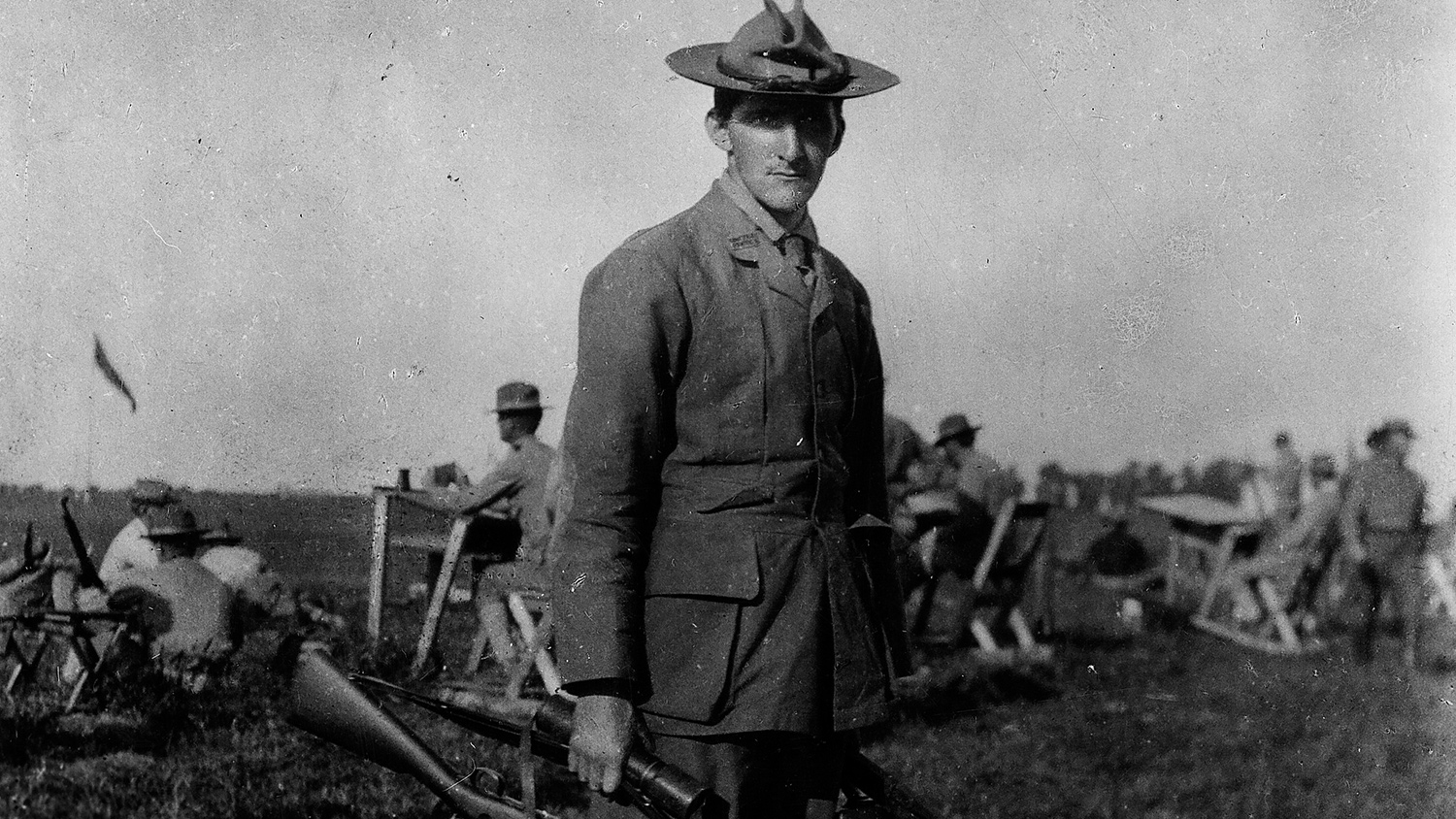 Casey earned Wimbledon fame again in 1907 and then procured a first-string slot on the Palma Team, the same team that brought the trophy back home from Great Britain after the U.S. had resigned the trophy to them in 1903 following the Pope barrel scandal. Casey's marksmanship skills were noted by his contemporaries and he was chosen to go to Springfield Armory to personally test and select the Model 1903 rifles that were to be used by the 1908 Olympic Team. Serving as a shooting member on that same team he pulled out a silver medal. This was a remarkable accomplishment even against his own teammate's gold medal as Casey had used an iron-sighted rifle when all others were using scoped firearms.

The Leech and Wimbledon Cup Matches were combined as one for the 1908 National Matches. Casey won the combined match, breaking both match records and shooting so well that NRA President Gen. James A. Drain hailed his talents as "the most wonderful shooting ever seen in America." His high power career continued at such a high level that he was selected for the 1913 Palma Team solely based on his past accumulation of trophies. A decade later, Casey captained his own hand-selected Palma team to a new record high that also included the first recorded individual perfect score.

Casey's accomplishments and dedication to marksmanship skills were not relegated to the high power firing line. Two years after NRA President Drain instituted a police revolver match in the 1910 National Matches program, Casey created a comprehensive course of rifle and revolver practice for police that was published in Arms and the Man, the predecessor to American Rifleman. This course was the first of its kind and set a precedent for police marksmanship skills and competition.

Arthur E. Cook
Arthur Cook first appears in the annals of NRA history in the record books of 1946. That year, Cook shot in the smallbore phase of the NRA National Matches. He didn't win, though the 18-year-old did earn 10th place overall. An untested talent, what was most remarkable about Cook was that he had placed so highly among some of the greatest smallbore shooters of the day—and that he did it half-blinded with hay fever. That year he also won the Junior Championships and shot a score of 399 in the International Dewar Match, a score that helped the team defeat the British in the first major postwar era international rifle match.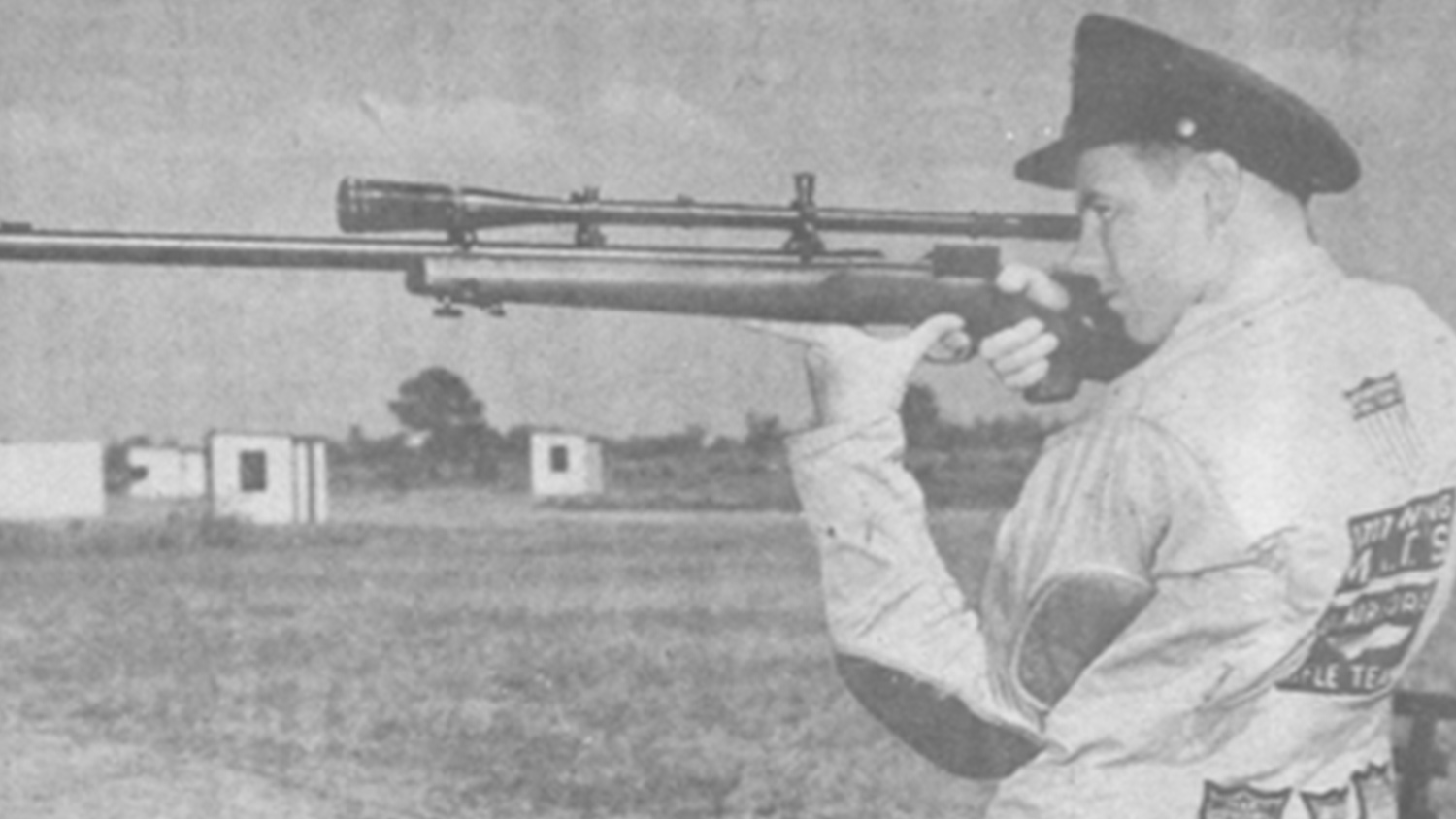 In the late 1940s, Cook shot as a successful collegiate competitor, leading the University of Maryland team to a new record in 1947. That same year he set a new record over the 50-yard iron sights course when he posted a 400-36X. He then rose to international fame, bringing home the only gold medal won by the American team in the 1948 Olympics. Riding high on Olympic gold, Cook then shot for the National Smallbore Championship at the 1948 NRA National Matches and won, unseating two-time repeat winner Garrett W. Moore for the Critchfield Trophy. He was 20.

Cook's talents flourished on the world level in 1951 as he joined the U.S. Pan American Team for the International Shooting Union (ISU) games in Buenos Aires, Argentina. The team brought home more individual placings than any other American team in international competition to date. Shooting with the team the following year in Oslo, Norway, Cook took third place in the prone championships, and aided the team to place fifth in the 3-P finals and win the four-person team English Match.

Outstanding to note is not just the number of trophies Cook acquired, but the span of time—more than 20 years—over which they were won.

Ruby E. Fox
The year 1999 marked an astounding 17th women's championship title at the NRA National Matches for SFC Ruby Fox of the U.S. Army Reserve. Her run of national women's titles began in 1976, the first year the Alexander Memorial Trophy was awarded for the crown. Few other women have dominated a shooting discipline for as long as Fox has. Adding to her plethora of individual and team wins, she also took home the National women's trophy for the high woman score in the National Trophy matches of 1999.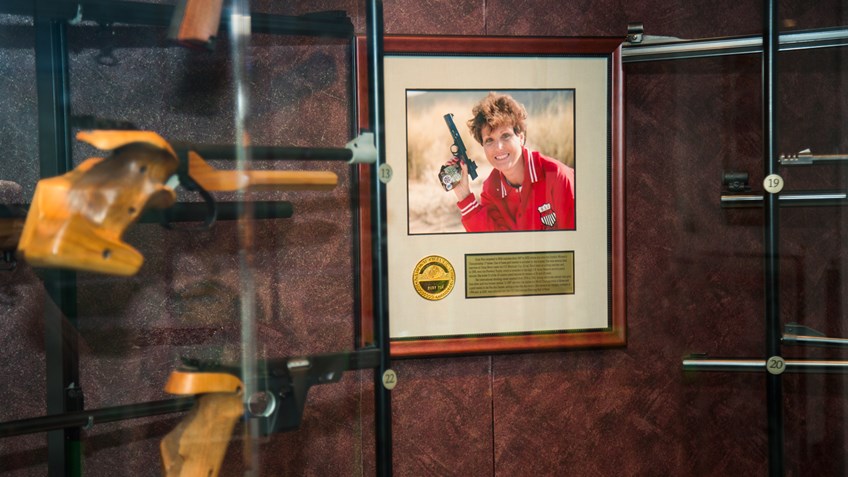 Fox has occasionally dabbled on the international circuit, bringing home a silver medal in sport pistol form the 1984 Olympic Games. She is also the third woman to gain a sport on the Mayleigh Cup Challenge Team, earning that position in 1996. With a career of wins that spans over decades, Fox is a prime example of focus and poise on the firing line.

Gil Hebard
Named by the Outstanding American Handgunner Awards Foundation as the 1999 Outstanding American Handgunner, Gil Hebard's marriage to the world of shooting began in the 1940s. Leaving the U.S. Navy after service in World War II, Hebard started his own gun shop. That shop turned into a highly successful national business. His interest was drawn to competitive bullseye pistol competition, an interest that sparked innovations in the sport that today's shooters take for granted.

Hebard was one of the first to introduce muff-type hearing protection. He started with an old radio headset even though it nearly got him laughed off the firing line at Camp Perry. He then found a manufacturer to make the muffs, a design called the "Straightaway" that was popular though the 1960s.

In addition to the introduction of earmuffs, he also made fashionable a piece of equipment that more that 80 percent of today's bullseye shooters take for granted: optics. He was the first competitor to ever shoot a 2600 at Perry using optical sights—long eye relief Bushnell scopes—on all three of his guns.

Hebard was a dedicated National Matches competitor, winning, among others, the Senior Pistol Trophy in repeat victories from 1974 to 1980. His winning ways are chronicled in his book, The Pistol Shooter's Treasury.

Arthur C. Jackson
One of the most prolific rifle medalists of all time, Arthur Jackson won 13 gold, two silver and five bronze medals in world championship and Olympic competition between 1948 and 1956.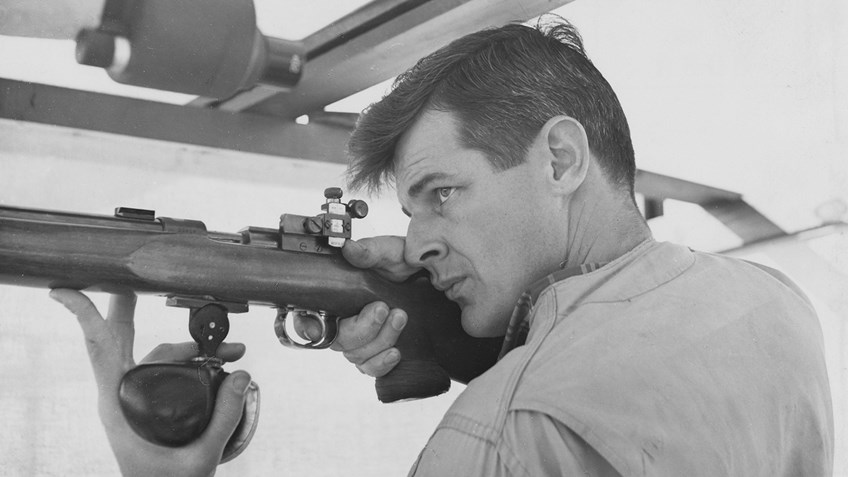 Jackson was the successor to the smallbore throne possessed over the 1930s and 1940s by Emmett Swanson, William Woodring, and Frank Parsons. One of the select group of shooters to successfully master more than one discipline, Jackson was also proficient in free rifle and high power. After the post-war shortages of large caliber ammunition, most high power trophies returned to the competition spotlight in 1950. A first lieutenant in the Air Force, Jackson put his disciplinary knowledge of smallbore skills to work and earned the Coast Artillery Trophy. On a grander scale, that year he also won the President's March. Five years later he earned the Meister and Winchester trophies.

Jackson held several international titles and world records. Three times he set individual world records and twice he was a member of a world record setting team. Twice he was named world champion, in 1949 and 1952. He was also crowned Pan American Champion twice, in 1951 and 1955. As a fitting culmination to the career of a man who hitchhiked to matches carrying his rifles, he was inducted into the USA Shooting Hall of Fame in 1999.

A.P. Lane
A.P. Lane accomplished after shooting for only two years, what most shooters take years of discipline to acquire—Olympic gold. Not only once, but three times at the 1912 Stockholm Games did Lane, shooting in a business suit and starched collar, earn individual gold medals in pistol competition. His outstanding performance led the American team that year to an overwhelming victory. Dubbed "The Wonder Boy of Manhattan," the New York native was only 20 at the time. Lane proceeded to a spot on the 1913 American team at the combined ISU-Pan American Matches. The team dominated the international revolver matches, while Lane shot brilliantly to tie for first in the individuals.

As the emphasis on small arms during World War I had placed the handgun disciplines firmly in the program of the National Matches, Lane accumulated many national and international honors. Among those was the first-ever medal for winning the NRA Individual Pistol match in 1919. As a member of the 1920 Olympic team, he again helped bring home three gold, one silver and two bronze medals in just four pistol events.

That Lane was one of the most respected pistol shooters in the nation for more than a decade and during a time when pistol shooting was just coming into its own, was evident when he became the first inductee into the International Shooters Hall of Fame.

Launi Meili
Launi Meili became the first American ever to win an Olympic gold medal in women's three-position rifle. She garnered her gold at the 1992 Barcelona Olympic Games. Meili also set an Olympic record in air rifle for the preliminary match at the 1988 Olympic Games in Seoul, South Korea.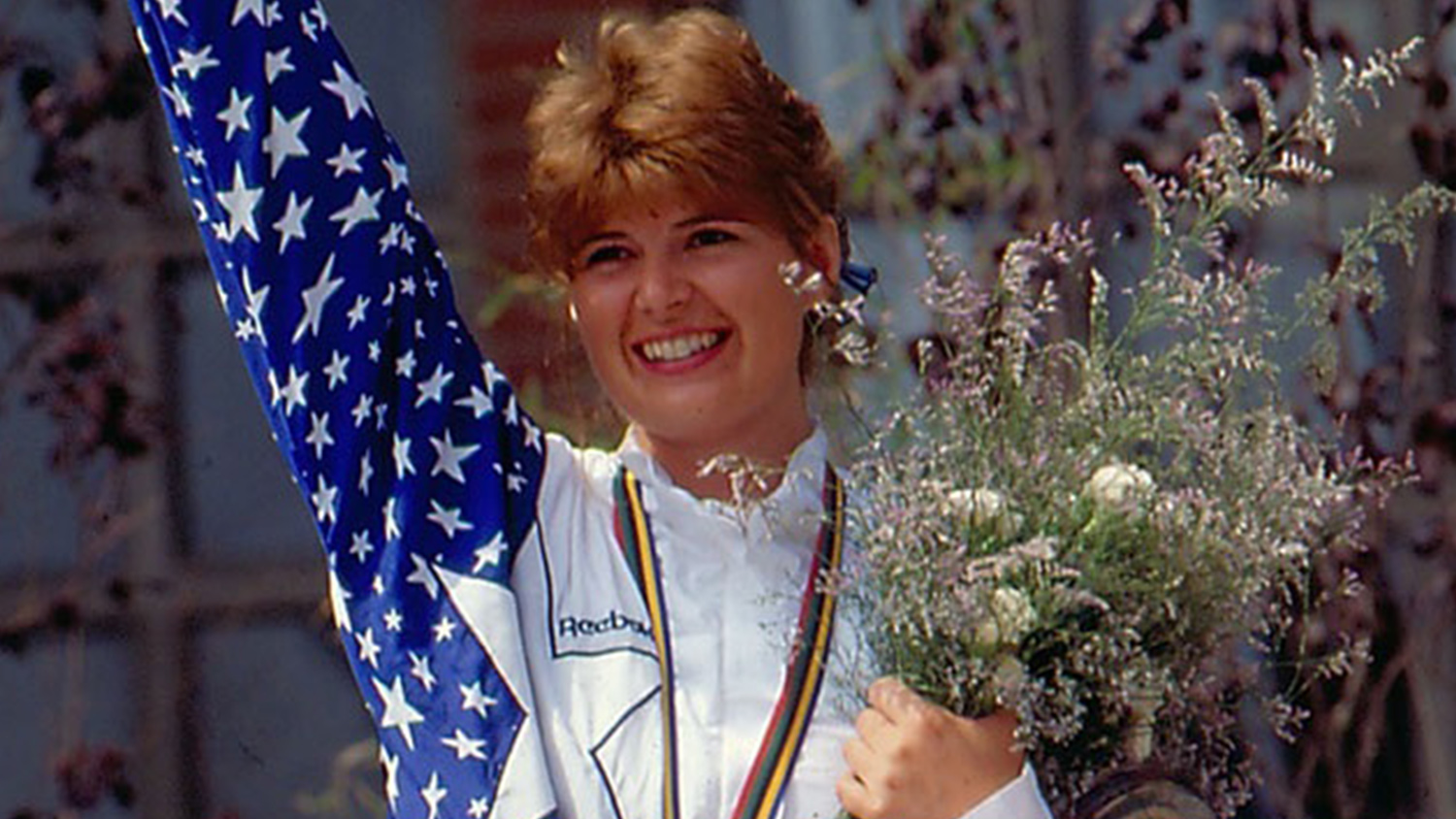 Meili is a smallbore competitor who first began shooting at the age of 13 in her hometown of Cheney, WA. She became an NRA All-American in air rifle in 1984, and in both air rifle and smallbore in 1985 while a student at Eastern Washington University. From there, Meili went on to win numerous gold, silver and bronze medals in World Cup competition from 1998 to 1992.

The U.S. Olympic Committee selected Meili as its Shooting Athlete of the Year three times. She's earned three world records and more than 100 national records. Later on, she worked in the NRA Education and Training Division. Since 2007, Meili has been head coach of the U.S. Air Force Academy's rifle program.

Karen Monez
One of the rare, recent era shooters to excel at different disciplines is Karen Monez. Today family, jobs and life in general make succeeding at any one discipline tough enough, but Monez has done so in two. For nearly 20 years Monez has been at the top of the ranks, both nationally and internationally in smallbore and air rifle disciplines and maintained a successful military career.

Monez is first mentioned as the high woman competitor in the 1977 NRA National Smallbore Rifle Position Championships. She was an Army Specialist-4 at the time. She has since won the title four more times: in 1979 ranked as a Sepcialist-5, in 1982 and 1987 as a Staff Sgt., and in 192 as a Master Sgt. She won the title of National Indoor 3-Position Champion—a contest long dominated by men—in 1984 and in back-to-back wins in 1989 and 1990. The C.B. Lister Trophy, awarded to the National Indoor Sectional Smallbore Rifle Champion, has also been hers a total of four times beginning in 1976. She is the only woman to win the Frank Parsons Memorial Trophy for the National Smallbore Rifle Position Champion, claiming that honor in 1987 with a score only one point short of the record set by Lones Wigger in 1979. The Sea Girt Trophy has been hers 10 times in the trophy's 18-year history, most recently in 1996.

Monez was one of the pioneering women shooters in international air rifle, a relatively young discipline in the record books. Monez first took the Hagstrom Torphy for the woman's standard rifle position event in the 1979 ISU Games. One year later, she took the Women's Air Rifle Championship at the 1980 U.S. International Shooting Championships and then repeated the win in 1981. In those same years she also earned the woman's national championship title at the Indoor International Rifle Sectional. She won that title again in 1983.

Morton C. Mumma
A young lieutenant from the West Point Class of 1900, Morton C. Mumma made his first splash in the competitive shooting world at the 1903 National Rifle Matches first authorized by Congress at the Sea Girt range. Shooting with the Cavalry Team, Mumma posted the highest individual score among his teammates.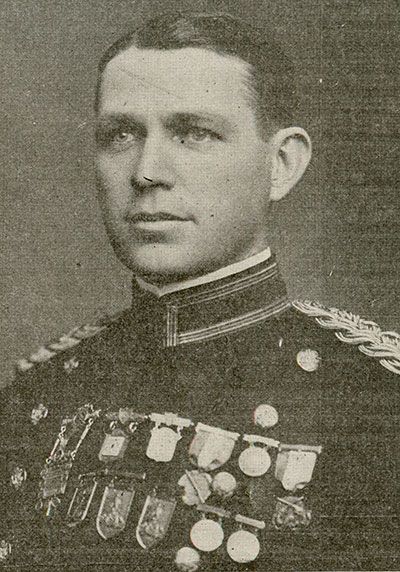 Mumma was a well-rounded shooter. He tied for first in the NRA's first directly-sponsored handgun event, a postal pistol event in 1906. Shooting high power with the U.S. Cavalry Team in 1907, Mumma earned the high individual score among rifle shooters in the Camp Perry team events, good enough to be named team quartermaster of the upcoming Palma team. The following year he returned form active overseas duty to shoot at Camp Perry with the first Marine rifle team.

His prominence in competitive shooting and his command of military science landed Mumma on the NRA's Board of Directors in 1909. Yet he still continued a rigorous competitive schedule, becoming the Palma team adjutant in 1912, and winning the Marine Corps Cavalry Cup Trophy for the highest scoring cavalryman in the President's Match of 1912. He went on to handpick and lead the winning 1913 Palma Team to victory.

In the throes of World War I, he was chosen to establish the Small Arms Firing School at Camp Perry based on his lifelong talents with rifle, pistol and shotgun. His ability to lead was also a factor in being chosen for this job, as demonstrated by the many championship collegiate rifle teams he had coached to victory in previous years. Mumma was also instrumental in opening it to civilians, perhaps his greatest contribution to the shooting world. Throughout his other endeavors, Mumma continued to contribute to competitive shooting, becoming the executive officer of Camp Perry in 1920. He was also named an Honorary NRA Life Member in 1967, the highest award the association can bestow.

Frank T. Parsons, Jr.
By 1930, Frank Parsons was already a veteran of free rifle competitions when he became the star shooter on the American International Smallbore Team that beat the British at the Camp Perry National Matches. Parsons' run of titles had begun early on when he gained recognition as a national intercollegiate .30 cal. rifle champion. His strong start at the university level clearly influenced his commitment to youth firearms education and competition: his adult years saw him taking on the duties as the coach of the George Washington University Rifle Team.

Parson maintained his reputation as an international competitor for nearly two decades. He was a firing member of every U.S. International Team from 1930 to 1949. In 1952, he took the helm as international team captain to take on both that year's Olympic and ISU games, a grueling task as the competitions were fired in two different countries back-to-back in the same month. He captained again in 1954. Today, a lasting tribute to Parsons' lifelong commitment and achievement exists in the Frank Parsons memorial Trophy, donated to the NRA by his estate, and awarded today to the National Smallbore Rifle Position Champion at the NRA National Matches.

Thurman Randle
The enormous trophy cup awarded for international women's smallbore team competition that bears the name Randle is testimony to the largess of the donor's contributions to the world of smallbore. He was already a top ranked smallbore shooter in 1933 when he fired three perfect scores of 400 over the Dewar Course in the National Smallbore Tournament at Camp Perry. That same year he repeated as one-half of the two-person team (partnered with L.A. Wilkins) that won the Hercules Trophy. A banner year all around, Randle set a record of 196 bullseyes firing in the Swiss Match, a suspenseful "miss and out" contest at the 1933 Eastern Smallbore Tournament. Four years later, he was not only an accomplished international team shooter, but also the coach of the 1937 team that attended the Bisley Smallbore Match in England.

One of the highest ranking smallbore shooters in the country and a leading sporting goods dealer in his home of Dallas, TX, by 1942 Randle had been elected to the NRA's vice-presidency. Duty to his country during World War II also pulled hard at the man and he entered the Navy with the rank of lieutenant commander. The prestige of his rank and his assignment to duty at the Sachuest Range of the Newport Naval Training Station were no accident. Assigned to command a staff of junior officers who were all NRA members, the young men were among 300, elite small arms instructors selected and recruited from the NRA by the Army Service Forces, Navy and Army Air Force. Randle was elected to the NRA's presidency in 1944 and served until 1946 while still on active military service.

Harry Reeves
Just about every serious pistol competitor has heard of Harry Reeves. His accomplishments are impressive: he is an Olympic and World Shooting Championships medalist, six-time National Pistol Champion at the National Matches (1940, 41, 46, 48, 53, and 54), holder of countless national records and state and regional titles, member—and at times chairman—of a number of NRA committees, and former member of the NRA Board of Directors. He has also worked as a referee and protest committee chairman at many National Matches and the NRA Police Revolver Championships.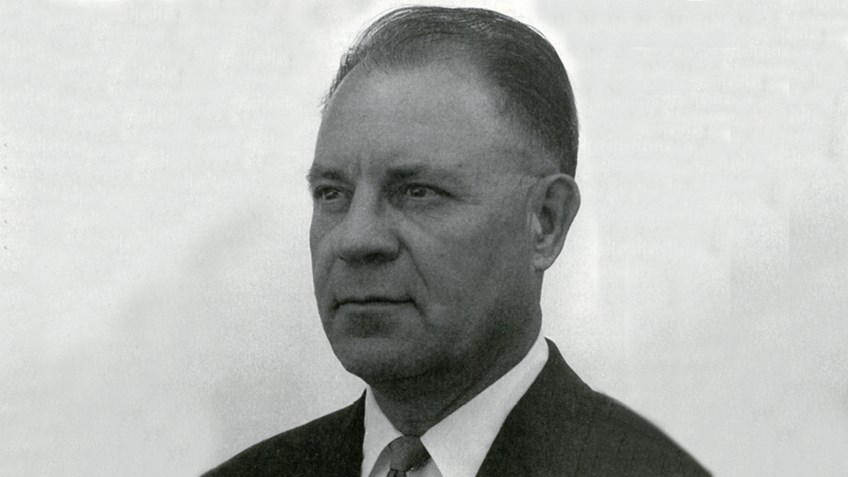 Reeves was chief range officer of the 25 meter range at the 1970 UIT World Championships in Phoenix, and was awarded the UIT Silver Medallion and elected to membership on the UIT Pistol Committee, a position he held through 1986. Reeves was a principle contributor to the development of the UIT pistol rules and served as a member of the pistol jury in numerous international competitions, earning him the ISU's gold medallion.

Harry Reeves' professional life was as a U.S. Marine from 1933-1937, and then again from 1940-1946. He then entered the Marine Reserves, eventually retiring as a lieutenant colonel. In 1937, he started a 28-year career in the Detroit Police Department—first as a patrolman and ending as an inspector.

Reeves efforts earned him the Outstanding American Handgunner Award in 1993.

Kim Rhode
Kim Rhode is one of America's golden girls, having won a gold medal at the 1996 Atlanta Olympic Games in women's double trap. She had barely turned 17, making her the youngest competitor at the time to ever win an Olympic shooting medal.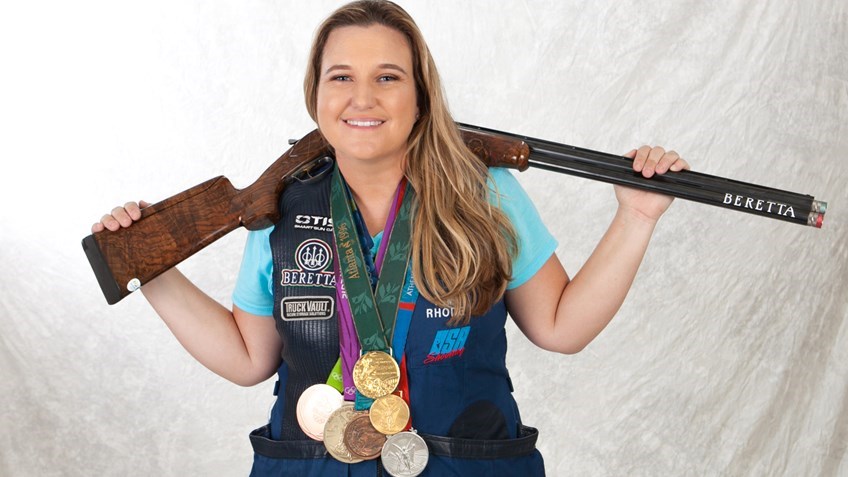 A resident of El Monte, CA, Rhode started in an NRA marksmanship program at the age of 10. She and her father, Richard, would compete to see who would buy ice cream. Rhode was only 12 years old when she became the youngest woman ever to shoot 100 straight targets in an American skeet competition.

As a student at California Polytechnic University, Rhode continued to bring home medals in national and international competition. She won a pair of gold medals at the World Cup matches in Cairo, Egypt, in 1998. She was also a silver medalist in women's double trap at the World Championship in Barcelona, Spain.

Editor's note: Here's an update—Kim Rhode is now on the NRA Board of Directors, and is a household name as a six-time Olympic Medalist and Second Amendment spokesperson.

Lones Wigger
Lones Wigger was a colossus in smallbore competition for over 40 years. He consistently surpassed the achievements of any of his contemporaries by an order of magnitude.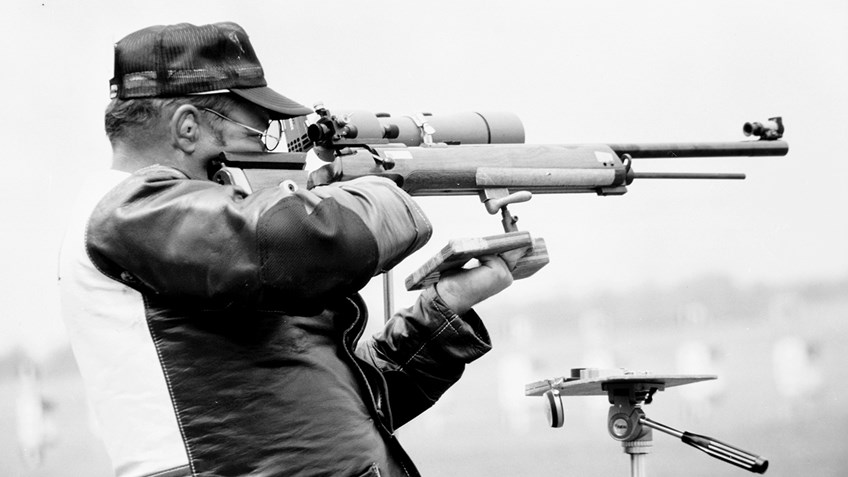 As a collegiate shooter at Montana State College, Wigger made the All-American Second Rifle Team in 1957. He was to make All-American First team in both 1959 and 1960.

Wigger won Olympic gold and silver medals at the 1964 Tokyo Games and came back eight years later to win another gold at the 1972 Munich Games. His victory at Munich made him one of only 13 shooters to have won two gold medals in individual Olympic competition.

During his career, Wigger has been World Champion 24 times, while also setting 27 world records in smallbore. He earned 87 national smallbore championships, including one in 1999 at the National Matches where he won a record-breaking seventh national prone championship.

Editor's note: Sadly, Mr. Wigger passed away last year and is missed terribly.

Read Part 2 of this series. Part 3 will be coming soon!