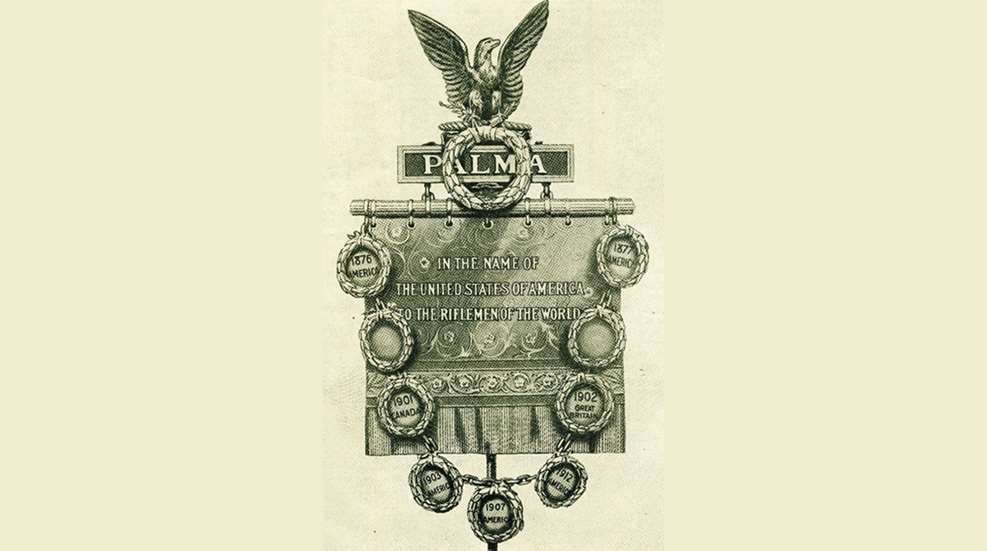 In 1876, the National Rifle Association hosted an eight-man team rifle match as part of the 100-year anniversary of the independence of the United States. Teams from Australia, Canada, Scotland and Ireland competed in what would become the longest continuously running international rifle match in the history of competitive shooting.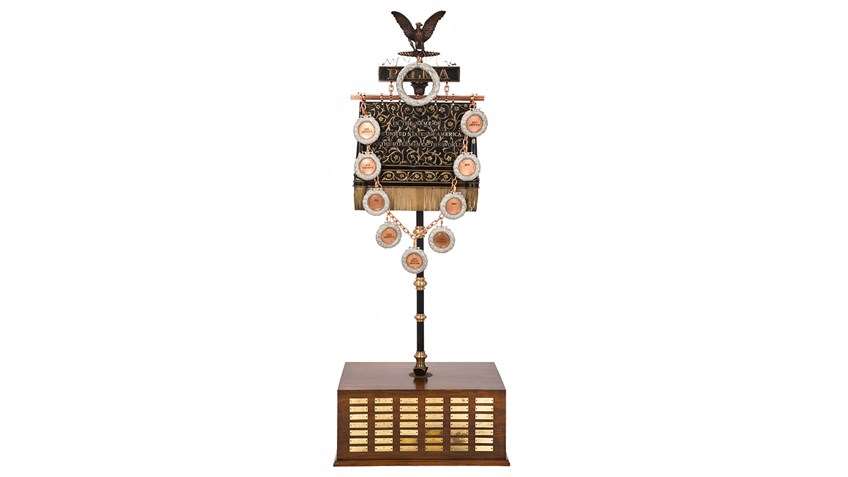 The custom-crafted trophy by famed jeweler Tiffany's of New York was a full-sized replica of a Roman Legion standard, and included an eagle perched on top holding a silver laurel wreath. The bird sat upon a panel bearing the word PALMA, the Latin word for palm tree, which was used by the Romans to signify victory. The second panel bore the inscription, "In the name of the United States of America to the riflemen of the world." Because the word PALMA was so easily visible, the trophy became known as the Palma Trophy.

Currently, the World Individual Long Range Championships and Palma Team Match are held once every four years and hosted by participating nations. The 2019 Palma Trophy Team Match was held earlier this year over the last two days of the World Long Range Championship in Trentham, New Zealand, at the Seddon Range. Australia was the victor, with Great Britain in second place and the U.S. in third.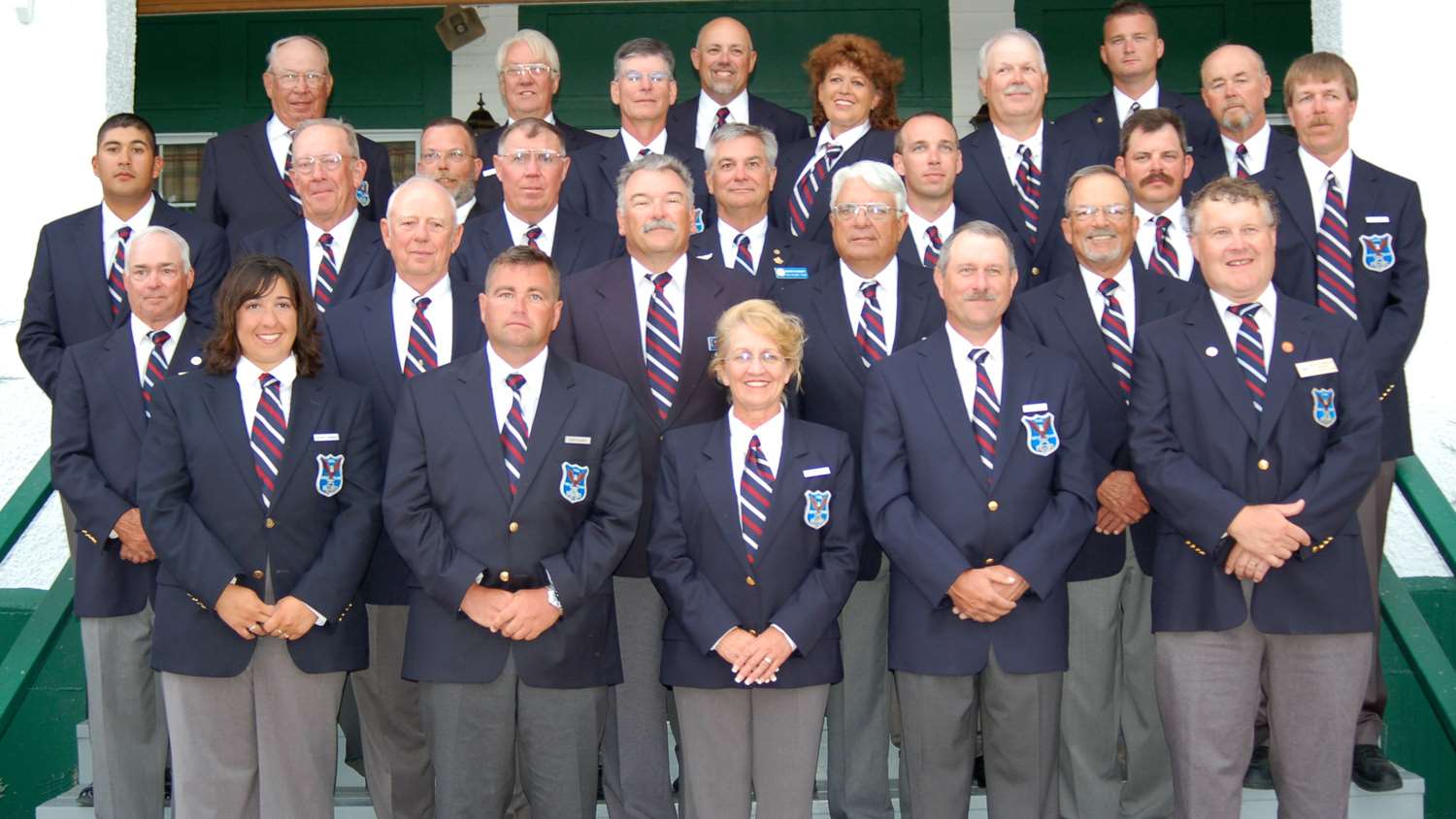 The next contest for the Palma Trophy will be in South Africa in 2023, where the U.S. will be in the hunt for their 14th Palma Trophy Team World Championship victory, who have experienced a Palma gold-medal drought since 1985.

Match Details

The Palma Trophy Team Match is fired in three stages of slow fire in the prone position. In the first stage, shooters fire two sighting shots and 15 shots for record at 800 yards. In the second stage, shooters fire two sighters and 15 shots for record at 900 yards. The third and final stage is comprised of two sighters and 15 shots for record at 1000 yards. Each team consists of 16 shooting members who form ranks and fire on four targets in each stage.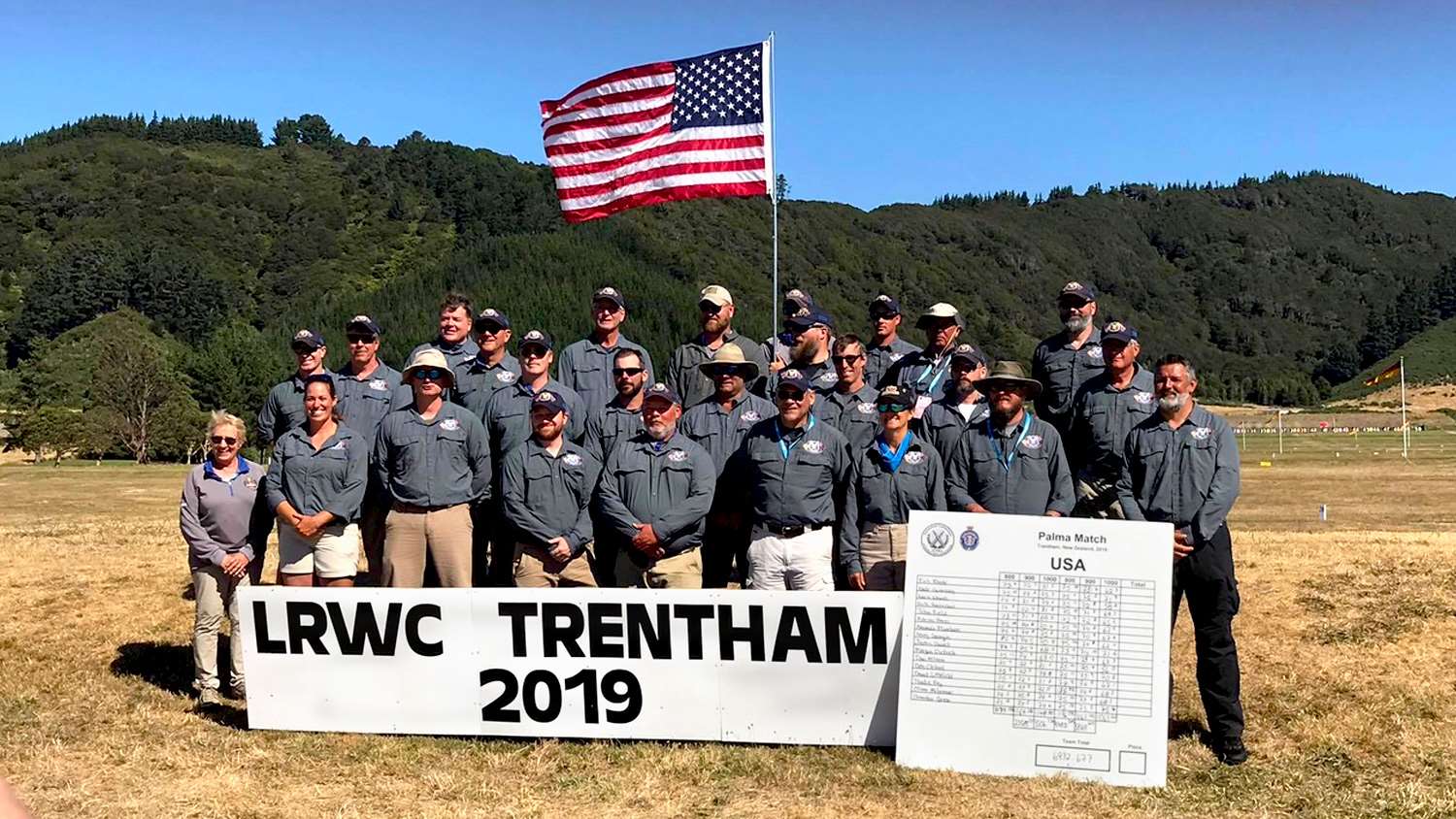 Shooters use Palma bolt-action rifles with iron sights in 7.62 mm NATO caliber (.308 Winchester), with match-grade ammunition with 155-grain bullets. This ammunition is supplied to all shooters by the host nation.

The targets used are six feet square with a 20-inch bullseye (10-ring). The aiming area, or black area, is 44 inches and includes a 9- and 8-ring. Each team member can score a possible of 150 points in each stage with the possible team total being 7200 possible points for each national team per day of competition.

Read more about the history of the Palma Trophy and matches.