by
Chris Christian, Field Editor
posted on February 17, 2020
Support NRA Shooting Sports USA
DONATE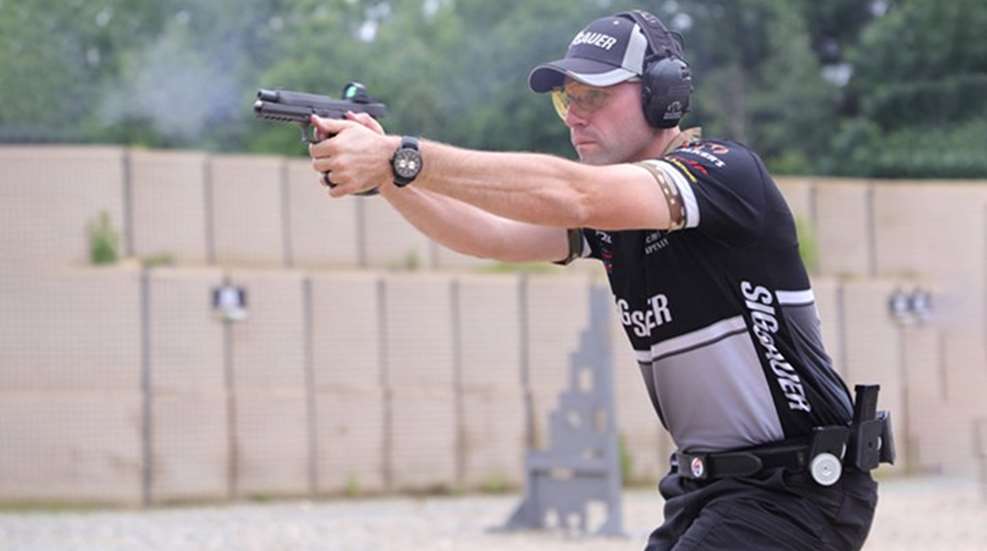 When USPSA introduced Carry Optics (CO) as a provisional division in 2014 the concept was simple—it would be a Production division gun with a reflex sight.
The gun had to be on the approved Production gun list, with the reflex sight mounted directly to the slide and not the frame. The magazine carriers and holster requirements were the same as Production, and regardless of the caliber chosen all scoring would be in Minor (125 PF). The only difference was that CO allowed magazines of 141.25mm length, but they could only be loaded to the Production capacity of 10 rounds. The division gained a modest following and meandered along for a few years.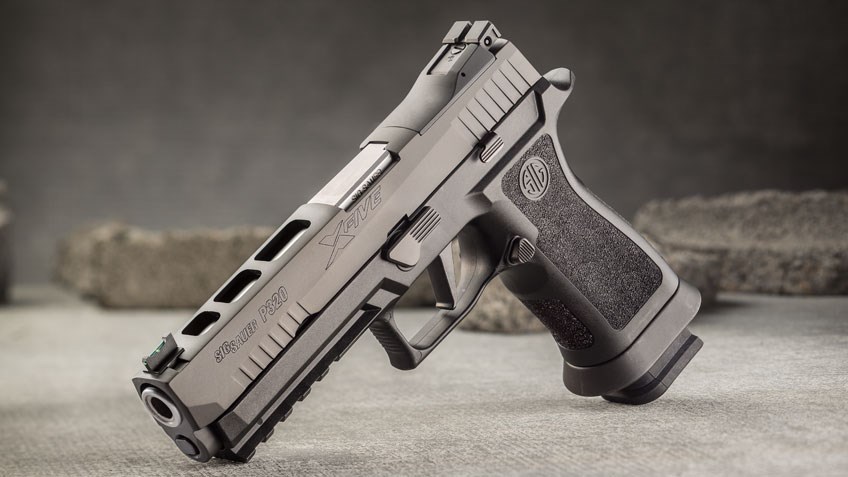 That changed in January 2017 when USPSA allowed the 141.25mm mags to be loaded to full capacity.
Given Minor scoring, the 9mm became the favored cartridge. Magazine extensions that could boost factory mags to a 21- or 22-round 9mm capacity meant that a shooter could start with that, plus-one, at the Load & Make Ready and with more 21- or 22-round mags on the belt. That allowed shooters to negotiate most COFs with just one mag change, and plenty of options as to where to do it. The increased magazine capacity also gave rise to somewhat derisive nicknames for CO including "Open Lite," "Poor Man's Open" and "CO equals Cheap Open." Apparently, they fell on deaf ears because from 2017 to 2018, CO participation increased by an eye-opening 67 percent. It's become one of the more popular USPSA divisions and the manufacturers are cranking out a wealth of products for it.
The wide variety of products available for CO was certainly reflected at the 2019 USPSA National Championships. Here's the gear shooters choose to take to this major match based upon survey data, as reported in the January/February 2020 issue of the USPSA's magazine FrontSight.
Guns
With the rules requirement that a CO gun has to be on the approved Production list, it's not surprising that the most popular CO guns are also among those most favored in Production. Here are the six most popular CO guns.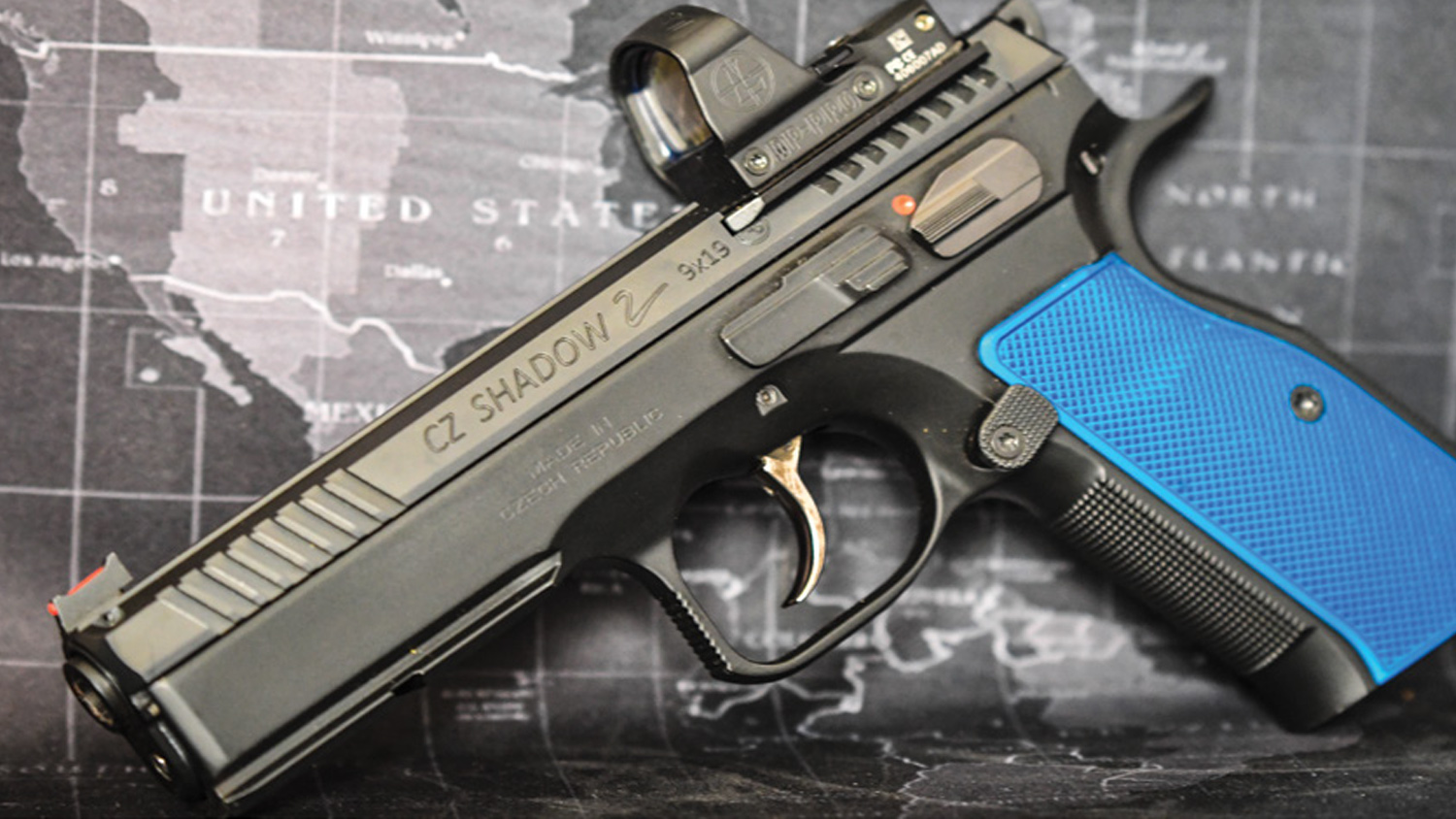 The SIG P320 X5 topped the list at 21 percent. Next came the CZ Shadow 2 at 15 percent. The venerable Glock G34 was slightly behind at 14 percent. Although it was only recently introduced, the SIG P320 X5 Legion made a strong showing at 10 percent. Finally, the Smith & Wesson M&P 9 C.O.R.E./L was chosen by 7 percent, while the Walther Q5 Steel Frame was close behind at 6 percent.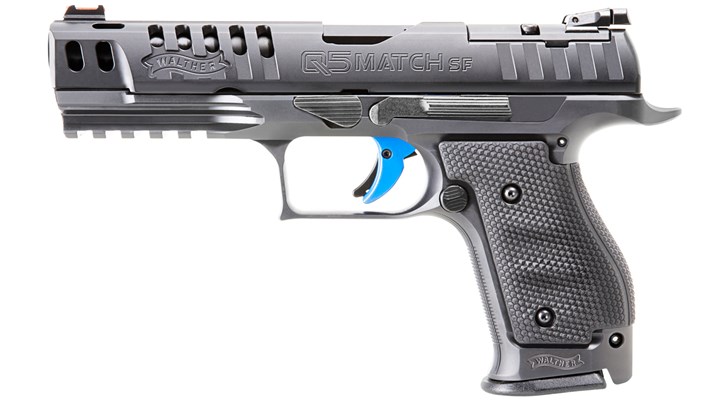 Sights
Guns are important but they're not the full equation in CO. The division requires a slide-mounted reflex sight. There are many on the market. But the G-forces created by the sudden acceleration on firing, the stop, and then the forward slam into battery can do very unkind things to delicate internal electronic components. Surviving the slide ride is every bit as important as a bright dot and solid sight picture. Here are the top five models that shooters felt confident enough to take to a major match.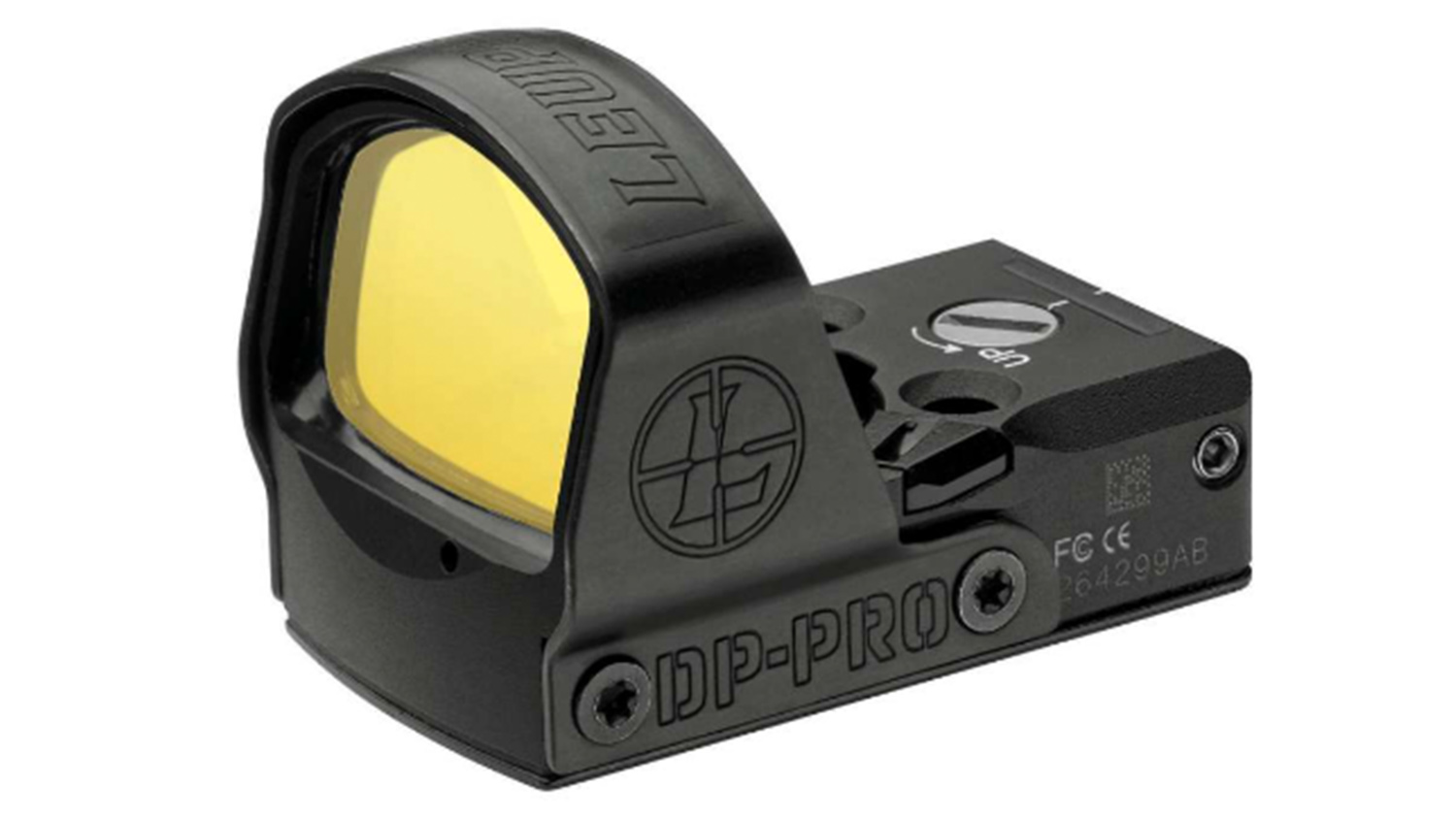 Leupold's DeltaPoint Pro was the most popular choice with 33 percent of those responding. The SIG Romeo1 was chosen by 24 percent. Despite being available mere months before the match, the new Trijicon SRO was favored by 15 percent. The Vortex Venom was selected by 9 percent, with 5 percent opting for the Holosun 507C.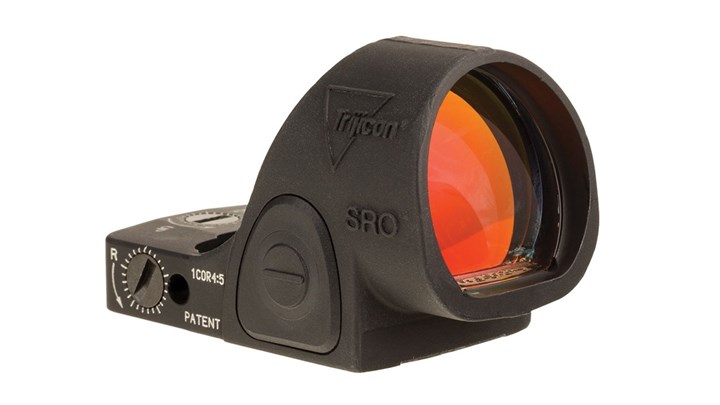 Magazine Extensions
It might be an arguable point, but the 2017 rule change allowing 141.25mm magazines to be loaded to their full capacity could certainly be viewed as a decisive factor in the rapid growth of Carry Optics. When a shooter who was previously looking at a 10+1 Load & Make Ready start found that they could now fill those mags up to full capacity, the decision would seem to be rather simple.
The rule change would certainly allow standard high-capacity mags to go full bore. But those aren't 141.25mm in length and don't hold as many rounds. Adding an extended base plate reached 141.25mm, and could hold 21 (or 22) rounds of 9mm, with fewer rounds in .40 S&W and .45 ACP.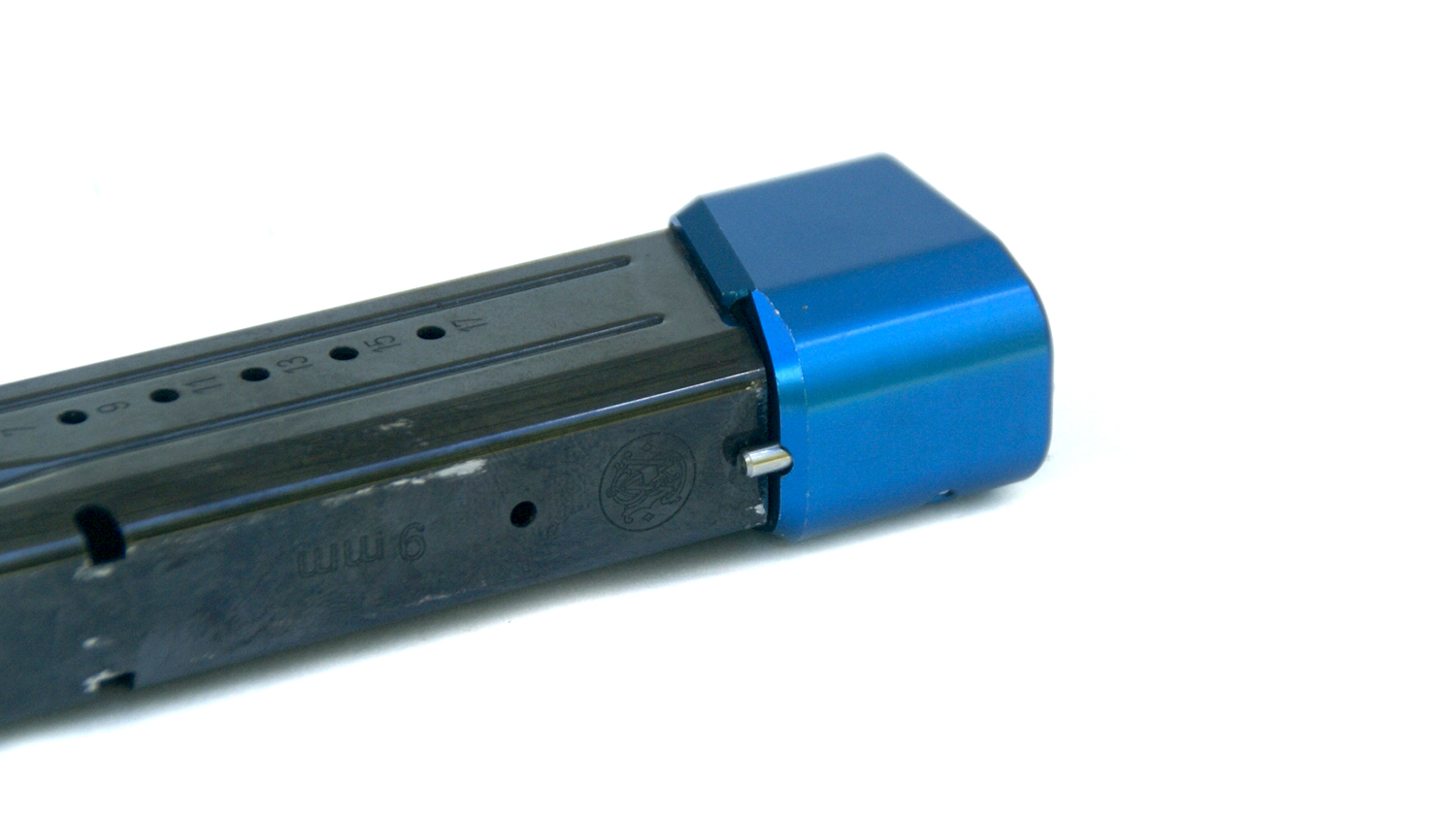 Extended base plates are readily available and easy to install. Virtually all the shooters used them. The most popular were the ones from Taran Tactical Innovations (TTI) coming in at 30 percent. Springer Precision came in at 21 percent, with Taylor Freelance close behind at 19 percent and Henning at 16 percent.
Loads
Although any pistol caliber is allowed in CO, the scoring will be in 125 PF Minor. Given the increased magazine capacity of the 9mm, it has become the standard and virtually every shooter chooses it. Most shooters (69 percent) used handloaded rounds, while 31 percent opted for factory loads. Of those choosing factory fodder, 65 percent used Federal. Next, Atlanta Arms was shot by 12 percent and 6 percent of those surveyed selected SIG Sauer.
The most popular bullet weights were 147 grains (34 percent), 124/125 grains (29 percent), 150 grains (19 percent—likely the Federal Syntech among those shooting factory loads) and the 135 grain at 12 percent.

Coated bullets were chosen by 52 percent of the shooters, with 30 percent using jacketed slugs and 18 percent opting for plated bullets.
Like Open division, Carry Optics requires blending components to create a shooting system. After reading this article you should have a good idea of how shooters blended their shooting system at last year's USPSA National Carry Optics Championship.
---
See more: Top USPSA Production Handguns In 2019