It can be said, with little fear of contradiction, that if the NRA had a job that needed doing, at one time or another, C.B. Lister did it.
C.B. Lister was intimately involved with the shooting sports for most of his life, having begun as a Boy Scout, under the tutelage of National Guard Lieutenant T.G. Samworth, in Wilmington, DE. Lister's first job was with DuPont—the Wilmington-based maker of smokeless gun powder—where he worked with K.K.V. Casey and Samworth selling and promoting DuPont products.
From 1917 until the end of the first World War, Lister served in the United States Army. Then, in 1921 at Samworth's invitation (Samworth was, by then, an editor of Arms and The Man), he moved to Washington and joined the NRA headquarters staff. His first job was advertising and promotion manager. It was Lister who first suggested expanding NRA membership outside the regular military establishment and militia. Under Lister's management, membership rolls grew from 3,500 in 1921 to over 10,000 in 1925. When Maj. Gen. Milton Reckord became Executive Vice President in 1926, Lister moved up to Secretary.
As Secretary of the National Rifle Association of America, Lister lent his considerable skill to the establishment and operation of more than two decades of important NRA programs. For many years, he contributed the "NRA News and Events" pages to each month's edition of American Rifleman. Later the magazine's masthead carried him as "Editor." He was a leader in the fight to protect the rights of law-abiding Americans concerning ownership of firearms. He was a pioneer in the effort to promote safe and responsible hunting in the United States. As we became involved in World War II, C.B. Lister ran the NRA, earning letters of commendation for his, and the NRA's, efforts from President Truman, General Marshall, Admiral King and many others.
Lister's managerial and promotional activities extended outside the NRA. He was a member of the boards of both the Washington D.C. Boys Club and the Washington D.C. Criminal Justice Association. He was a member of the National Council of the Boy Scouts of America. And, directly allied with NRA efforts, Lister sat on the National Board for the Promotion of Rifle Practice and on the American Olympic Committee.
C.B. Lister died of cancer in May, 1951. He was 52.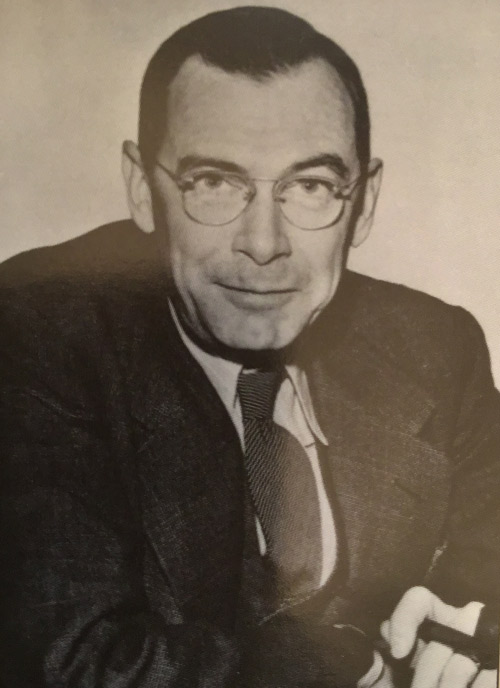 Charles Bayard Lister
b. 1898 — d. 1951
---
See more:
Col. Townsend Whelen: America's Top 20th Century Shooter (Arguably)