No. 1-ranked West Virginia University opened the 2021 collegiate rifle season with a victory against the University of Akron on Saturday, Jan. 16 with a final score of 4715-4665. The match was held inside the Robert A. Pinn Shooting Range on the Akron campus in Akron, Ohio. WVU is now 19-0 all-time against Akron.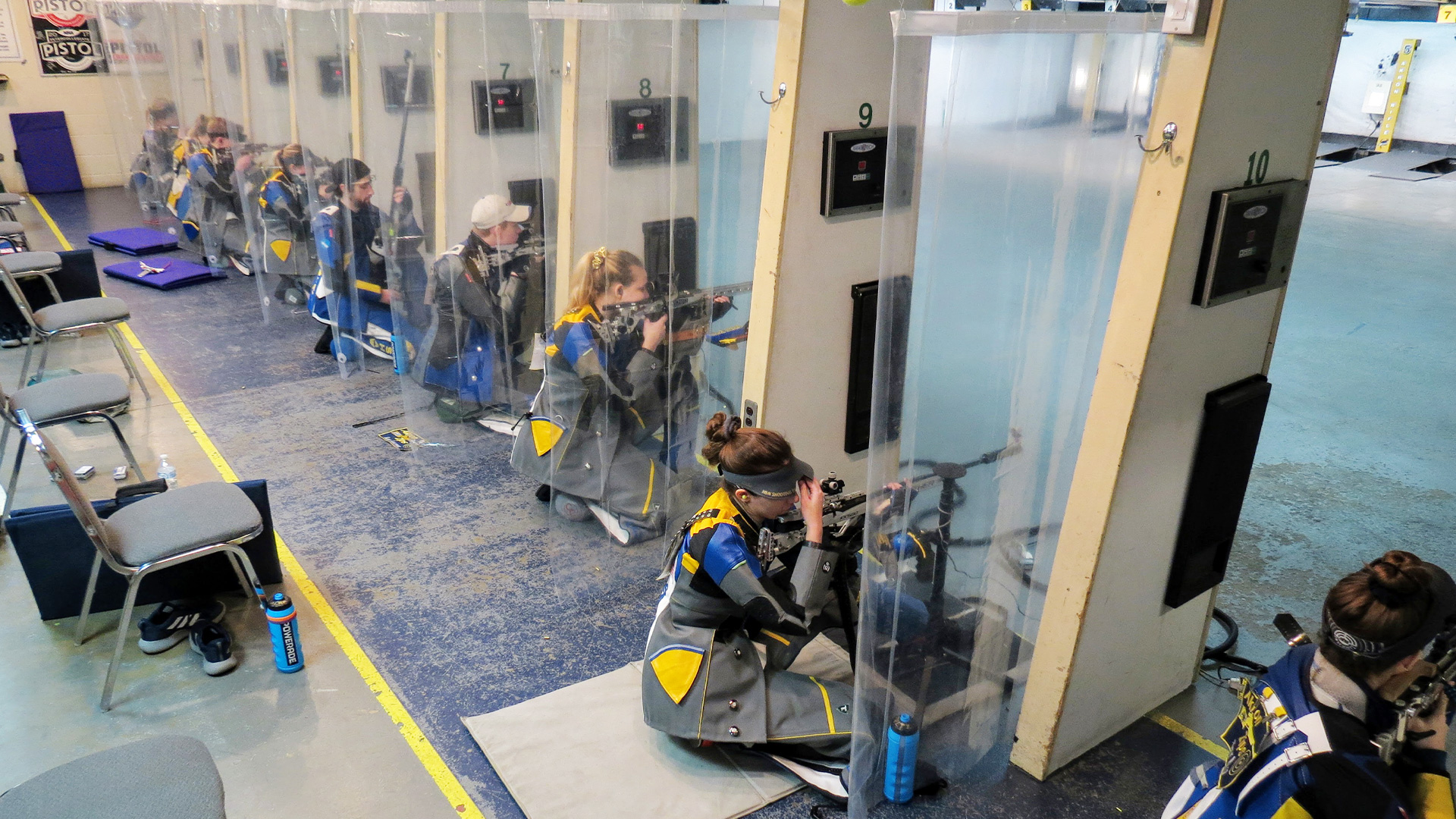 WVU is one of the schools that was forced to cancel all sports last semester, hence the delay for the rifle team. However, this did not stop WVU from taking down Akron in both disciplines, with the air rifle final score at 2382-2358 and smallbore 2333-2307.
There were no less than seven WVU shooters that finished in the top 10 in the combined air rifle and smallbore individual rankings—freshman Molly McGhin (1180), sophomore Calista Smoyer (1178), junior Jared Eddy (1177), freshman Becca Lamb (1177), junior Verena Zaisberger (1174), senior Sarah Osborn (1172) and freshman Tal Engler (1167).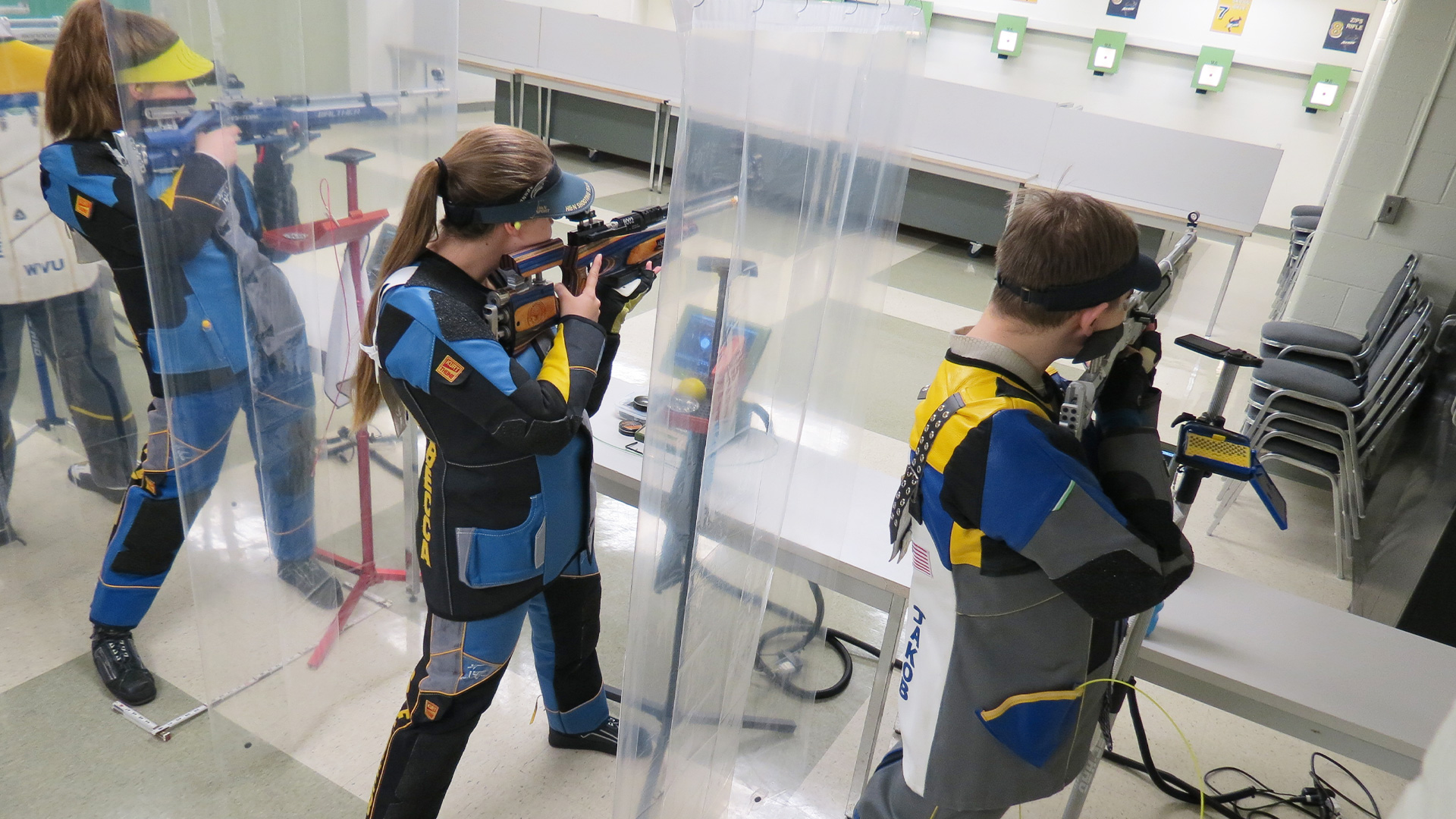 For Akron, top shooters in the combined individual rankings were freshman Samantha Shultz (1177), senior Wyatt Openshaw (1172) and freshman Gavin Perkowski (1169).
In the air rifle individual standings, WVU rifle freshman Matt Sanchez had the high score with 598. Akron's Samantha Shultz placed fourth with 595.
On the smallbore side for individual standings, WVU's Tal Engler was at the top of the rankings with 586. Once again, Samantha Shultz of Akron was the top individual for her team with a final score of 582, good for fifth place.
The WVU rifle team coach for the past 15 years, Jon Hammond, was proud of his team after winning the season opener on the road at Akron.
"I'm pleased with the performance of the team today. For most of our athletes, it was a new range to shoot on and for everyone, the first college match for a long time. There were a lot of positives and encouraging performances."
—WVU Rifle Team Head Coach Jon Hammond
View the full NCAA scorecard for the match.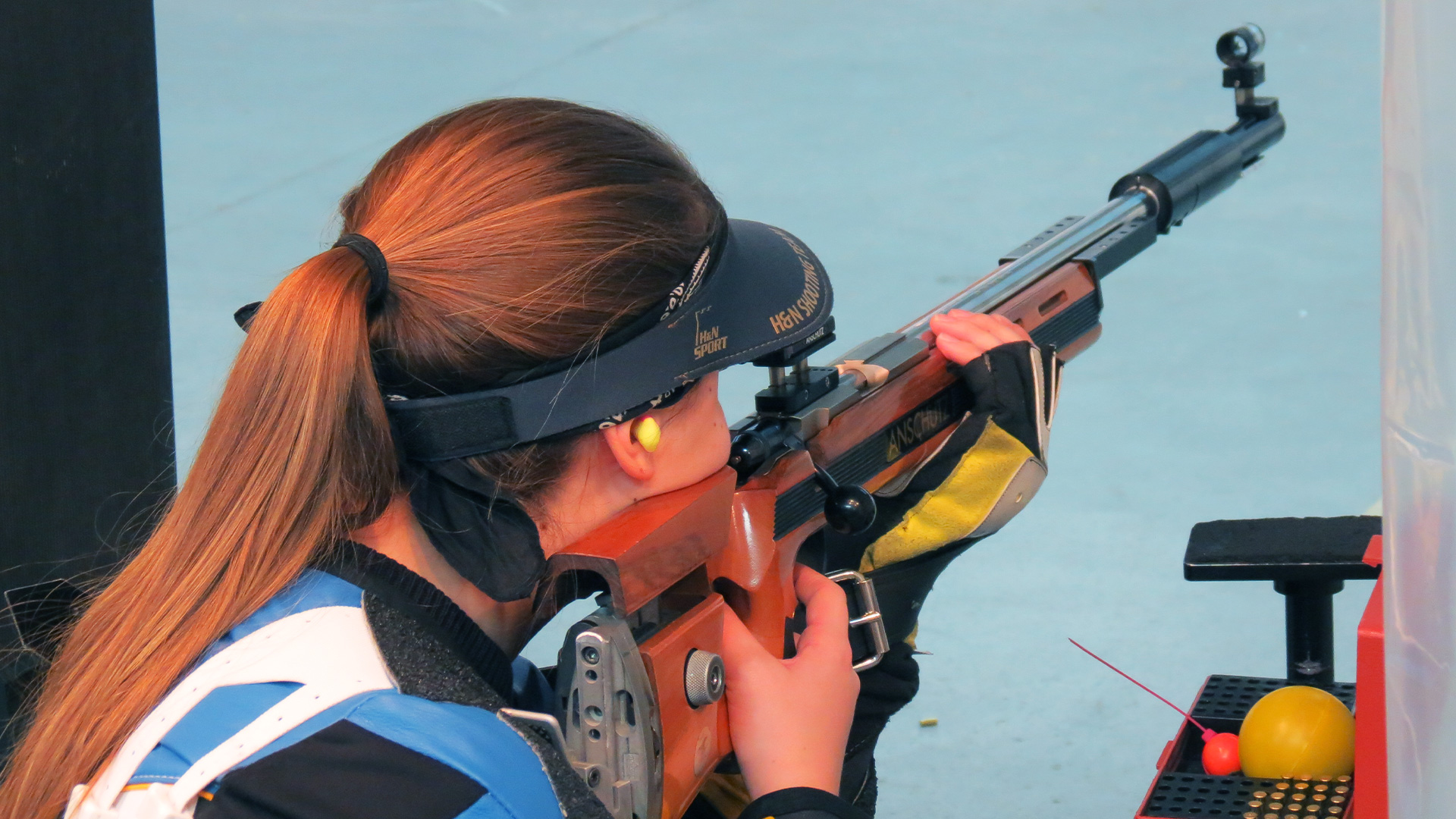 On Saturday, Jan. 23 the Akron rifle team will face the U.S. Military Academy in Palmyra, Pa. As for WVU, on Saturday, Jan. 23 the rifle team will have its home opener against No. 13 Ohio State at the WVU Coliseum in Morgantown. For the latest updates, be sure to subscribe to the free SSUSA Insider newsletter.
All photos by Newt Engle, head coach of the Univ. of Akron rifle team. Special thanks for his help with this collegiate rifle update.
---
Read more:
Collegiate Rifle: No. 9 Akron Defeats No. 7 Army