by
posted on April 2, 2021
Support NRA Shooting Sports USA
DONATE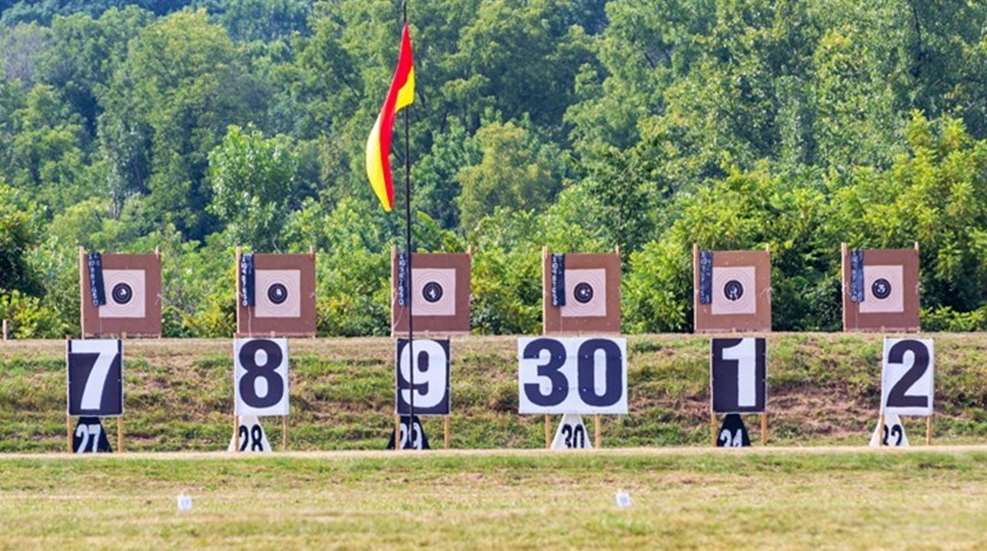 The 2021 NRA National Championships for Smallbore Rifle, Precision Pistol and High Power Rifle will be fired on the first-class ranges of the Indiana National Guard at Camp Atterbury, Ind., beginning on Jul. 6 and concluding Aug. 28. Online registration will open at 9:00 a.m. EST on Thursday, Apr. 8.
Last year, Smallbore and Precision Pistol were set to join High Power Rifle at Camp Atterbury, re-uniting the NRA National Championships at a single venue, but this was delayed due to Covid-19. The NRA High Power Rifle Nationals have been held at Camp Atterbury since 2017.
As mentioned, registration for the 2021 NRA National Championships will begin Thursday, Apr. 8 via the Competitive Shooting Web Portal. If you haven't set up your profile there already, please do so at competitor.nra.org/Register.aspx.
Below is the 2021 NRA National Championships match calendar.
Something to note: The NRA reserves the right to, at any time, change the status of regional, sectional, and national matches pursuant to federal, state, and local regulations due to the Covid-19 pandemic.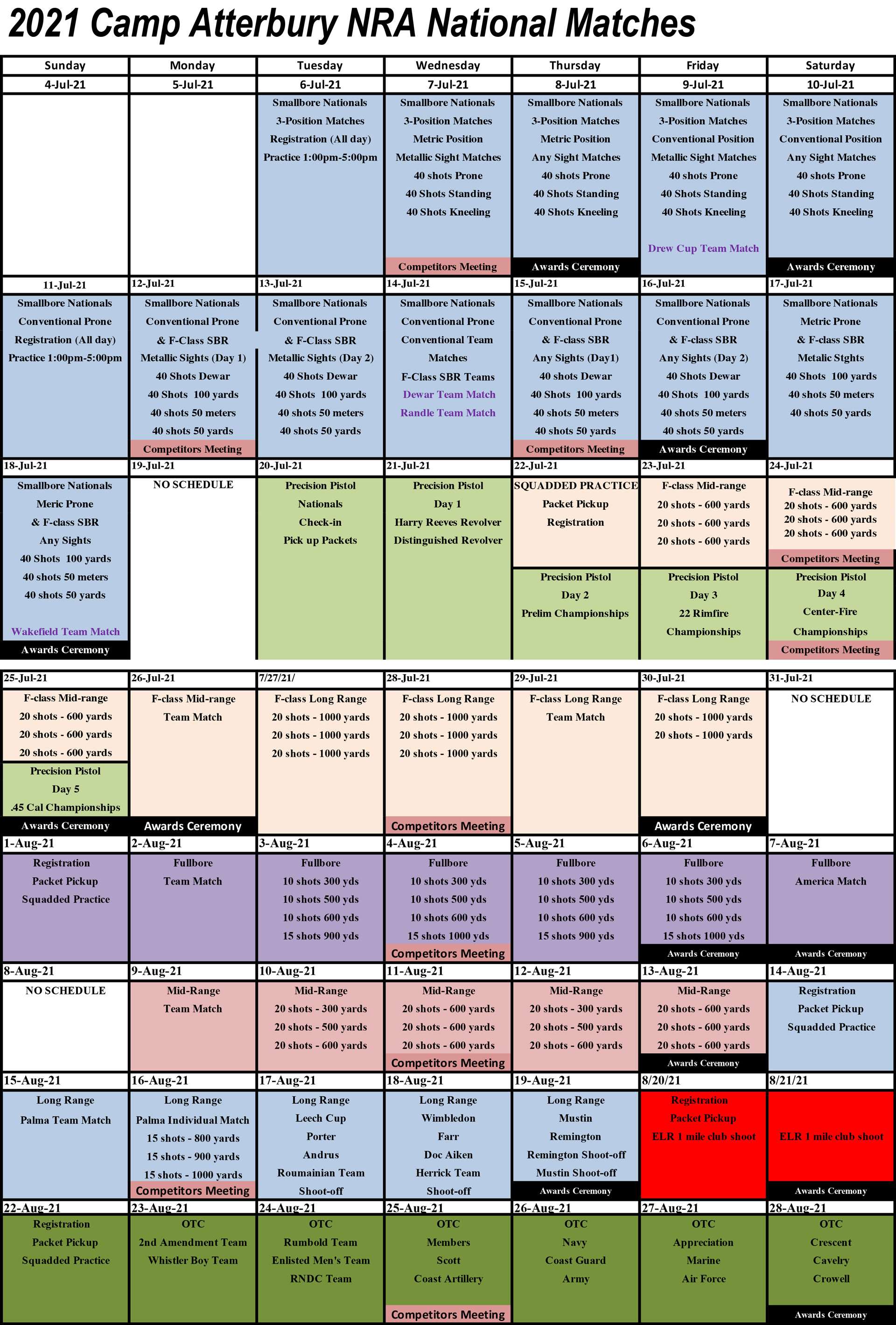 The NRA Smallbore Championships will be held at Camp Atterbury Jul. 6 through Jul. 18. The Championship will include 3-Position, Metric Position, Conventional Position, Prone and F-Class, and Metric Prone and F-Class.
Jul. 6-10 Position
Jul. 11-16 Prone, F-Class
Jul. 17-18 Metric Prone

After Smallbore Rifle, the NRA Precision Pistol Nationals at Camp Atterbury will begin Jul. 20 and end on Jul. 25. The schedule includes the .22 LR Championship, Centerfire Championship and .45 ACP Championship, along with the Team Matches.
Jul. 21 Harry Reeves
Jul. 23 .22 LR Rimfire
Jul. 24 Centerfire
Jul. 25 .45 ACP

As for High Power Rifle, the 2021 NRA Mid-Range, Long-Range, F-Class Long-Range, F-Class Mid-Range and International Fullbore Championships will also be fired at Camp Atterbury. The matches will begin on Jul. 23 and run through Aug. 29. Plus, the Extreme Long-Range Championship is slated to return on Aug. 20, prior to the High Power Across-the-Course matches. This popular event that debuted in 2017 at Camp Atterbury is a can't-miss for ELR competitors, providing the opportunity to shoot targets at one mile and beyond.
Jul. 23-26 Mid-Range
Aug. 1-7 Fullbore
Aug. 9-13 Mid-Range
Aug. 15-19 Long-Range
Aug. 20-21 Extreme Long-Range
Aug. 22-28 Across-the-Course

In addition, the NRA National Indoor Sectional Championship Postal Tournaments are taking place across the country through the end of May. Clubs are offering Precision Pistol, International Air Pistol, International Free and Standard Pistol, Smallbore Rifle and Junior Smallbore Rifle Tournaments. Tournament Programs can be seen at the bottom of the National Matches website. To find an event near you, visit the Shooting Sports USA Coming Events page.
Head to
competitions.nra.org/competi.../nra-national-matches
for more information about the 2021 NRA National Championships. And for the latest updates, 
subscribe
 to the free 
SSUSA
 Insider newsletter.