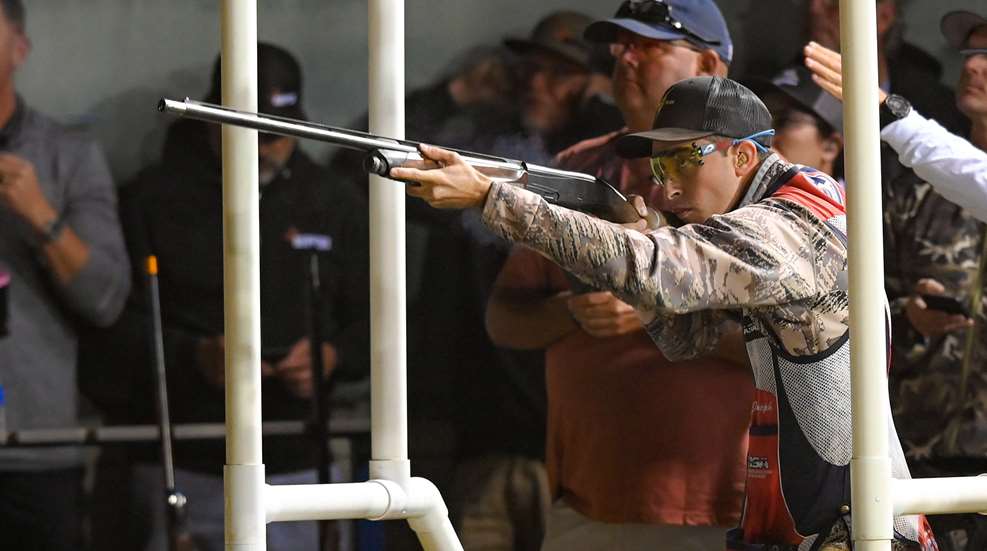 Eighteen-year-old Joseph Fanizzi hails from Okeechobee, Florida, where he spent his entire life before leaving for Texas and college last fall. He considers himself fortunate to have grown up on the renowned Quail Creek Plantation, a hunting preserve and sporting clays venue managed by his parents for more than 20 years.
Although surrounded by the sport from a young age, undue pressure was not put on Joseph to shoot sporting clays—which may come as a surprise to some.
"At no point did they [my parents] force me to shoot clays or tell me it was the path they wanted me to take," he said. "My parents were adamant on allowing me to find my love in whatever hobby or pastime it may be, and never was I pressured in any way to choose clay shooting to be my sport. I think this is why I still love it as much as I do ..."
Joseph shot his first registered NSCA (National Sporting Clays Association) tournament at only eight years old, turning in a score of 34 out of 100. Five short years later, at the tender age of 13 he punched into Master class—the highest obtainable NSCA level. He initially took instruction from his father, Master-class shooter Fred Fanizzi, then later had a few lessons from legendary shooter and coach Wendell Cherry. As important as instruction was in his early development, Joseph credits his success to the guidance received from mentor and good friend Pete Hendrick.
"Mr. Hendrick gave me tournament exposure, taught me etiquette, strengthened my work ethic and showed me how to compete. I will be forever thankful for the role he played and still plays in my life to this day."
Being crowned the national champion at the age of 18 was an eye-opening experience for Joseph.
"This outcome was a testament to many years of passion, sacrifice, hard work and dedication, but the outcome also put into perspective that I played a very small, minimal role in this win. Even though many may consider clay target shooting an individual sport, to find success it takes an entire army, a village of selfless individuals all contributing to the betterment of people they care about." A mature and humble post-win statement from a young champion, wise beyond his years.
Learn more about NSCA here.
---
Read more:
Federal Showcases HOA Target Loads For Skeet, Sporting Clays & Trap Competitors At SHOT Show 2022