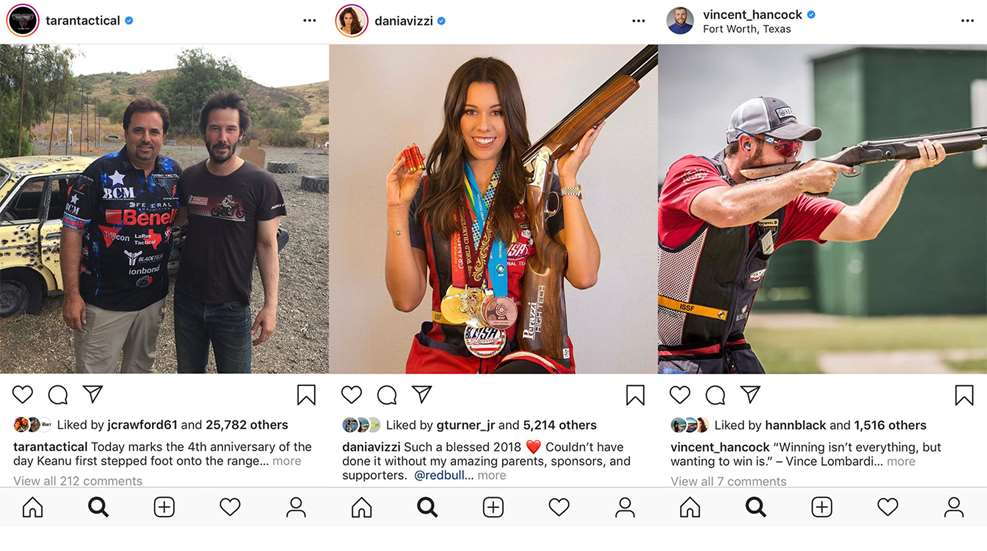 When Instagram launched in 2010, it offered people a unique way to stay connected with a focus on images and video. Since then, it has become a bit of a minefield, to say the least. Whether you're a longtime Instagram user or you're just looking for much-needed fresh content, we fully appreciate that it can be tricky to navigate.
Who are the right shooters to follow and what are they going to show you? Well, no need to worry. Competitive shooters, as well as the firearms industry at large, have embraced the platform—and people from around the globe are using it to show what they've been up to. But it's also a way for people to show off their latest accomplishments, or share shooting tips and techniques. And, for companies to share their latest offerings.
Here are 10 competitive shooting-related accounts you need to be following, right now. Whatever you fancy, these accounts will feed your hunger for social media that isn't pictures of babies or tonight's dinner. I picked these 10 accounts because:
They stand out.
Their posts regularly share useful information, or are otherwise entertaining.
They are great accounts for inspiration.

Happy following—and shooting.
Note: These accounts aren't listed in any particular order.
---
vincent_hancock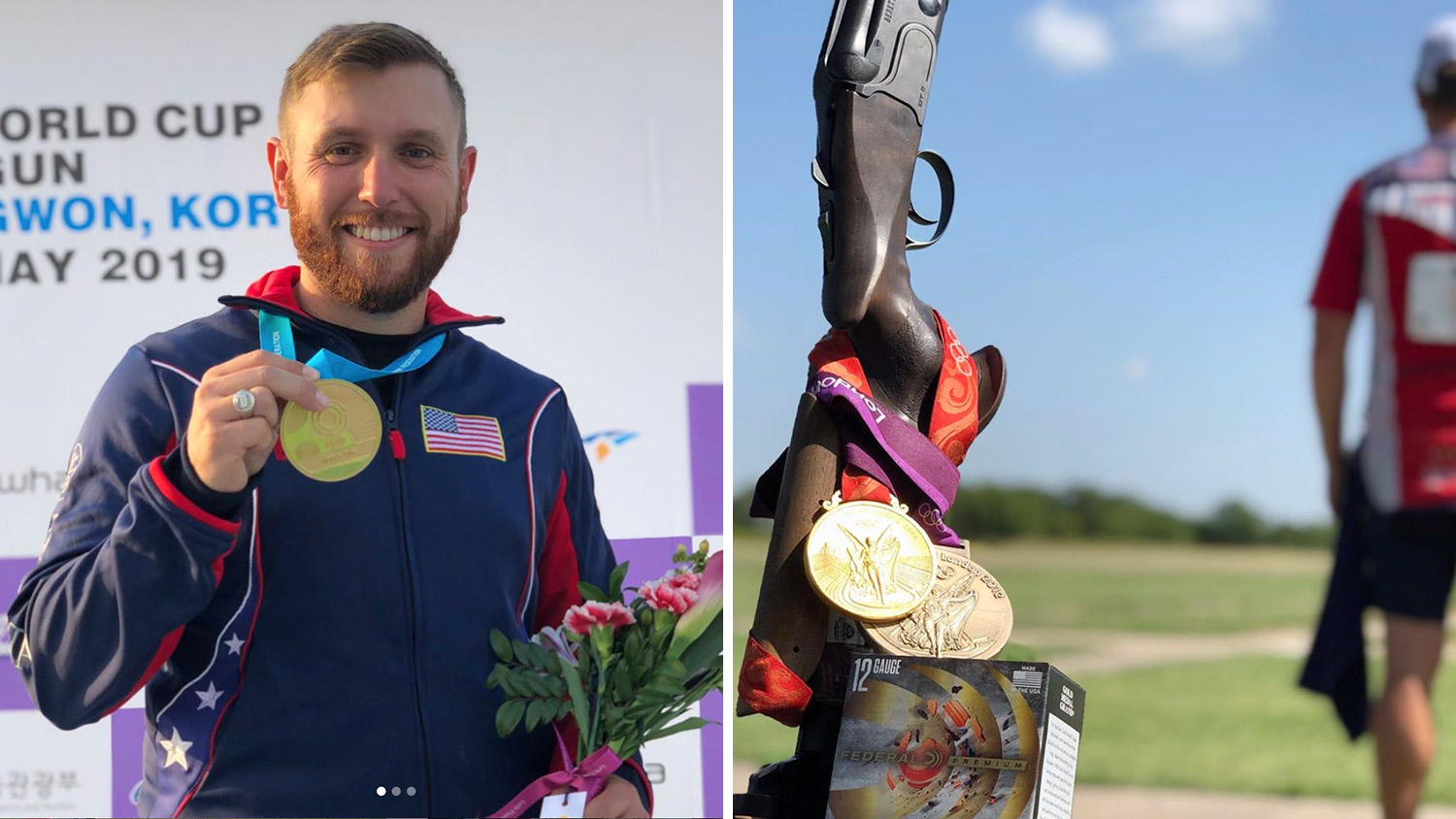 Two-time Olympic gold medalist Vincent Hancock's star is decidedly on the rise lately, with five consecutive ISSF World Cup gold medals over the past year or so. The clay target expert's account provides a glimpse into his day-to-day routine—which, if you're Hancock, means basking in the accomplishments of his USA Shooting teammates, posting videos chock full of tips for fellow skeet shooters and training for Olympic quota matches like the Pan American Games. You know, normal stuff.
Follow @vincent_hancock
---
winchesterammunition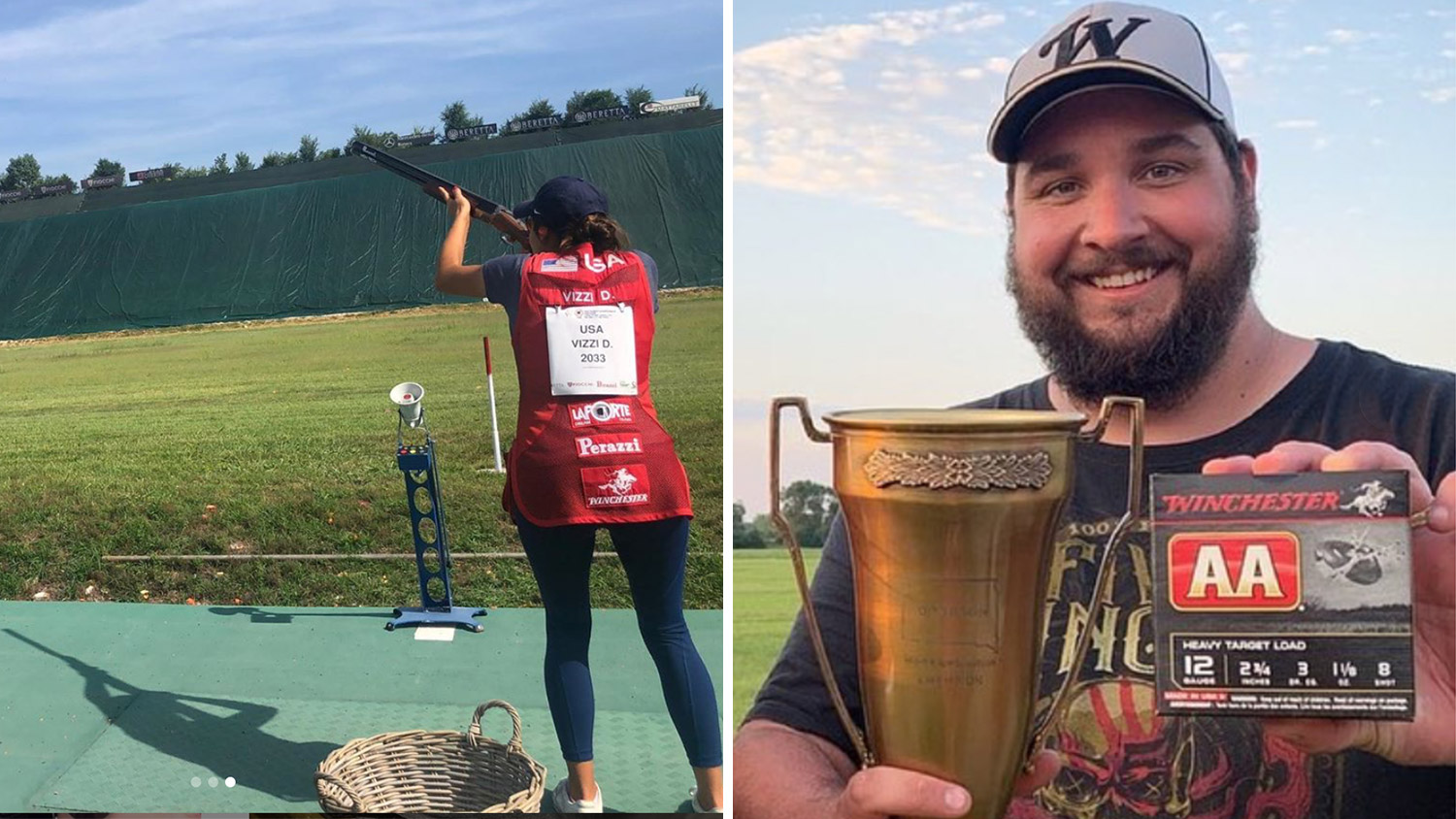 The official feed for Winchester Ammunition is a boon to fans of innovative ammo technology. A mix of product info, snaps from the field and the latest exploits of Team Winchester on the shooting circuit, the Winchester pics are all about capturing the outdoor lifestyle, summed up with the hashtag #WinchesterLife. While scrolling through these pics, be on the lookout for discounts on popular items like primers.
Follow @winchesterammunition
---
tarantactical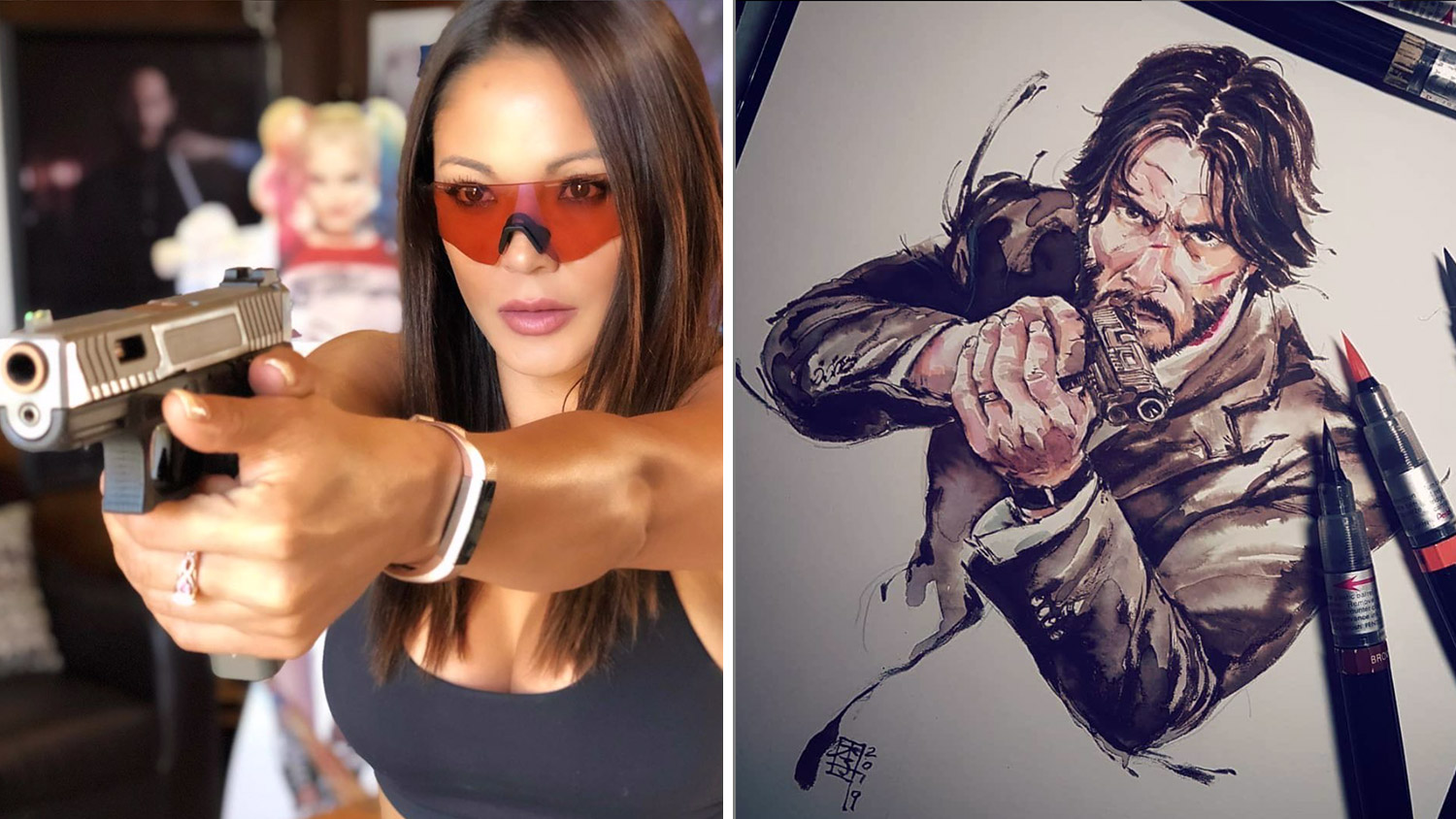 What's the next best thing to hitting the range first thing in the morning? Clicking on an app and looking at action photos of one of the most accomplished pro shooters in history, Taran Butler, training Keanu Reeves on the finer points of gunplay. Taran Tactical's feed is peppered with pictures of celebrities, memes and images that support his eponymous company's offerings. But for the most part he posts video after video of celebrities tackling his famed action shooting training courses—each all the more remarkable when the results of his training reach the big screen. Two of our favorites: Halle Berry and Keanu Reeves training for third chapter in the John Wick film series.
Follow @tarantactical
---
daniavizzi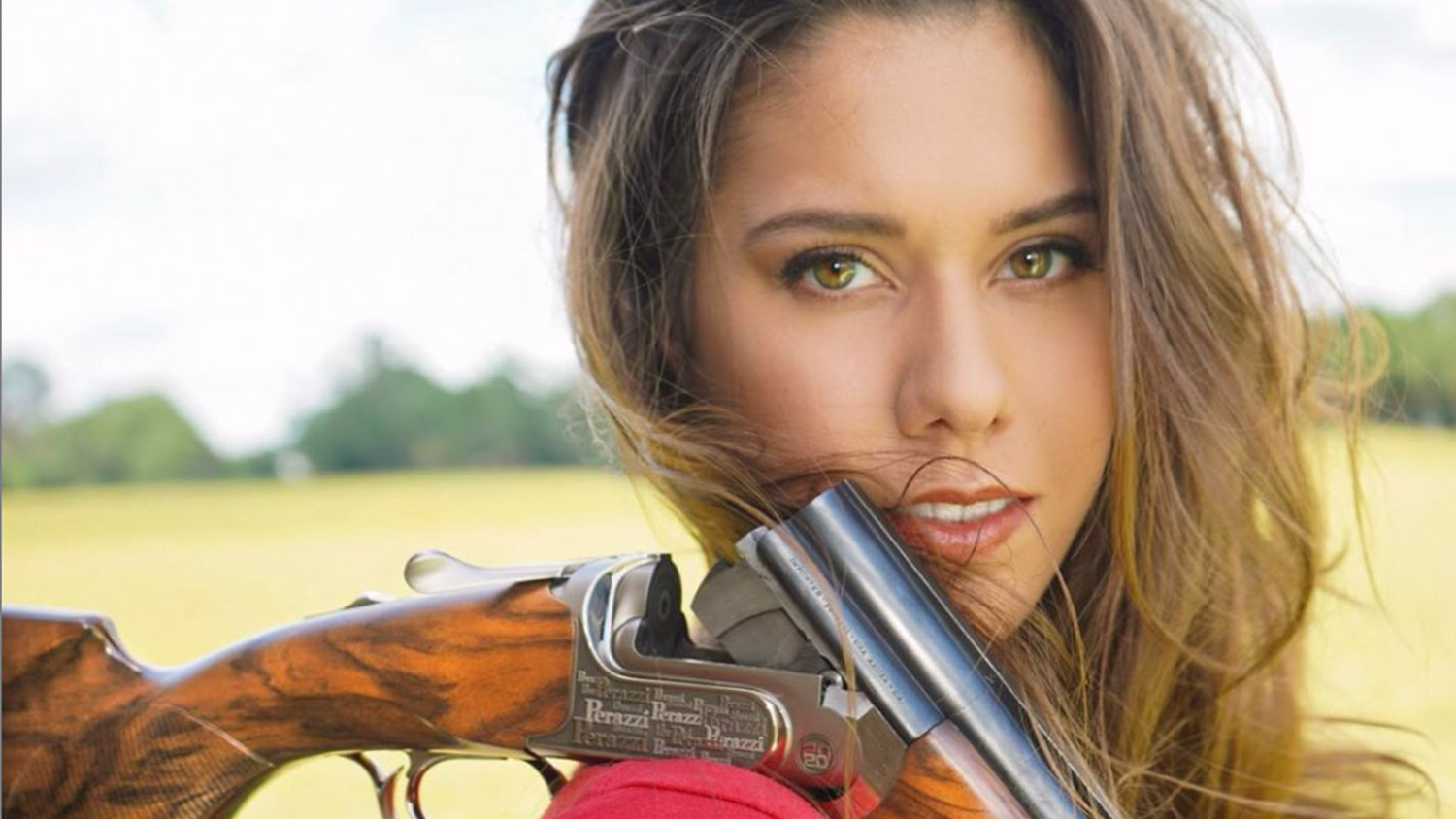 You'll come for the USA Shooting star's selfies on the range, behind-the-scenes trade show shots and callbacks to her previous career as a ballerina. But you'll stay for the candid shots of Dania Vizzi training for her next skeet match, more photos of her drinking Red Bull than should be legal, and unapologetically being one of the biggest fans of Perazzi and Winchester AA shotshells. Far from out of touch; instead, Vizzi's account is one that shows her consistently having a blast.
Follow @daniavizzi
---
elr_shooter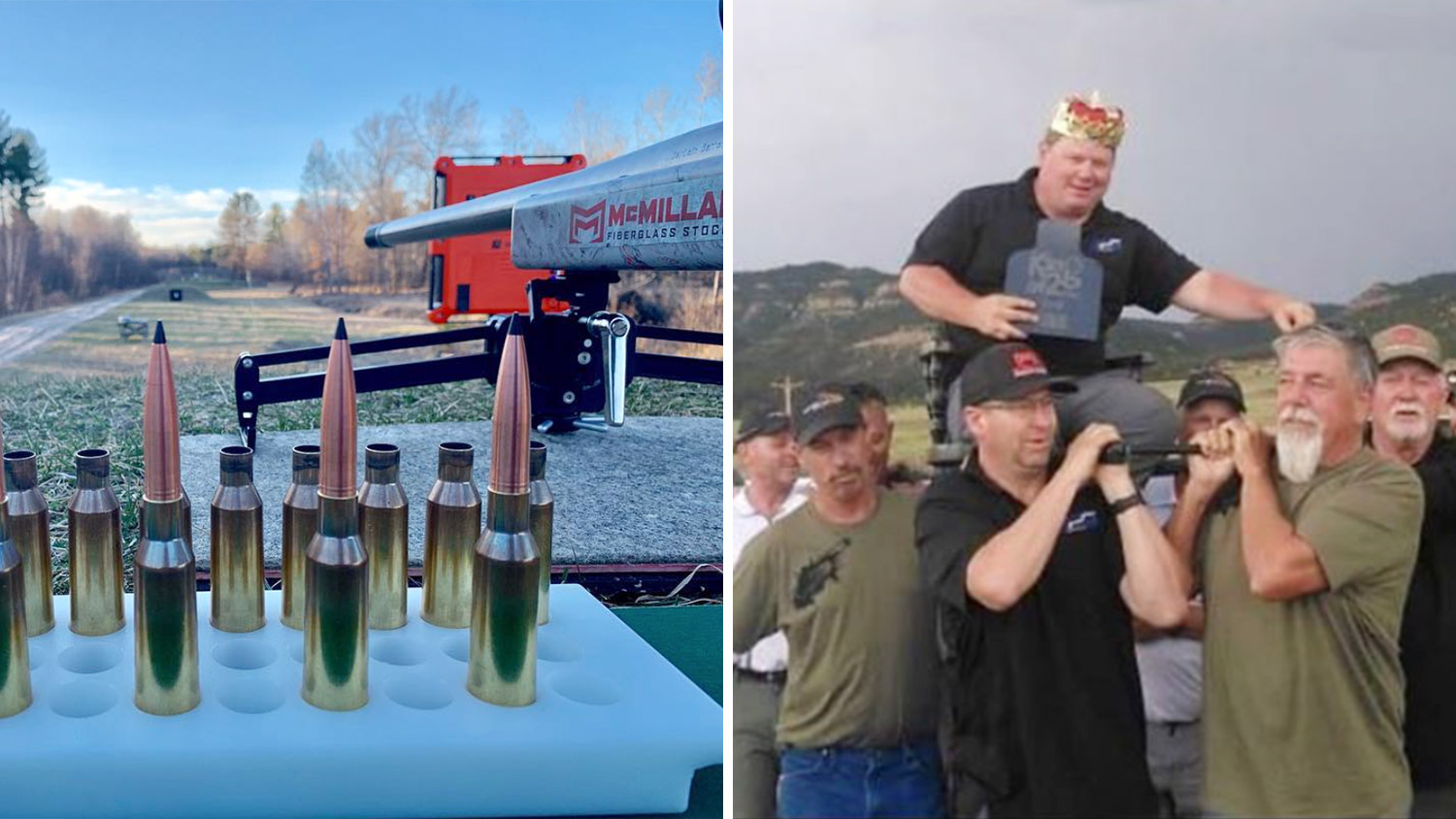 If you're a regular SSUSA reader, then the name Paul Phillips is familiar to you. This guy knows precision rifle shooting. The extreme long-range expert recently won the King of 2 Miles match at the NRA Whittington Center, for starters. His page is full of useful posts on topics such as how to fit all your shooting gear into a hard foam case before traveling to a match. Among the many endeavors chronicled in his Instagram feed: his team's successful attempt to connect at 3.4 miles.
Follow @elrshooter
---
ginnythrasher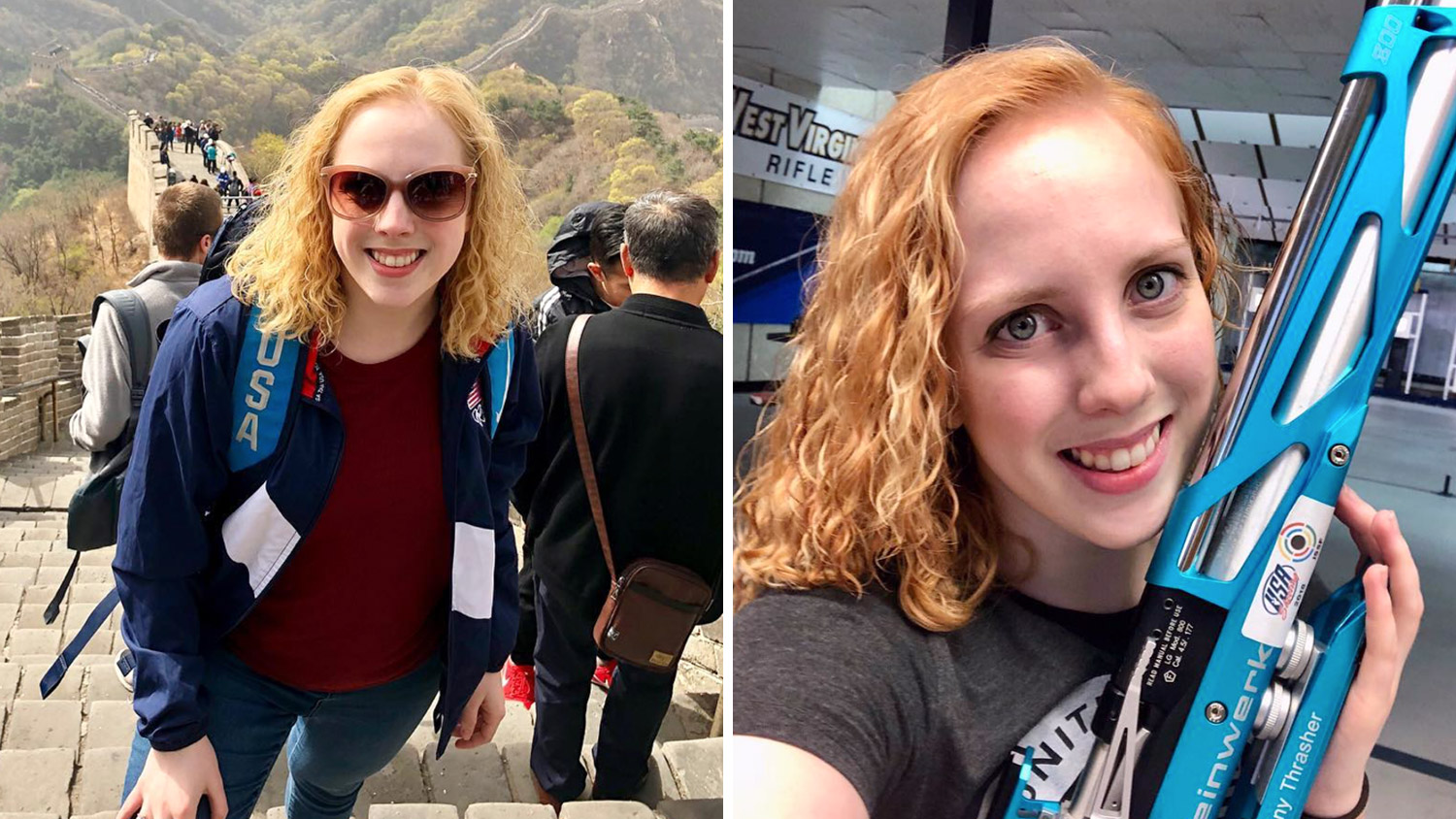 Olympic gold medalist Ginny Thrasher's Instagram doesn't seem all that different from your best friends. Of course, your best friend probably doesn't post pics of herself posing on the Great Wall of China, speaking at her own college graduation or reviewing products like the SCATT shooter training system. It's that mix of the glamorous and mundane that, at least on Instagram, makes Thrasher seem all the more approachable, even as she puts her life on full blast for all to see.
Follow @ginnythrasher
---
usamu1956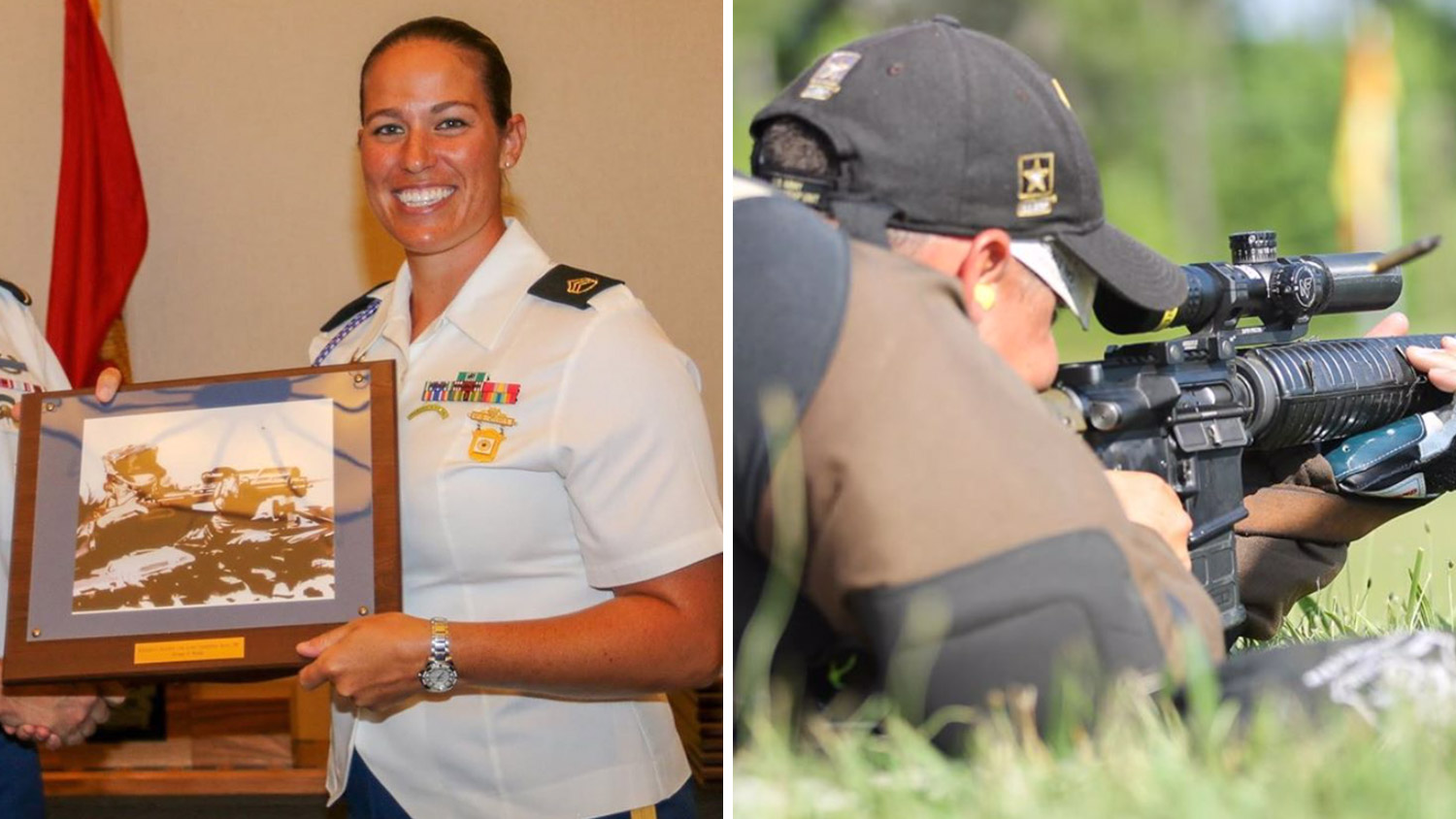 The U.S. Army Marksmanship Unit has wholeheartedly embraced social media. Its Facebook account has long been a must-follow, thanks to a weekly handloading series. And the AMU Instagram account chronicles the group as they journey to various destinations to compete in matches around the world. There's also plenty of videos with tips and tactics for multiple shooting disciplines, including NRA favorites precision pistol, smallbore rifle and high power rifle. The occasional #tbt posts to AMU shooters from the past are the icing on the cake.
Follow @usamu1956
---
sarahbeard10x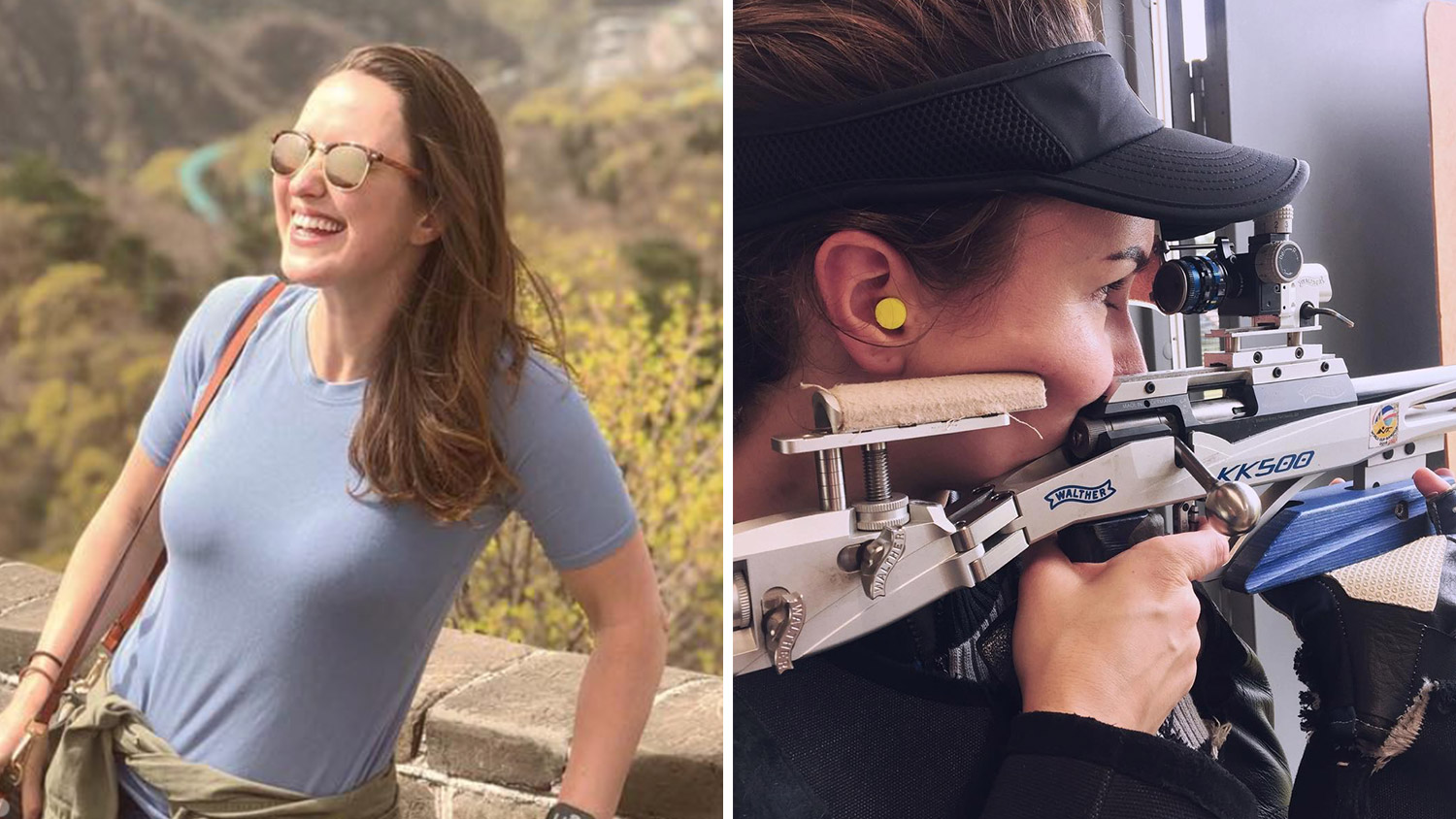 Judging from Sarah Beard's Instagram, the life of an international rifle competitor is never boring. From climbing Colorado's fourteeners to photos of Beard getting up close with a giraffe, @sarahbeard10x brings you into the Army shooter's world. Her biggest pursuit, heavily chronicled in her feed, is becoming a better competitor. It all makes for an engaging portrait of a competitive shooter at work.
Follow @sarahbeard10x
---
daniel.horner3gun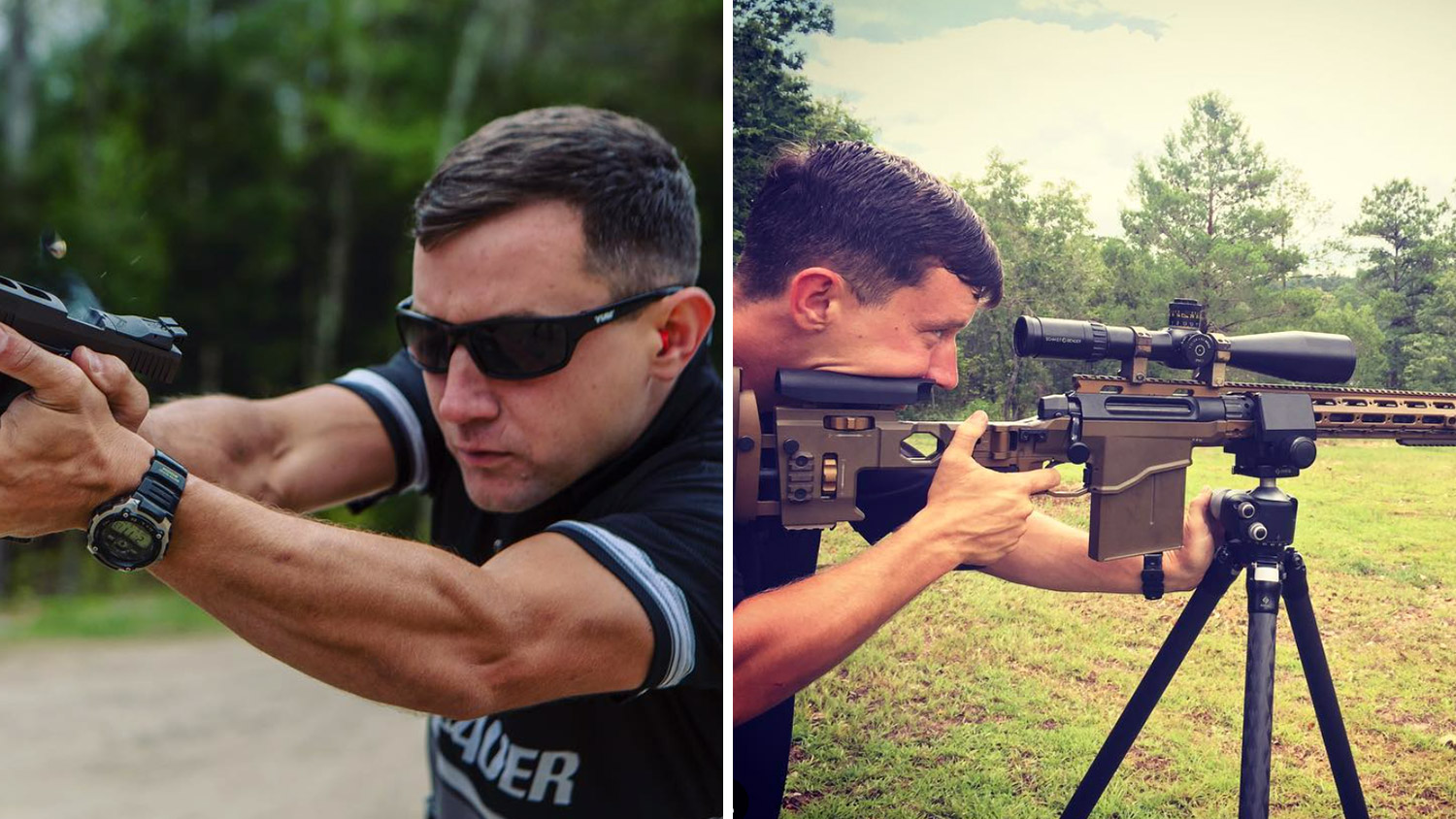 Daniel Horner has won pretty much every 3-gun match he has shot, and you can find pics of these and much more throughout his feed. Following @daniel.horner3gun is also a good way to keep tabs on the always moving pro shooter/photographer/budding entrepreneur, whether he's breaking world records with Team SIG, sharing wingshooting accomplishments or posting video snippets to help publicize his new online firearms training website, OnVirtus.com.
Follow @daniel.horner3gun
---
9_dolls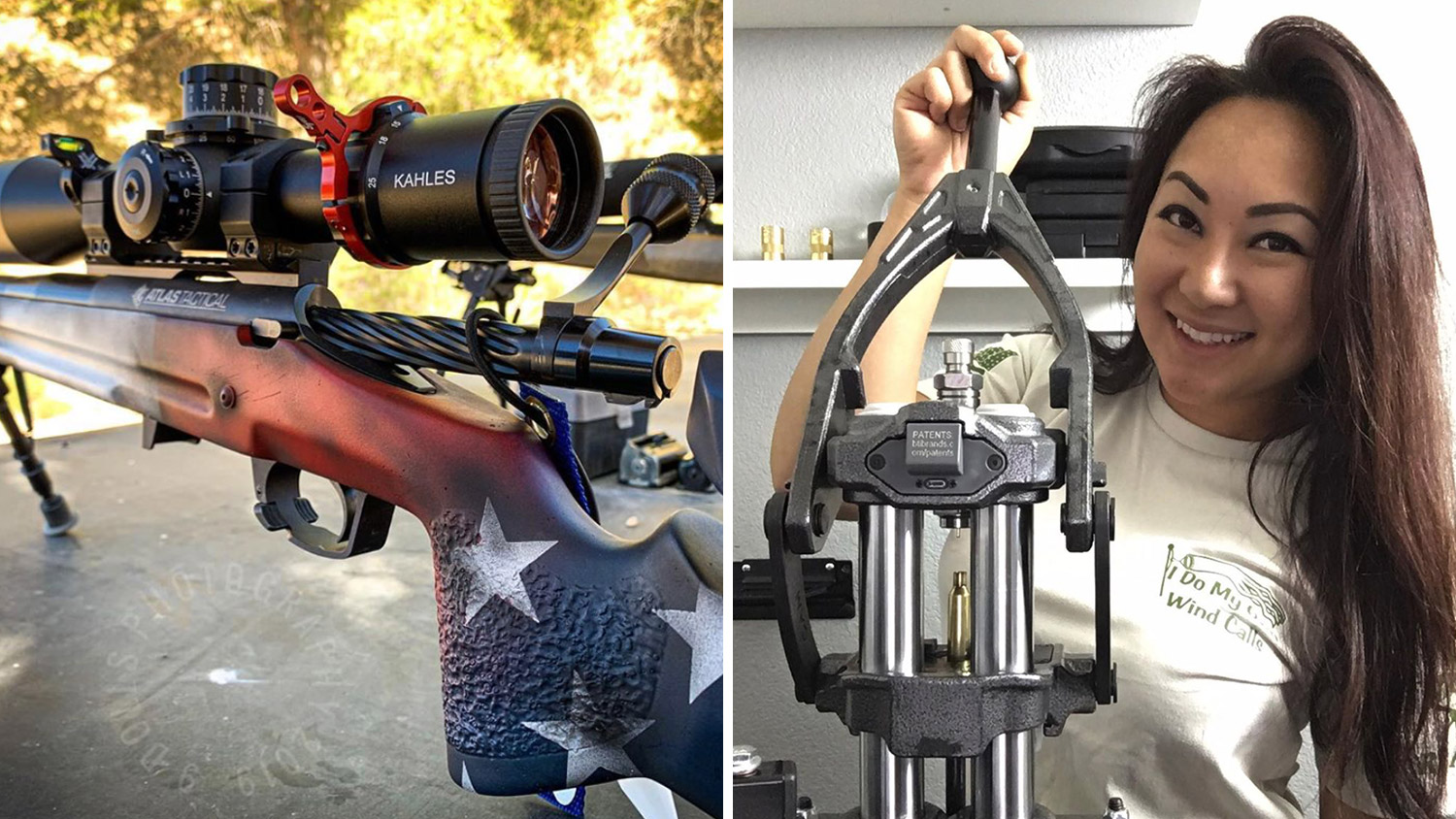 Rei Hoang is having a blast as a precision rifle shooter, and on Instagram she gives people a real glimpse into her life. The feed features a combo of pictures and videos, and both are definitely worth clicking through: Who doesn't want to watch her tell us why beginning PRS shooters should start with a .308 Win. before taking on the beefier .338 Lapua cartridge, or photos of taking her friends fishing for the first time? The best part is her account is basically an effortlessly curated list of what's she likes for PRS. It's never dull.
Follow @9_dolls
---
Bonus: tsa (Transportation Security Administration)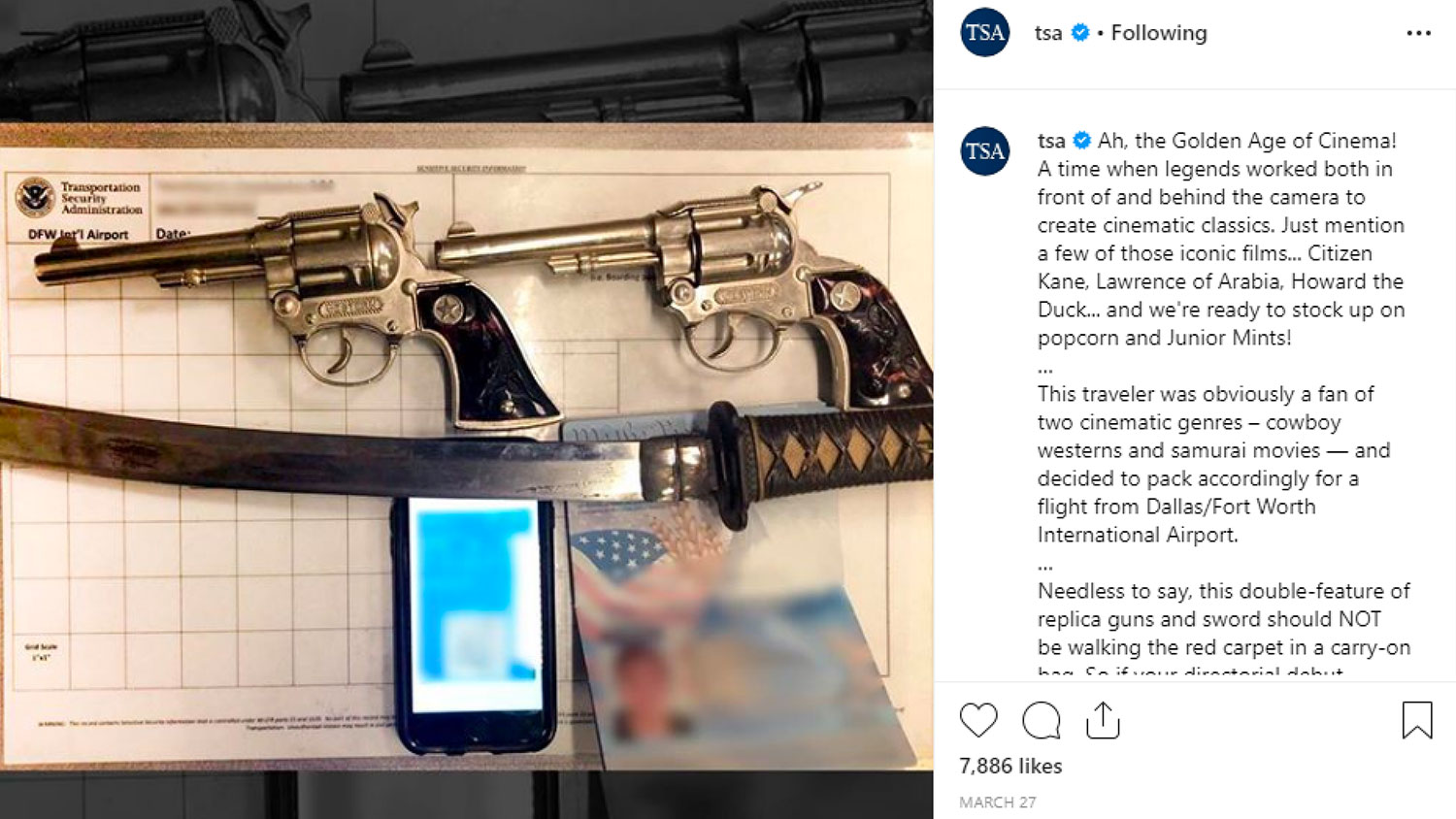 This one isn't exactly shooting related, but anyone that often takes to the skies in the USA should follow the Transportation Security Administration's account. Most of the feed is devoted to photos of the items the TSA has confiscated from luggage at various airports, and the items go beyond even the wildest of imagination. There are vintage revolvers, loaded handguns, live sea creatures and even a few swords. And that's just the stuff the TSA actually manages to catch. It's fascinating, informative and terrifying—all at the same time.
---
See more: 5 Of The Best Shooting Sports Instagram Accounts To Follow