Are you looking for some great Instagram accounts for motivation? Now that video has taken hold of the Instagram world, you can truly feel like you are learning from the pros when glancing at the right Instagram account.
These five Instagram accounts stand out, with not only the video snippets with gear reviews and shooting tips, but also competitive shooting in general on display at its finest.
Whether you are planning for your next match or simply need some excitement, these five Instagram shooting accounts won't disappoint.
---
Julie Golob
With 33.9k+ followers and growing, Smith & Wesson Team Captain and NRA Board Member Julie Golob (
juliegolob
) has one of the largest total number of followers for any shooter in the history of Instagram. Are you
surprised
?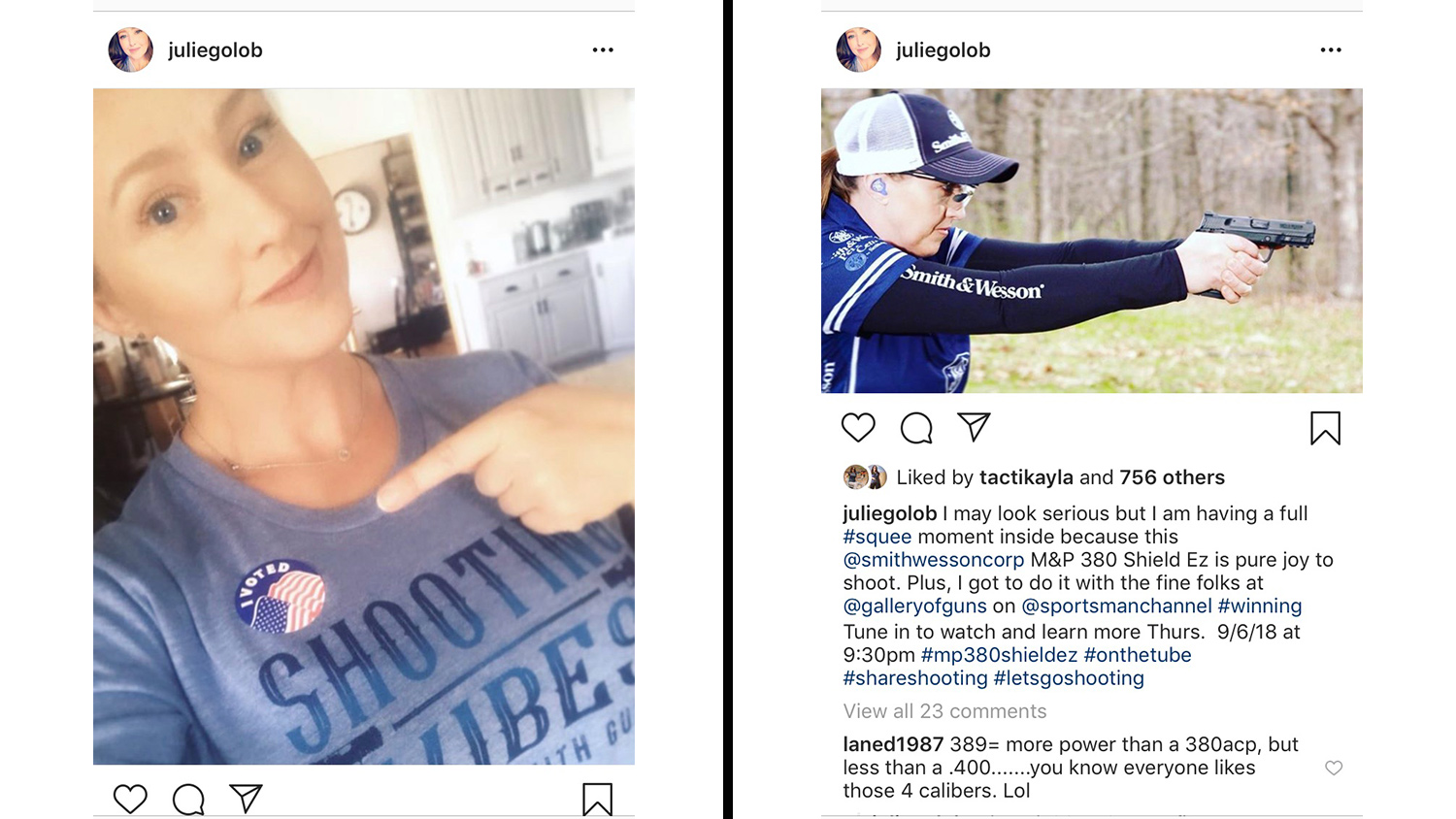 Golob
is based in the Midwest, but takes pictures at matches everywhere in the world. Many action shooting Instagram accounts have their fair share of selfies, and you will find many on Golob's account, several taken with her fans while on the road.
You will also find informative and humorous posts (including many videos) on topics as diverse as gun politics, coffee, shooting, hunting and the science of eating well.
Maybe that's why she has so many followers.
Golob has an uncanny ability to capture the "big moments" and the "little moments" at the same time in her photos. But don't take our word for it, check out her page for yourself.
---
Josh Froelich
Mixed martial arts fighter turned champion action shooter Josh Froelich's (
josh_froelich
) Instagram account doesn't have a high follower count
—
yet. After his big 2018 3GN Nationals Unlimited division
victory
in October, we can certainly expect the number of people following his Instagram account to increase dramatically.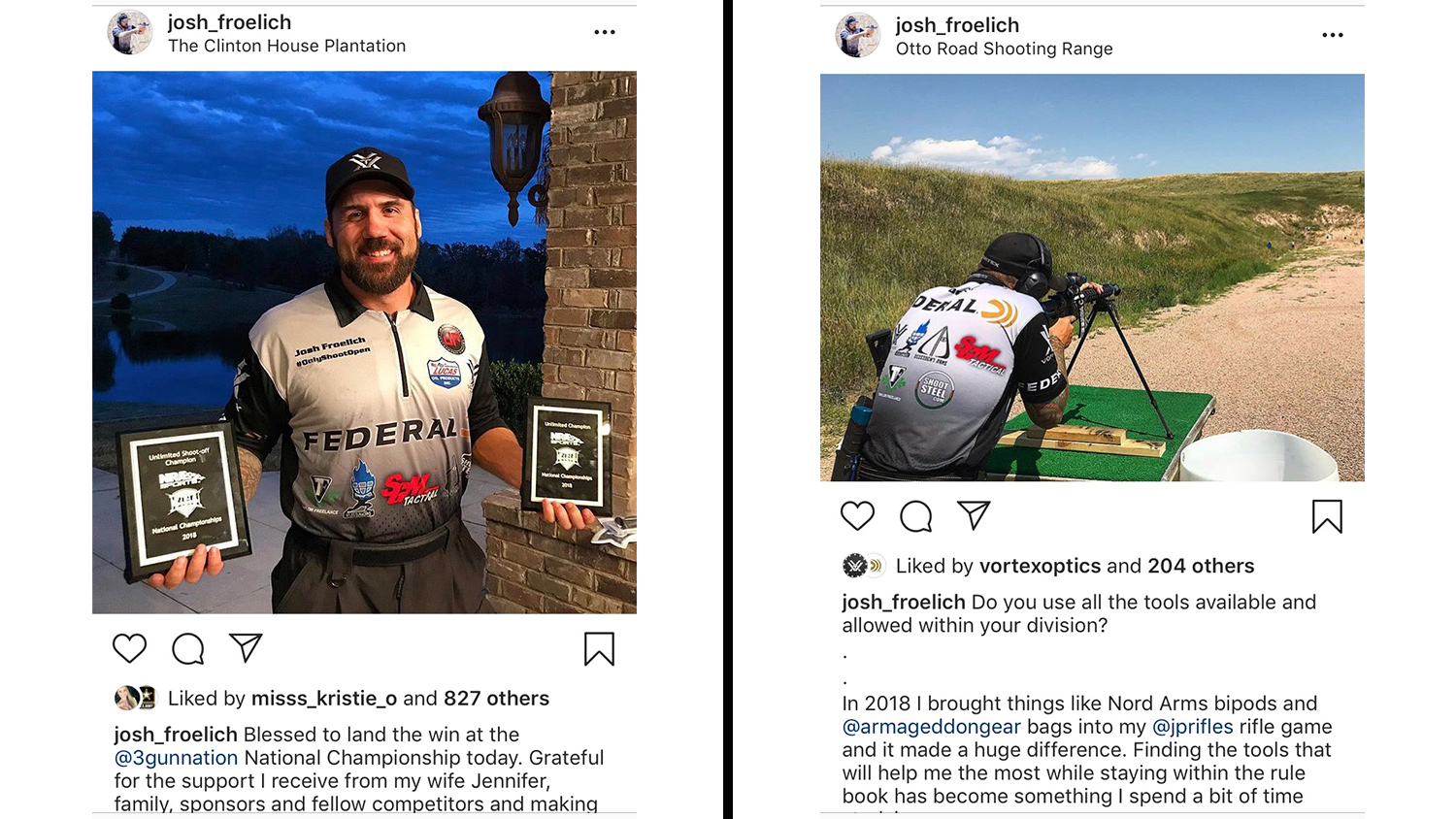 Froelich is an experienced instructor, which becomes crystal clear when watching the informative videos he often posts. Many are presented as questions to his audience, often highlighting critical competitive shooting skills. A typical Josh Froelich Instagram post will ask if your training is match-specific, or who challenges you in your training.
You can easily identify Josh Froelich content on Instagram, or any social media platform for that matter, by the following hashtag which has become his signature:
#OnlyShootOpen
---
Phillip Velayo
Regular readers of 
SSUSA
are familiar with the name Phillip Velayo (
velayo_0317
). The lead instructor at shooting institution Gunwerks,
Mr. Velayo
is a former U.S. Marine scout sniper and a talented precision rifle shooter. You can expect nothing less than excellence from his Instagram account.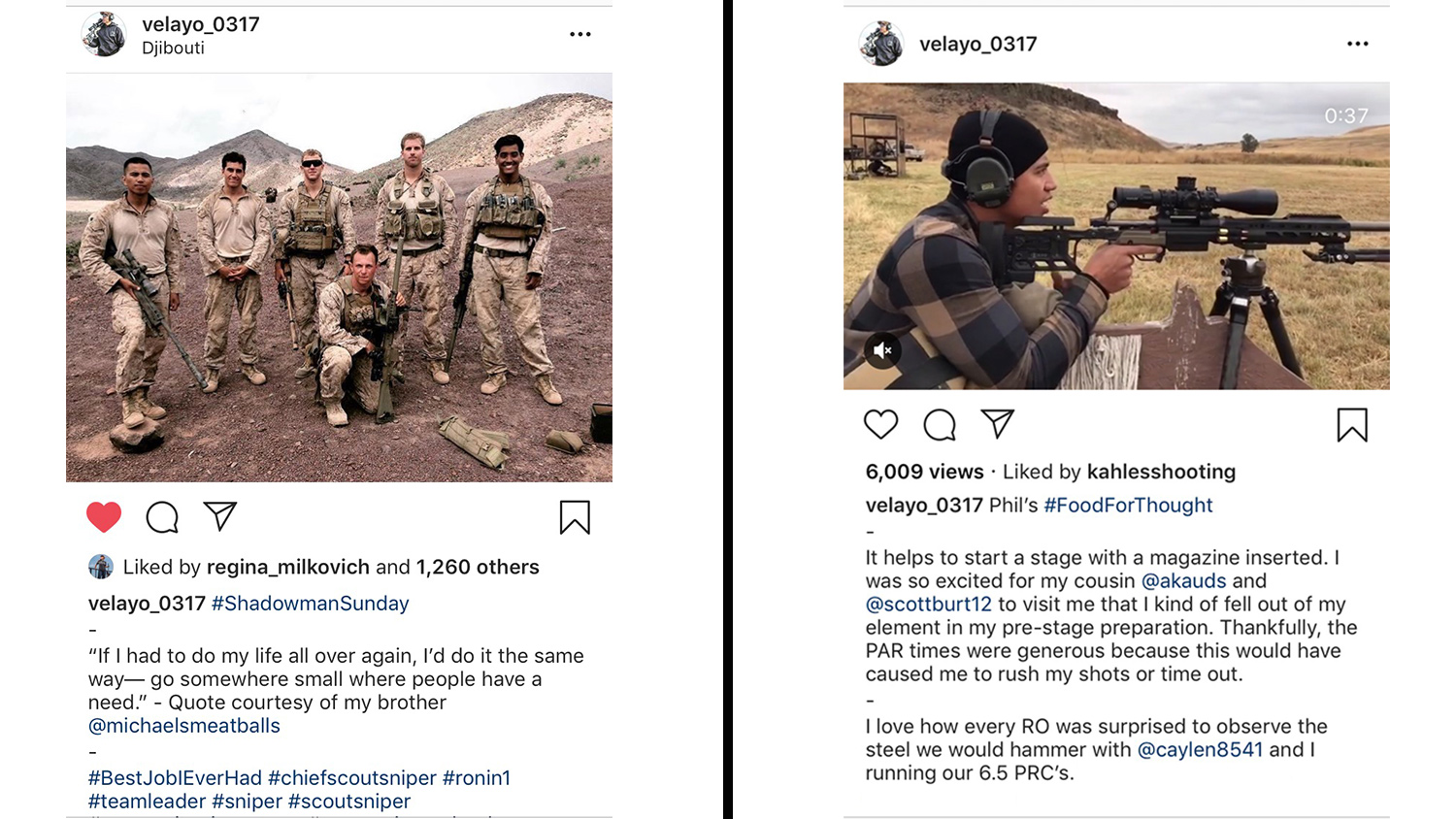 Velayo's specialty is breaking down complex subjects, such as the nuances of shooting a rifle long range in the prone position, into easy-to-digest videos that will help even the most stubborn precision shooters.
As a precision rifle shooter, Velayo brings a plethora of knowledge to the Instagram platform. The biggest takeaway we got after perusing his Instagram account are that being consistent and methodical will bring excellent results in precision shooting.
---
Lena Miculek
The latest generation of the reigning First Family of action shooting, Lena Miculek (
lena_miculek
) needs little introduction. A skilled action shooting phenom, Miculek is all over Instagram.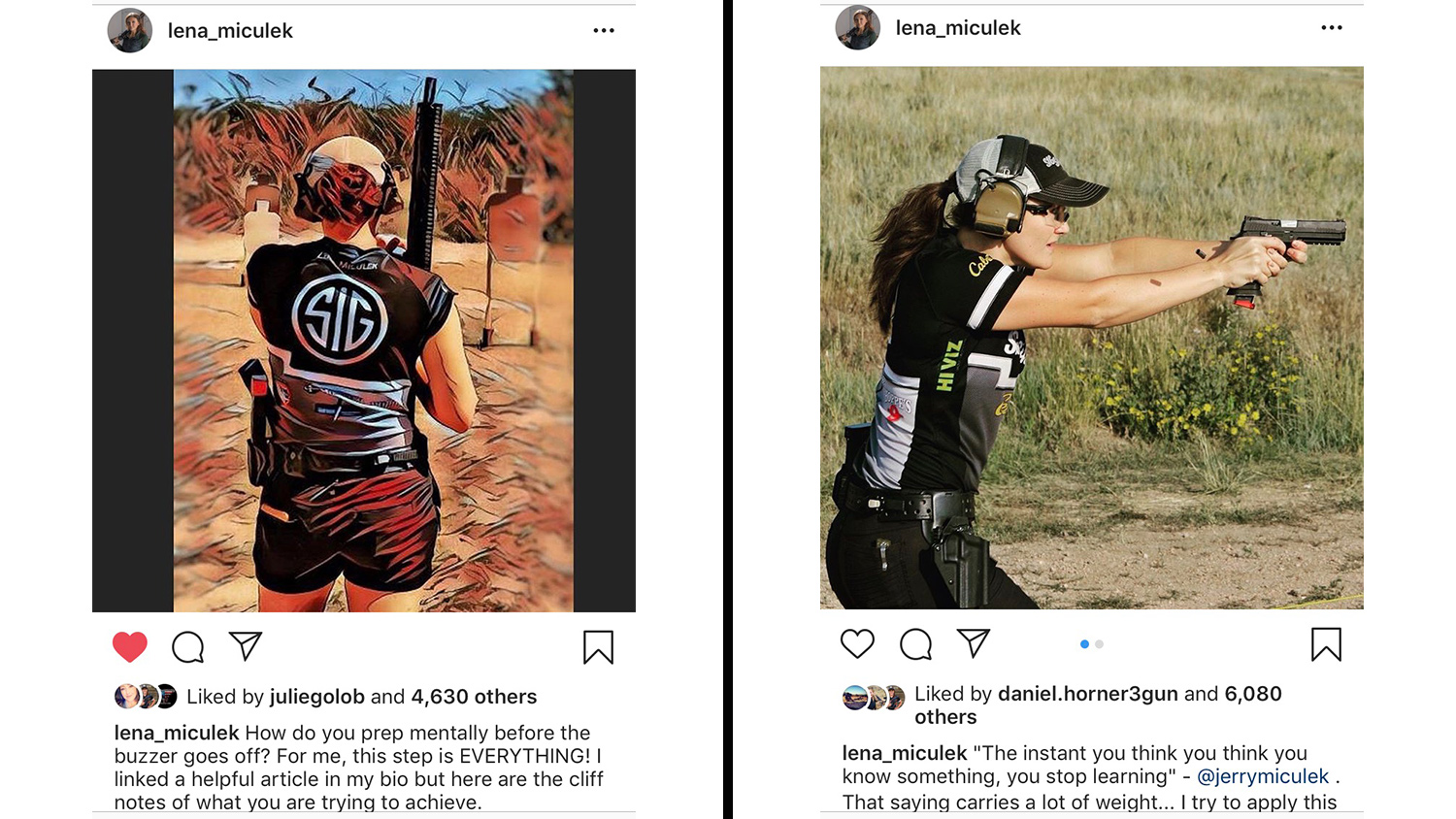 A master of five different shooting disciplines (and growing), she has eight world titles under her belt. Miculek is also a 4-time winner of the NRA World Shooting Championship Women's title, the latest this past 
September
 at Peacemaker National Training Center in West Virginia.
Her Instagram account is extremely entertaining, turning even the most mundane of subjects
—
like 3-Gun shotgun reloading
—
into exciting and informative video content.
One of our favorite tips featured on Lena Miculek's Instagram account is her quick range hack for loading rifle mags. Prepare to be amazed when you watch it, followed by a "Why didn't I think of that?" moment.
With 112k+ followers, Miculek has one of the largest followings out of any competitive shooter on the platform.
---
USA Shooting
The National Governing Body for Olympic competitive shooting in the United States, USA Shooting's Instagram account (
usashooting
) can be just what you're looking for when seeking inspiration.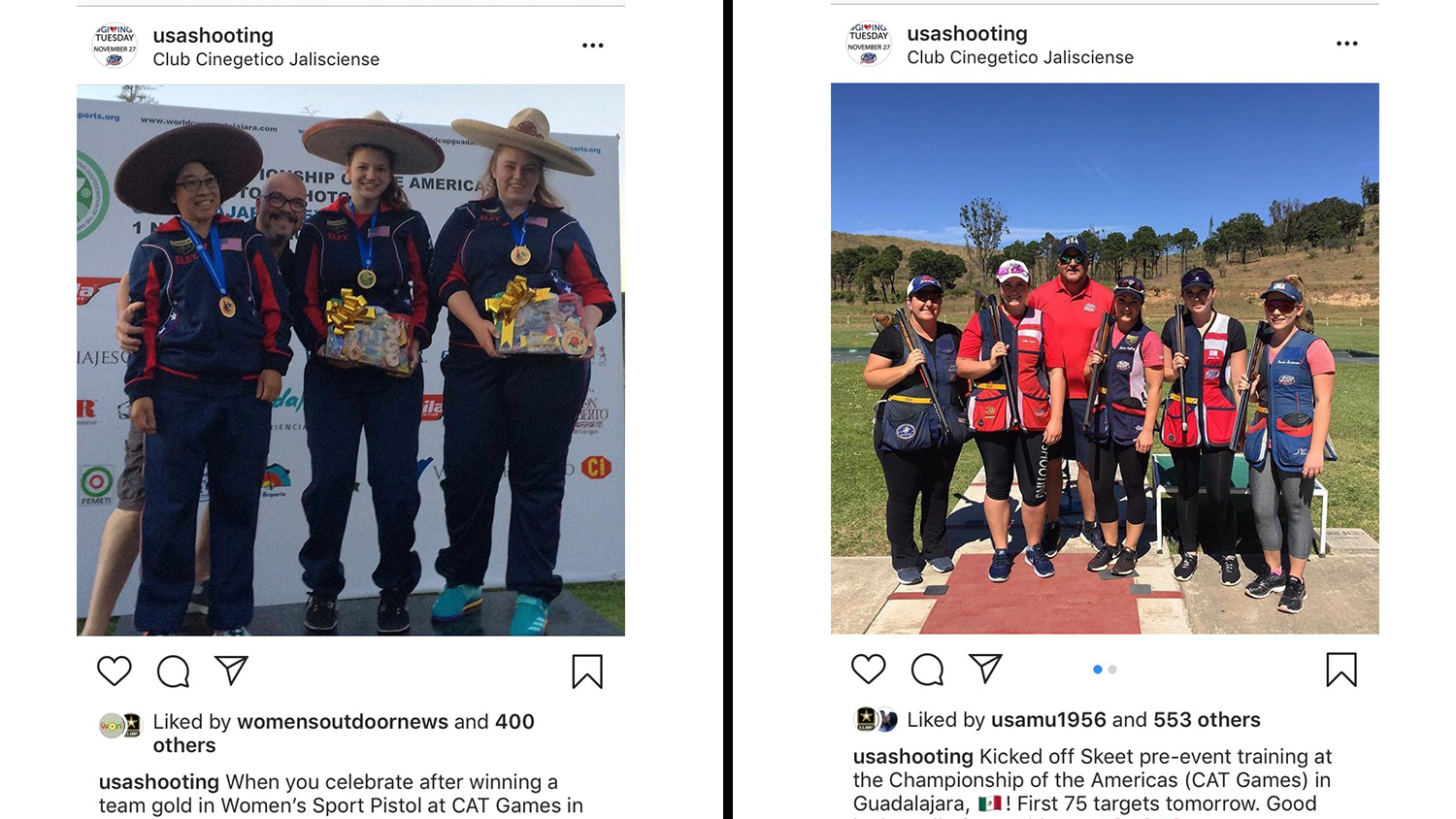 Even better, there's match information, results and statistics for both the Olympic and Paralympic U.S. shooting teams. The number of competitions that USA Shooting is involved in each year is staggering
—
following their Instagram account is the ideal way to keep up with the team.
---
Time for #LetsGoShooting Yet?
If you didn't feel like going to a
local match
to size up your skills with other shooters, you surely do now.
When you do finally head to your next match, don't forget to upload your own pictures to your Instagram account for others to get the competitive shooting bug too.
You don't need to have expensive equipment to join in on the fun either. While you can invest in a DSLR camera and get some amazing results, the latest iPhone or Android smartphones have great cameras that can easily capture the best competitive shooting moments.
Summary on the Best Instagram Shooting Sports Accounts
While there are many competitive shooting Instagram accounts, the five we presented here dazzle the eye and present information that will help you in competition.
Whether you like to shoot on your own, with a friend, or your family, these Instagram accounts will help you plan your next match, as well as apply the tips you've learned in competition.
If you didn't follow these competitive shooting accounts before, do so now and learn from the best!
---
Here's six of the best Instagram photos from the 2018 NRA Bianchi Cup.