The 2016 NRA Silhouette Air Rifle National Championship was held over a long weekend in March at the Bayou Air Gun Club in Baton Rouge, LA. This was the fourth straight year this match has been held. Relays were held one day each in the three categories of silhouette air rifle: Sporter Rifle (a spring-air type), Open Rifle (practically any configuration), and Target Rifle (a stock 10-meter gun). The targets are metal silhouettes of chickens, pigs, turkeys, and rams at 20, 30, 37, and 45 yards. They are 1/10th the scale and at roughly 1/10th the distance as full-size high power rifle silhouette targets. The thrill is the same—the instant gratification you get when you knock over a target!

There were 30 competitors including women and juniors at the match. This, plus all their spouses, parents, and friends made quite a nice gathering among the old oak trees. The championship was shot within sight of the winding bayou which gives the sponsoring Bayou Air Gun Club its name.

The air gun range had a covered firing line with 12 shooting positions, and targets that are reset from the firing line by pulling a cord. This meant much less resetting time than with free-standing targets. This enabled us to have two 60-shot matches each day, plus a good amount of sighting-in and practice time before each match.

Best of all, we had a nice lunch courtesy of Cajun chef Jerry Tureau's chicken and andouille sausage gumbo over rice. It was, "The best gumbo I ever had," according to the NRA Competitive Shooting Division's Silhouette Coordinator Barry Ranney, who shot his first silhouette air rifle match with us. He and everyone else here look forward to shooting next year's NRA Silhouette Air Rifle National Championship.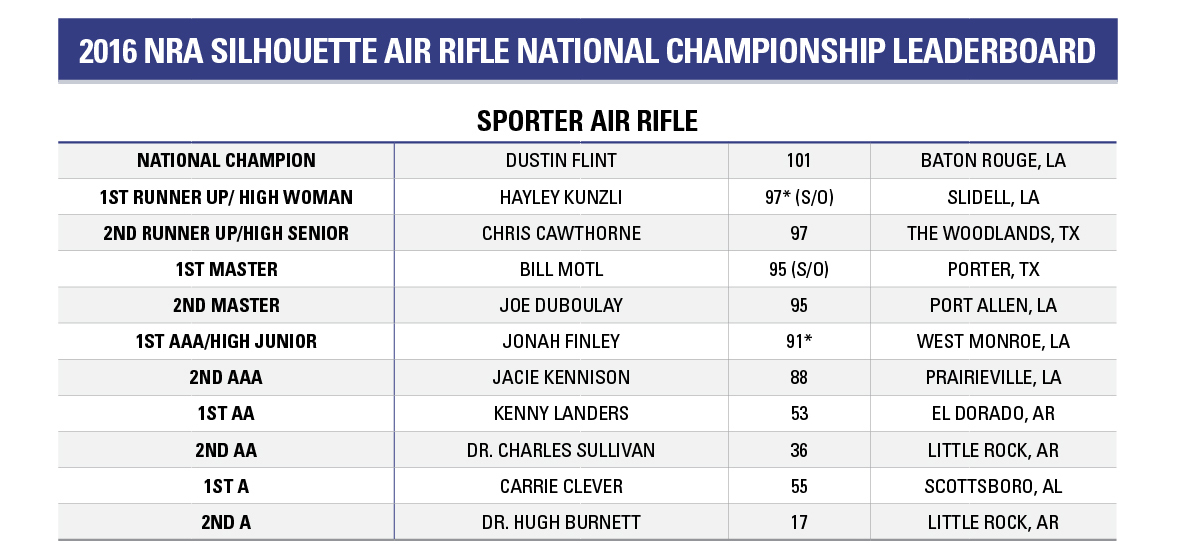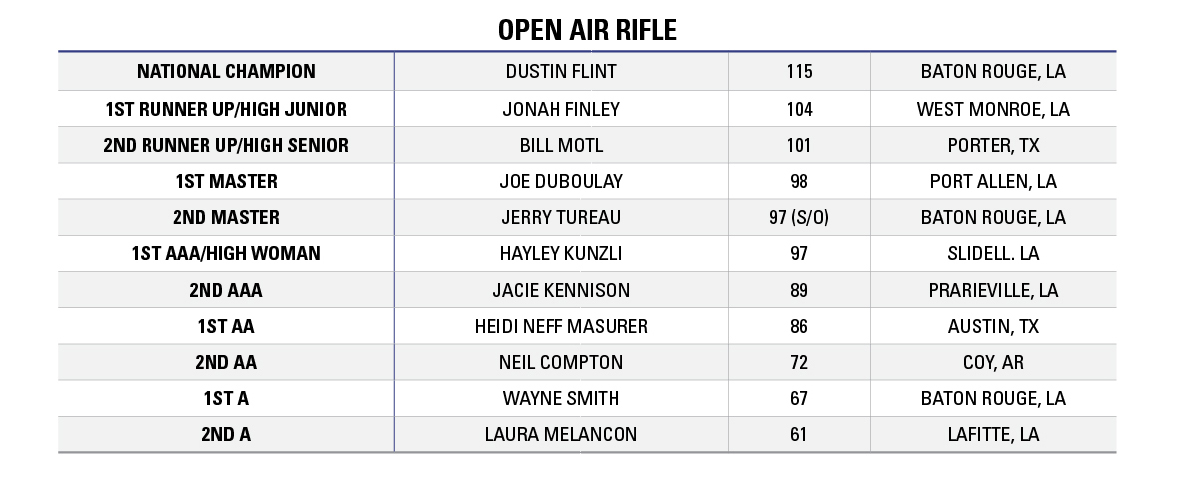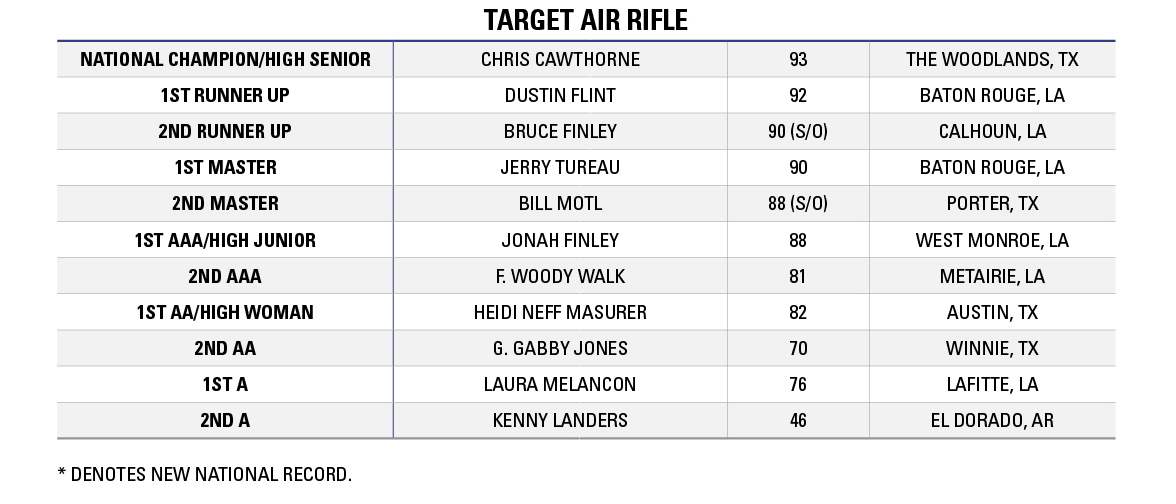 Learn more about NRA Silhouette competition at this link: competitions.nra.org/how-to-get-started/silhouette-competition.aspx.