by
posted on September 18, 2017
Support NRA Shooting Sports USA
DONATE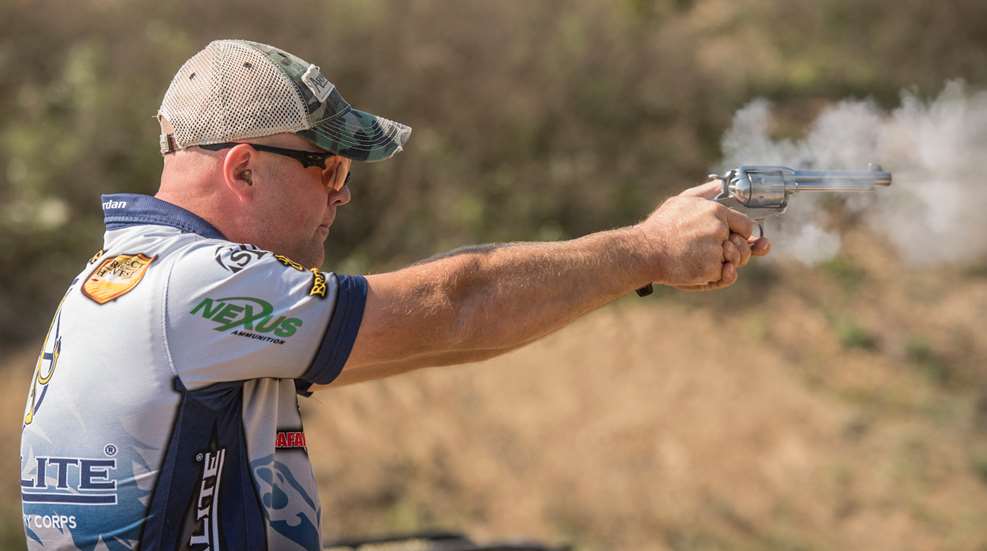 After building a commanding lead going into the final day, at the close of shooting Saturday at the Peacemaker National Training Center in Glengary, WV, Greg Jordan had secured victory—becoming the fourth NRA World Shooting Champion. Jordan joins an elite club that includes previous winners Daniel Horner, Bruce Piatt and Doug Koenig. His raw score of 978.6265 was 49 points ahead of runner-up Nick Atkinson. Jordan finished with 81.55 percent of the points available to all shooters. For his victory, Jordan received a check from the NRA for $25,000.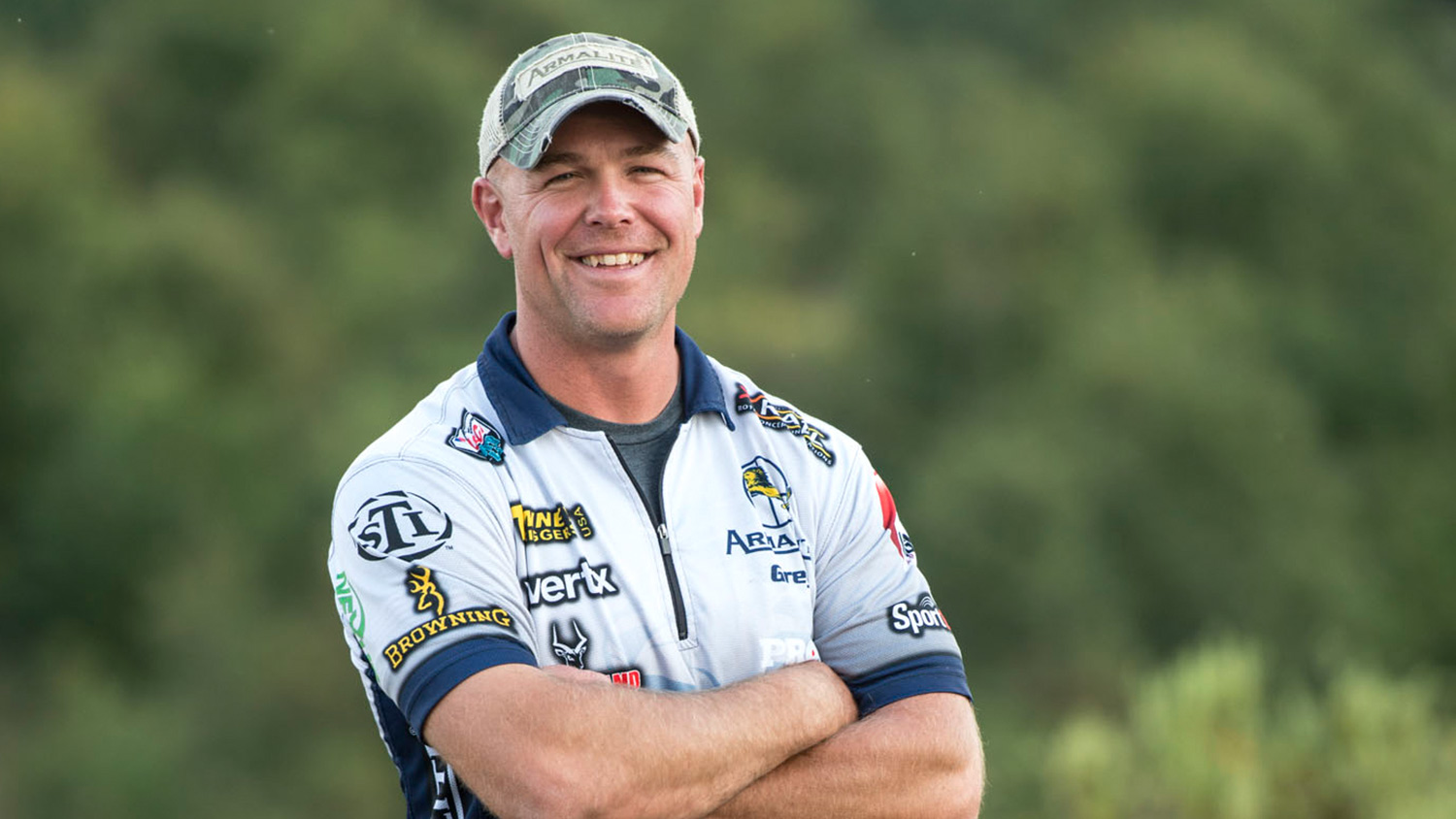 Jordan said, "The NRA does an outstanding job running this complex match. I've been coming to the World Shooting Championship since the first match in 2014, and it keeps getting better and better. I will definitely be back next year."

The USPSA stage and the Precision Rifle Series (PRS) stage were Jordan's two best stages. For USPSA, Jordan had a 17.62-second time, and his PRS score was 63.12. Both scores were the best out of all the shooters that competed on each stage.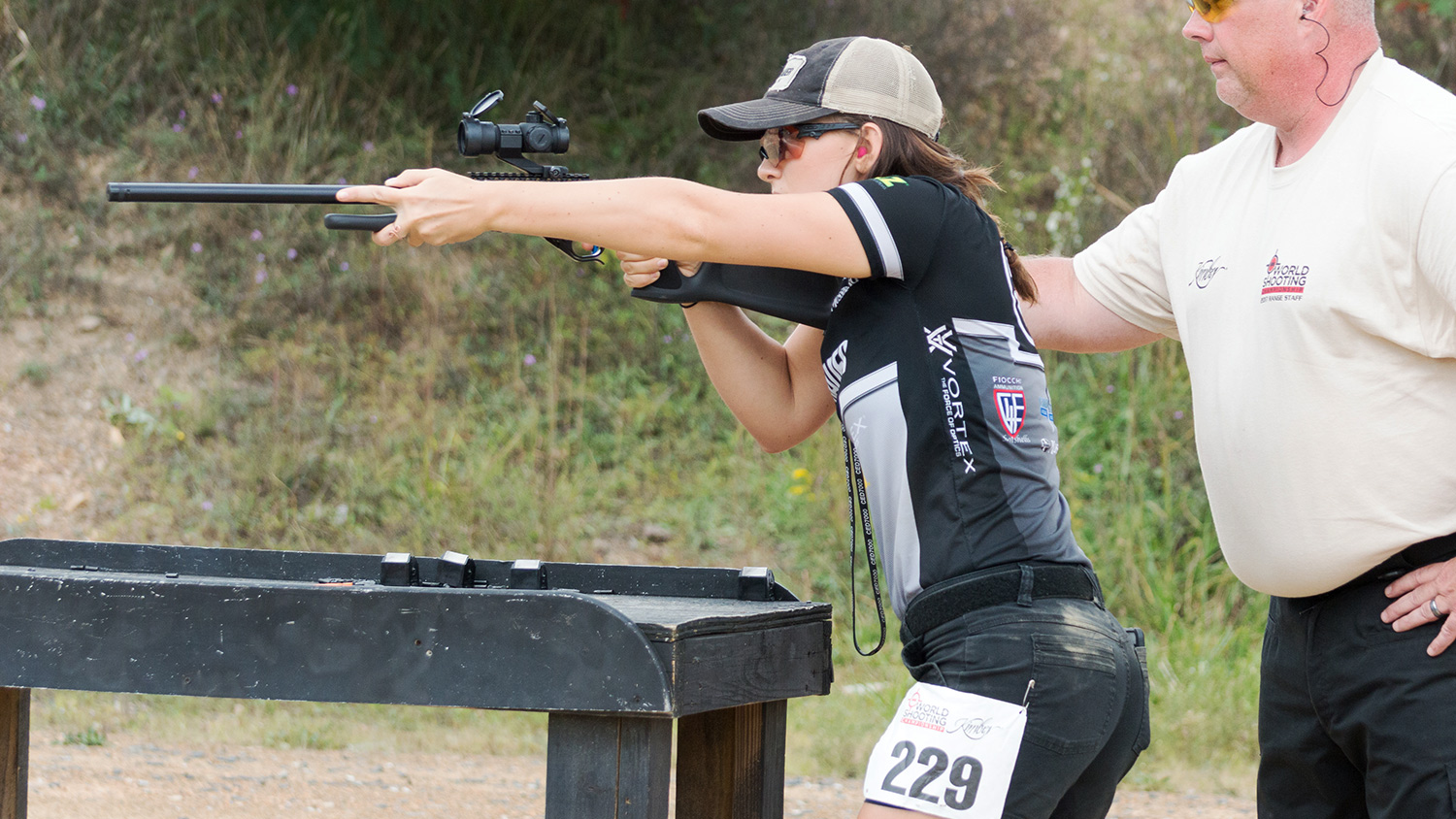 Repeating her 2016 performance, Lena Miculek won High Lady with a raw score of 768.1818—64.02 percent of points available. Her best stage was the .22 Rimfire Challenge with a final score of 9.41.

The winning amateur was John Chambers of Great Britain, earning 69.31 percent of all points available. Chambers' best stage was PRS, his final score of 76.69 was the third best of both amateurs and pros.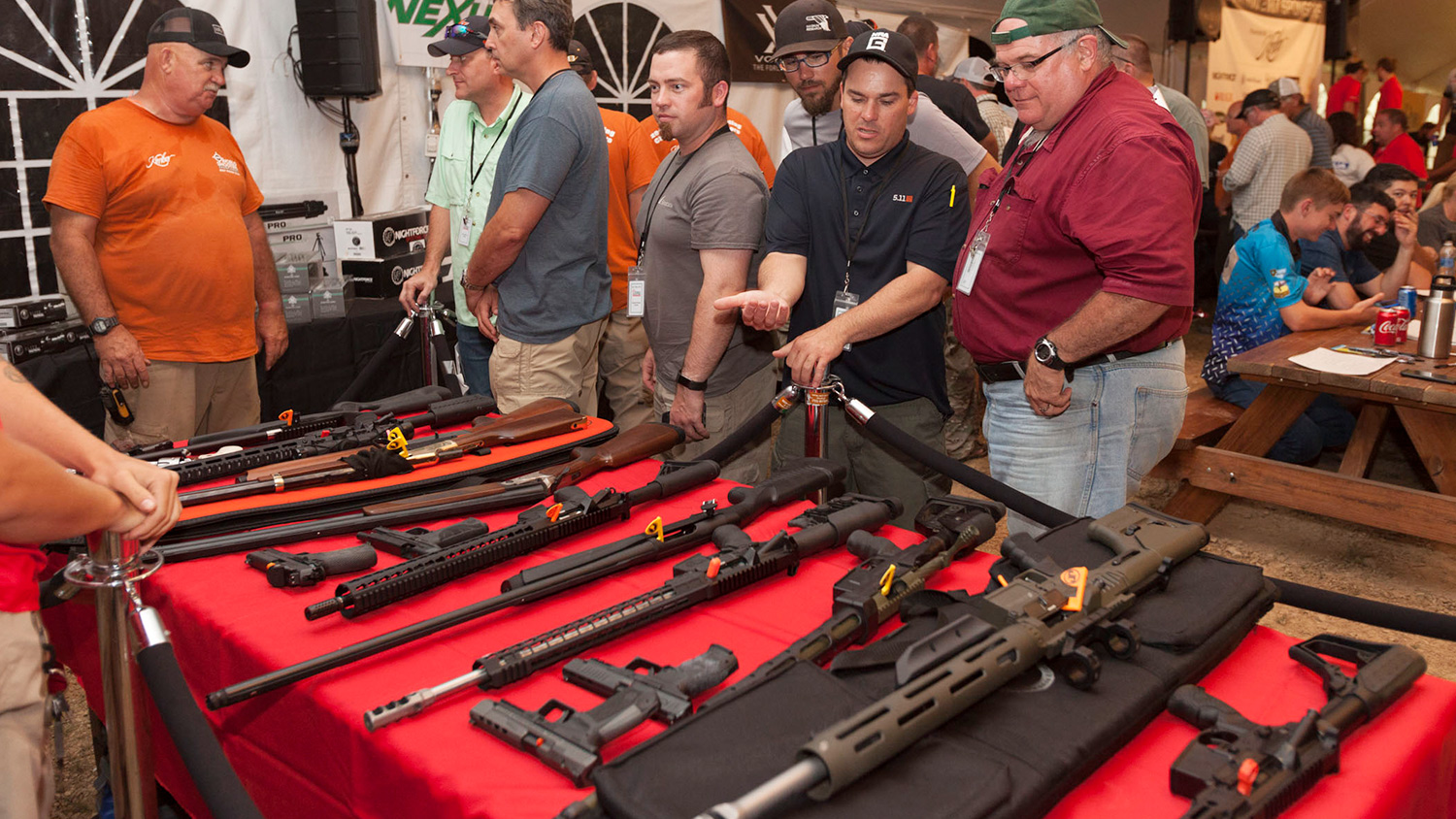 The Amateur and Pro prize tables were stocked with merchandise from generous corporate sponsors like Kimber, Nightforce, JP Enterprises, Armalite, Surgeon Rifles, Strategic Armory Corps, Daniel Defense, Otis, Smith & Wesson, Walther, Leupold, Timney Triggers, Bushnell, Weaver, Mossberg, Rio Ammunition, Ruger, Aguila, and SIG Sauer—just to name a few. You can view the full list of NRA WSC sponsors at this link: wsc.nra.org/sponsors.

Some notable statistics: this year there were 283 shooters at the match, with 232 amateurs and 51 pro shooters. Shooters traveled from far and wide to participate—Australia, Great Britain and South Africa all had competitors in attendance.

Ian Hunt of the Blacktown Pistol Club in Sydney, Australia, saw an advertisement for the match and decided to travel to the U.S. to check it out, making a vacation out of it.

"I saw an email promoting the match and it was so unique, I had to come check it out. I wasn't disappointed—this is one of the best matches I have ever competed in. I'll be back next year."

View the complete results of the match at this link, courtesy of Practiscore: practiscore.com/results/new/43368

*Note: A full match report from the 2017 NRA World Shooting Championship will be featured in a future issue of the digital magazine.