Georgia Conventional Smallbore Prone and F-Class State Championship
River Bend Gun Club
Dawsonville, Ga.
September 25
20 competitors
Submitted by David Rabin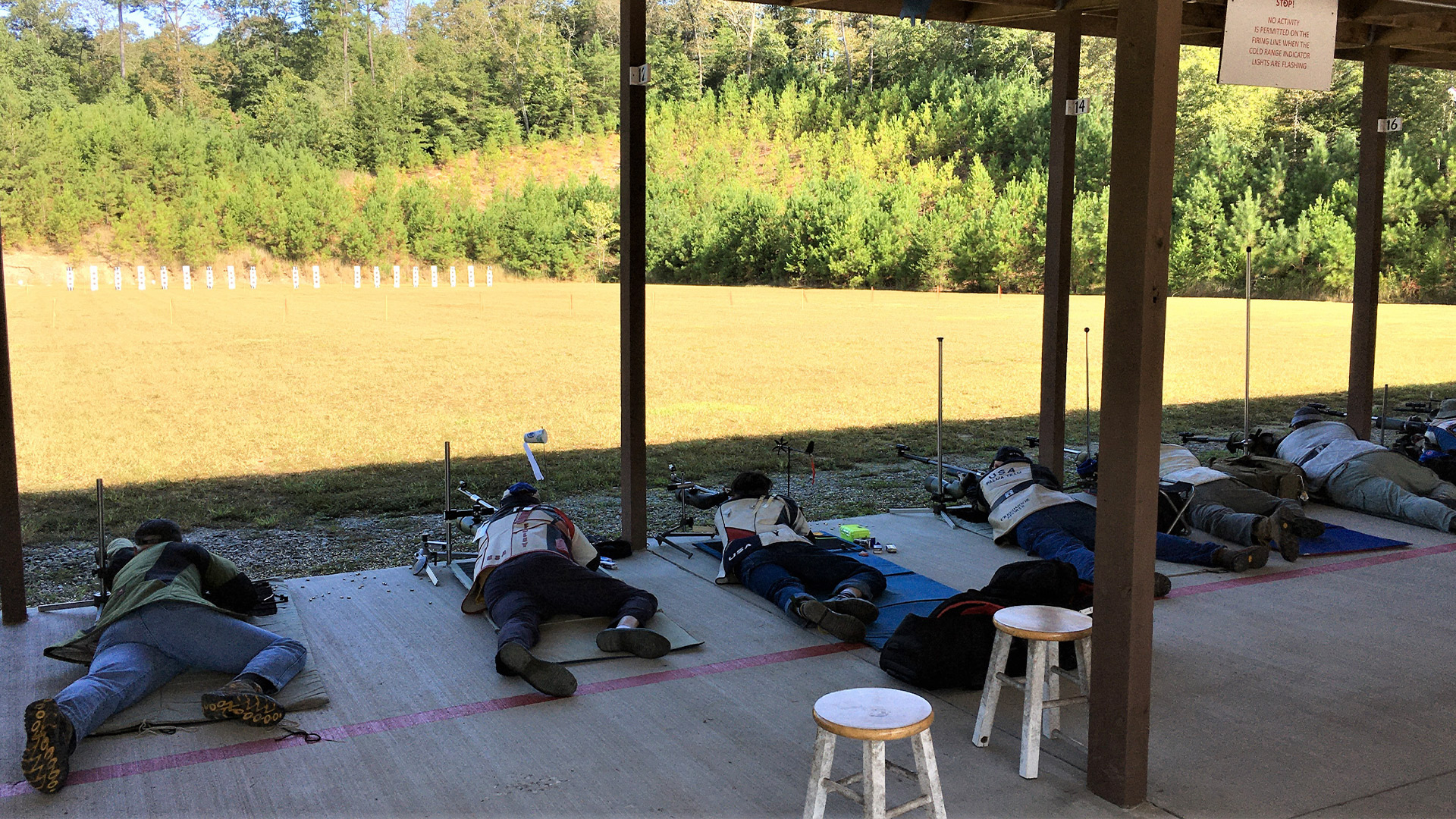 Twenty competitors from five states gathered under sunny skies, moderate temperatures, and tricky winds for the two-day 2021 Georgia State Smallbore Prone Championship. Eleven competitors were in F-Class and nine shot conventional prone. The match followed its customary format: 160 record shots each day, with the sling shooters shooting with metallic sights the first day and any sights the second day. The F-Class competitors, who shoot on the challenging international targets, used scopes both days.
The reigning national champion in F-Class Smallbore, Shane Collier, won his third consecutive Georgia State F-Class Championship with a staggering 3189-235X, dropping only eleven points out of 320 shots on the international targets. Most competitors would consider themselves fortunate to drop only eleven points in a 160-shot match. Richard Freeman placed second with 3176-228X, and River Bend's John McBrayer was third with 3172-216X. John Matthews finished fourth, tied with John on points but behind in the X-count, with 3172-201X.

River Bend's Larry Sollars won his fourth consecutive Georgia State Conventional Prone Championship, firing 1595-108X with iron sights and 1599-137X with scope, one point below perfection. His winning two-day aggregate was 3194-245X. River Bend's Steve Hardin was close behind with 3190-214X and Tennessean Mike Carter finished third with 3186-235X. Mike also shot two perfect 200-20X scores, once at 100 yards and again at 50 yards, for which he received two genuine $1 U.S. coins. Fellow Tennessean Ed Foley was right behind Mike with 3185-204X.
Many thanks to our volunteers who worked tirelessly to score targets and run the statistical office—Tommy Steadman, Dennis Lindenbaum and Fran Bailey.
Learn more about River Bend at rbgc.org.
---
Read more:
Results: 2021 NRA Rifle Silhouette National Championships