One of the largest shooting events in the world took place in Central Ohio during July and all the competitors were kids from elementary school through high school and college. The Scholastic Shooting Sports Foundation (SSSF) National Championships were held July 4-15 at the Cardinal Shooting Center in Marengo, Ohio.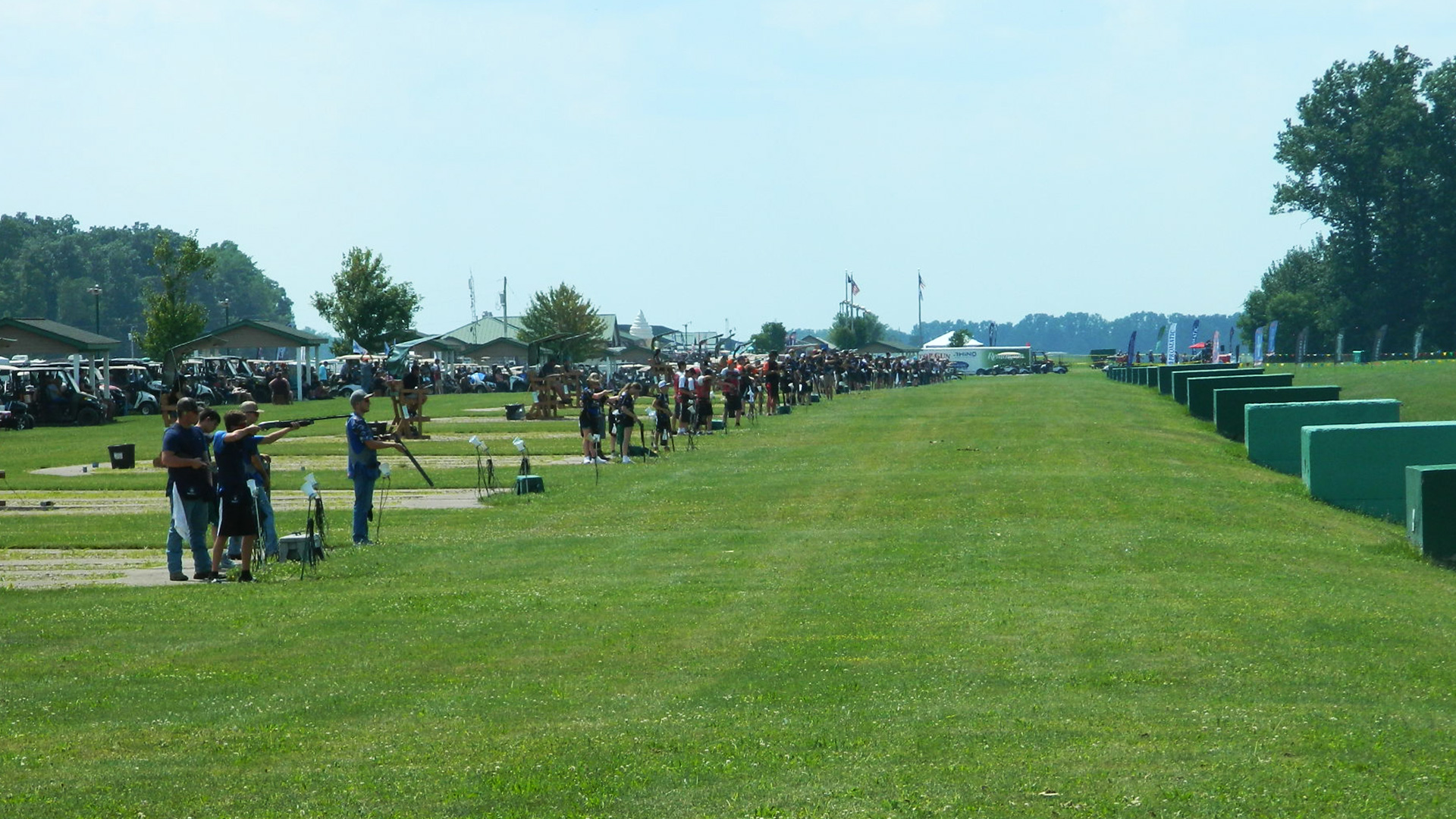 It really is an amazing sight to see thousands of young people carrying handguns, rifles and shotguns, as they compete for national honors in multiple shooting disciplines.
Tom Davis, SSSF communications manager, said that registration for the National Championships broke records again this year. "We've seen growth year over year in new athletes, coaches and teams joining the program," he said. "The team-based structure really gives youth an experience that helps shape who they are as they grow and introduces friendships that last a lifetime."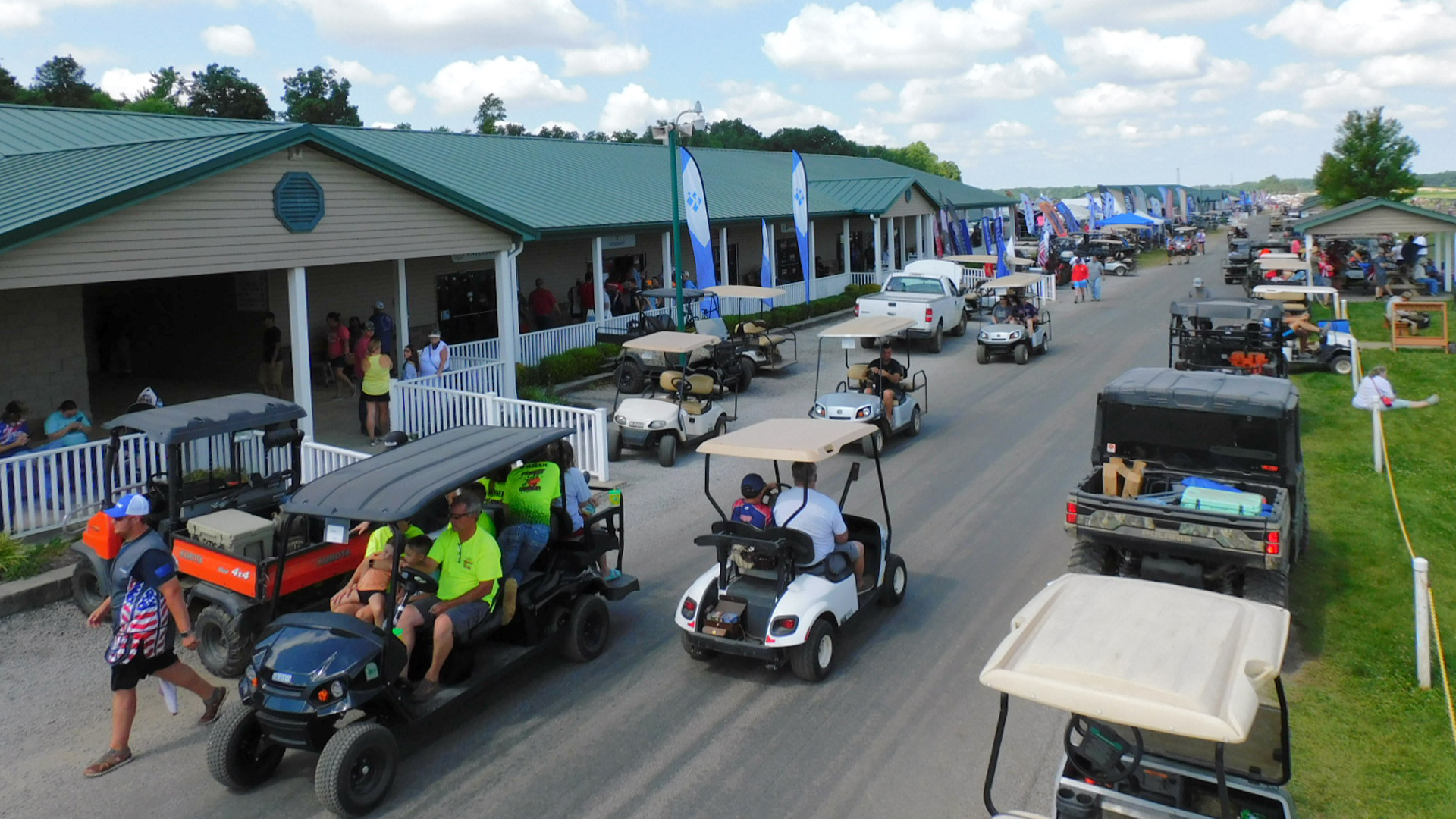 The Scholastic Shooting Sports Foundation manages two youth development programs, the Scholastic Clay Target Program (SCTP) and the Scholastic Action Shooting Program (SASP). Adult coaches and volunteers use shooting sports to teach and demonstrate sportsmanship, responsibility, honesty, teamwork and other important life skills.
SCTP provides kids from elementary through high school and college with the opportunity to participate in Trap, Skeet and Sporting Clays, as well as the Olympic disciplines of Bunker Trap, Trap Doubles and International Skeet. In addition, SCTP serves as a pipeline to USA Shooting and the Olympic Games.
As for the SASP, it provides student-athletes from elementary through college with an opportunity to compete in action shooting using .22 rifles, .22 handguns, pistol-caliber carbines and centerfire handguns. They can also compete in 10-meter air rifle, air pistol and sport pistol.
This year, more than 3,130 youth shooters registered for the SSSF Nationals. Of that number, 2,456 competed in SCTP and 674 competed in the SASP competitions. More than 382,000 rounds were safely fired, and more than two million clay targets were thrown at the 2023 SCTP Nationals.
The SSSF competitions are different from other sports in several ways. Men and women compete against each other and everyone on the team is afforded the opportunity to compete. These are team-based shooting sports—where there is no such thing as being benched—offering a truly level playing field to all.
"This is truly a sport with an equal playing field. To witness this, look no further than our National Championships. We host what is most likely the largest 'last competitor standing event' in the world, with more than 700 athletes lined up along the trap fields. Most years the athlete who wins is a woman," Davis said.
TEAM SPIRIT
Teams are affiliated with gun clubs, high schools, colleges and universities. They wear custom clothing and proudly fly flags with their team logos, along with state and American flags on their ATVs, golf carts and pop-up tents on the Cardinal Shooting Center grounds.
The opening ceremonies on Wednesday, July 12, were an opportunity for the shooters, coaches and families to celebrate team and state spirit. First was the parade of states, where the shooters gather in front of the grandstands on the trap field, proudly wearing their team apparel and waving their team and state flags. On the sidelines, their parents wear team apparel or T-shirts with sayings such as "Shooting Mom" or "My Kid Yells and Breaks Things."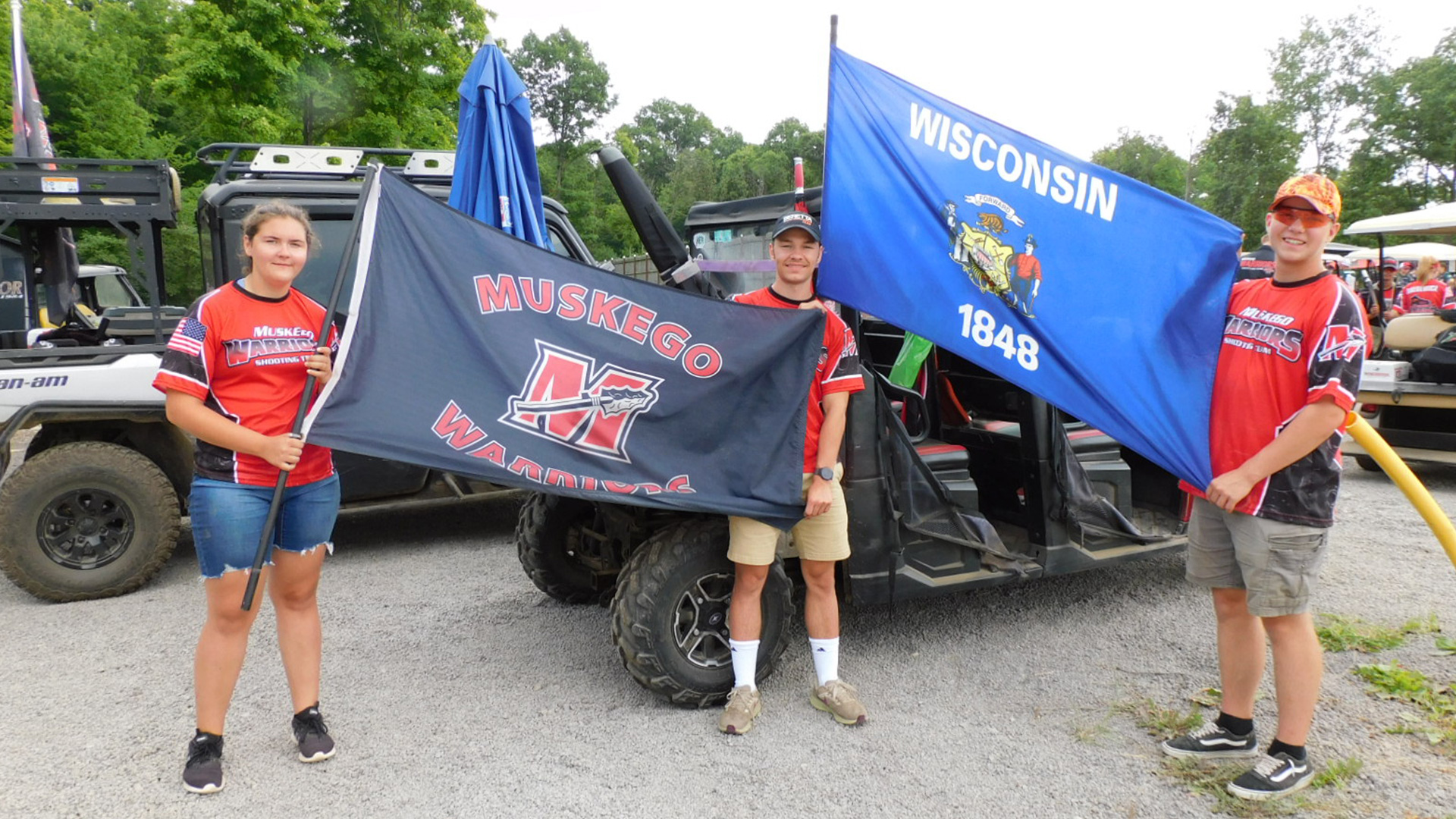 The vendor buildings at the Cardinal Center are open throughout the event, and more vendors set up tents and trailers where they show their products and offer services to shooters. Many of the major gun, ammunition, hearing, eyewear and apparel manufacturers use this opportunity to support youth shooters and to promote their products many potential buyers. Several manufacturers even bring gunsmiths to the event to service shooters' firearms.
To enable the younger shooters to learn more about collegiate shooting programs, and the availability of college scholarships for shooting sports, SCTP holds a College Day at the Nationals. Representatives from colleges across the country set up tables and provide information about their shooting programs to hundreds of shooters and their parents who attend. This year, 20 schools participated in College Day.
YOUNG WOMEN GETTING INVOLVED
The number of young women participating in both the Scholastic Clay Target Program and Scholastic Action Shooting Program has been growing. The young women who compete in the Nationals come to win, have fun and make friends.
Paige Gann, an SCTP shooter on the Northern Lights team from Anchorage, Alaska, said she really enjoyed her time at the Nationals. In fact, she placed third in the nation among the ladies in Bunker Trap's Senior division. Although she was also competing in many of the other shotgun events, she said she wanted to go back to the bunker trap field. "It's just so much fun."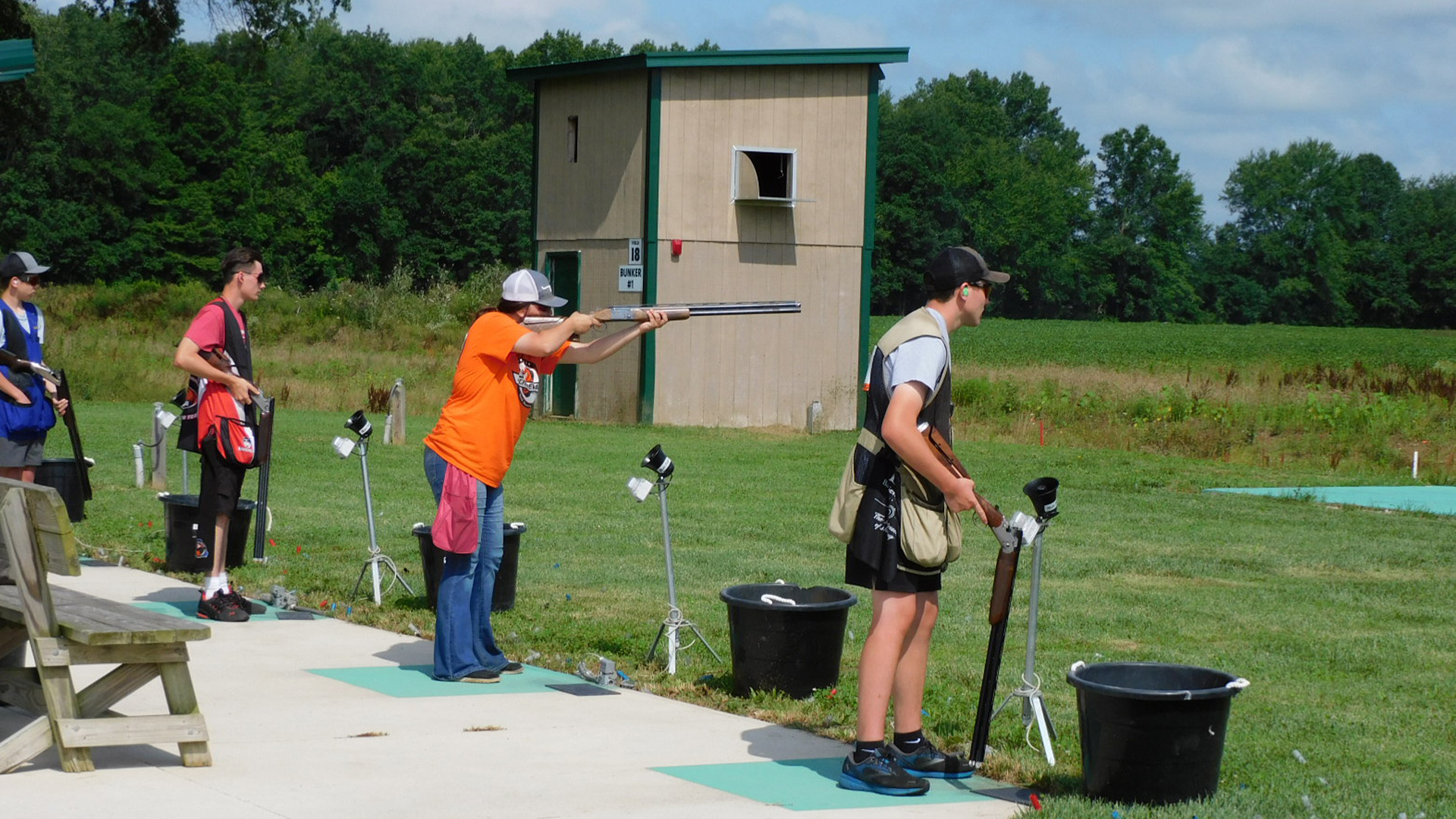 Olivia Shane, an SCTP shooter from Ohio, has found that competing in the shotgun sports is more exciting than other sports. "I enjoy that it's so different from traditional sports. Not many people—especially at my school—can say they traveled the country and shoot guns for fun," she said. "I've always liked clay shooting the most because there's so much diversity in it. And I've always just enjoyed the community behind it."
Shane, age 17, will be a senior in high school this fall and shoots for the Buckeye Chippewa Trapshooting Team. She attends the Maplewood Career Center where she is taking welding. To reach her goal of going to the Olympics, she would like to shoot at the collegiate level, and eventually pursue a military career. Shane has attended the College Day activities at the SCTP Nationals and spoken to representatives from several schools. Her plan is to complete the welding program in high school and then work as a welder while continuing her education.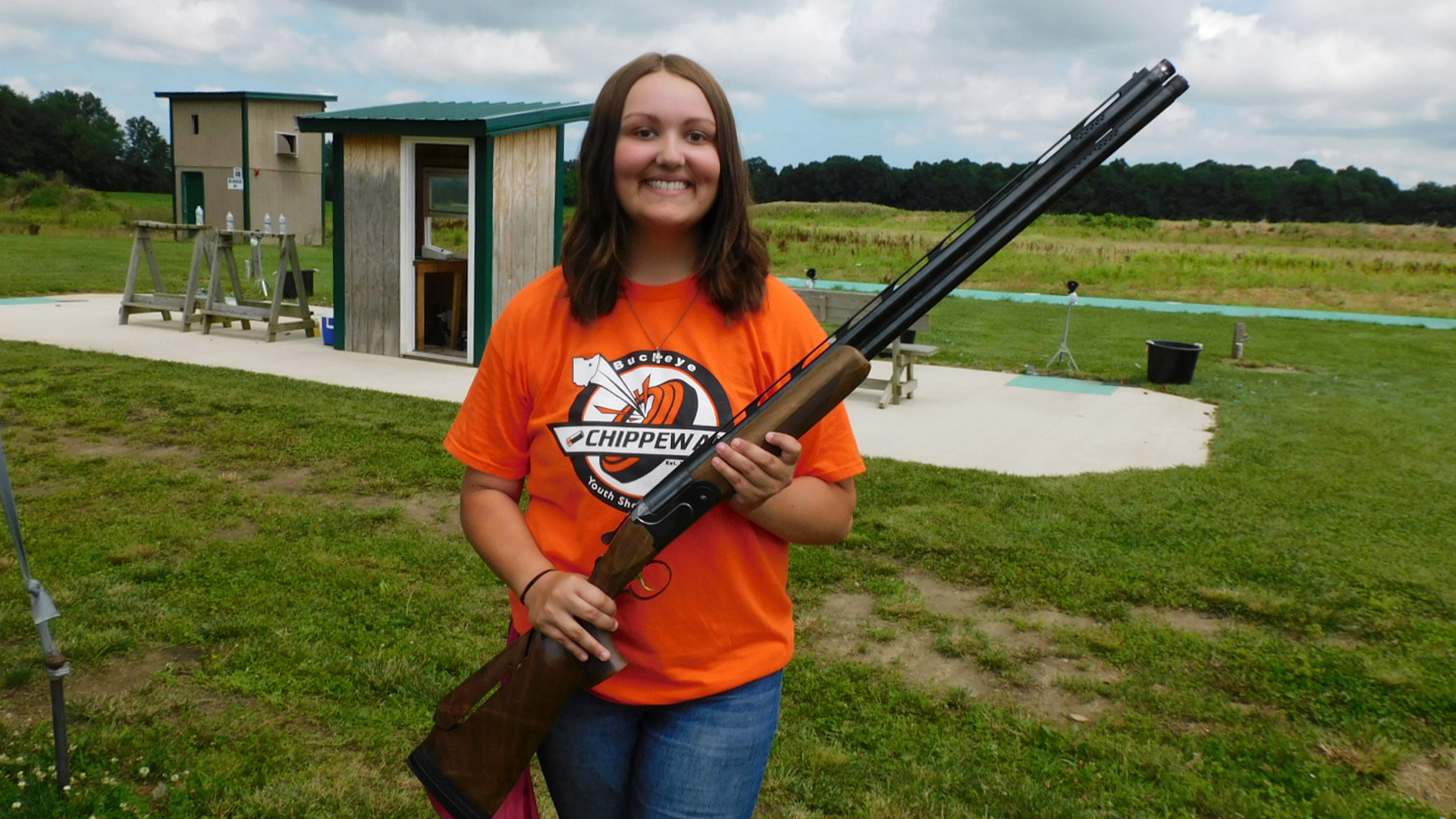 In addition to traveling and competing, Shane has been writing about shooting sports. "That just opened up so many different doors for me, within the industry. I've attended SHOT Show the past two years now as media, and I was just at the NRA Annual Meeting back in April as media," she said.
Participation in the SCTP events has inspired her to give back to the shooting community. "The most we can do is to keep fighting to preserve and protect our Second Amendment rights in this and keep the sport going. That's of one of my big things now, and that's why I got into coaching as well," she said. "I'm SCTP certified as a coach. So, throughout the summer, I go to a bunch of different clubs. I'm always getting calls to come out and help coach the Youth Days, which I always enjoy. I'm doing as much as I can to bring in more people."
Shane is also involved with the D.C. Project, a nationwide organization of women committed to safeguarding the Second Amendment. With that organization, Shane has visited lawmakers to talk with them about her experience as a shooter and the importance of the Second Amendment.
While Shane is representing the state of Ohio in Washington, D.C., SASP shooter Abby Jackley represents the state of Wisconsin. Jackley is also a writer and has been involved in the D.C. Project as well. She was able to complete both high school and college classes concurrently and plans to continue with classes through Gateway Technical College after graduation. She will have an associate degree in business (marketing) through their program.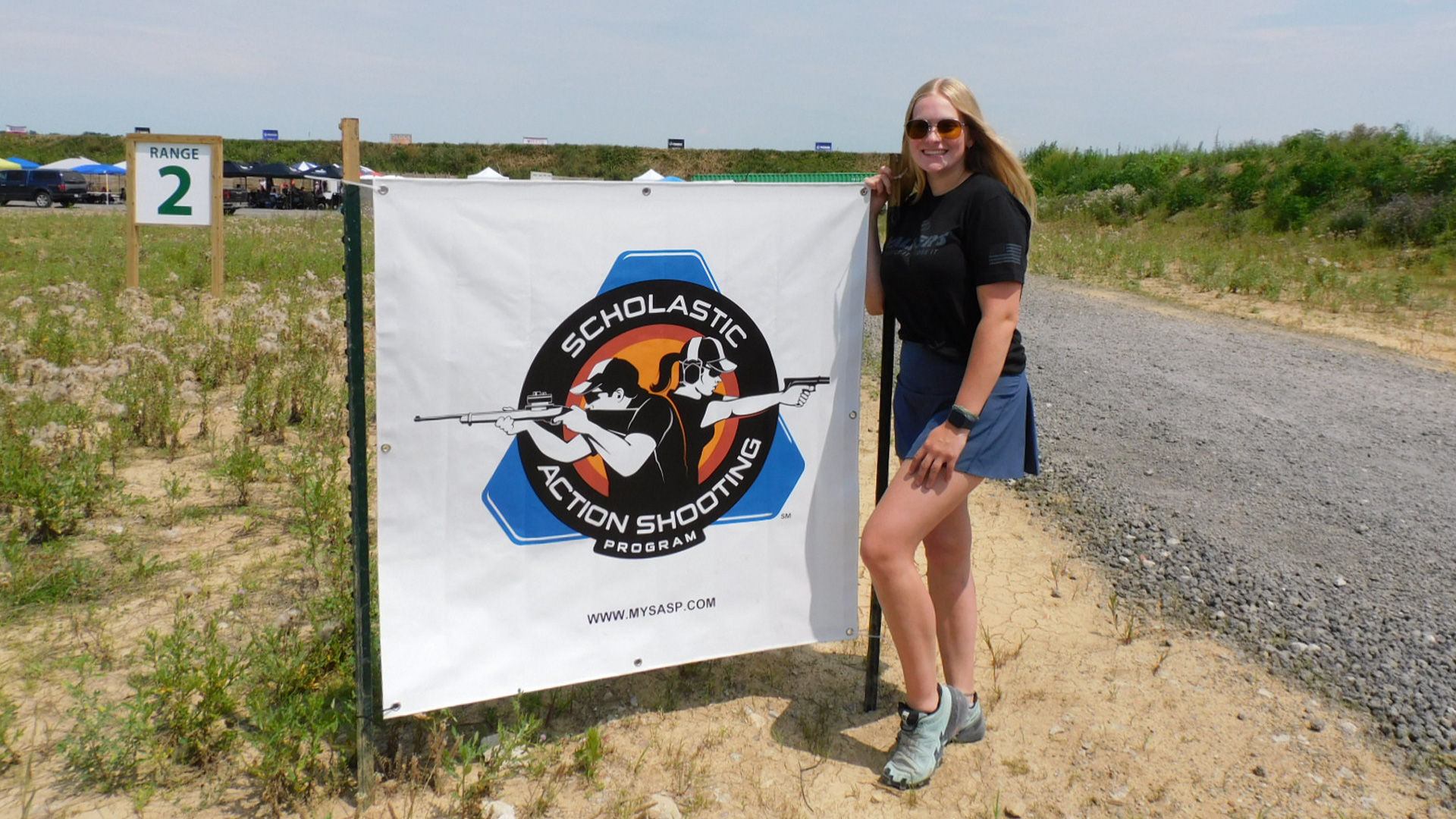 "I've been shooting since I was about six or seven years old with my parents and shooting SASP since eighth grade. My dad has been a competitive shooter forever. And, both my parents are coaches on our pistol team," Jackley said.
Shooting has been impactful for her. "It has really helped my confidence and my ability to communicate with people that aren't my age or not in the same mindset. When I was young, I was shy and didn't want to talk to adults. Working with SASP and different shooting sports has helped grow that confidence. Through the shooting sports I have also made many friends. The community that it brings, and the personal development is great," Jackley said.
Jackley currently helps manage the social media for Junior Shooter magazine and said this experience has led her to want to pursue a marketing career in the shooting sports industry. "I'd love to work in the firearms industry. I mean, I love it so much. It's something that I want to stay in career-wise to incorporate the social media and the marketing that I love doing now," she said.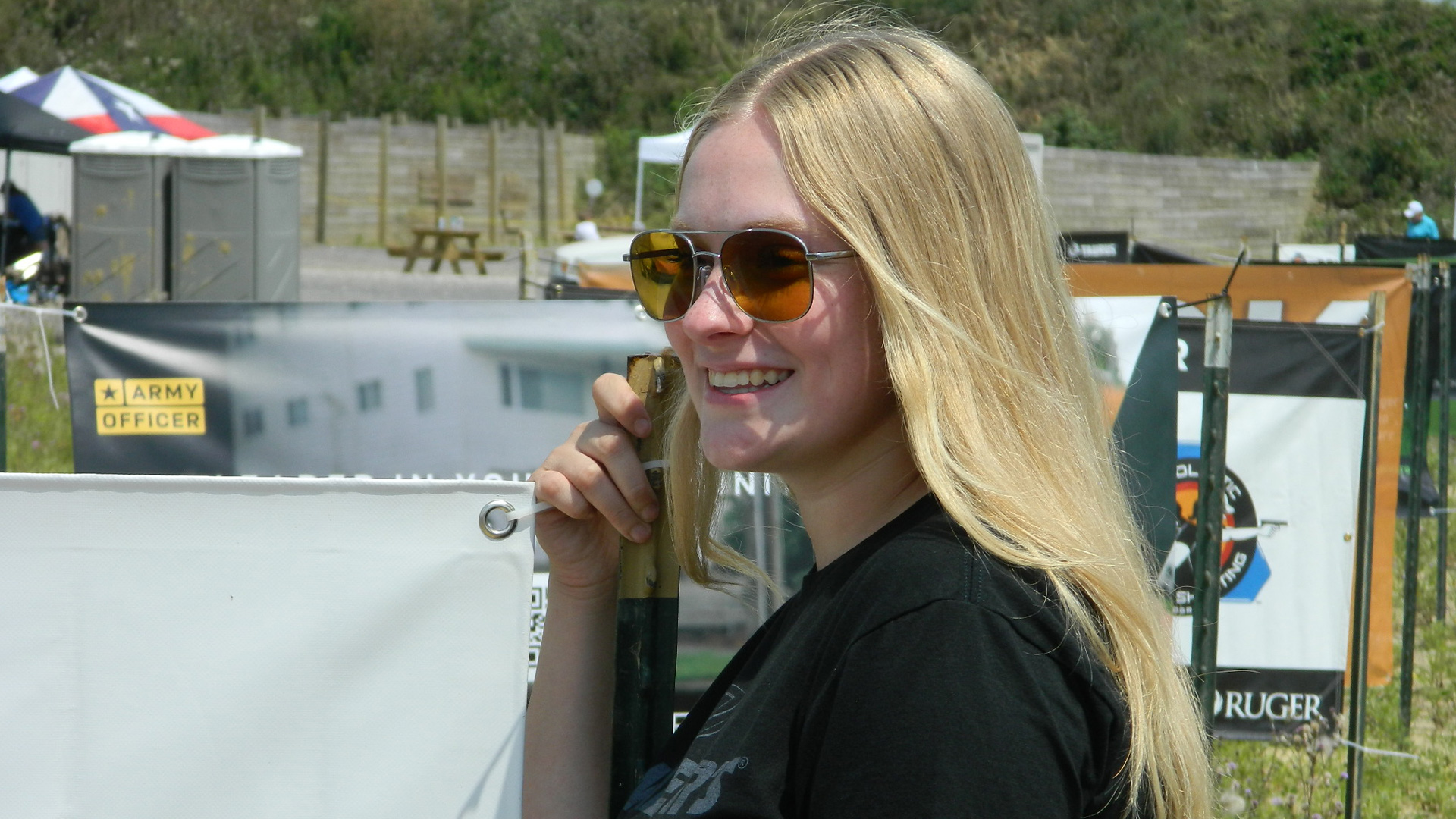 In addition, Jackley is a coach for her pistol team. She completed the SASP coaching course so that she could work with younger shooters on their team. What would she say to other young people, and especially to women who have an interest in the shooting sports?
"Don't be afraid of it. There are so many groups now that work just for young women or even women who have never shot a gun and are older. And the group that they have now, that are so willing to help women shooting sports and even just teach them basic safety, has grown so much," she said. "The shooting sports will always be a place where women and younger athletes are welcome."
If even half of the 3,000 young shooters at the SSSF Nationals have this level of enthusiasm and commitment to shooting and the Second Amendment, the future of shooting sports is in good hands.