Saturday's funeral service at Shreveport's University Church of Christ, honoring the late Jim Clark Jr., got off to a rousing start under the direction of longtime friend Curtis Shipley.
"It speaks to Jim's sense of humor that he picked an ol' country boy like me to conduct his funeral," Shipley said to some chuckles. "If it's too redneck, it's Jim's fault—and you can take it up with him the next time you see him."
In front of a nearly full auditorium of friends, fans and family members, Shipley talked about the multi-talented Clark, who was magical with all three firearm disciplines—handguns, shotguns, rifles—and who was even more adept at creating firearms that changed the course of competitive shooting.
Clark did that with a grace and humility often unmatched in the industry. Although he rarely lost in a sport he spent several decades in as a world-class competitor, he knew how to win and how to lose. Sometimes he won to lose, something he passed on to sons JEC and Logan, who relayed a lesson they learned from their dad.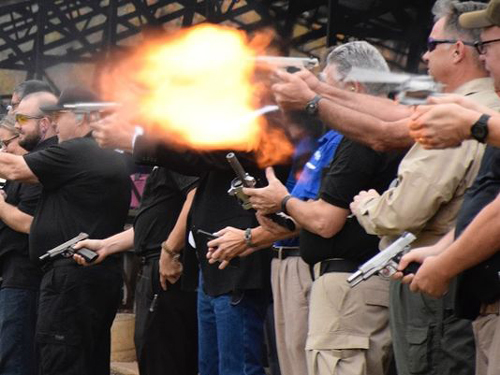 Logan had just won the 2004 regional sporting clay championships in Shreveport, the first of his own awards. He was waiting for the scores to be posted when Jim said it was time to head home.
"Wait a minute. We're going home already? I won," a confused Logan said.
"That's right, you did. And you did good," Jim said. "But who got second? That person over there in the corner crying."
It was a 13-year-old boy who had been looking forward to the match for a long time.
"I looked at my dad and understood. At that moment I learned that some things were more important than winning," Logan said. "My dad always taught me there was just one competitor you needed to worry about at a match and that was yourself.
"One thing my dad loved more than winning matches was passing his knowledge on to my brother and myself."
On a less serious note, Shipley told numerous stories about the travels of his family with the Clarks through their competing years, including one about an encounter with a black mamba in South Africa. Neither hunter was bitten, but it did keep them from crawling through the elephant grass.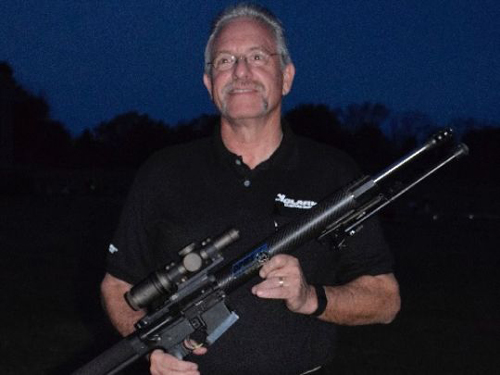 Described as "Gentleman Jim" by numerous folks, who respected the owner of Clark Custom Guns in Princeton, several videos were shown of Clark gunsmithing or displaying some of his talents as a competitive shooter. Multiple national and world titles came easily to Clark, who also worked with the country's special forces and was instrumental in forming the Keithville volunteer fire department.
"Jim set an example for shooters for years to come," Shipley said. "There's no question he had a God-given talent to make the best shot under the worst conditions."
Clark also had a pilot's license although Shipley said he never had the opportunity to fly with his friend.
"Jim didn't die in a plane crash, so I'd say he was pretty good," Shipley joked.
Whether he was creating one of his masterpieces or competing for a noteworthy title, Shipley said at least one thing was unclear about Jim Clark Jr.
"When he was holding a rifle, did it become part of him or did he become part of it? I just know that together they could play some pretty good music."
Article courtesy of Jimmy Watson, Shreveport Times.

Twitter: @JimmyWatson6