by
posted on November 2, 2020
Support NRA Shooting Sports USA
DONATE
The U.S. made its maiden foray into the Randle Trophy competition at Jacksonville, Fla., at the 1952 Smallbore Prone Rifle National Championships. Since 1954, members of the team have been presented with a shield shaped brassard that declares them a member of the team. In addition, each shooter is given a silver charm bracelet the first time she makes the team and a silver charm with the year on it for each additional year. The bracelet carries the initials of the NRA, as well as a small pendent depicting a prone shooter.
For the 50th anniversary, a special gold charm was struck to commemorate the occasion, a circle with the number 50 cut out.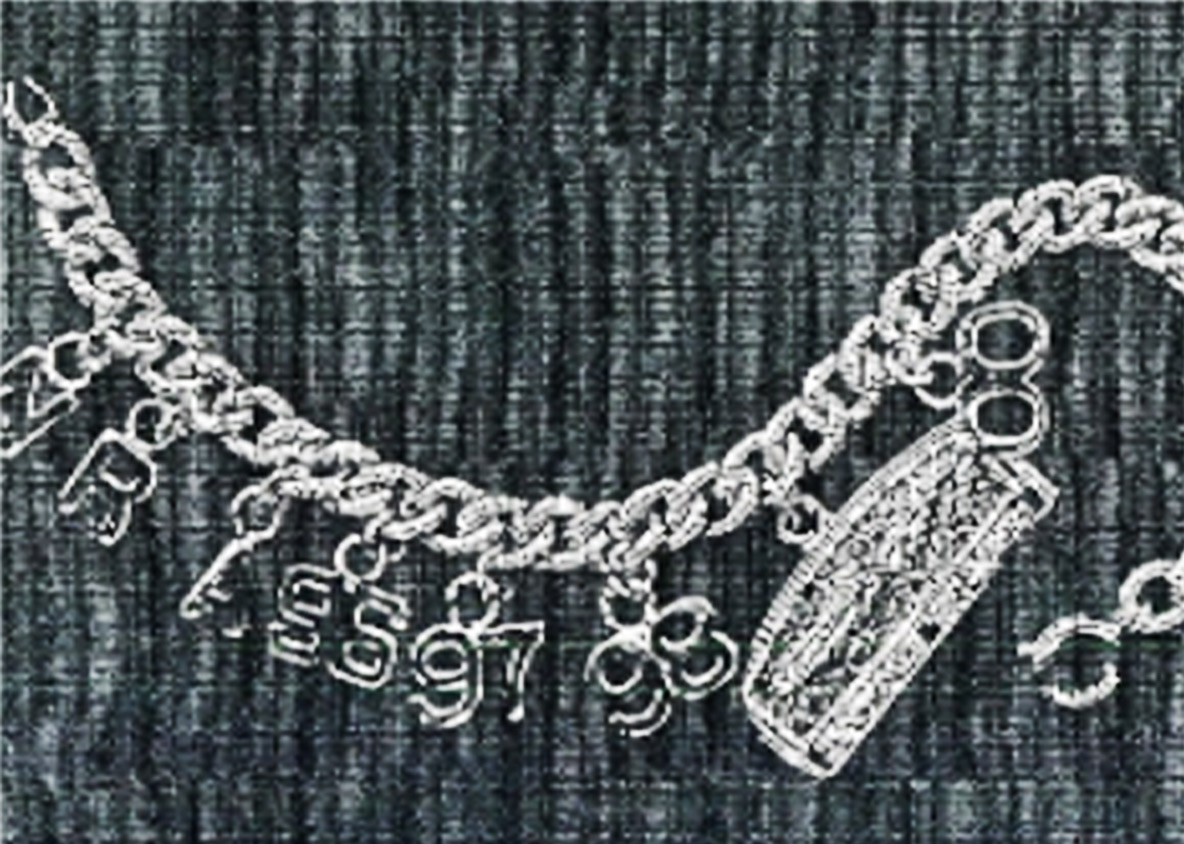 A more recent tradition, starting in 1982, is the awarding of commemorative T-shirts to team members on the line right after the match. These highly prized shirts were, from their introduction until 1988, imprinted with a shield insignia similar to the brassard. They now carry a line drawing of the Randle Trophy with the words, "Randle Team" and the year. Andy Knez created the line drawing and made the shirts for many years.
The high shooter on the U.S. Team is also awarded the Eleanor Dunn Trophy. This annual award was placed into competition by Dunn to recognize the high scorer on the U.S. Team. In 1979, Mary Stidworthy, who at the time a member of the All National Guard Rifle Team, became the first recipient.
The NRA presents medals to all 14 members of the winning and second-place team. The medal shows victory holding an olive branch in her left hand, while in her right hand is a target. In the background is the U.S. flag, while on the right side is a flintlock rifle and powder horn. In keeping with postal match tradition, the winners receive silver medals with bronze going to the runners up, although for the inaugural year both teams received silver medals.
The American Dewar Shooter Rifle Club, under the direction of President Jim Miller, donated funds to NRA to provide small enameled pins duplicating those given to the members of the Dewar Team. The pins had the word "coach" emblazoned across them to recognize the hard work put in by the wind coaches. The Dewar shooters generously followed suit in 2008 for the Randle wind coaches.
---
See more:
The Winchester Model 52