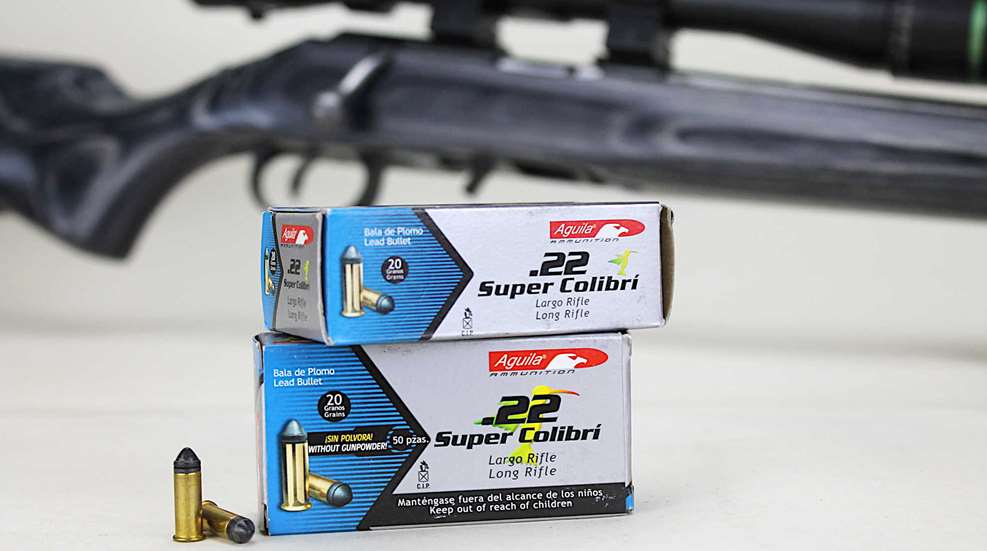 Retailers have been challenged lately to keep .22 Long Rifle ammunition on store shelves. Whether for plinking, hunting or competition, shooters are finding slim pickings. While bemoaning the lack of cartridges, many shooters miss the boat in disdaining the last lonely boxes of Aguila .22 Super Colibri stacked on dealers' shelves.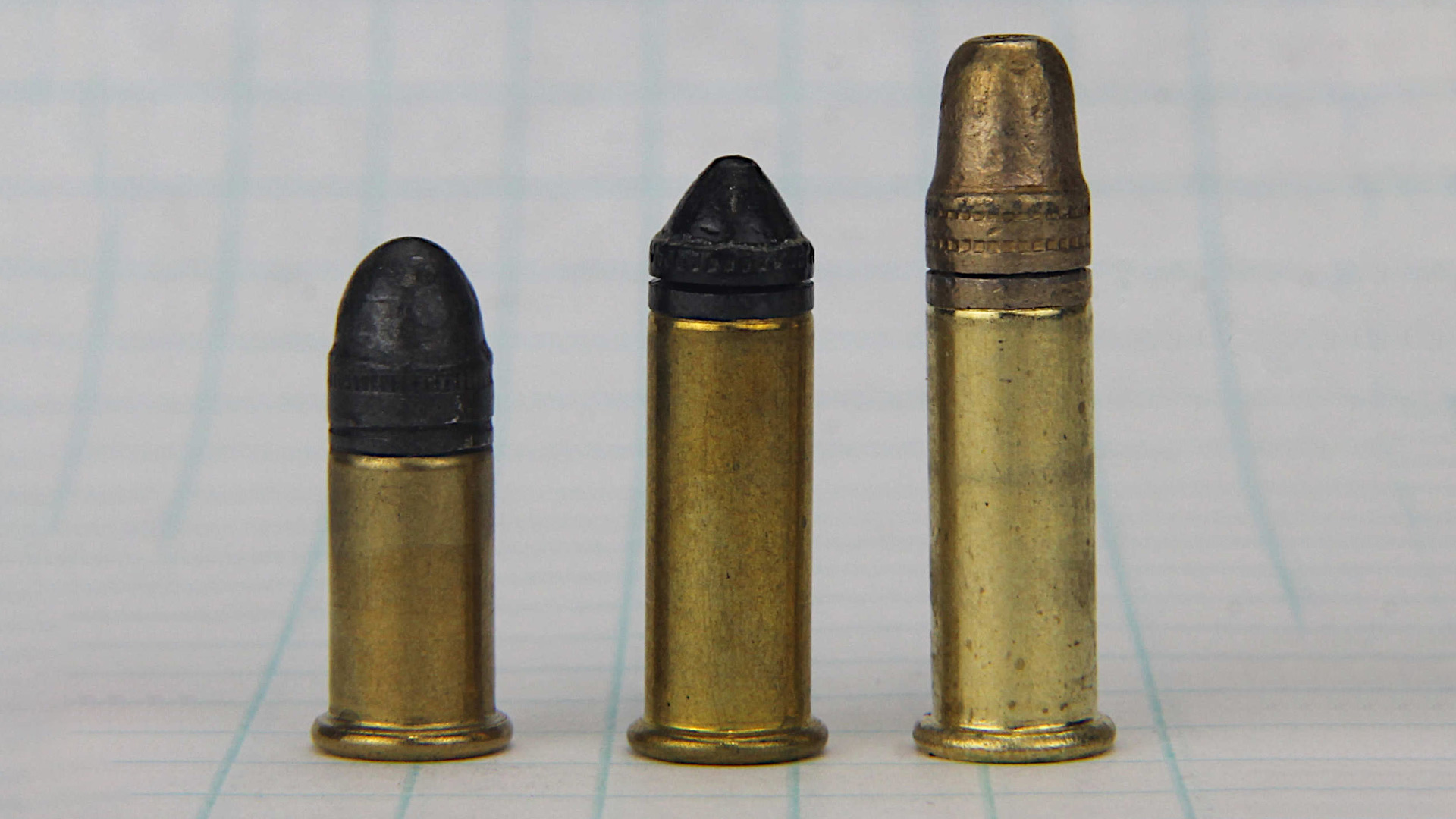 "Colibri" is a Spanish word for, "hummingbird." The name is appropriate for Aguila's .22 Colibri and .22 Super Colibri .22 LR ammunition, both for their featherweight bullet and for the comparative noiselessness of the cartridges. Both .22 Colibri and .22 Super Colibri launch 20-grain conical lead bullets without utilizing any powder—the primer material is the only propellant—but .22 Super Colibri delivers about twice the velocity and muzzle energy as .22 Colibri.
The fundamental ballistics from Aguila look like this: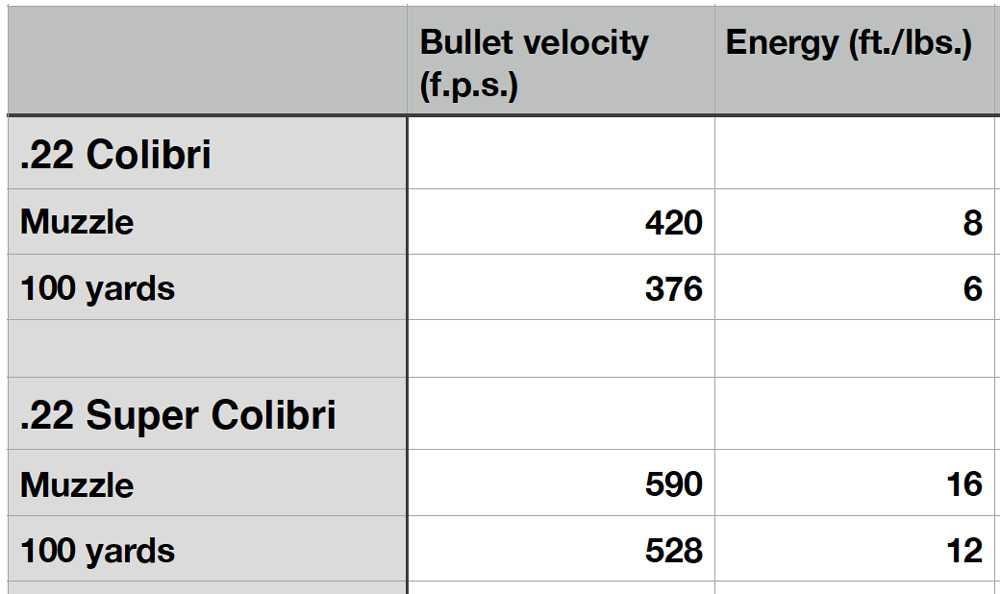 Anemic? Absolutely, and 100-yard shots are just hopeful Hail Mary passes. That, and Colibri's inability to cycle semi-automatic actions is why many shooters pass it up. But the world of cartridges is always about trade-offs, and the Colibris do have advantages.
If you have a need for surreptitious shooting, the Colibris fill the bill. The lack of loud report and power are unintimidating to a new shooter and more suitable than standard velocity .22 LR for target shooting indoors. Though even the .22 Super Colibri is no 100-yard cartridge, it is powerful enough to eliminate rats or pigeons in the barn and also quietly take small game at close range.
Though I couldn't score any .22 Colibri, the local mom and pop gun shop had plenty of .22 Super Colibri on hand for testing here. It's natural first to compare the .22 Super Colibri with a suppressed firearm shooting standard .22 LR ammunition, but the reality is that, although so quiet that hearing protection is unneeded when shooting it outdoors, .22 Super Colibri cannot match a suppressor. Like with subsonic ammo, there is no sharp "crack" of the bullet, but the .22 Super Colibri does produce a loud "pop," whereas shooting .22 LR through a quality suppressor truly leaves the shooter hearing only the firearm's mechanism operating. In a subjective comparison, I fired .22 Super Colibri in a rifle side-by-side with a quality break-barrel .177-caliber air pistol, and concluded one was about as loud as the other.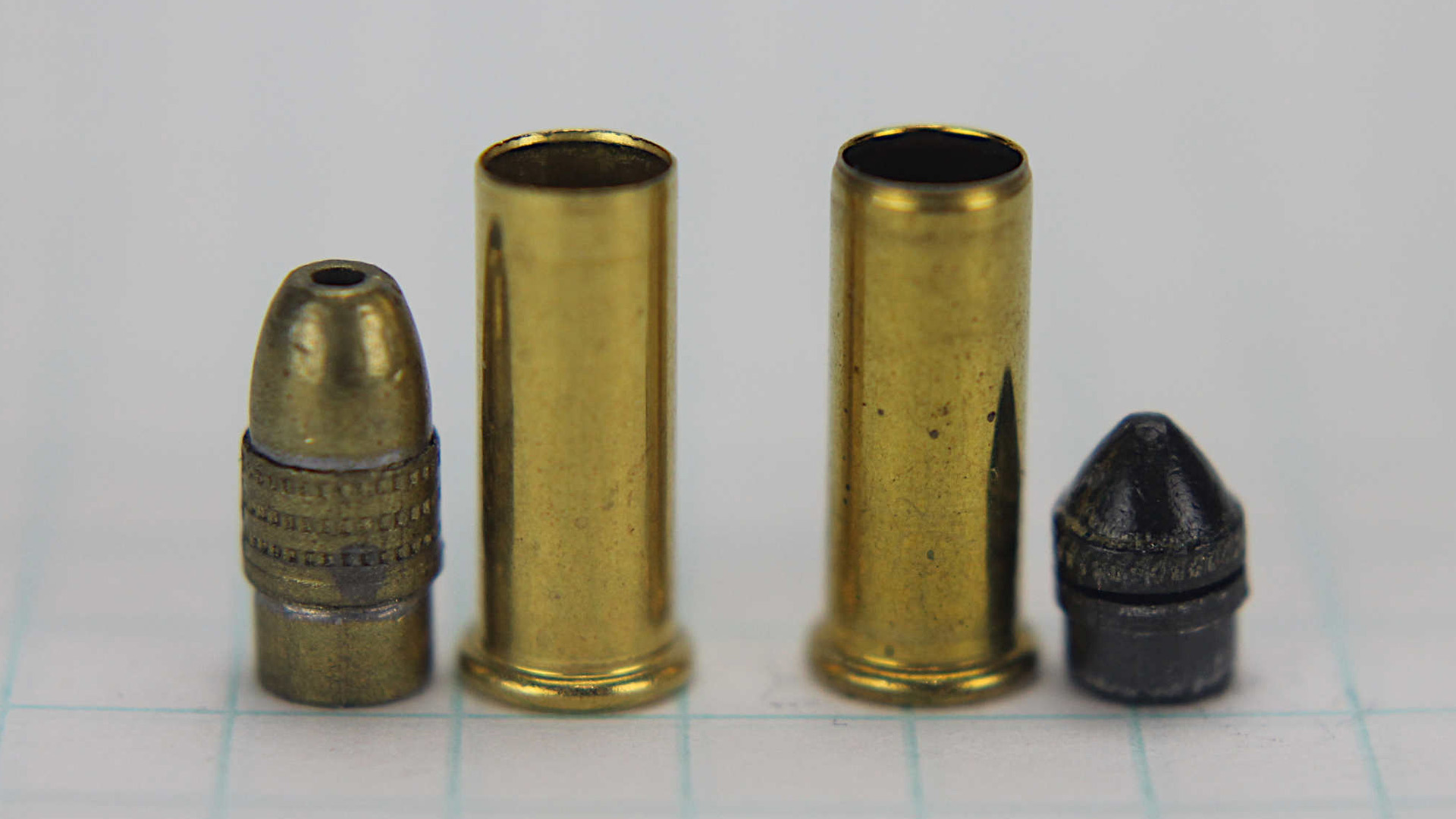 Though the manufacturer says .22 Super Colibri is "designed for bolt-action or revolver platforms," it is suitable for single-shots, as well. What Aguila's statement really means is that, again, the cartridge doesn't develop enough energy to cycle semi-automatics. Also, because the Colibri's cartridge overall length (COAL) is less than that of a .22 LR due to its short bullet, I found feeding from magazines can sometimes be balky, even with bolt-action guns. Still, Colibri's COAL is more than that of the comparable .22 CB Cap cartridge, which is loaded in .22 Short cases, and so doesn't foul .22 LR chambers as do the latter two cartridges.
Accuracy testing Aguila .22 Super Colibri on paper targets included launching the featherweight 20-grain bullets from a scoped Ruger American Rimfire rifle. Super Colibri was surprisingly accurate when fired from a rest at 10 yards, consistently punching 10 rounds into a single ragged hole. At 25 yards and launched into a five to 10 m.p.h. gusty wind from 11 o'clock, groups opened up to just under three inches. At that distance, bullets were clearly visible inflight.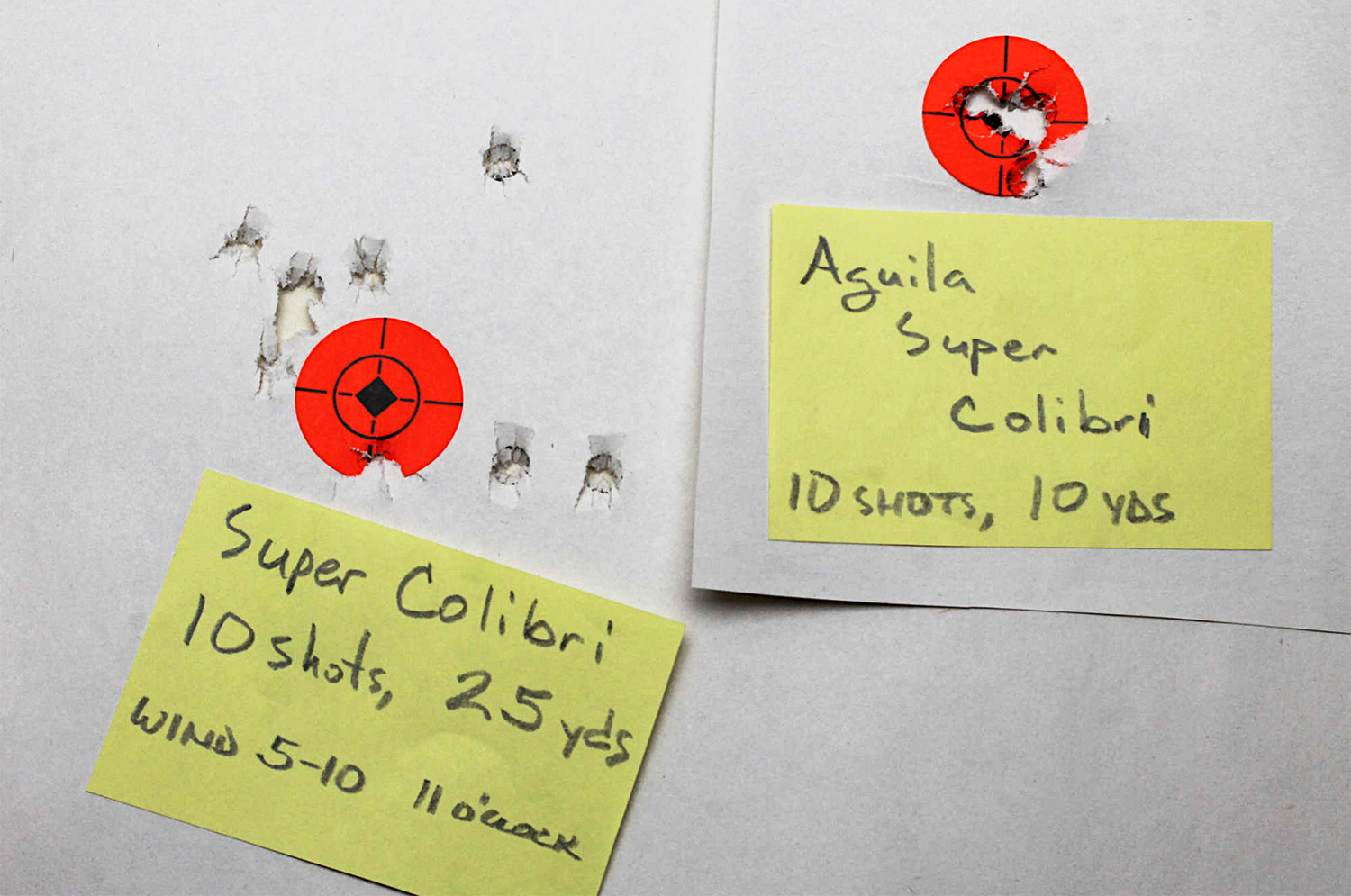 Shooting 10 rounds of .22 Super Colibri over a chronograph through the 18-inch rifle barrel resulted in an average velocity of 605 f.p.s., with velocities ranging from a low of 522 f.p.s. to a high of 630 f.p.s. and rendering an extreme spread (ES) of 107 f.p.s. between the fastest and slowest.
Aguila's quiet .22 Super Colibri is accurate enough for some practical applications, it has considerable fun factor appeal, and it does provide the shooter some trigger time at a time when store shelves are near empty of all other offerings. If you've been passing it up because it isn't "real" .22 LR ammo, consider its positive points, and maybe it's not too late to score the last few boxes of .22 Super Colibri left at your local store.