Will Anti, the University of Alaska-Fairbanks rifle team head coach, made headlines last year after guiding his squad to No. 1 in the Collegiate Rifle Coaches Association (CRCA) poll rankings before the holiday break.
Since taking over the top rifle coaching spot at Alaska-Fairbanks in August 2020, Coach Anti has kept the Nanooks competitive, while imparting his own fresh perspective about the sport to his student-athletes.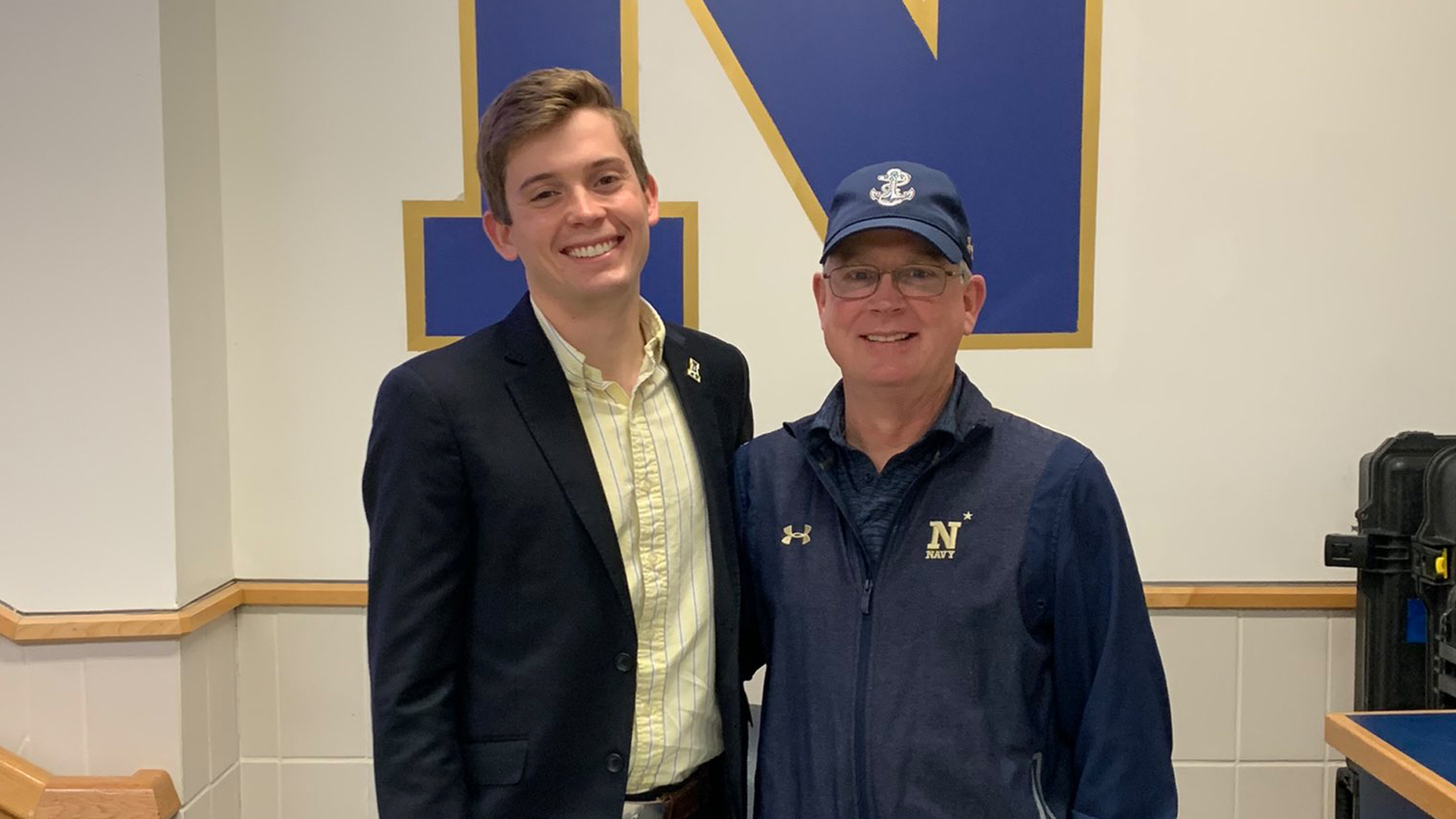 Last December, I spoke to Coach Anti about his coaching style, along with his legacy in the shooting sports world—he's the latest rifle shooter in his family to become a college coach, after his father, Mike, and his grandfather, Raymond Anti. Mike is currently the head coach for the Naval Academy rifle team, and Raymond previously coached at Navy as well.
The Alaska-Fairbanks athletics website describes Coach Anti as coming "from a long lineage of rifle nobility." I asked him what it was like growing up with an Olympic medalist as a dad (silver, 3-position rifle, Athens 2004). "My dad and I are both basically in the sport because his dad, my grandfather, started us in the shooting sports," he says. "It's definitely a cool part of the family's legacy, especially now with all three of us to be head coaches at the university level."
The Anti rifle coaching tree runs deep, and naturally, the elder Anti gave his son advice after taking over the coaching reins at Alaska-Fairbanks—one college rifle coach to another. "He's been in the sport so long and he also coached me for a long time, so in some ways, what I'm coaching here at Alaska-Fairbanks is what he's coaching at Navy," Will Anti says. "When I first took over at Alaska-Fairbanks, he advised me that it will take about a year before you're totally comfortable with all the procedures and processes. He was right. It's nice to have someone like him around to call when problems do come up."
No. 1-Ranked Alaska-Fairbanks Rifle Team
Coach Anti says it was many small things coming together last year that made the Nanooks rifle squad gel during the season. "There were some structural things we changed in how we conducted practice, and we've also done a lot of positional work over the past two years," he says. "There's also been a cultural change. Bringing in a couple of really good recruits this year also helped push the program forward. Once you get a few people shooting well, it pushes everybody."
For the season thus far, Alaska-Fairbanks holds five of the top 10 aggregate match scores, including the top three overall (4749 at Navy, 4737 Citadel Women, 4736 Citadel). Additionally, freshman hotshot Rylan Kissell currently holds the top NCAA individual aggregate score for the season with 1194 (598 air rifle, 596 smallbore).
During our conversation, the younger Anti also opened up about the big win on the road at the Naval Academy last November against the Navy squad coached by his father—a match where Alaska-Fairbanks broke two NCAA records.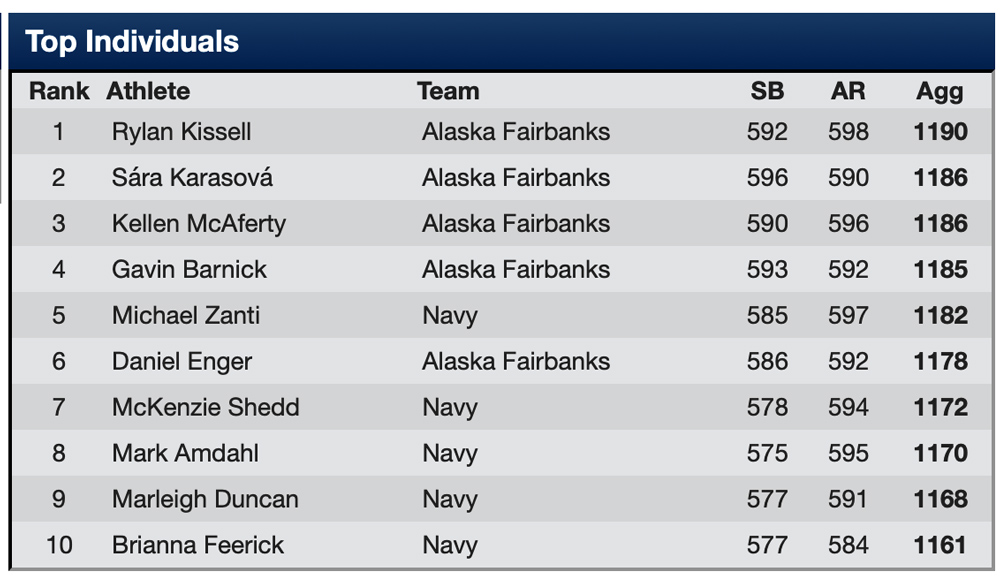 An important record-shattering road win for his team, the younger Anti remains humble about the match, highlighting how a combination of factors was key to victory. "It was nice to have the team go there and perform really well," he says. "That was actually set up to be a peak match for us, and everyone did kind of peak on the same day. Beyond that, it was great to see my family, and shoot against Navy and my dad's team. Both of us were happy with the outcome—Navy shot quite well that day and are a team on the rise. It was a great match, and it was nice to see all the puzzle pieces come together over the course of one day."
At the November match against Navy, Alaska-Fairbanks broke the NCAA aggregate match score record (4749) and smallbore rifle team score record (2371). Interestingly enough, Coach Anti had a hand in setting the previous records while a member of the West Virginia University rifle team. "I helped to set those records at WVU as a rifle shooter," says Anti, "and it was nice to see the team I coach break those records."
Looking ahead to the second half of the 2021-22 collegiate rifle season, I asked Coach Anti how he will keep his team on its toes. He notes how quickly things can change. "The season is still definitely wide open—there's a lot of really good teams this year," he says. "Right now, it might look as if Alaska-Fairbanks is ahead by a big margin, but things will tighten quite a bit in the spring semester. I think Kentucky and West Virginia are going to be really strong."
Regarding keeping the team focused: "We've got plenty to work on. Even during the record match against Navy, we left plenty of points on the table in air gun and have some places where we can clean up. There will be clean-up work at the beginning of the semester with a lot of volume. As we get closer to the championship and the end of the semester, there will be more work on intensity and reinforcement. There's plenty of work to do—it's not like, 'Oh there's nothing to do until March.'"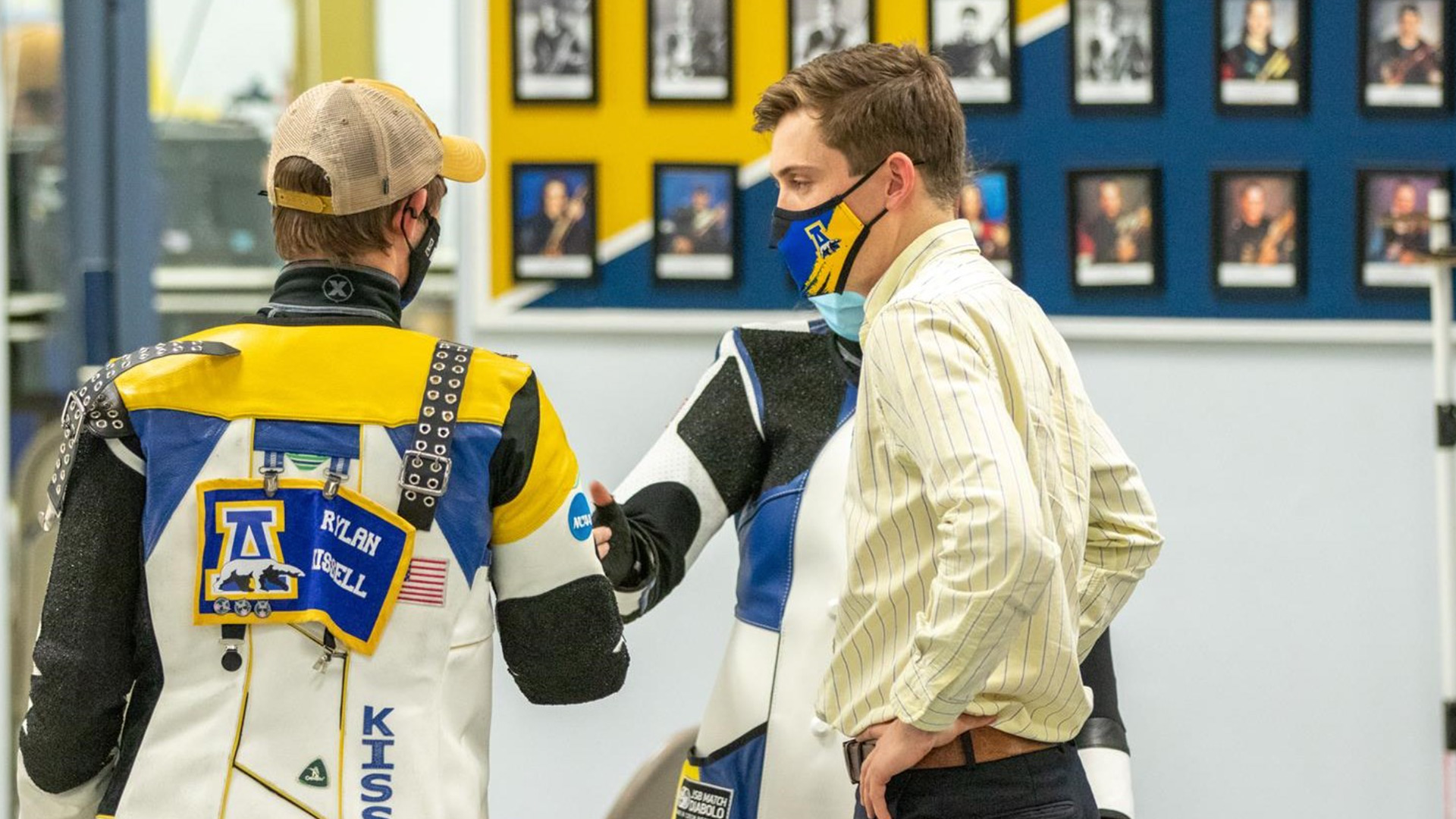 Prior to taking the head coach reins at Alaska-Fairbanks, Coach Anti worked for USA Shooting as a coach. I asked him about the crossover in working with collegiate shooters, over the ones he coached at USA Shooting.
"At the collegiate level, you really get to look at it with a holistic approach. Basically, you're spending four or more hours with each athlete each day on the line," says Anti. "And, you're helping them set up a schedule and training times that work for them, helping them structure their entire day. Making sure they are getting in their studying, rehab work if they need it, weight training, yoga, etc., you're always trying to find that level of support and you get to help them through that process." 
He explains how this approach contrasts with that of the professional shooter. "[A pro shooter] will usually have those aspects down (or think they do), so as a coach, you're only focusing on a two- to three-hour block of training."
Advice For Future Collegiate Student-Athletes
Coach Anti also shared his tips for prospective collegiate competitive shooters on how to get on the team you want. "From a training perspective, junior competitive shooters should focus on putting in as many hours as possible towards the sport," he says. "There's a lot of great equipment, resources, coaches, etc., out there, but at the end of the day the shooter that puts in the most hours will have the strongest base, the strongest fundamentals and the strongest technique. Coaches are going to see that when they go to recruit people." 
Similar to other sports, if you want to advance, putting in reps is important. "Whatever hours you can put in, whenever you can put them in, that's the best advice," adds Anti.
In addition, you should reach out to college coaches directly, ideally during your junior year of high school. "Staying on a coach's radar is important—don't get discouraged and stay positive. If you don't receive an immediate reply to your email or phone call," says Coach Anti, "try to remember that college coaches receive a lot of messages, and may not always reply in what you consider to be a timely fashion."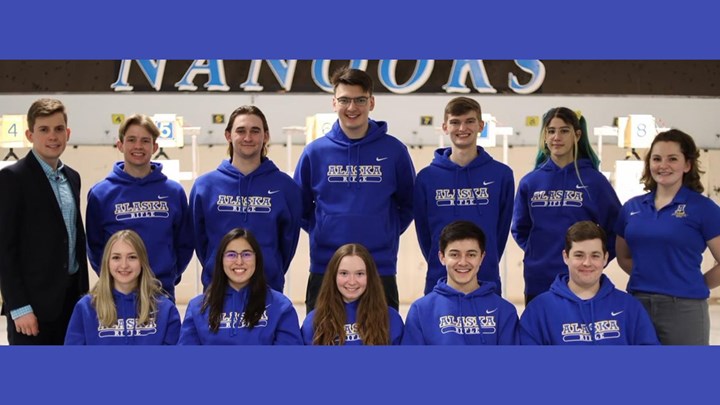 So, if you want to attend a certain school, it can pay to be persistent. "It doesn't necessarily mean that the coach isn't interested if they don't respond to your first email," advises Anti. "You may be on the watchlist. Be persistent during the process of getting in contact with coaches."
Finally, Coach Anti shares a downward communication trend that he's noticed recently and tips to reverse it. "When you attend matches, be sure to talk to coaches. Don't just rely on email or virtual communication," he says. "Coaches really like when someone shows the initiative to come up to us at a match. I know it can be kind of scary and intimidating, but we've all done it—we were all 17 at some point, and had to go talk to a college coach. Just walk right on up—preferably when the coach doesn't look busy."
All of the above is solid advice from a top university coach, who boasts his own lengthy resume as a former collegiate rifle competitor and head coach.
The No. 1-ranked Alaska-Fairbanks rifle team returns to action Friday, January 14 with a home match against No. 4 Ole Miss Rebels.
All photos courtesy of University of Alaska-Fairbanks Athletics.
---
Read more:
Winchester's New 'Shoot United' Initiative Introduces Shooting Sports To Newcomers