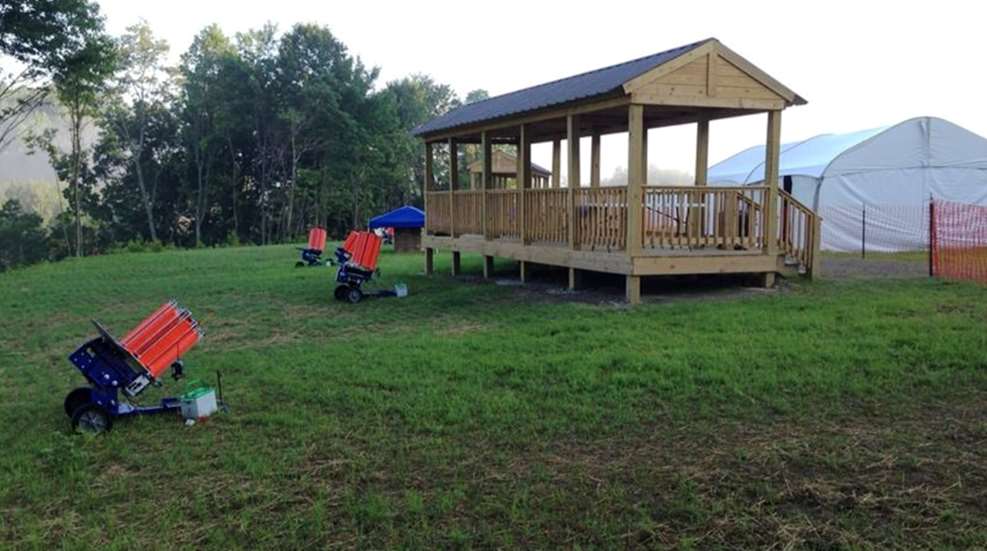 Next year, 170 countries will be sending scouting contingents to the Summit Bechtel Reserve near Beckley, WV, for the 24th World Scout Jamboree. The event is sponsored jointly by Scouts Canada, Mexico and the USA. The Summit has been developed by the BSA since 2010 and has 10,600 acres donated by the Bechtel Corporation. It's the permanent site for BSA National Jamborees held every four years—as well as a training center, adventure base and summer camp program.

The Range Complex is called Barrels and Bows and it includes rifle, shotgun and pistol ranges, as well as five archery fields. During the 2013 and 2017 Jamborees, there were 160,000 cycles through the various ranges and fields. For shotgun there was sporting clays, trap decks and five stand (pictured at top). Rifle offered a 50-foot .22 LR rimfire range and additionally featured .223 Rem. and .308 Win. shooting at 100 yards. The pistol range had short distance rimfire shooting, with the scouts moving on to steel plates with both .22 LR and 9mm pistols. Archery has a static range, long distance, 3D, crossbow, and sporting arrows (six archers aiming at a 10-inch disc thrown into the air).

For the World Scout Jamboree, we have been authorized for 405 staff members and so far have recruited 50 percent of that number. There are openings for certified NRA Instructors and USA Archery Instructors in all the disciplines. The managers are all NRA Training Counselors and USA Archery Level 2 or higher.

The Jamboree will be from July 22 to August 2, 2019. The cost for the Volunteers is $1800.00. The opportunity to serve youths between the ages of 14 and 18 on this scale (36,000 participants) is rare. The last World Scout Jamboree held in the USA was 50 years ago.
For further information please contact the author, NRA Training Counselor and USA Archery Level 2 Instructor Tom Transue, at [email protected] or 860-604-7354.
Learn more at wsj2019.us/apply