I like to tell friends who are new to the sport, "Shooting clay targets is the most fun you can have with a shotgun without risking arrest." There's just something about seeing a moving target turn to dust that is viscerally satisfying. It's a pastime that can be enjoyed by young and old, male and female, employing the old gun your grandfather passed down or a fancy, six-figure target gun. There is a reason that clay target sports are experiencing a growth spurt—shotgun competition is just plain fun.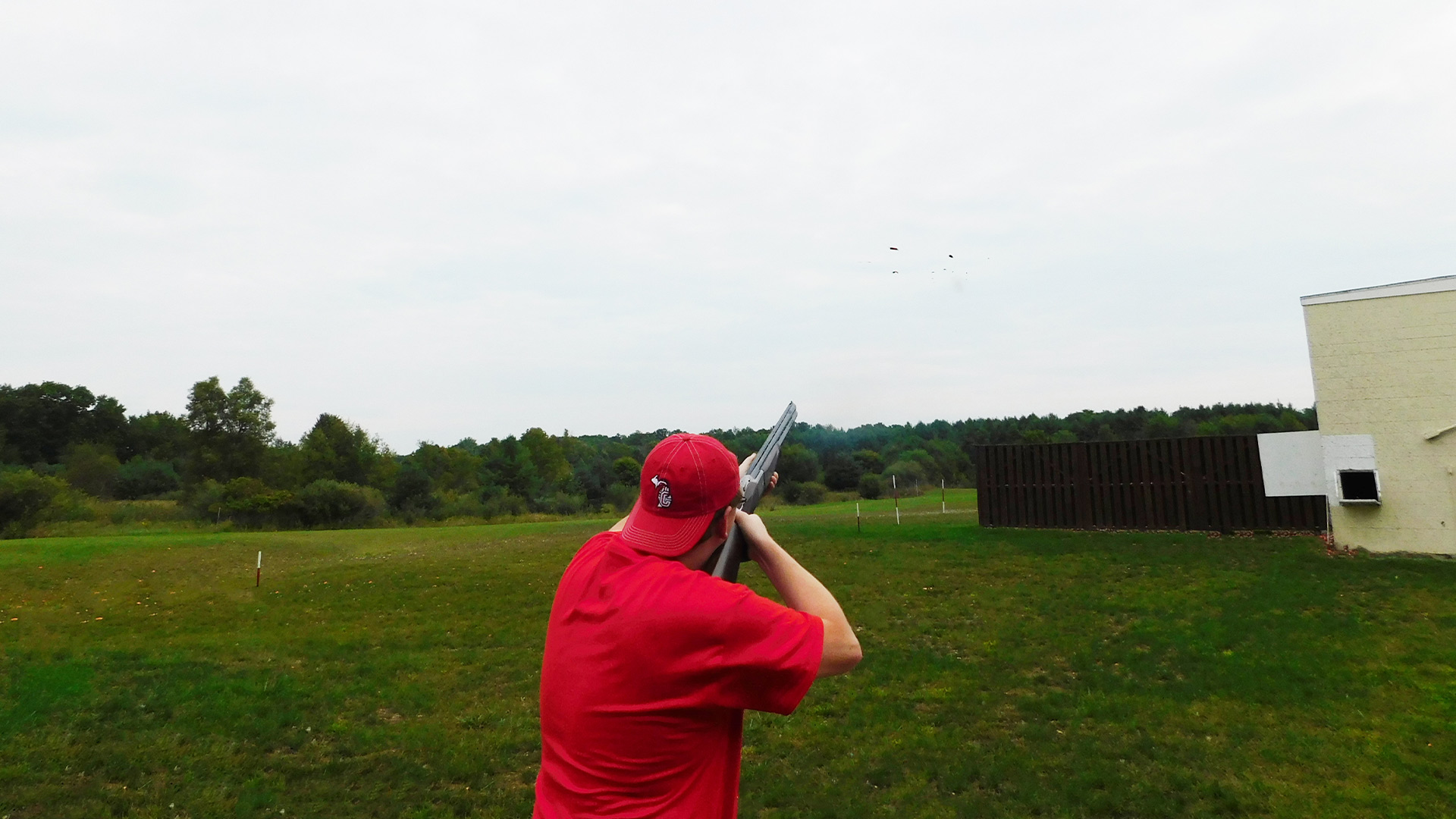 Organized clay target shooting in the U.S. can be lumped into three games—trap, skeet and sporting clays. Let's take a look at each of these sports and compare and contrast them.
Trap—A Little History
Trapshooting is the oldest of the three and has a long and storied past. The game we know today evolved from live pigeon shooting, where the shooter called for the bird and a trapper pulled a string, releasing a bird. This is the origin of the command "Pull!" Shooters in the mid and latter parts of the 19th century entered organized, live bird trap shoots long before the advent of the clay target. Purses were often large, and competitors occasionally issued public challenges to other well-known shooters—a practice referred to as challenge matches. Spectators came in throngs to wager on their favorite shooter and heckle the opponent.

Live bird competitions began to fall out of public favor, so in 1866 Charles Portlock of Boston introduced the glass ball target as a replacement for live bird competitions. Hand blown balls were made in various colors and some had patterned surfaces. They were sometimes filled with feathers or powder for maximum effect when broken. Various glass ball launchers were tried, with champion shooter A.H. Bogardus being credited with the first highly effective glass ball trap in the year 1877.
Glass ball shooting was short-lived though, and was replaced by flying saucers when George Ligowsky of Cincinnati, Ohio, invented the first clay pigeon in 1880. Unlike today's "clay" targets, which are made of petroleum pitch and limestone, the Ligowsky bird was indeed made of clay and was fired in an oven to an extreme hardness. This made it difficult to break. It was said to sometimes "ring like a bell" when hit—often without breaking. 
Trap Today
Modern-day trapshooting competitions in the U.S. are sanctioned by the Amateur Trapshooting Association (ATA). There are generally three sub-categories of American trapshooting games: singles, doubles and handicap.
With singles and handicap, targets are launched from an oscillating trap located in a trap house in front of the shooting line. The trap moves back and forth, out of view, throwing targets at random arcs away from the shooter. The trap can move 27 degrees right or left of center. Singles is shot from 16 yards away from the thrower, with five shooting positions lined up in a curved row. Shooters attempt one target each, then repeat for a total of five targets at each position. After all shooters have shot at five birds, they index. Shooter number 1 goes to position 2, and so on, with shooter 5 moving to fill position 1. The shooting sequence is repeated at each position for a total of 25 birds per round.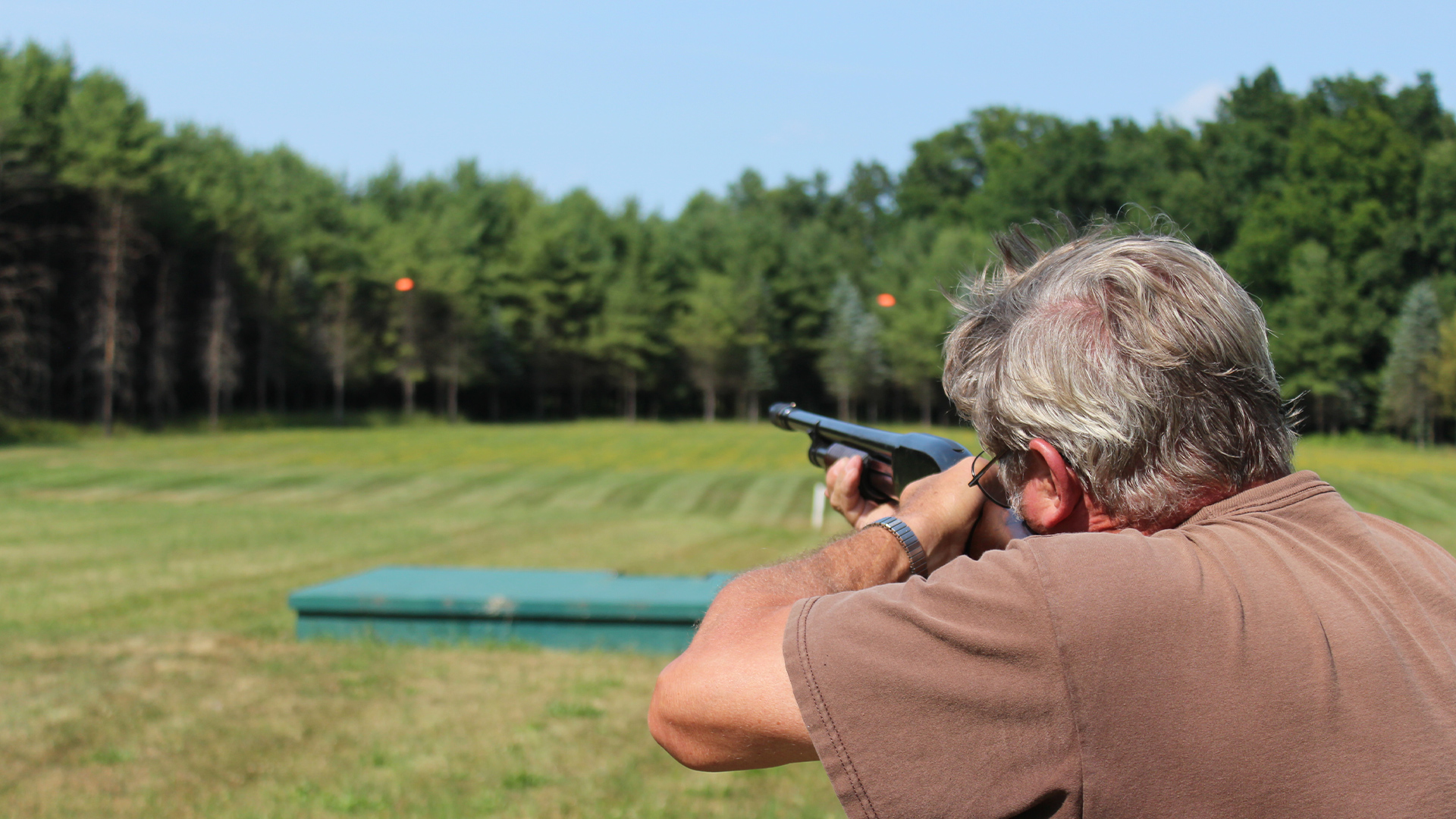 Handicap is shot the same as singles but is done from an "earned" yardage marker. Handicap yardages go as high as the 27-yard line—the coveted "back fence."
Trap doubles involves two pre-set target trajectories that do not change. Two targets are launched simultaneously. Shooters rotate on the line as in singles. Because two clays are launched each time a target is called for, a round consists of 50 birds.
Trap fields can be found in hundreds, if not thousands, of small gun clubs across the country. A relatively inexpensive and fast game to shoot, because of its simplicity, trap has introduced multiple generations of shooters to the sport of clay target shooting.
Skeet
The game of skeet was invented in the 1920s by two grouse hunters named Charles Davis and William Harnden Foster of Massachusetts to sharpen their game shooting skills. In 1923, after a few modifications, it took on the form we know today as American skeet. Organized competition in the U.S. is governed by the National Skeet Shooting Association (NSSA).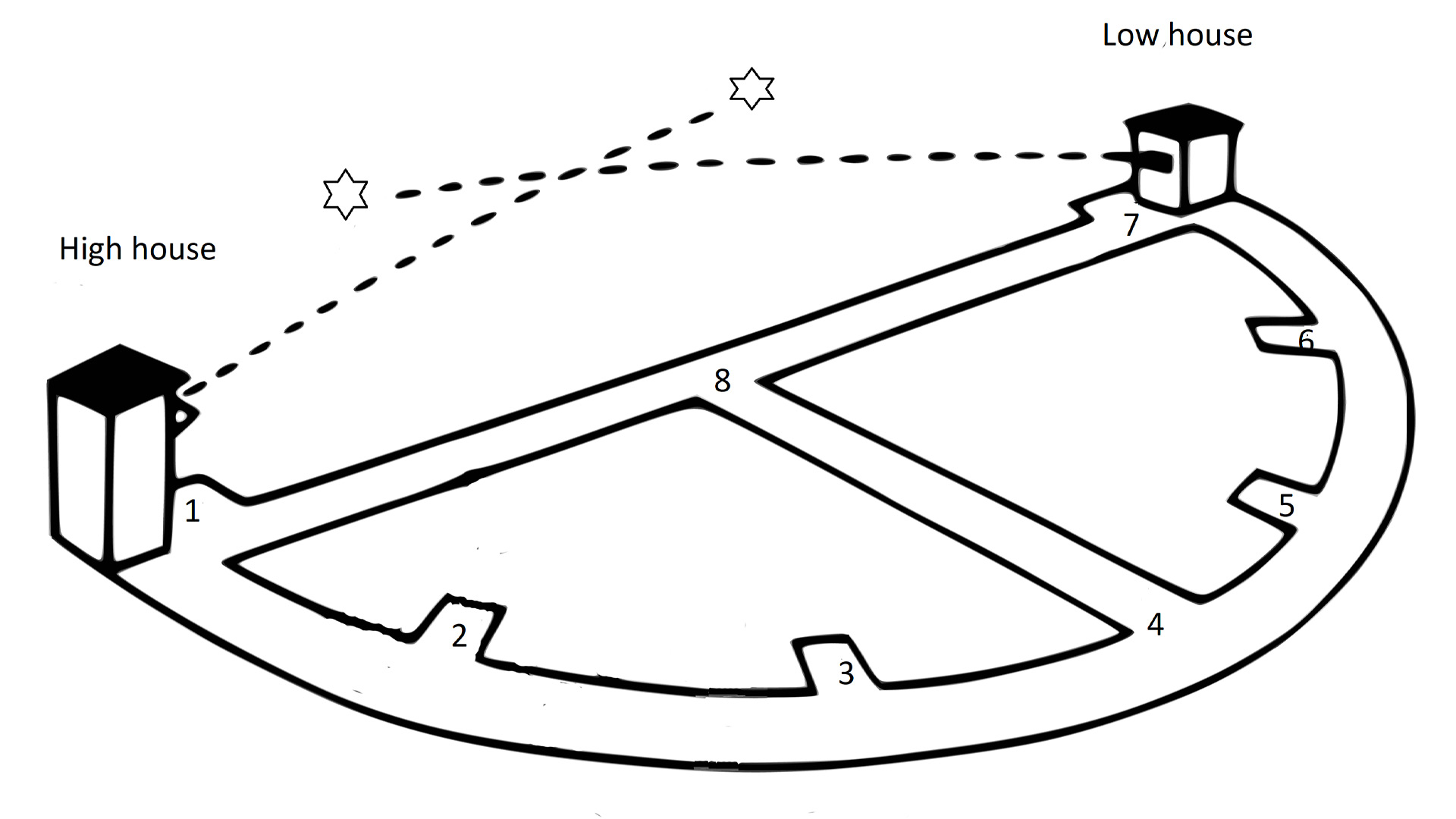 Skeet is shot on a 21-yard circumference, semi-circular layout consisting of seven shooting stations, with an eighth station halfway between stations 1 and 7. Targets come from the left from the high-house (trap is 10 feet above the ground), and from the right side from the low-house (trap is 3½ feet above the ground). One shooter is in the shooting position at a time. A round is 25 birds and consists of both single targets and simultaneous pairs. In contrast to trapshooting, skeet trajectories include crossing targets, as well as going away and incoming birds, depending upon the station.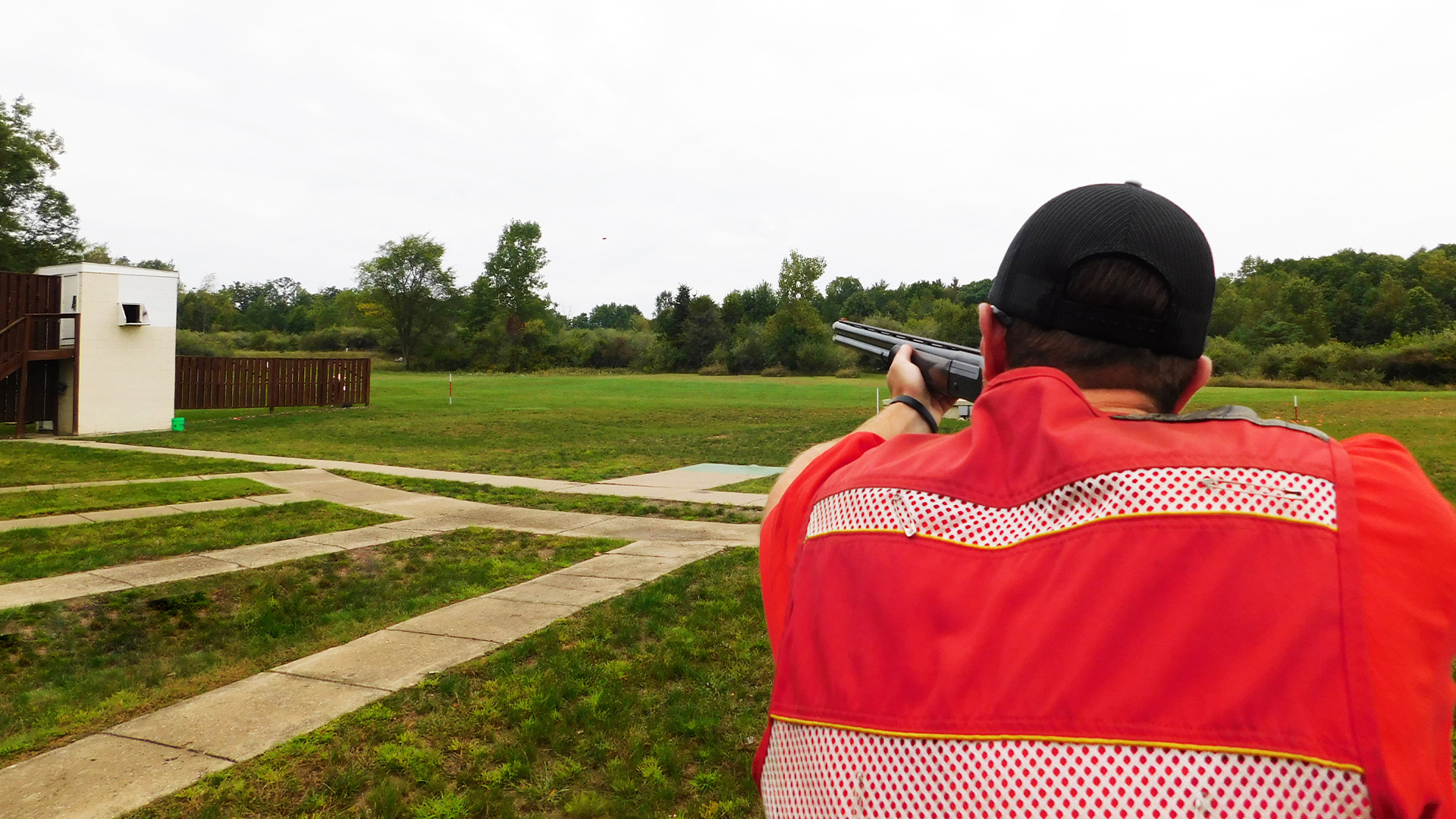 The normal course of fire is:
Stations 1 and 2: high-house single, low-house single, high-house/low-house pair
Stations 3, 4 and 5: high-house single, low-house single
Stations 6 and 7: high-house single, low-house single, low-house/high-house pair
Station 8: high-house single, low-house single

Sporting Clays
Sporting clays came to America around 1980 from England. First advertised as Hunters Clays, the game continues to gain in popularity—both with recreational shooters and serious competitors. Since sporting clays is shot on a course with usually anywhere from 10 to 15 shooting stations geographically spaced apart, it is sometimes referred to as golf with a shotgun. No two courses are alike.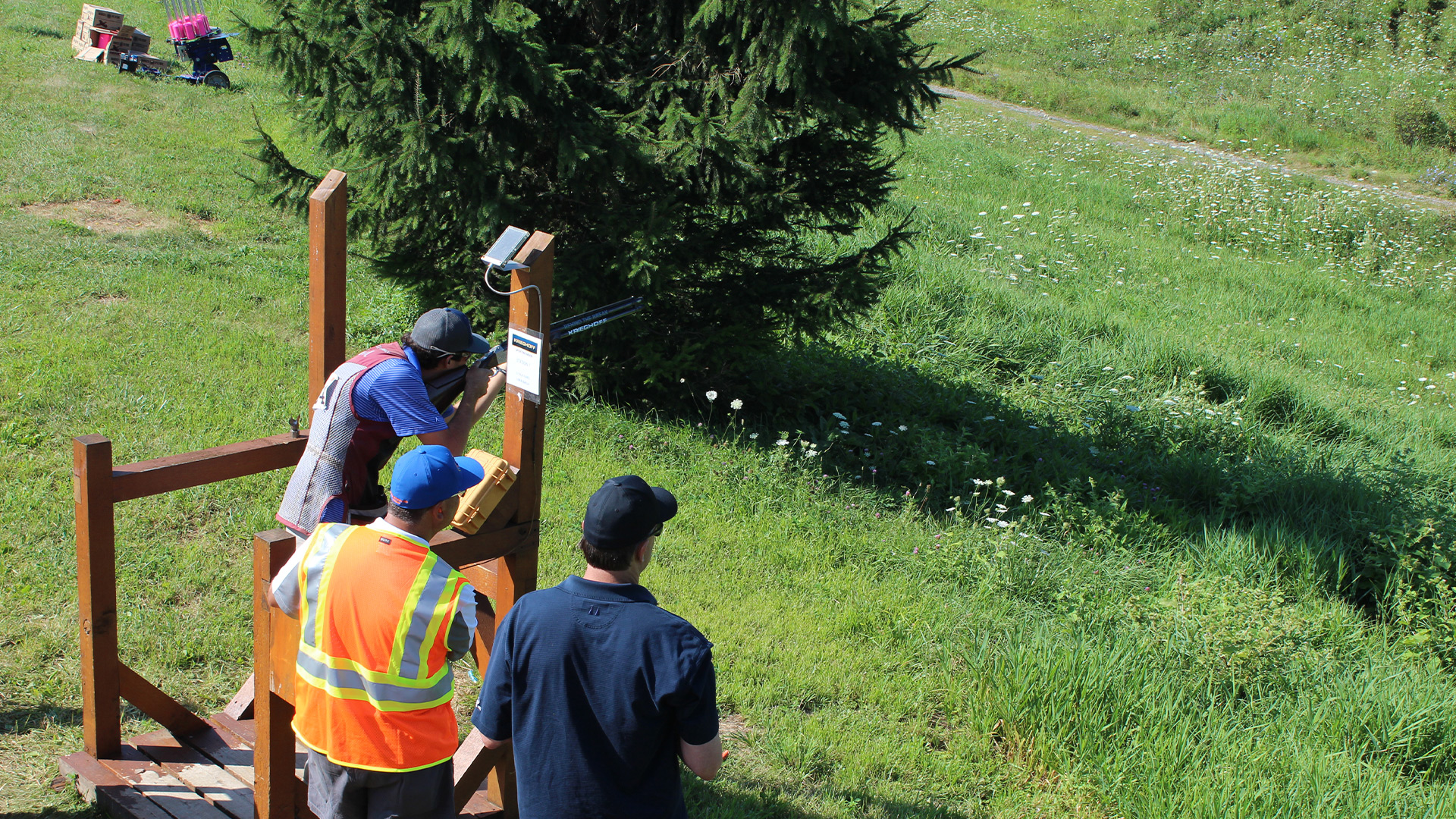 The allure of sporting clays is the target variety. On a good sporting clays course, you will find a varied mix of target trajectories—incomers, out-goers, looping and crossing—you name it. There are also several target sizes and shapes—all are fair game on the sporting clays course. Targets are thrown as singles (two shots allowed), report pairs (second bird is launched upon the report of the gun) and true pairs (simultaneously thrown). A round is usually 50 or 100 targets but can vary.
One competitor stands in the shooting station at a time. The first usually views the targets before attempting them. Shooters take turns leading off. Sporting clays is the game that best simulates live game shooting, although there are some target trajectories thrown not found in nature, such as the springing teal (straight up in the air) and the chandelle (arching target thrown on edge). Today, sporting clays competition in the U.S. is sanctioned by the National Sporting Clays Association (NSCA).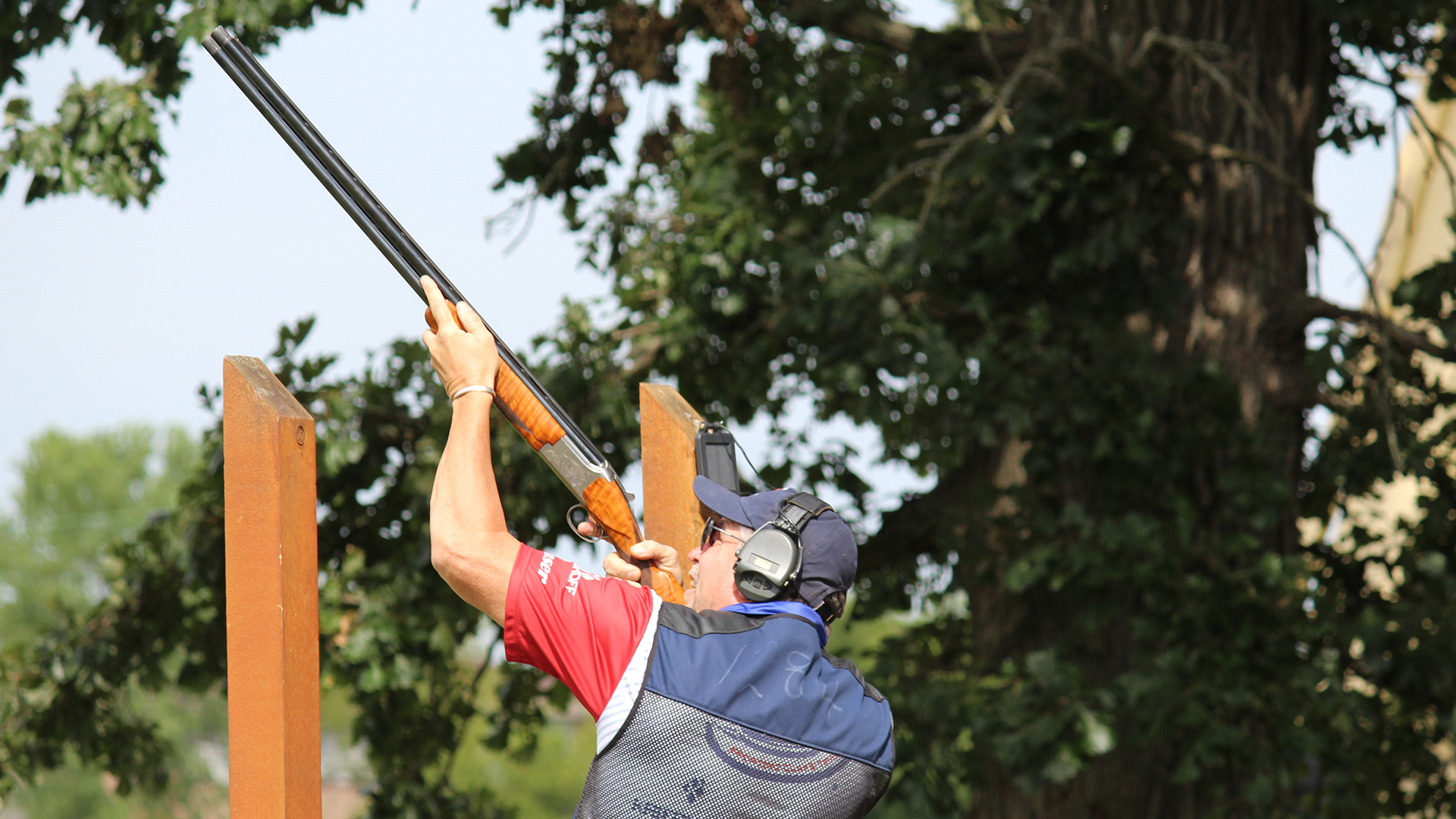 International Skeet
The format for international skeet used at the Olympic Games and other high-level events consists of two towers on opposite sides of the shooting field. On the left is the high-house and the right is the low-house; target trajectories are left to right and right to left, respectively. As with American skeet, there are specific shooting sequences for each station where targets are launched across the shooting field as singles or doubles. However, the targets are thrown faster and farther than in American skeet—67 meters at 65 m.p.h. in international skeet.
---
Read more:
Results: 2020 Sporting Clays Nationals