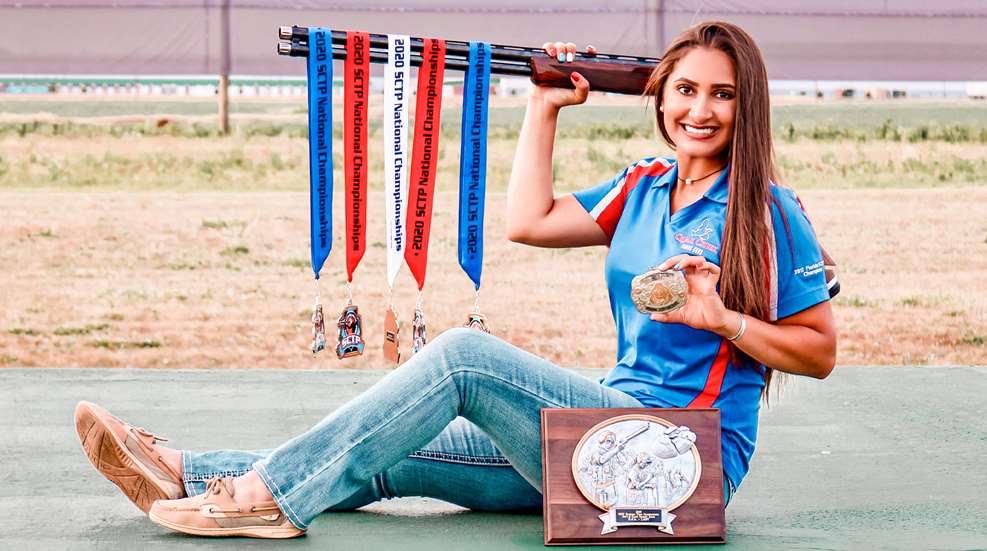 Nineteen-year-old Reanna Frauens is on a tear. The University of Florida sophomore was recently named Captain of the 2021 Krieghoff Ladies All-American sporting clays team, a fitting culmination resulting from a stellar 2020 sporting clays season. In addition, she joined Team Remington this past February.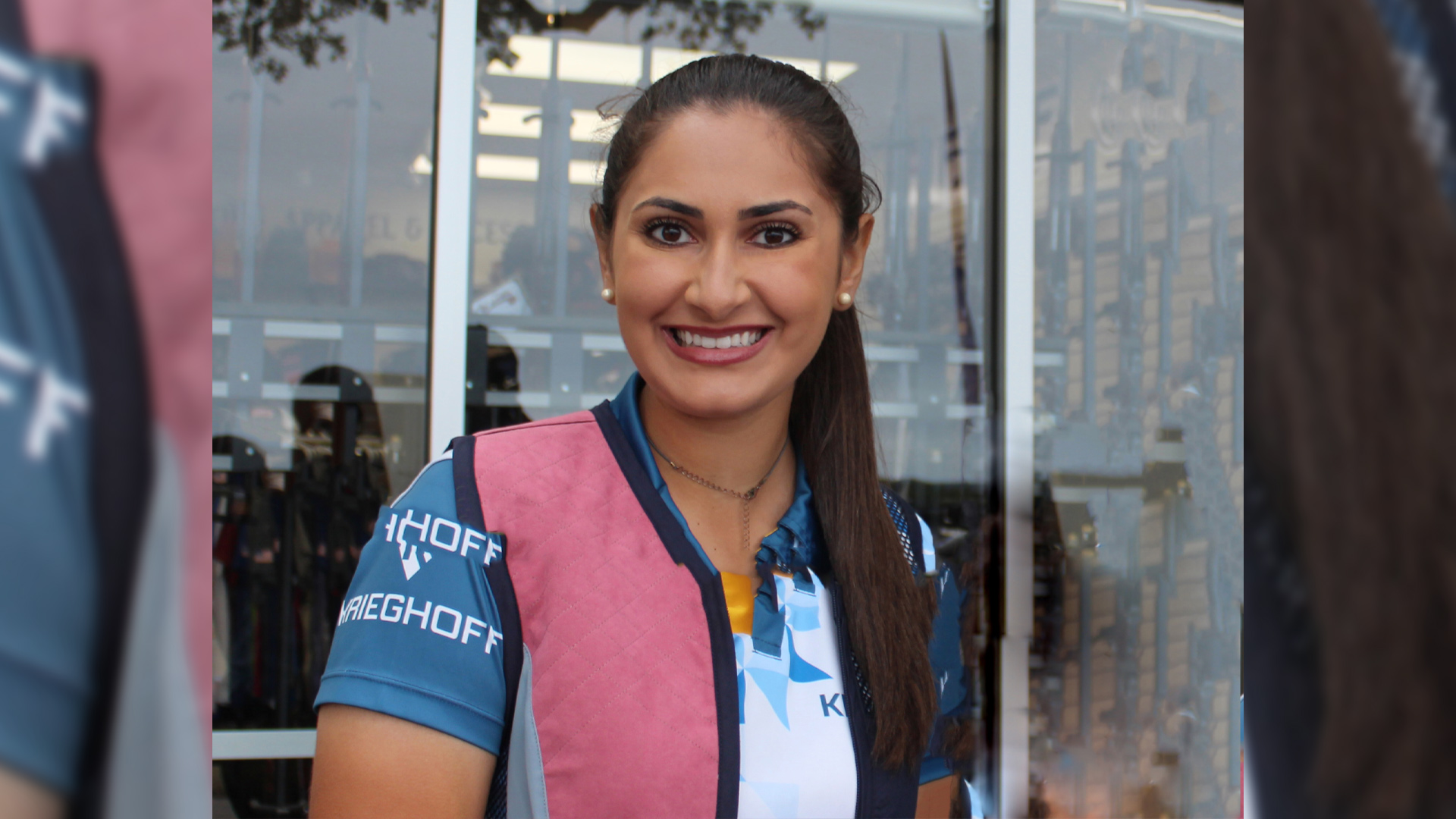 Frauens (rhymes with ponds), of Coral Springs, Fla., began her competitive clay target career as a high school freshman, when she joined a Scholastic Clay Target Program (SCTP) youth shotgun team at her local gun club, Quail Creek Plantation, (now Quail Creek Sporting Ranch) near Okeechobee. The team's sporting clays coach, noted shooting instructor Mike Luongo, immediately knew she had a special gift. "He recognized my talent from the way I mounted a shotgun on orientation day and asked to coach me," she said.
That first meeting resulted in a lasting student-mentor relationship, along with a friendship that survived Luongo's subsequent relocation to South Carolina. Despite hundreds of miles separating the two, Frauens still makes a point of traveling to train with him in South Carolina a couple times each year.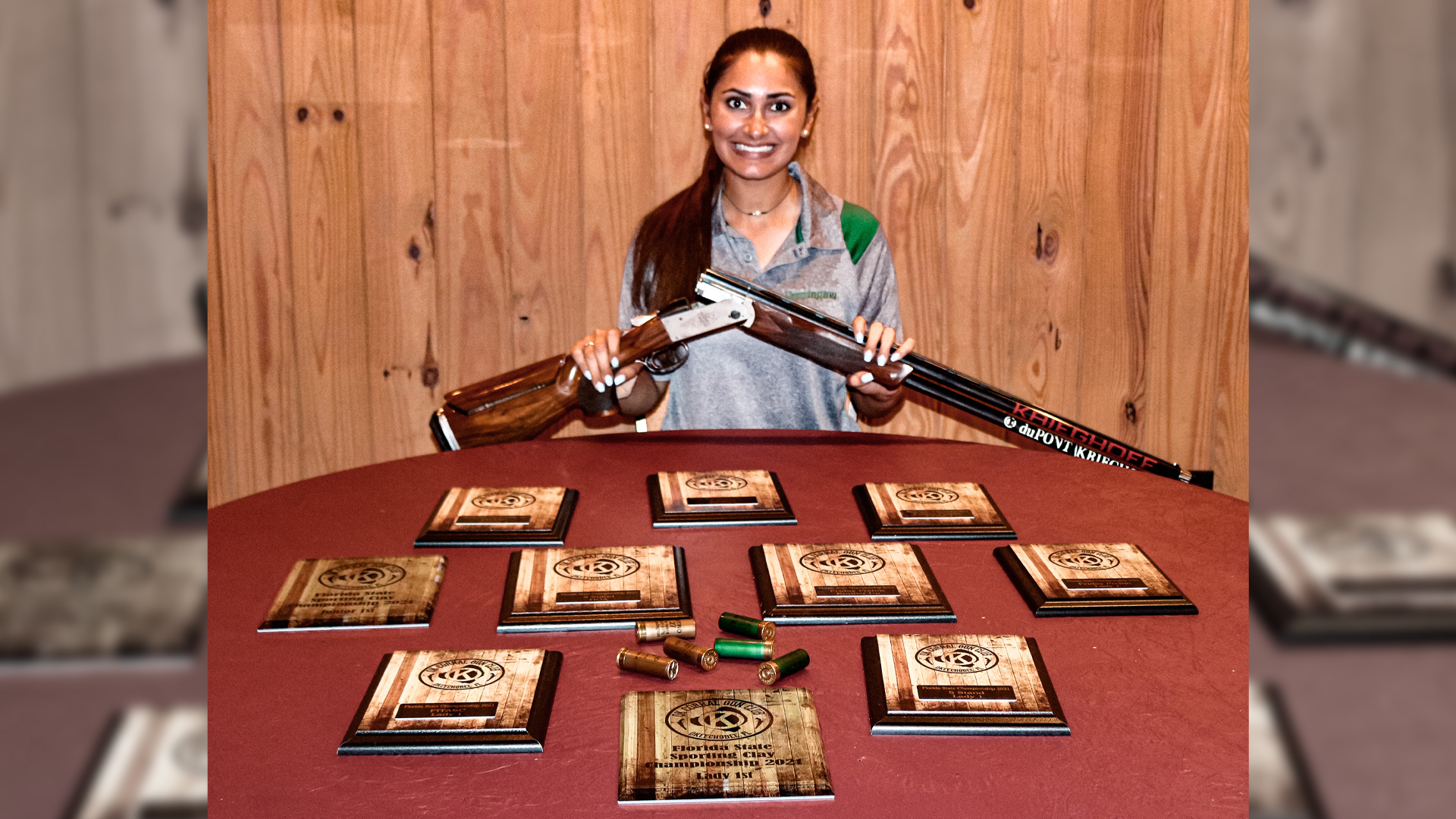 While shooting for the Young Guns of Quail Creek, Frauens also competed in trap and skeet, and under the guidance of Joe Loitz, became highly competitive in those disciplines. Her SCTP career came to crescendo at the 2020 SCTP National Championship, when she was awarded the HOA Lady title for the second year running. Other distinctions earned at the SCTP Nationals included taking the Last Competitor Standing competition two years in a row and being the first female to ever shoot a 200 straight there. Although she is no longer competing in the SCTP, Frauens is paying it forward by now acting as a volunteer coach for the same Young Guns group that was so instrumental in her early development.
Frauens' more recent accolades have come while competing in National Sporting Clays Association sanctioned events. At the U.S. Open, held in June at Kansas' Claythorne Lodge, she won the Ladies title in both the 5-Stand and Super Sporting events. In her home state of Florida, she blasted her way to the 2021 Florida Lady's sporting clays title and FITASC Lady title, and at the 2020 NSCA National Championship, held last October at the National Shooting Complex in San Antonio, Tex., she was crowned the 2020 FITASC National Lady Champion (FITASC is an international form of sporting clays), and 2020 Krieghoff-Kup Lady Champion. The K-Kup, as it's commonly called, is the single highest attended 100-bird NSCA competition of the year, drawing more than 1,300 shooters last year.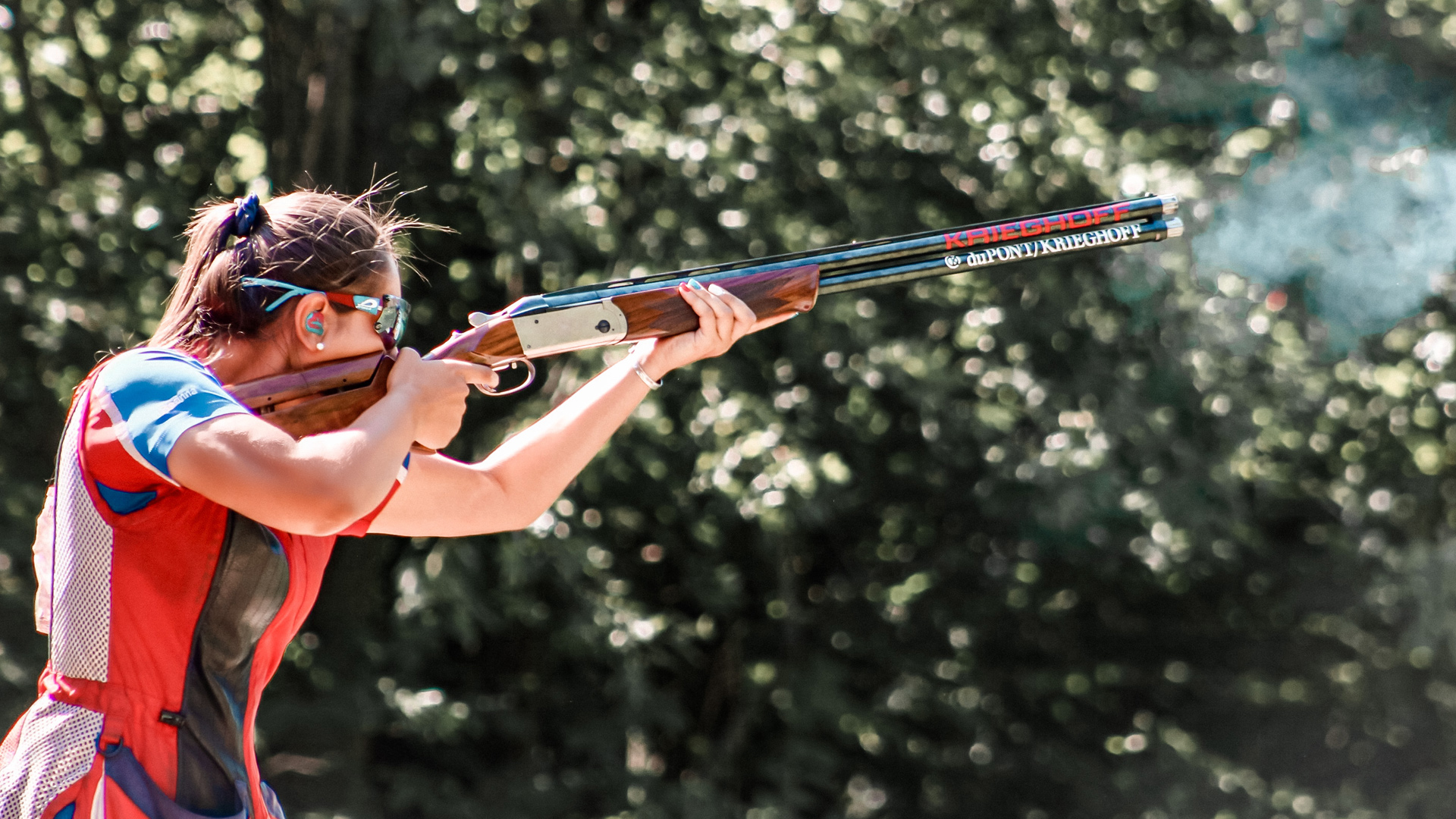 The 2020 school year was interrupted by the COVID-19 pandemic and like college students all across the country, Frauens attended courses remotely, via the internet. In August, she moved to Gainesville, Fla., to begin her second year at University of Florida on campus, where she's an animal science major on a pre-veterinarian track. She plans on pursuing a career as a large animal vet upon graduation.
The University of Florida's collegiate club shotgun team is now reaping the benefits of her experience. Frauens took over the management of their Instagram page and has been instrumental in introducing them to ACUI competition. The team recently acquired team vests and with Reanna's help, has incrementally been introduced to shooting events—starting with local shoots hosted by other colleges, the Florida State SCTP shoot and the ACUI Southeast Regionals.
A multi-dimensional shooter, Frauens shoots quite a lot of rifle, and was at one time competitive in archery, earning several state and national championship titles along the way. Although she no longer competes in archery, she bow hunts with her father on the family hunting lease in Pennsylvania where her dad hunted with his father while growing up.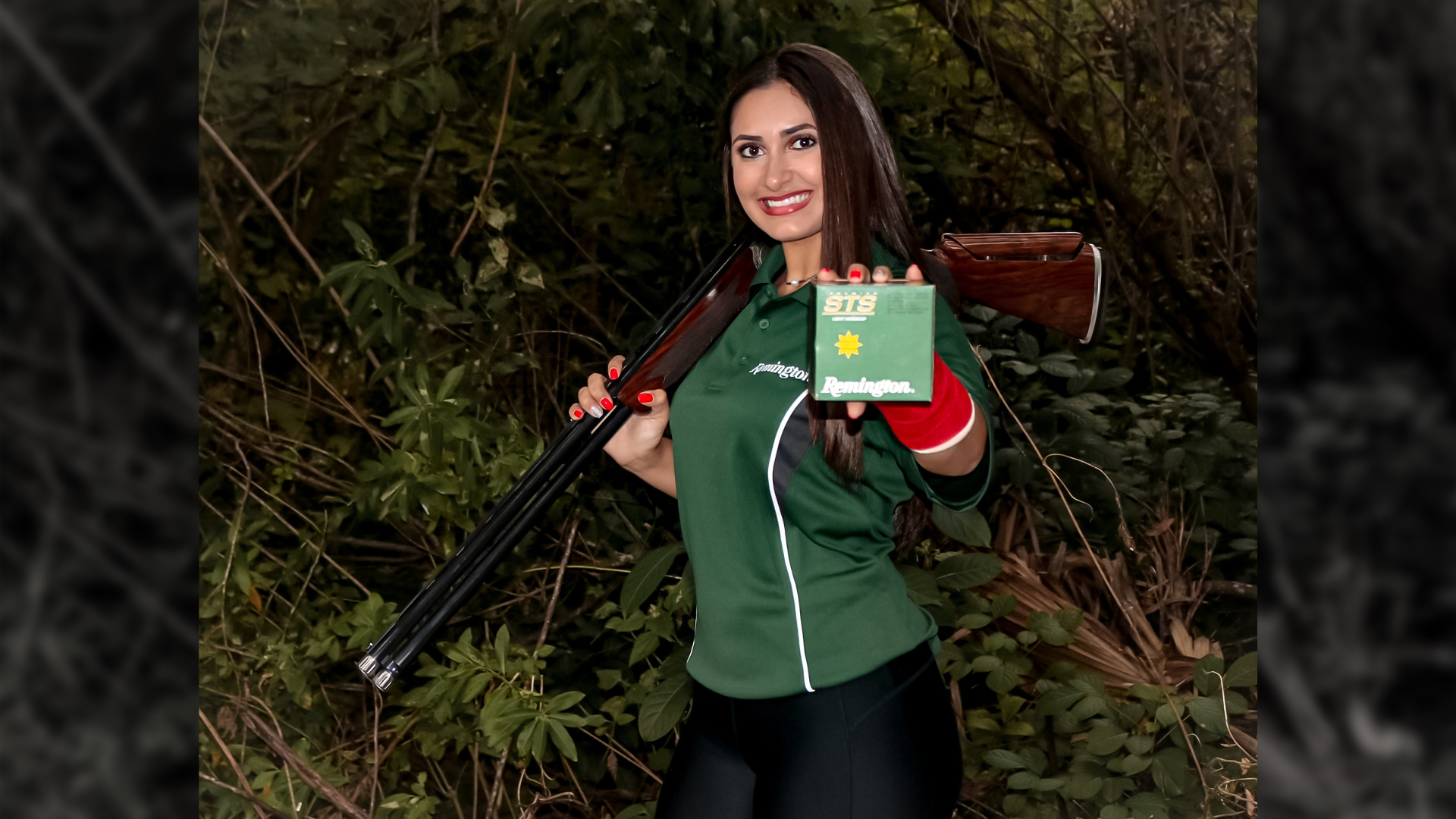 Frauens shoots a Krieghoff K-80 Sporter with 30-inch, flat-ribbed barrels. She chose the K-gun Sporter over the Parcours model (a fixed choke gun) because while competing in the SCTP she wanted the option of being able to change chokes. She is sponsored by Rhino choke tubes and says she rarely changes them, typically shooting light modified in both barrels.
She's also sponsored by Krieghoff International and duPont Krieghoff, saying, "I've been blessed to have received their support since December 2018." Other sponsors include PMS Firearms, providing her Pilla shooting glasses and custom molded ear protection, and Remington Ammunition. For sporting clays, she uses Remington STS 1⅛ oz. 1,200 f.p.s., number 8 shells. She occasionally uses 7½ shot for flying rabbits and far or edgy targets. For FITASC she shoots Remington 1 oz. Nitros, at 1,290 f.p.s., 7½ shot.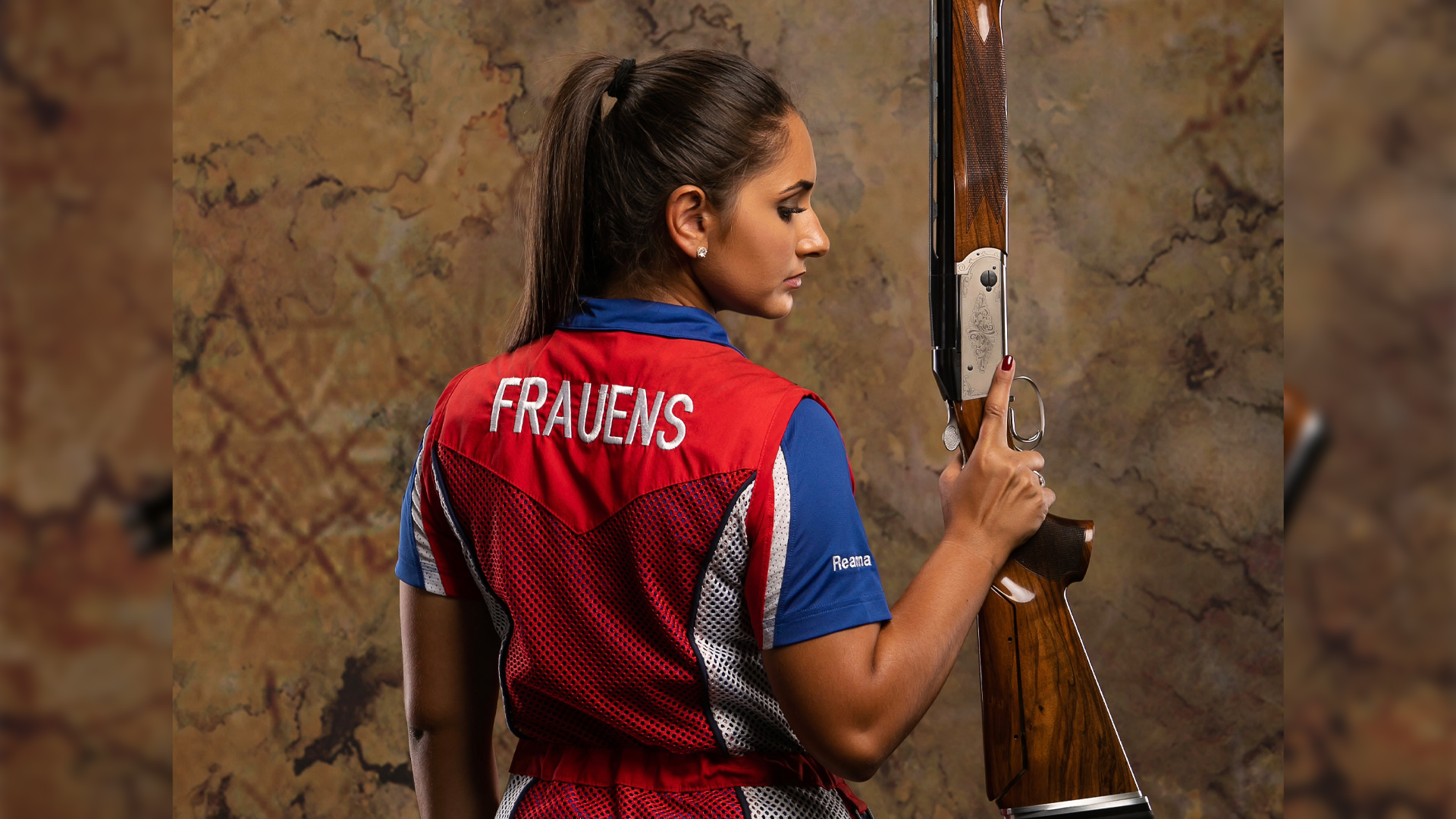 When asked what her problem targets are on the sporting clays range, she replied, "Well, I don't want to spill all my secrets, but at some point or another I have had difficulty with almost every type of target. Over the years, the target that I find difficulty in may change to a different type. So, incomers and chandelles have probably given me the most trouble throughout my years of shooting."
Primarily a pull-away style shooter, depending upon the target Frauens may also use the swing-through technique. "On a close, slow crossing or quartering bird I'm likely to use the swing-through method, but on a distant crosser I always use pull-away."
She loves the variation typically found on the sporting clays course. "Every course consists of different target presentations, which makes each competition challenging in its own way," she said. "I find pleasure in traveling to different grounds across the country and shooting in a range of terrain that I'm not accustomed to. Every course has its own uniqueness to it but presents a challenge in which I particularly enjoy."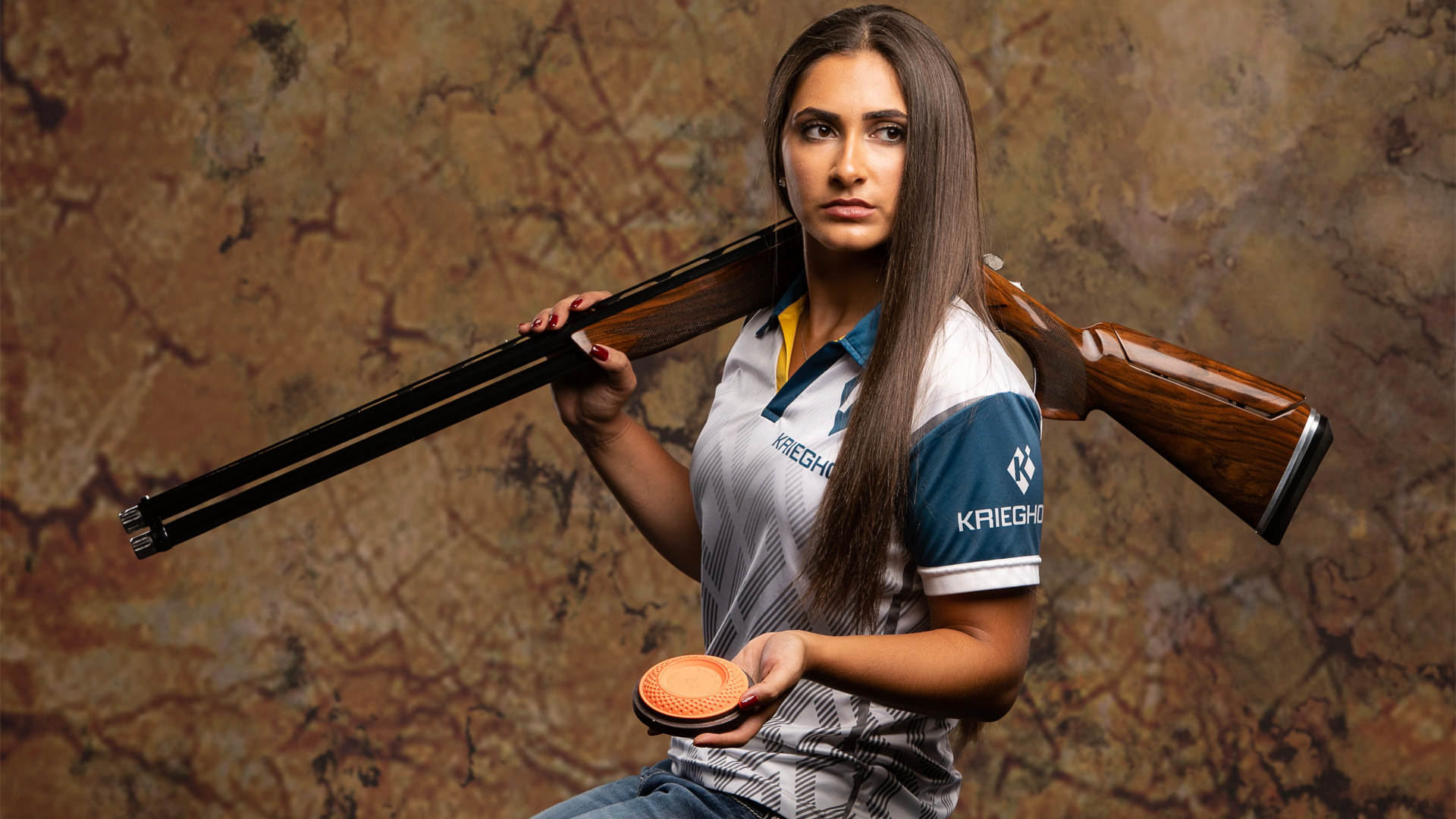 Her shooting goals? Her loftiest ambition is to make the U.S. Sporting Clays or FITASC team and win a World Championship title. Frauens also has her sights set on a U.S. Open title and a National Sporting Clays title—maybe even becoming the first female to win the entire competition. Right now, however, school is her number one priority and since the track she's on is academically rigorous, she may not be as active shooting while in college as she was in high school.
Watch for Reanna Frauens' name on the leaderboard. Wherever she's shooting, it's sure to be near the top.
---
Read more:
ATA Trapshooting Hall of Fame Celebrates Golden Anniversary