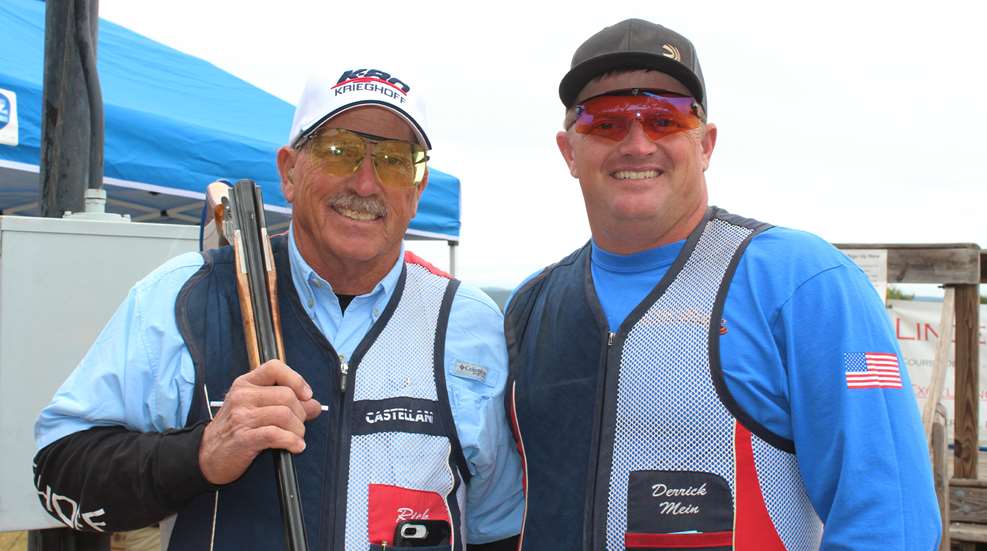 Thirty-five-year-old 2020 NSCA National Champion Derrick Mein grew up in Walnut, Kan., and now lives 90 minutes away in Paola, Kan. He started shooting because he wanted to tag along with his dad, who helped him with the basics of a gun mount. 
"He didn't start shooting that long before I did, so we both kind of learned together." Derrick says his dad, noted sporting clays and helice shooter Rick Mein, progressed at a much quicker rate than he did, but they grew into the sport together. Between the older and younger Meins, 15 consecutive Kansas State sporting clays titles were awarded to the pair. Of those 15 wins, dad Rick won two and Derrick took 13.
In addition to his two NSCA National HOA titles, Derrick won the 2016 World FITASC championship (Italy), 2019 ITCFS World English Championship (Ireland), 2018 World All-Around Championship (Tucson, Ariz.), 2020 Olympic Trap Trials, 2015 Nal Ad Sheba Desert Championship (Dubai) and the National FITASC Championship (twice).
He shoots a 32-inch barreled Kolar Max Lite with a tapered, fixed ramp rib and a custom Wenig stock. He got the gun in 2015, four weeks before winning the Desert Championship in Dubai. "For me, it was a very natural gun to start competing with." 
Mein recently signed a sponsorship with Federal Ammunition and will be shooting the company's new 1-ounce paper shell at 1,290 f.p.s. Federal's 24-gram paper load will be his preferred load for Olympic Trap. He uses both size 7½ and 8 shot, depending on the target presentation. If Mein feels it requires more energy, he'll go with 7½. If he feels it needs more pellet count, he'll shoot 8 shot.
Friends and fans of Mein were disappointed that the 2020 Olympic Games in Tokyo, Japan, were postponed due to COVID-19. Last year, Mein secured a spot on the U.S. Olympic shooting team in International Trap, but is guaranteed a spot on the team for the rescheduled Summer Olympics.
Mein says winning a second national HOA title was validating, as well as good for bolstering his confidence. He thinks shooting 75 targets per day over four days against the "best of the best" makes this contest particularly hard. "I've always said that the NSCA National Championship it the hardest tournament to win on the planet."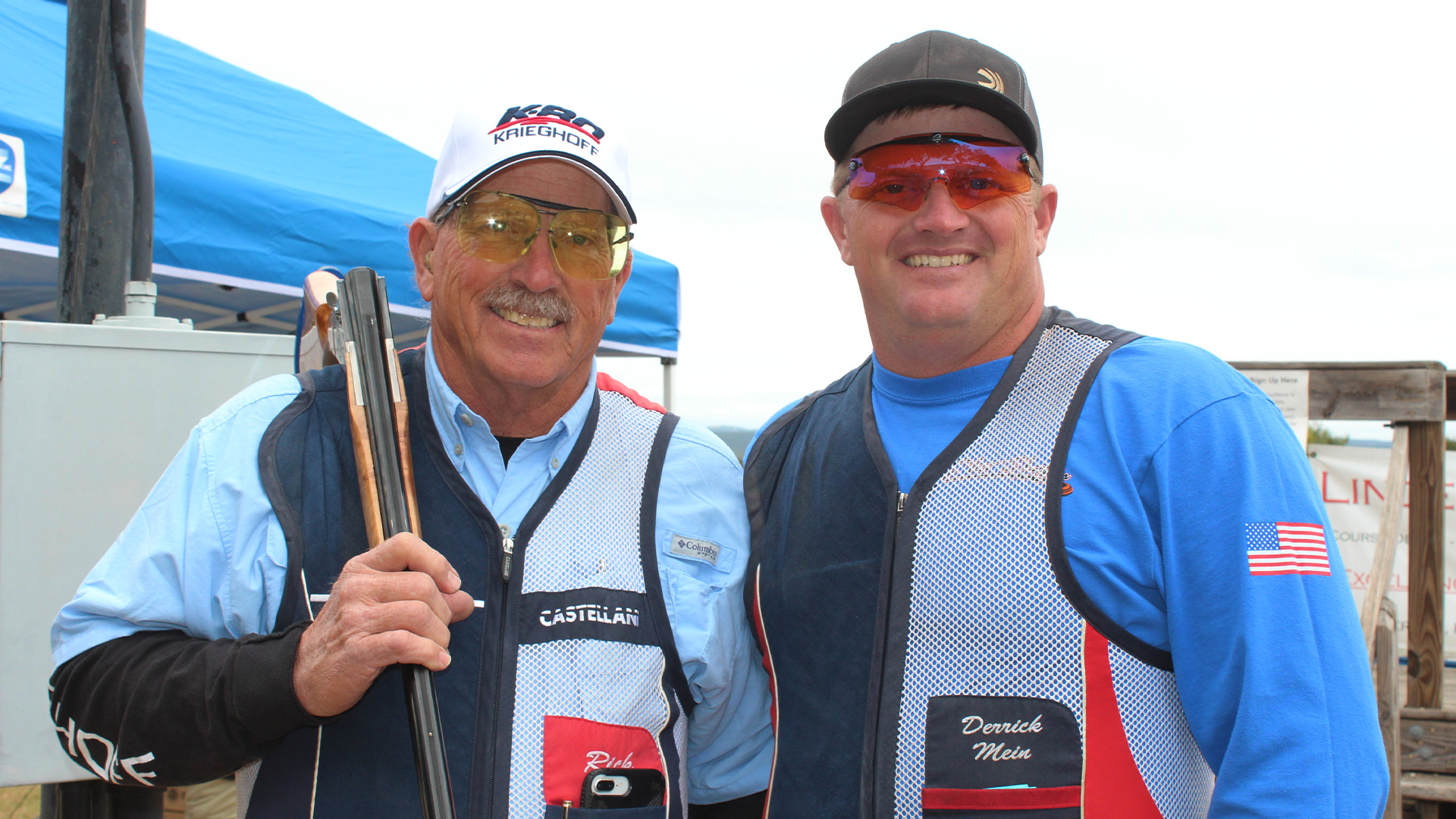 Photo: Father and son Rick and Derrick Mein are all smiles at the 2020 National Sporting Clays Championship in San Antonio, Texas. Photo by Dana Farrell.
---
Read more:
Review: Caesar Guerini Invictus Sporting M-Spec