by
posted on October 18, 2016
Support NRA Shooting Sports USA
DONATE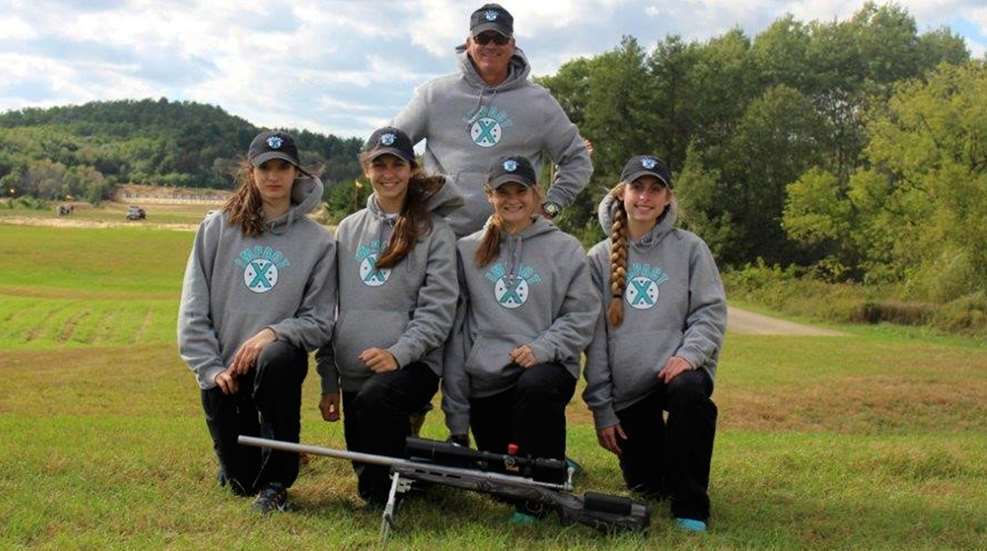 Above: Coach James H. Graham Jr. stands behind (from left to right) Lynzie Graham, Jana Voges, Makenna Graham, and Bailey Bass.

The appropriately named Team Impact X of Bulverde, TX, had a great performance at the 2016 NRA F-Class National Championships, held this past September in Lodi, WI. The junior shooting team, consisting solely of girls who compete in F-Class, includes Coach James H. Graham Jr. (a retired U.S. Marine Corps Gunnery Sergeant), Bailey Bass, Lynzie and Makenna Graham, and Jana Voges.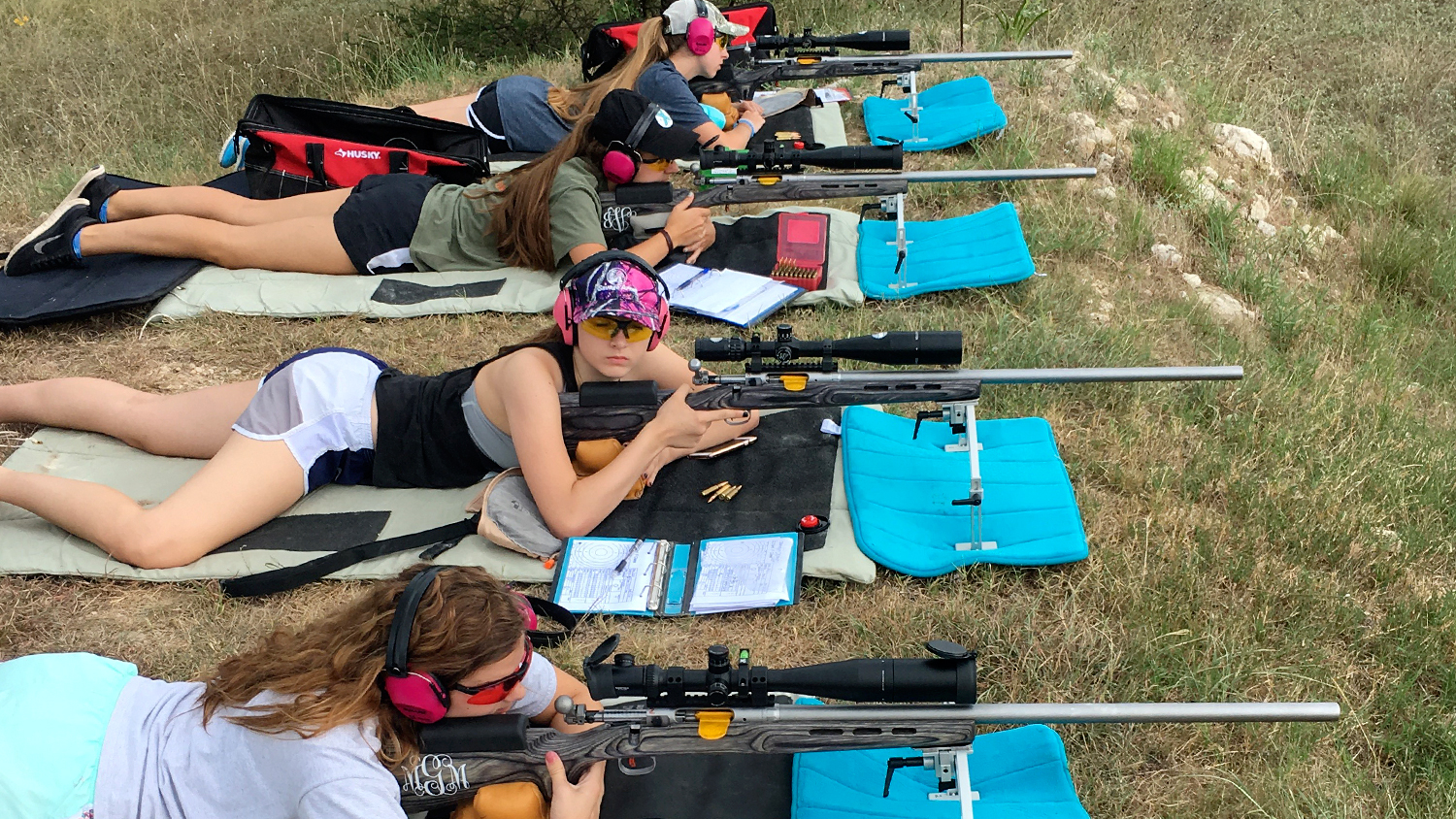 The girls range in age from 13-16 years old, and all performed well at the 2016 U.S. F-Class Nationals, and also in Texas State matches. Bailey Bass is the 2016 Texas State F-Class Junior Champion, and Lynzie Graham is the 2016 National F-T/R Junior Champion. In addition, Team Impact X broke a few NRA National Records at F-Class Nationals this year.

The team is currently in preparation to shoot in the F-Class World Championships in Ottawa, Canada next year. Coach Graham was kind enough to talk to Shooting Sports USA about the girls' record-breaking year in F-Class competitive shooting.

How did each girl get started in competition?

Coach Graham: All of the girls are new to shooting in competition. Going into their second year―they are strong competitors with winning in mind. They don't like losing.

When we started, I borrowed a few rifles to try out with my two girls and myself. Later on, I saw the calmness that one young lady (Bailey) had, and asked her mother of her interest. The young lady was easy to train and really enjoyed what we were doing. I started looking at future team matches and determined the needed for a fourth shooter. Then, we just happened to meet Bailey's cousin, named Jana, who was already gun-savvy and used to the outdoors having grown up on a ranch and with a brother also in the USMC.

What kind of guns and ammo does the team use? What kind of customizations?

CG: Initially, we bought Savage Arms F-T/R .223s. After several months I realized to be F-T/R contenders we needed .308s. After contacting Savage they sent us four new .308 F-T/R rifles. For scopes we have Nightforce and Vortex.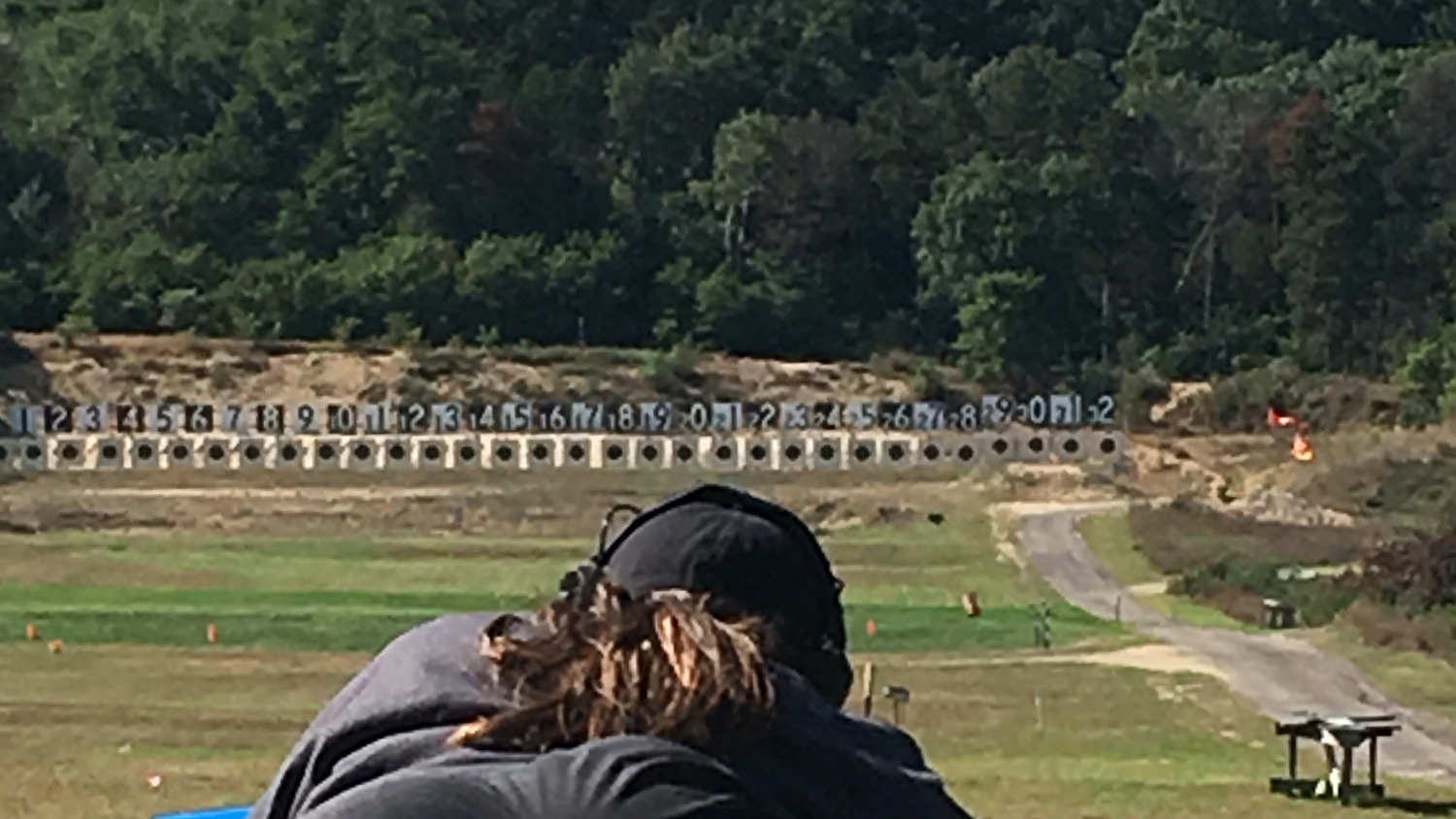 Besides yourself as their coach, do the girls have any shooting mentors?

CG: The girls' dads are all hunters and strong supporters, and their mothers have set the example that they can achieve what they desire if they try. Three of the girls have brothers in the U.S. Marine Corps who are also looked up to as mentors.

I remember being a youth coach at Perry many years, but I am truly impressed with some of the shooters mentoring these girls, sharing their successful tactics and making them feel comfortable at matches. There are so many pro shooters on the line all willing to help.

Tell our readers about how the team trains?

CG: As a coach I don't want to burn them out, so we would shoot once or twice a week. Training does not take long, we actually spend more time setting up, talking about conditions, and dry firing than we do launching rounds down range. We mainly shoot mid-range (300, 500, and 600 yards).

A typical training day only lasts about 90 minutes, as we only shoot 10-20 rounds each. This is for mentally and physically prepping for the stage, but also because feeding for guns can be costly. I use a plastic Pringles lid to show how easily they can maintain groupings in the 10-ring (3 inches). Many times, the girls have produced dime and nickel size groups at 300 yards. They are great wind readers.

Do you have any stories to share from Lodi this year?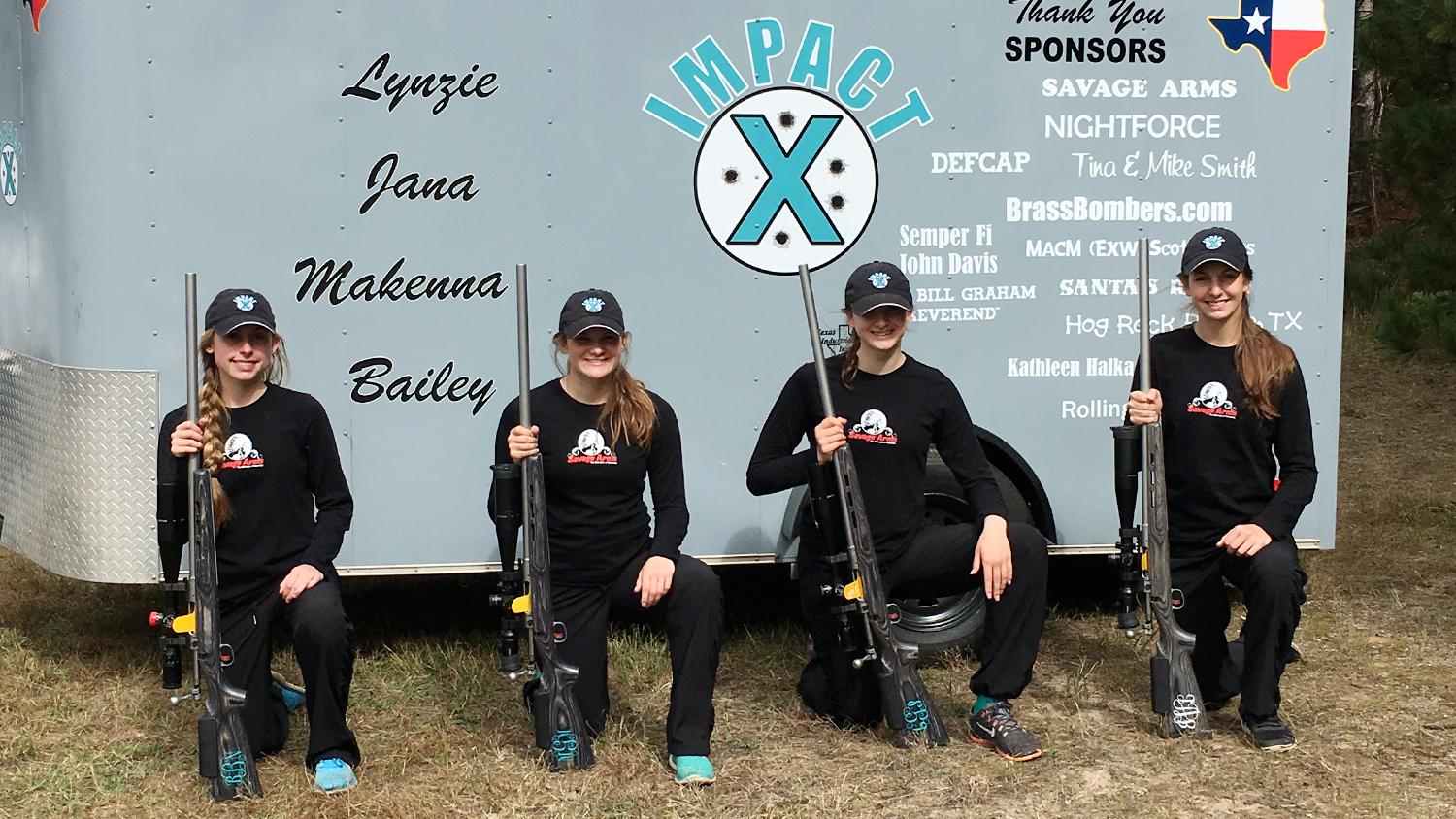 CG: Lodi was cold, wet, and very gusty―30 MPH winds. It ate up the .223s, and did not help the .308s that we brought to the line. F-Class this year had many nice people, with a great new targeting system. However, those of us from Texas could do without that 40 degree cold, as well as damp weather, with 30 MPH wind gusts that were chilling to the bone. Our team is now well prepped for our usual lone week of winter weather back home.

On Day Two, we were using the new electronic target scoring system and wow, what a great advancement for marksmanship. But, as with any new program and computer system we had glitches. Lynzie, a 13-year-old shooter, had her system go down right at the beginning when going for record. The Line Referee had to move her a few targets over to an empty position. I was worried because of a target number change and potential crossfire, and the gusty winds. She came off the line with a 198 and a high X-count. I was amazed, noting how she placed well above many Master and High Master F-Open professional shooters. Lynzie and I walked to the admin office for the next day plans. As I saw Mid Tompkins, I reported that my shooter just shot a 198. Mid's response as he looked at her "show off". Mid is a person who spent his life on the gun and training champion shooters, so that meant a lot to her knowing what Mid meant.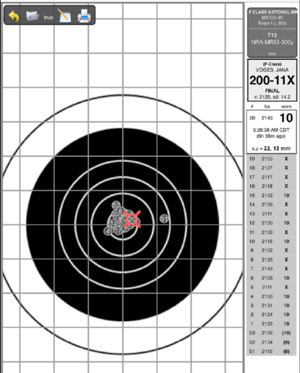 Additionally on Day Two, Jana shot a 200-11X on the 300-yard line. Upon her pulling her cart to the 500-yard line, another shooter congratulated her for not only cleaning the stage―but for setting two new F-T/R National Records.

Has the team faced any setbacks?

CG: This is only our second year, but we have had some setbacks. I have always told the girls and their parents that this must remain fun, and must not have a negative impact on school work. I also don't want to financially strain the families. The sport can be costly, the U.S. Nationals alone costs around $10,000. Bullets cost about $1,000 for each championship the team attends. The Load EX takes me about 6 weeks to load. I have the girls help with training ammo, but I prefer to work their big match ammo. Soon, the girls will learn to do it.

So, what's in the future for Team Impact X?

CG: Team Impact X is being reworked―including positions, rifle systems, and more. We have been asked to shoot for a professional gun-related company as our primary sponsor. We will shoot in PHX in February 2017, and then the World Championships in Canada. PHX will provide the best tech training, some long line exposure, and we will meet great people. The girls will be the first to tell you this―their goal, every time they come off the line is to leave it like a champion.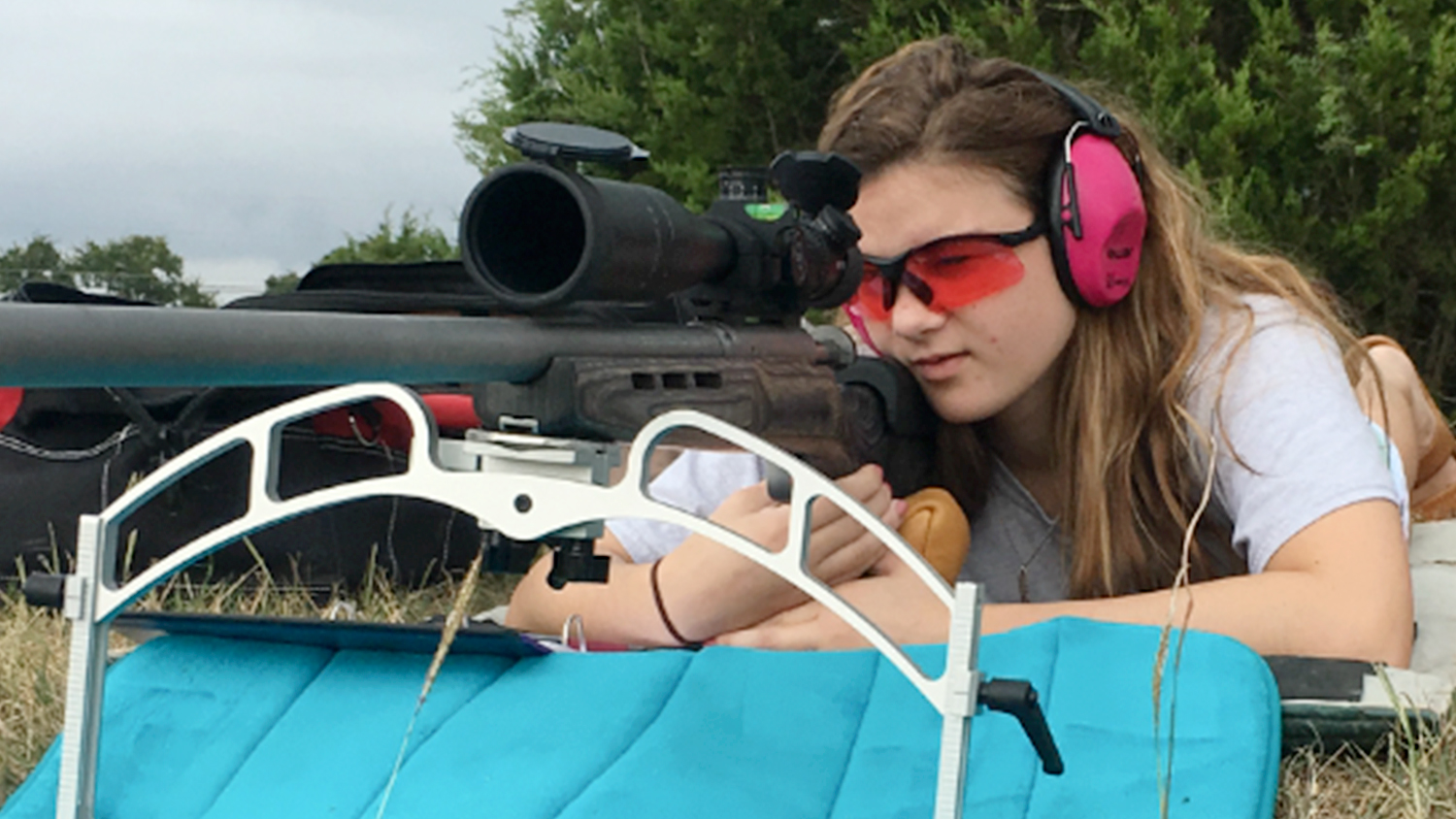 F-Class is still fairly new, with a limited number of junior shooters. Nothing brings a smile to my face like a junior shooter being awarded their awards medals. My goal is to grow this program―for the future of the shooting sports. Many of today's champions started out as junior shooters. My best tip for others is to get on the firing line to help a junior. Befriend them, shoot, watch them shoot and be happy. Your worst day on the range is always better than your best day at work.

*Editor's Note: The team recently picked up a new primary sponsor and will be known in the future as Team McMillan.