by
posted on October 17, 2016
Support NRA Shooting Sports USA
DONATE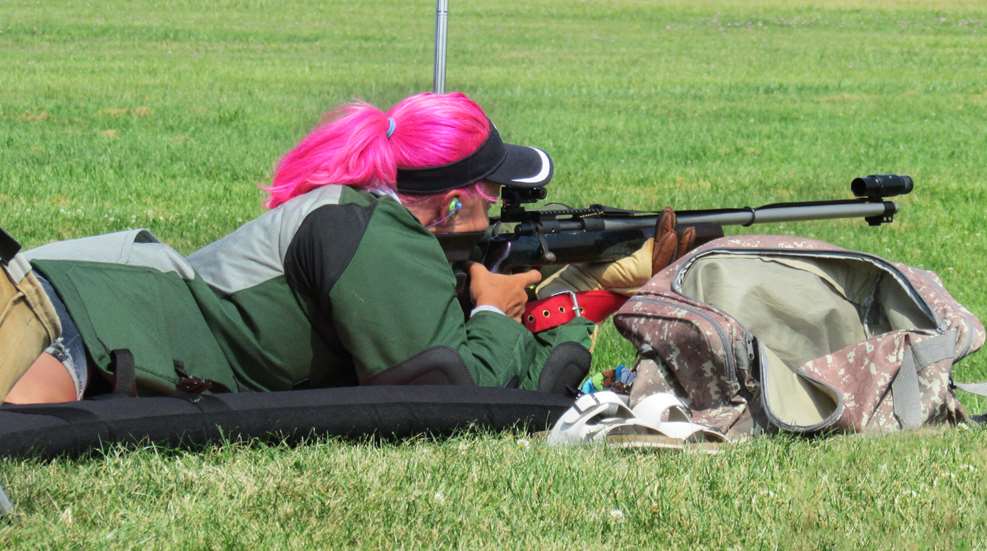 Dakota Littlefield shot her first gun at the age of 13, when her parents took her to their local gun club in Custer, WA, for an NRA-sanctioned smallbore rifle course. She enjoyed it so much that in 2012, Dakota started competing as much as possible, achieving a Distinguished Expert ranking a mere five months later. From there, she was introduced to the AR15 and the .308, starting practice with the Washington Warriors State Junior team coached by Gerald Bentler.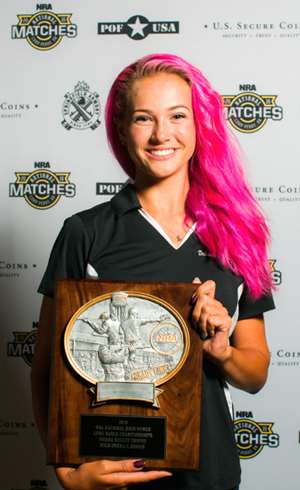 Her mom and dad, Jay and Joanna Littlefield, ferried Dakota to her practices at the range two hours away from their home, and supported her shooting career. Additionally, Mr. John Kaye, after meeting Dakota gave her a rifle, and his trust―in return only requesting that she make him proud with her shooting performance.

Says Dakota: "I can only hope I earned it."

It's pretty safe to say that she has fulfilled Mr. Kaye's request. This year, 18-year-old Dakota attended the NRA National High Power Rifle Championship for the third consecutive year with the Washington Warriors, winning High Junior in the coveted Sierra Trophy Match. Out of a field of 44 seasoned High Master rifle competitors, she finished 16th overall in her class. Dakota was kind enough to answer a few questions for Shooting Sports USA.

What kind of ammo and rifle do you use? Any customizations?

Dakota Littlefield: My service rifle is an Armalite I received from a former Captain of the U.S. Army Marksmanship Unit. I shoot .223 ammo with 69-, 77-, and 80-grain Sierra Match King bullets with Winchester brass and CCI primers. I use Reloader 15 and Varget powder depending on the load. My .308 is a custom-built; with a Jim Cloward stock, Remington Model 700 action, Krieger barrel, with a Phoenix Precision mounted as my rear sight and a Stallings Machine RightSight in the front. I use Lapua Brass, CCI BR2 primers, Sierra 2156C Palma Bullets. I also use Varget exclusively in my .308 loads. Like other competitors who participate in this sport, I spend hours at the reloading bench and the range, trying to create the best loads possible.

Do you have a shooting mentor?
DL: I never had anyone in my family show me how to shoot. My mom and dad are both well-versed—but not in the same discipline as me. I looked to more experienced teammates for mentoring and advice on how to get better―while also absorbing as much information as possible from my coaches. My coaches that deal with me not only at the National Matches, but at every practice and match I have shot, they definitely deserve a shout-out. My teammates also keep me sane―we are one big gun-loving family, and I couldn't imagine my life without any of them.

What is your favorite part of shooting the National Championships?

DL: I have been to the National Matches three times. From those years, there are memories that I will cherish and never forget. I have so much fun every year that I attend, and even though there are times, such as when my gun wasn't working properly and I just wanted to go home―I will always think of shooting at Nationals as an amazing opportunity, and because of it I have made new friends across the country each year. I wouldn't be the shooter I am today without the generosity of my fellow shooters.

What is your best tip for long-range competition?

DL: I always say that the best thing you can do while shooting is to stay level-headed. Even though you are on a team most of the time, when you go up there to shoot you are by yourself. I can't speak for others―but I am a very competitive person, and I am constantly struggling to keep one bad shot from evolving into a bad string. Focus on one shot at a time and have fun with it. In long-range shooting, it's easy to forget that we are pretty much doing a magic trick with every shot to hit a target 1000 yards away.

Do you have any stories to share from last year's World Long-Range Championship?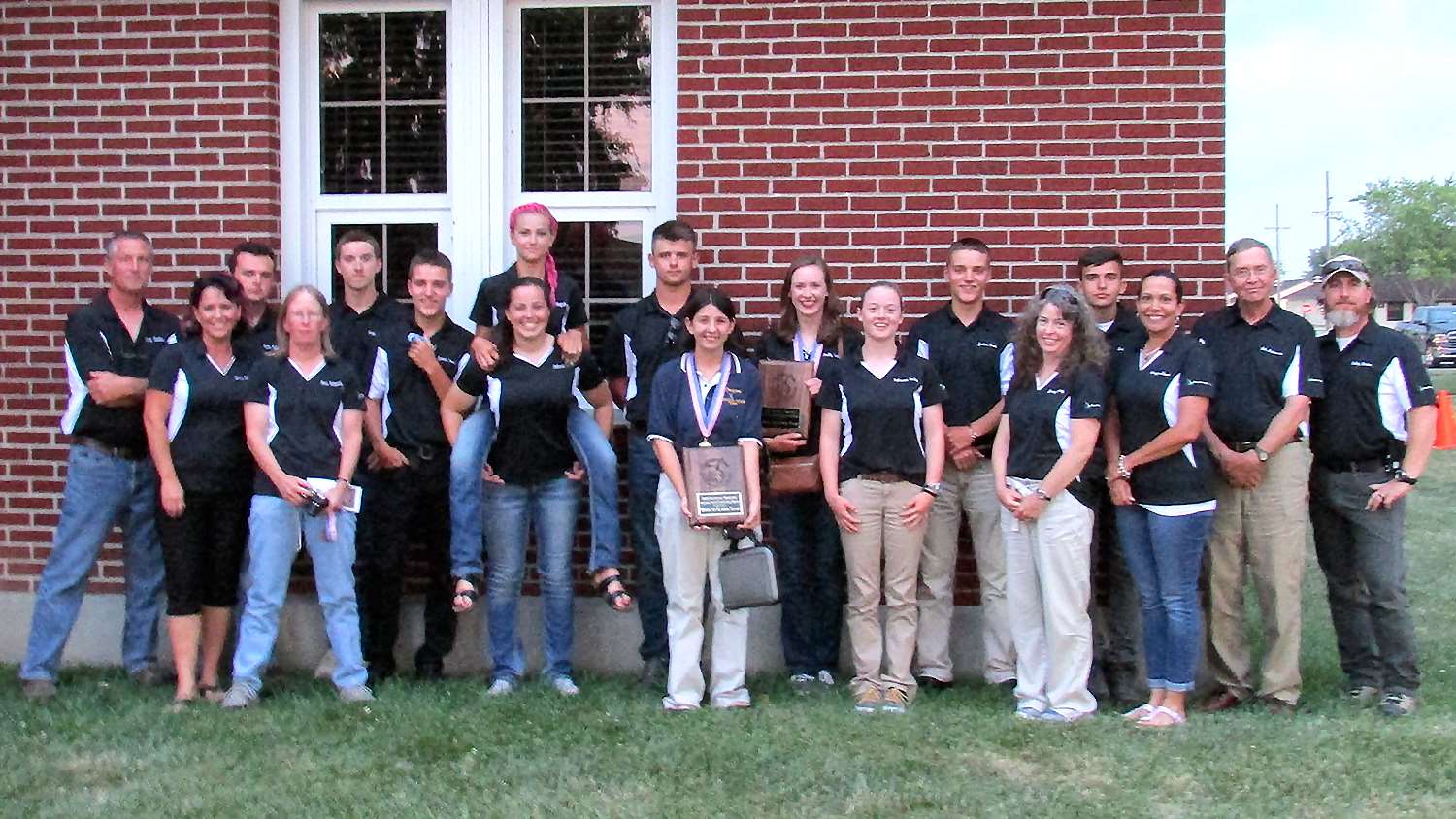 DL: Last year was such a great experience for me. I was in a hut at Camp Perry for 5 1/2 weeks―starting with the Marine Corps junior clinic and ending with the World Championships. It was the longest I had ever been away from home and I couldn't have gotten through it without my mom. I really enjoyed meeting shooters just like me from around the world, it was fun to see the different gear, guns, and techniques. It was a great learning experience. I have so many stories to tell about that one experience that it's hard for me to pin-point just one of them.

Any bad experiences due to living in California with firearms?

DL: I have just recently moved to California, but the shooting community is so friendly and helpful that we have not run into any problems yet. We live in a part of Southern California where the communities' mindset matches the views of the NRA more closely than you think based on the news coverage.