Barbara Schläpfer, the former Murray State University rifle team standout and past NRA All-American rifle shooter, lives in her native Switzerland, where she competes in the many rifle competitions conducted there—including the 2021 Swiss Federal State Match. Recently, Schläpfer shared with SSUSA how her three-person team representing the St. Gallen canton won the 50-meter rifle 3-position team championship. The match was held Friday, July 9.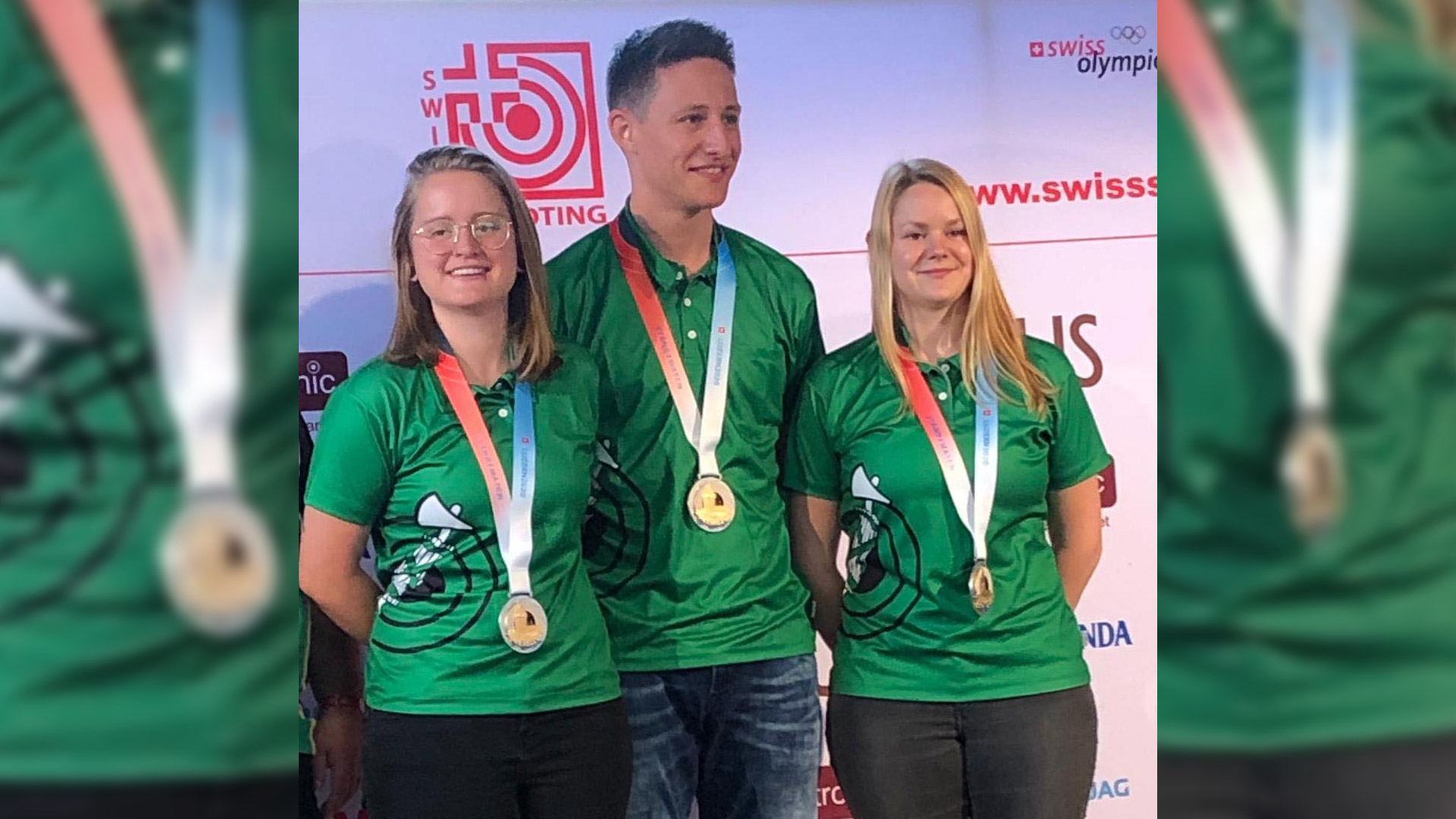 Schläpfer, along with her teammates, Franziska Stark and Christoph Dürr, finished with a total score of 1757-89X. The winning St. Gallen team score was 15 points ahead of the runner-up, Thurgau, with a score of 1742-84X.
Stark was the top scorer for the St. Gallen canton team with a score of 589-34X, followed by Dürr with 588-28X and Schläpfer scoring 580-27X.
As a 3-position rifle match, the course of fire included two series each in the kneeling, prone and standing positions. Schläpfer's best performances came from the two prone position series, garnering a 199 out of 200 score after completing both—the highest single-position subtotal for an individual on her team.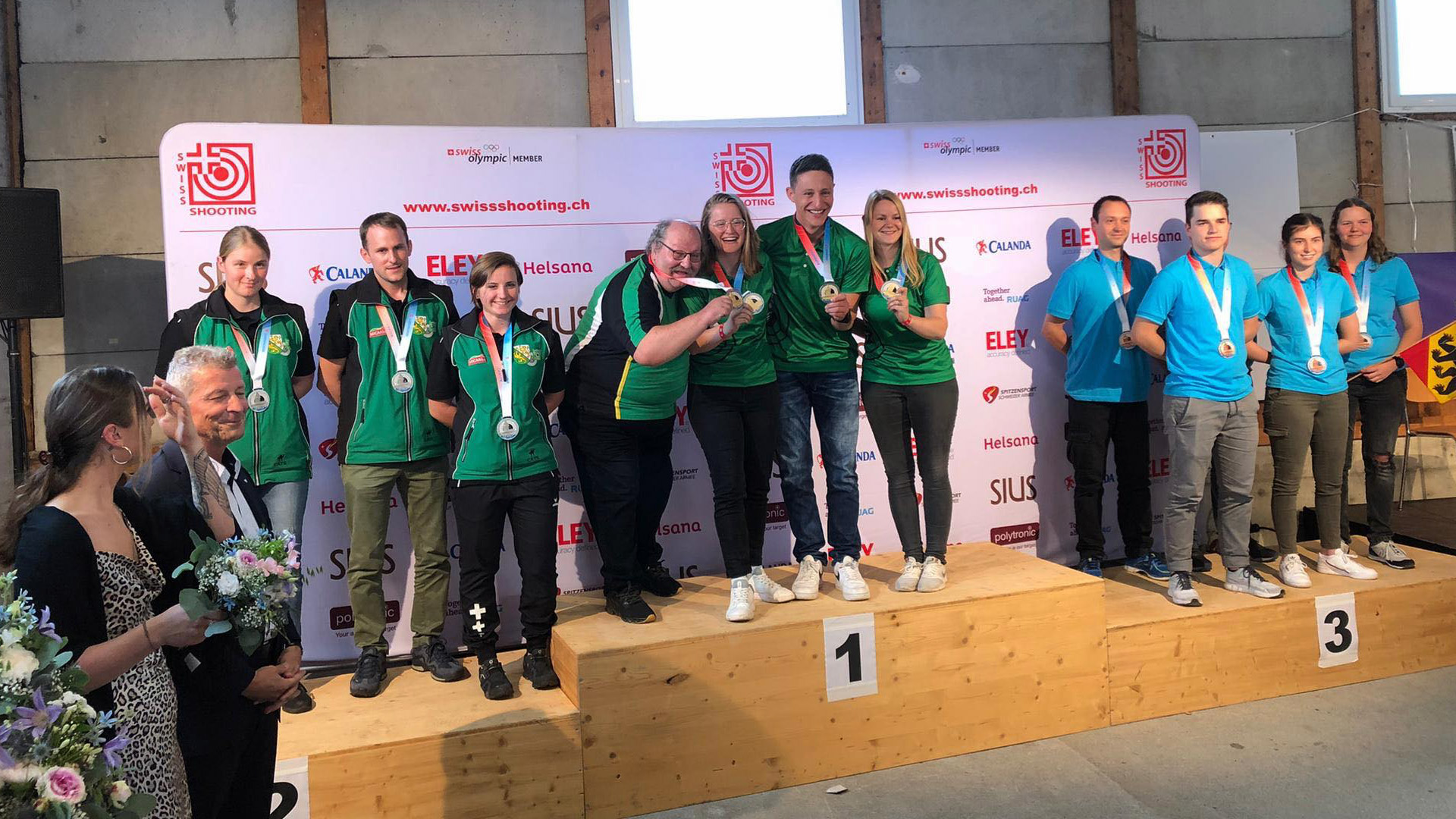 The runner-up team was the aforementioned Thurgau with 1742-84X, while third place went to the team representing Bern with a score of 1741-76X.
Notably, the St. Gallen team was the only team with two left-handed shooters (Dürr and Schläpfer).
Here is what Schläpfer said about the match:
"I had a great time! The team competition is between the different 'cantons.' That means the teams are formed based on your home team location ... It is always a team of three and we were the favorites because all three of us were part of the [Swiss] national team. Every shooter on each team shoots on a different relay."
See the full results of the 50-meter 3-position rifle team championship at the 2021 Swiss Federal State Match here. For the latest news, subscribe to the free Insider newsletter.
---
Read more: 
A Swiss Schuetzenfest: The World's Largest Rifle Match