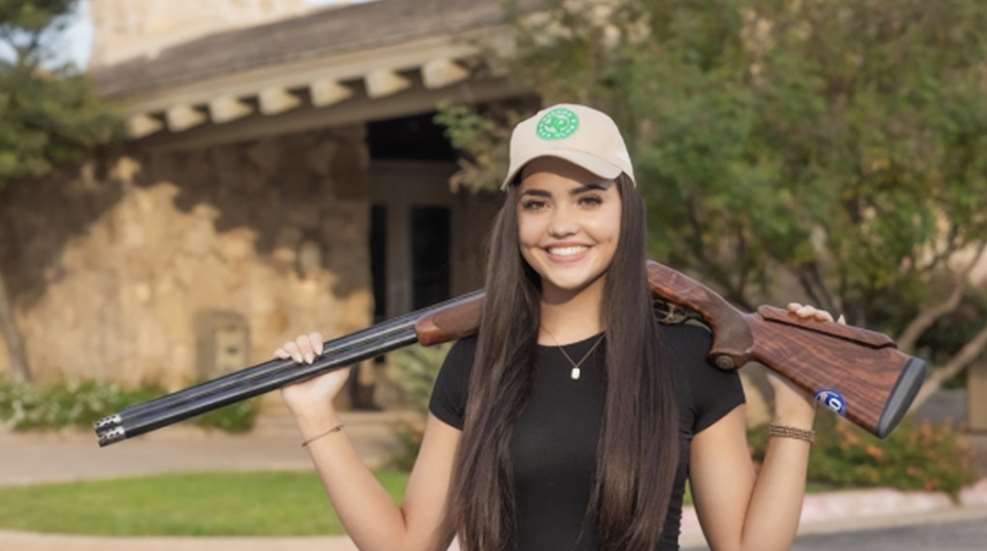 Shotshell manufacturer Baschieri & Pellagri USA recently announced the addition of top Helice shooter Macie Page to its pro shooting team.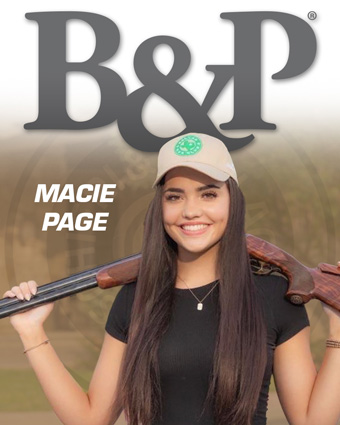 A high school senior from Denton, Texas, who considers the Dallas Gun Club her home range, Page has already earned a reputation as one of the best Helice shooters in the country.
A quick primer on Helice: this shotgun discipline challenges shooters with its erratic and unpredictable clay flights.
As a Helice competitor, Page has racked up some impressive accomplishments in the last two years, including 2022 Individual Ladies Helice World silver medalist, back-to-back Helice Ladies National Champion, Helice Ladies Team USA silver medalist and 2022 Ladies Helice Team USA captain.
Page is a longtime shooter of Baschieri & Pellagri shotshells. Her favorite load is B&P's F2 Mach one-ounce in 7½. "When I first began shooting I needed a shell with the lightest recoil, so I chose B&P," she said. "After shooting several other different types of shells, B&P has proven to have the softest recoil while still being able to crush a target."
On its Facebook page, Baschieri & Pellagri USA said, "We are thrilled to have Macie on Team B&P and can't wait to see everything she accomplishes."
Learn more at baschieri-pellagriusa.com.