Beretta presented to the public this week at the 2023 SCI Convention in Nashville, Tenn., a custom one-off shotgun called the SL3 Tutankhamon.
The SL3 Tutankhamon celebrates the discovery of the famous pharaoh's tomb by Howard Carter and Lord Carnarvon in the Valley of the Kings more than 100 years ago. As such, it features enriched engravings depicting common imagery from Egypt, symbols of the Egyptian civilization and hieroglyphs found in Tutankhamon's tomb. In fact, the SL3 Tutankhamon underwent 1,000 hours of hand engraving by master engraver Luca Casari.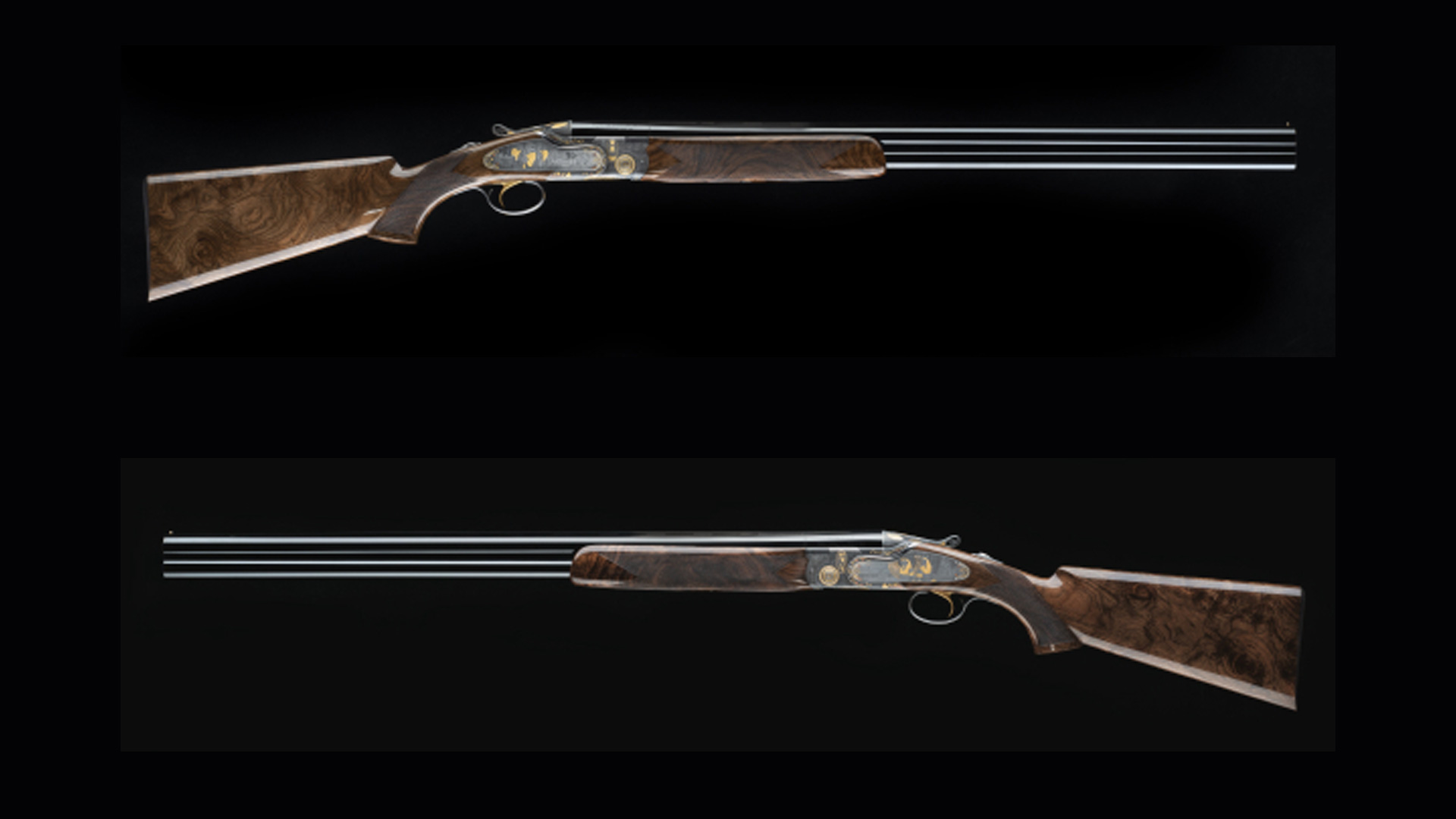 The engraving has been performed in the Bulino-style with a Gold, Green Gold, Silver, and Copper hand inlay, and a hammer-and-chisel technique for the background beating.
From Beretta: "The right sideplate features three main gold-inlaid subjects, representing three main personalities of Ancient Egypt's 18th Dynasty related to King Tut's history: Pharaoh Tutankhamon, Queen Neferneferuaten Nefertiti (the Great Royal Wife of Pharaoh Akhenaten, who ruled before Tutankhamon) and Queen Ankhesenamun (the Great Royal Wife of Tutankhamon). The background of these three subjects is enriched by imagery from Egypt and symbols of its powerful ancient civilization, also taken from the hieroglyphs in Tutankhamon's tomb: desert caravans and oasis, the Great Sphinx of Giza, and on the left, the ankh or 'key of life,' the ancient Egyptian symbol for life."
The golden cartouche set above the decorated pin represents King Tut's throne name Nebkheperura, one of the five names included in the Pharaoh's royal titulary.
With a gold-inlay technique, the two main subjects of the left sideplate represent two of Ancient Egypt's main deities—Horus and Anubis.
The SL3 Tutankhamon shotgun includes a bespoke gun case handcrafted by Pietro Beretta's Custom Atelier. The wood case is finished with fine Italian leather, pyrographed and painted to recreate Tutankhamon's sarcophagus.
Learn more at beretta.com.