In this article, Carroll Pilant takes us on a behind-the-scenes look at the assembly line for the venerable MatchKing bullet, a favorite of high power and long distance shooters.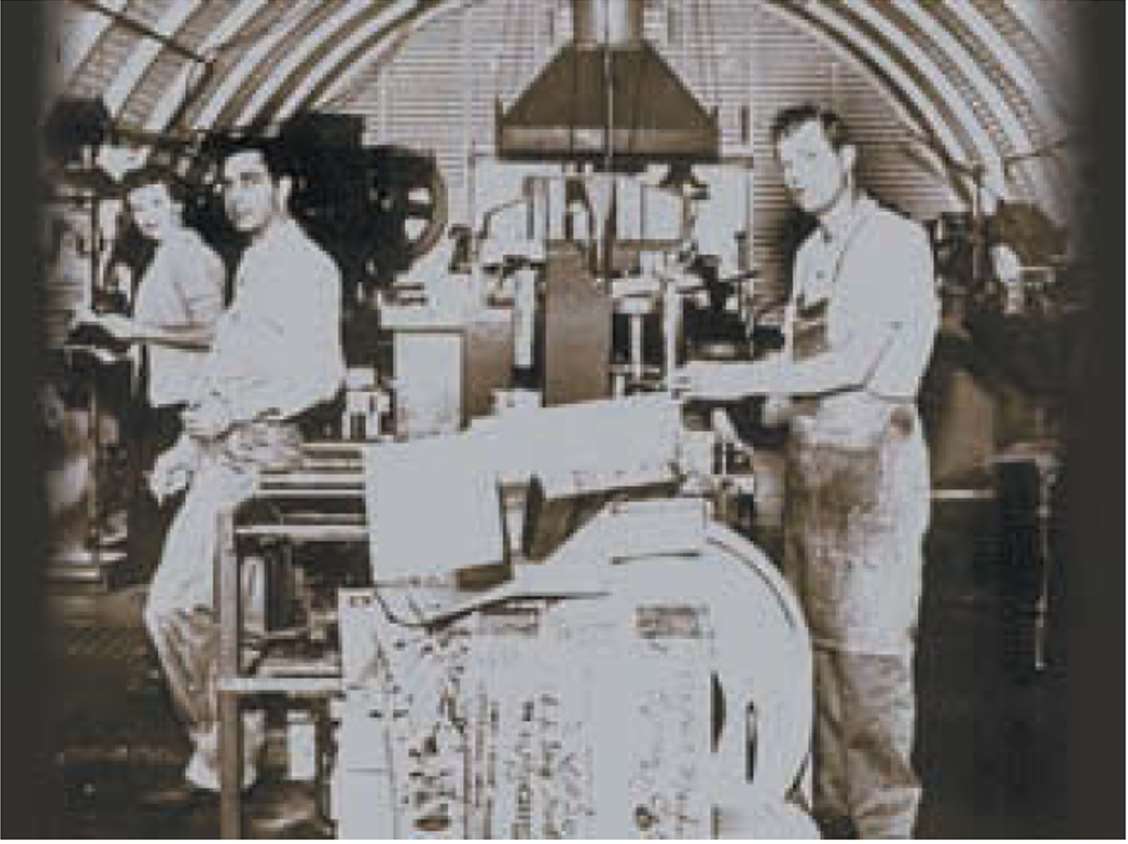 In the late 1940s, three aircraft machinists, Frank Snow, Jim Spivey and Loren Harbor rented machine space to produce precision rivets for the aircraft industry along with fishing rod guides and rifle front sight ramps. Due to the war shortage of bullets for sportsmen, Snow began manufacturing match rifle bullets. Before long, they were selling a 53-grain match bullet to the Hollywood Gun Shop, which are still in production today as the Sierra #1400 53-grain MatchKing. The California-based company quickly outgrew several facilities before they moved to a new plant in Santa Fe Springs, CA, in 1963.
In 1968, the Leisure Group bought Sierra Bullets and hired Robert Hayden as President to run Sierra. Hayden was a mechanical engineer working for Remington Arms at Lake City Army Ammo plant. He remained the president of Sierra until his retirement in 2012.
In the early 70s, Lee Jurras of Super Vel and Auto Mag fame, approached Sierra about making handgun bullets capable of being driven at higher velocities than other bullets available at that time. In response, Sierra started making a .38-caliber 110-grain Hollow Cavity bullet for Super Vel, followed by several other calibers soon after.
In 1990, Sierra relocated to Sedalia, MO, where they remain today. They employ over 100 people including five full-time ballistic technicians who answer daily reloading and firearms questions by both phone and e-mail.
All Sierra bullets begin life as a strip of gilding metal—a copper alloy consisting of 95 percent copper and 5 percent zinc. To meet Sierra's strict quality requirements, our gilding metal requires three times more dimensional and quality control standards than is considered standard in the copper manufacturing industry.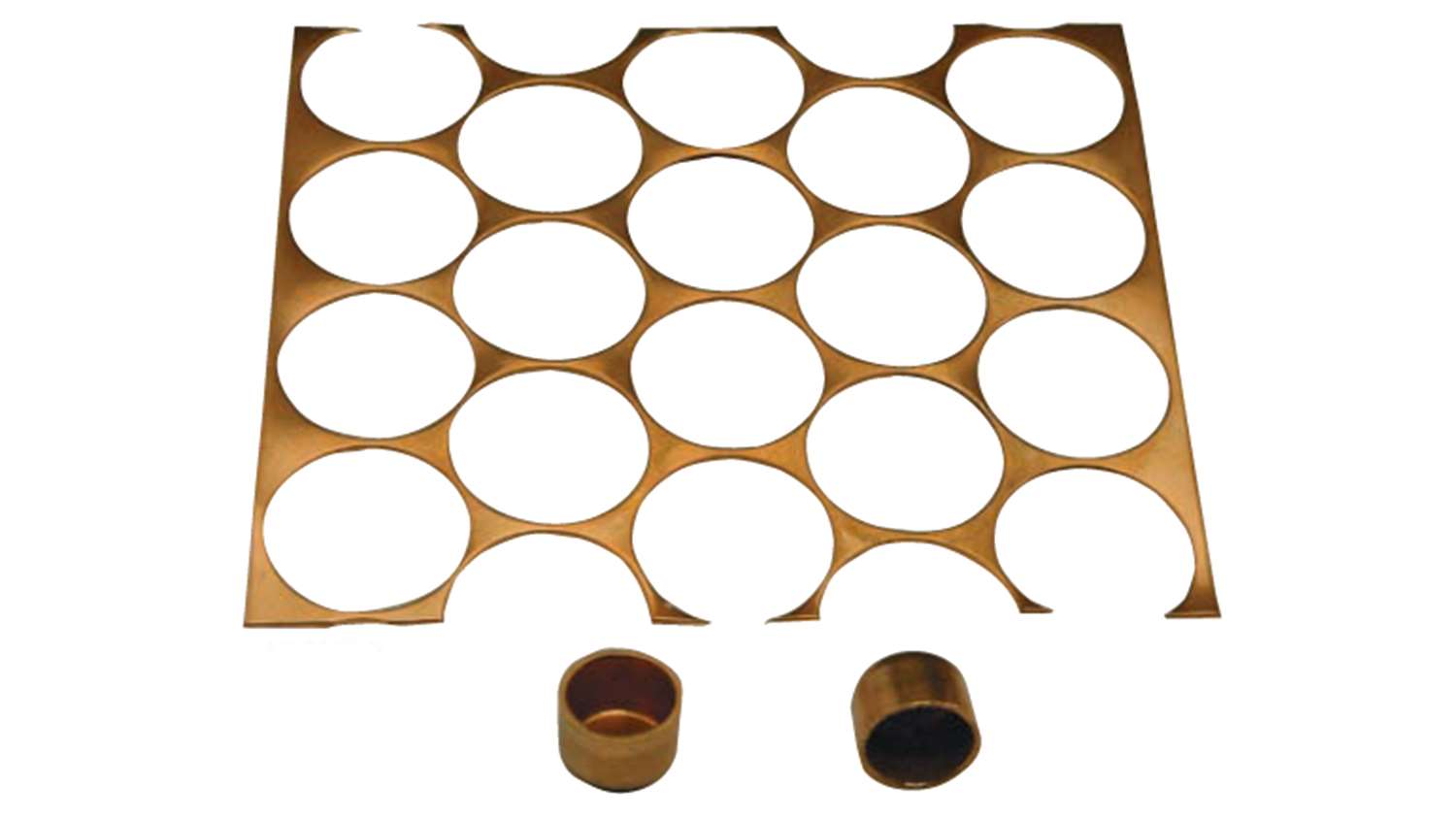 A blanking press stamps out a uniform disc and forms the cup that will be drawn into the MatchKing jacket (
Figure 1
). The cup is then polished and sent to a draw press to be drawn into a jacket that is longer than needed for the future MatchKing, thus allowing for the trim process. Press operators constantly check concentricity to make sure we have only quality jackets. The jackets then go to a trimmer (
Figure 2
) where they are visually inspected again.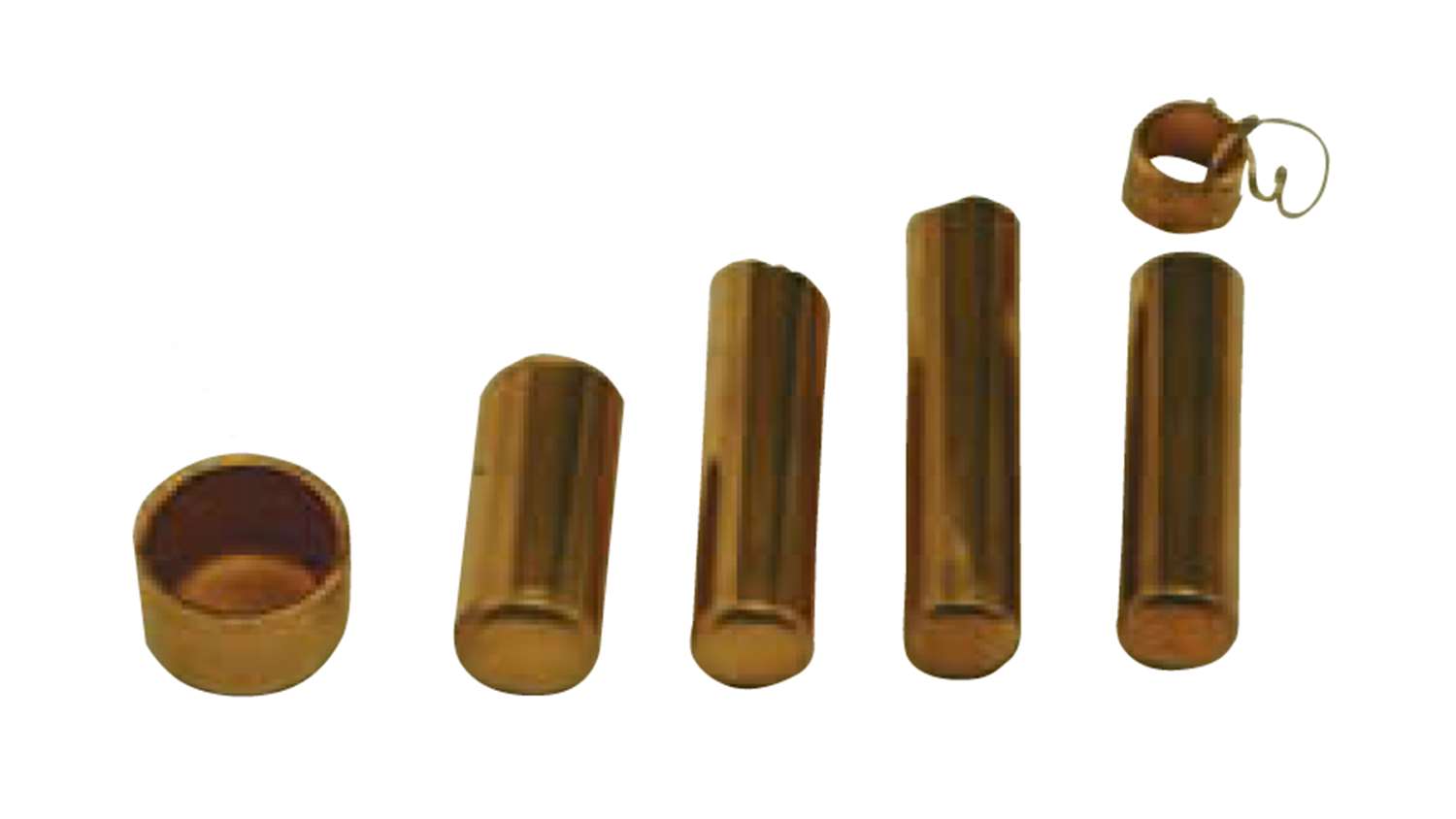 After being polished a second time, the jacket travels to the bullet press. In the meantime, 80-pound lead billets are being extruded into lead wire for the cores where great care is taken so that the core wire is not stretched. The core wire is lightly oiled before continuing to the bullet press to be swaged.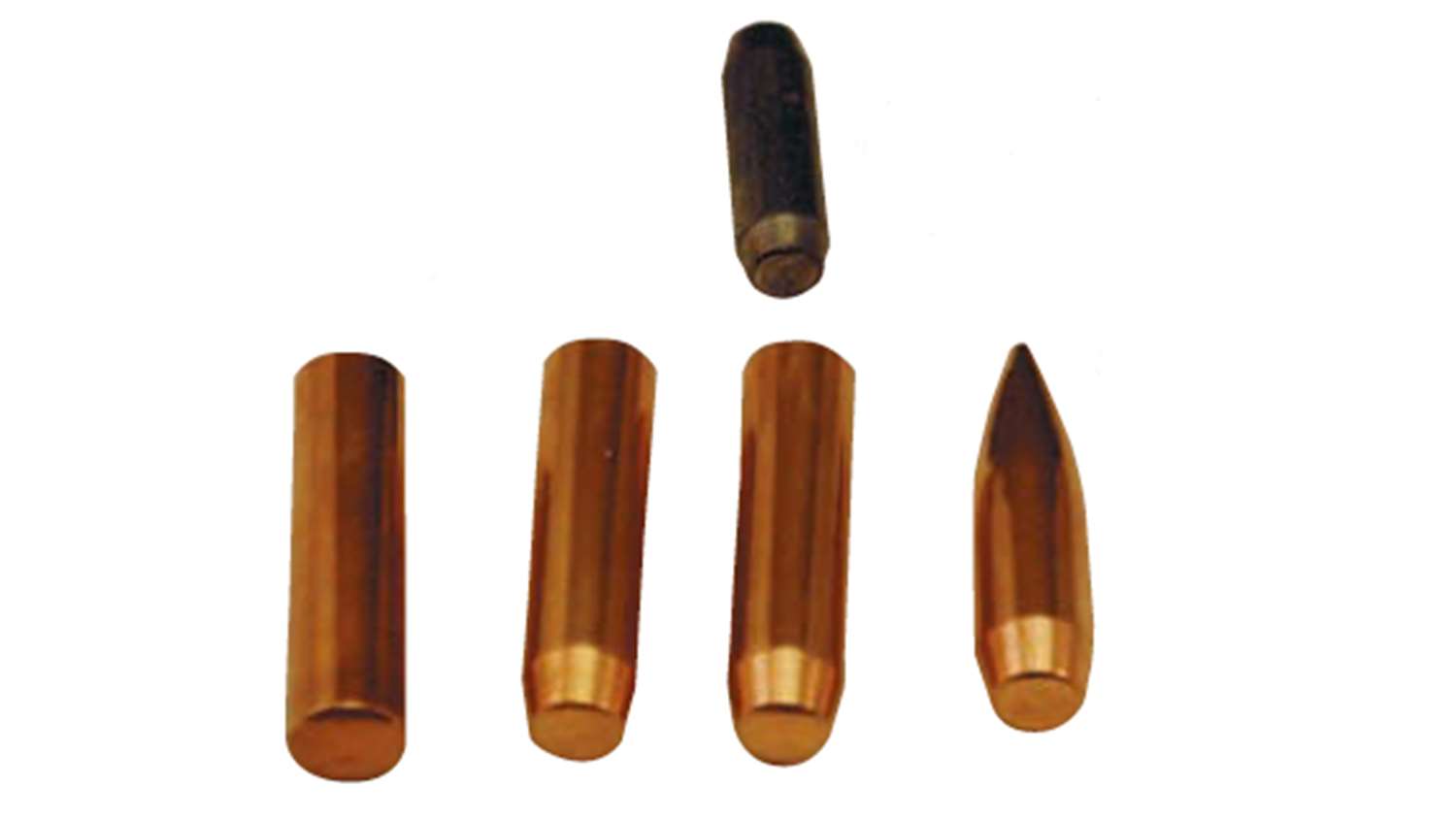 The lead core wire and trimmed jacket meet at the bullet press where the first stage forms a boattail on the jacket. The lead core is then formed on top of the bullet press and fed down into the jacket. In one stroke of the press, the MatchKing is formed (
Figure 3
).
Quality control technicians pull samples from each lot of MatchKings to make sure they meet Sierra's stringent standards. Samples are then sent to Sierra's 300-meter underground test range (
Figure 4
) to be shot for accuracy on mechanical mounts referred to as "unrestricted return to battery rests" that Sierra designed and built in-house.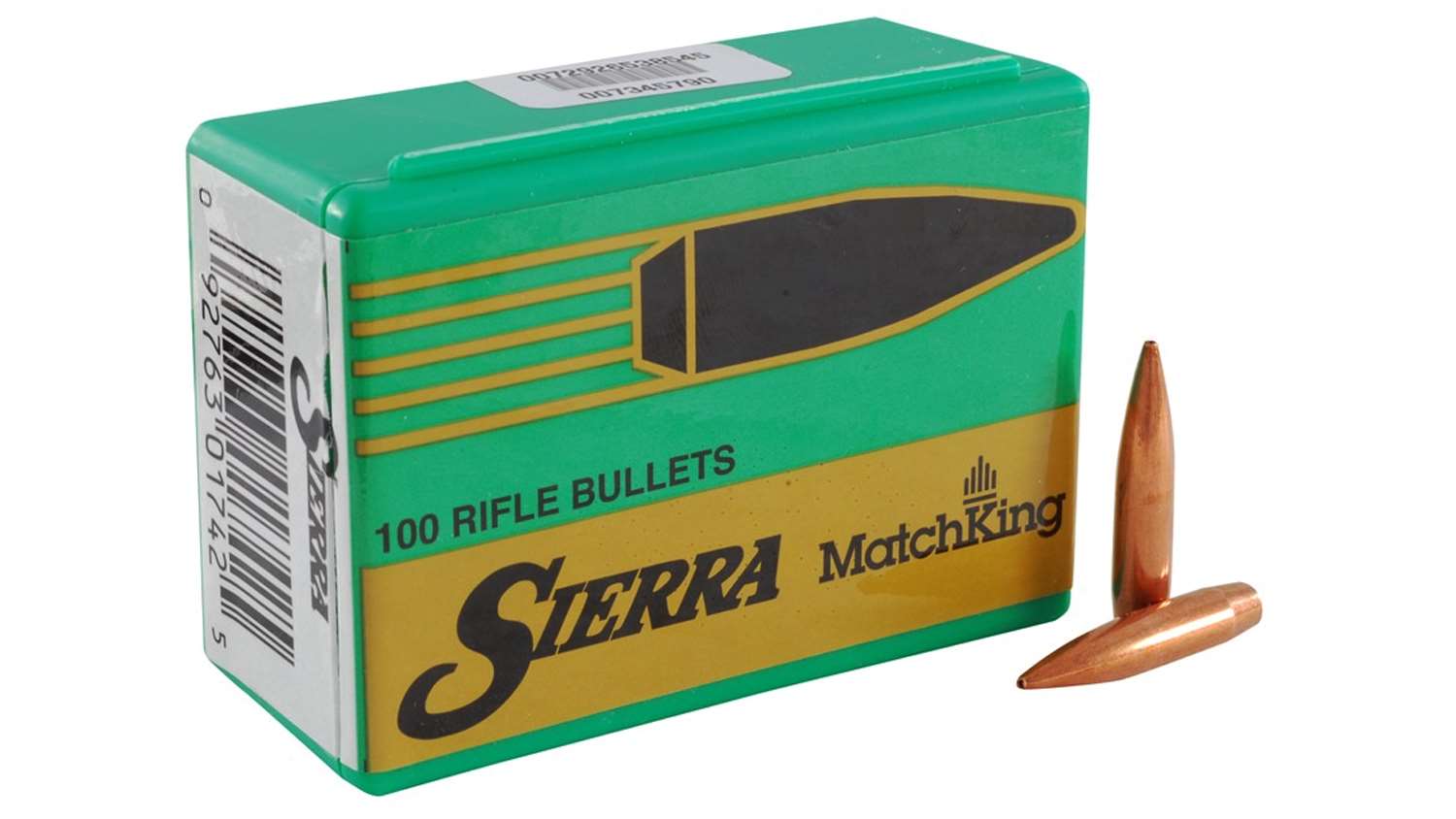 Learn more about Sierra Bullets at
www.sierrabullets.com
.