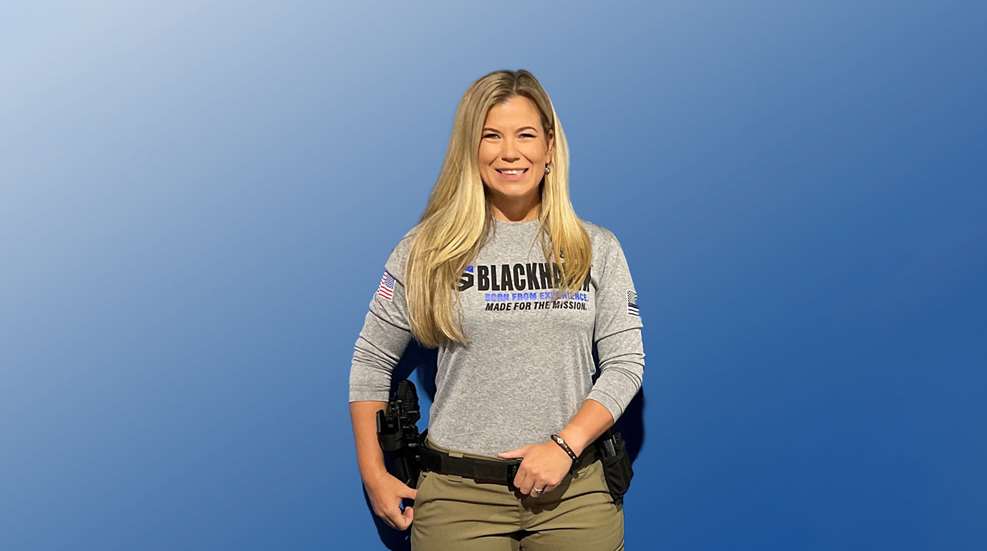 Blackhawk is adding competitive shooter Heather Miller to its team as a brand ambassador.
Born and raised in Texas to a military and law enforcement family, Miller's passion for firearms began at age four under her father's mentorship. Since then, she's become one of the best female shooters in the United States, competing at the 2018 IPSC World Shotgun Championship in France and earning a team silver medal. She also represented Team USA at the 2019 IPSC World Rifle Championship in Sweden.
With more than 12 years of experience in competitive shooting, Miller is active in 3-Gun, USPSA and Precision Rifle Series competition, and in the future she plans to tackle tactical events such as the Tactical Games and the Gryphon Group Rumble.
Outside of the competitive shooting arena, Miller has been carrying for defense for 14 years. She gives back to her community by teaching concealed carry and firearms clinics, as well as supporting local and national Second Amendment efforts.
Here is what Miller had to say about joining the Blackhawk team.
"I'm honored to join Blackhawk this year — they're truly innovating and creating products that meet real-world needs and demands. Whether you're law enforcement, military, a tactical guru or just your average shooter looking for solid gear, Blackhawk has something for you. I can't wait to see what they come out with next and to be a part of it."
In addition to Blackhawk, Miller represents Benelli, Lone Star Armory and Staccato, with the latter partnering with Blackhawk last year to develop T-Series RDS Level 2 and Level 3 retention duty holsters specifically designed for Staccato 2011 handguns.
Follow Heather Miller on her Facebook page. Learn more about Blackhawk at Blackhawk.com.
---
Read more:
What's In Your Range Bag, Tes Salb?