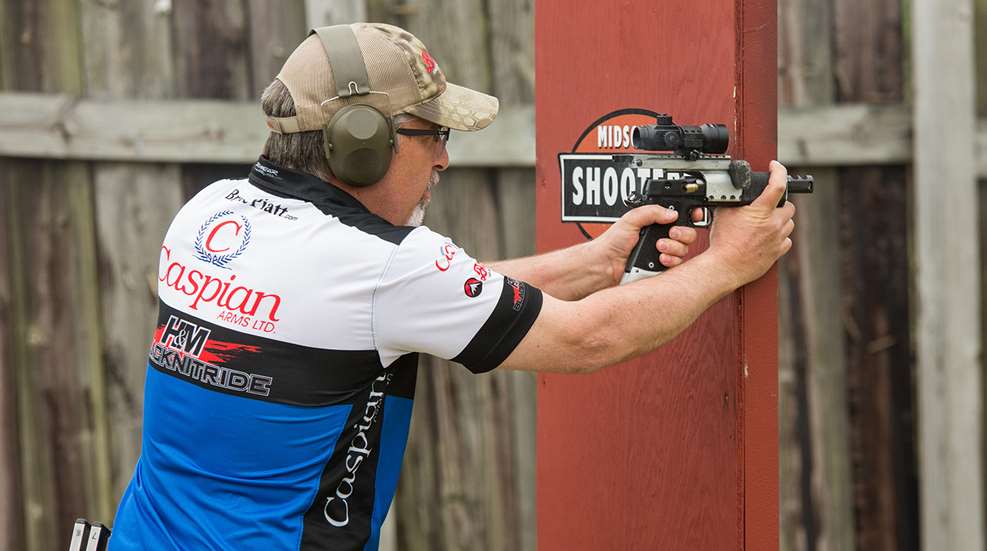 The Crawfish Cup was last month at the Southwest Louisiana Rifle and Pistol Club near Lake Charles, LA. Presented by Midsouth Shooters Supply, the Crawfish Cup is the first leg of the Action Pistol Triple Cup Challenge (APTCC), which also includes the Flagler Cup in Bates City the Sunday before the Bianchi Cup and the Cameron Cup, which takes place the Sunday after the Bianchi Cup. [Editor's note: Learn more about the Triple Cup Challenge by visiting this Facebook page: fb.me/TripleCupChallenge.]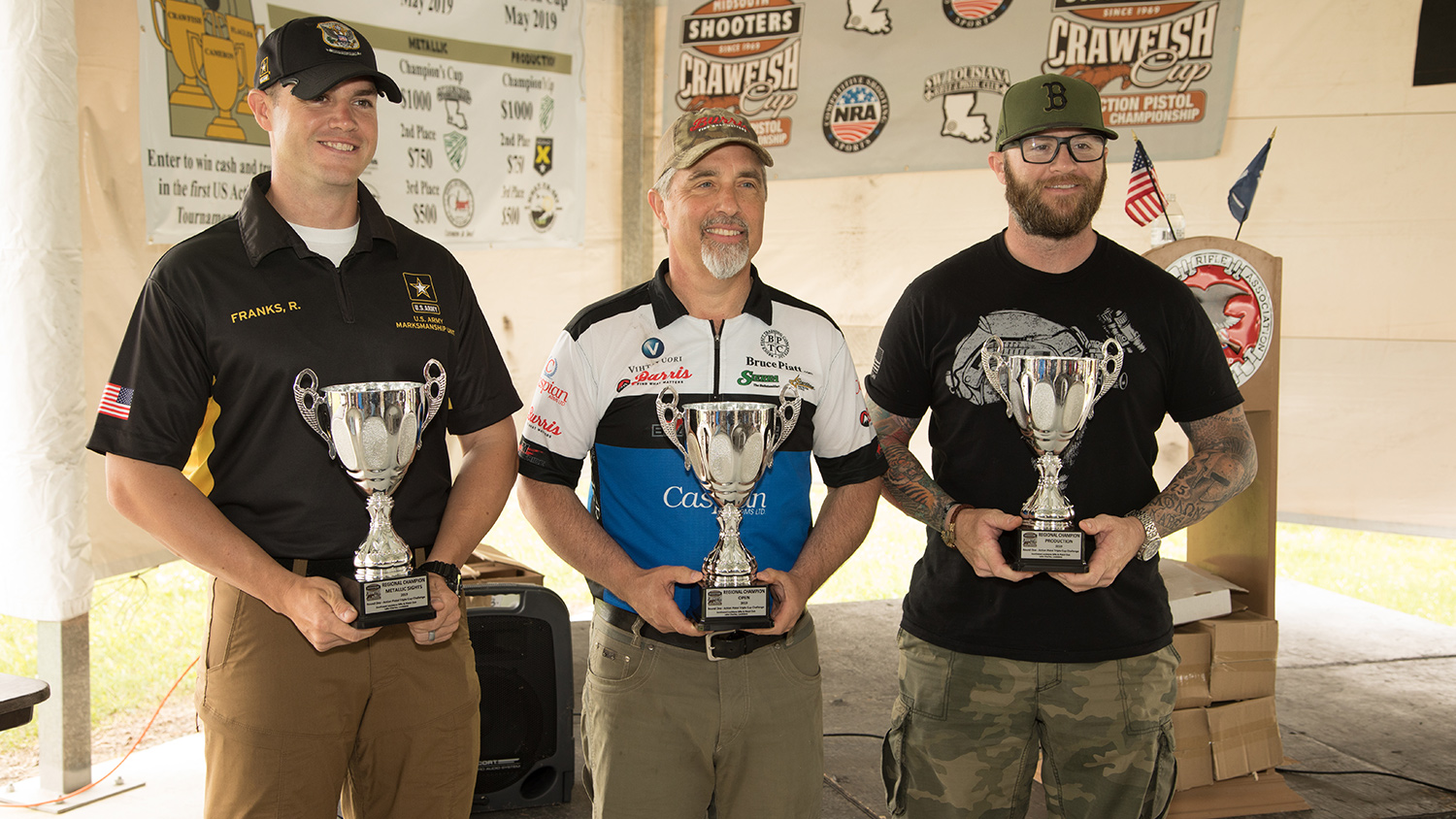 In a format change, the Multi-Gun Aggregate was eliminated, instead competitors were allowed to compete with two different types of firearms in two categories. Competitors were not allowed to shoot the same gun-type in both categories, for example it was not permitted to shoot a production gun in both Metallic and Production. Additionally, to follow the format of the APTCC, no Overall Champion was awarded. Instead, there were awards for Regional Champions in Open, Metallic, Production and Rimfire Open.

There were 100 competitors, including shooters who fired two guns in different gun type categories. Four competitors shot 1920.

Longtime NRA Bianchi Cup staff members Pat Cooper and Diane Berkowitz volunteered to run the Barricade and Practical Events. Stalwart competitive shooting official John Rickards was the Referee.

Foul weather marred the event, with an accelerated shooting schedule implemented due to threatening weather on day two. Doug Koenig experienced flight delays due to the bad weather moving across the middle of the country and was unable to arrive in time to compete.

Open Firearm
In the first event (Practical) Adam Sokolowski of the U.S. Army Marksmanship unit (AMU) took a slim lead with a 480-46X, followed by Bruce Piatt (Montvale, NJ) with a 480-43X. Troy Mattheyer (Ellis, KS) had a 480-36X, with Kevin Angstadt (Radford, VA) also clean with a 480-32X.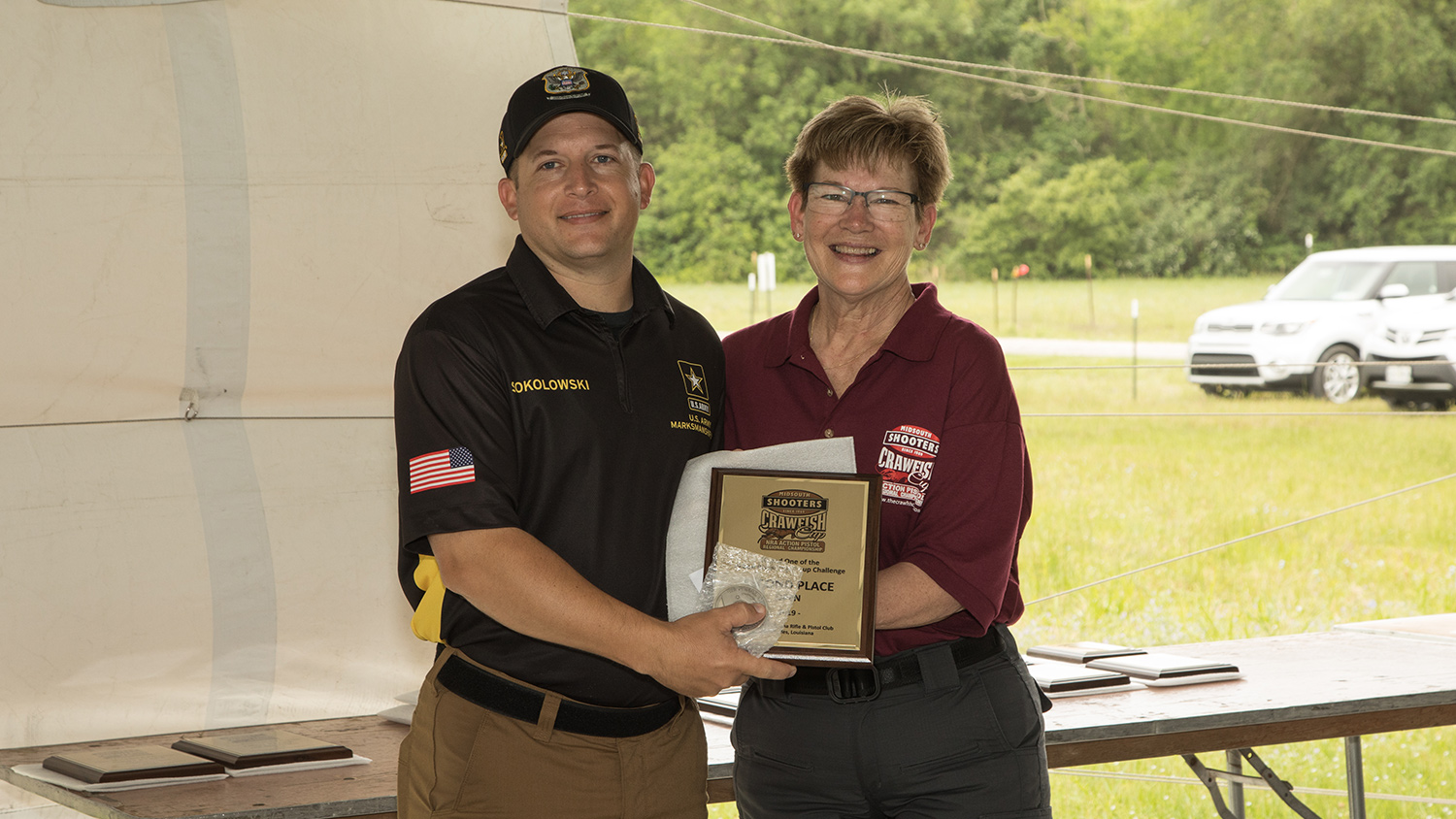 On their second event (Barricade) Adam, Bruce and Kevin were all clean with 48-X matches, while Troy finished with a 480-42X.

All four cleaned the Olin "Oli" Barjenbruch Falling Plate Event sending the quartet into the Moving Target separated by only 16 Xs.

After three events, Adam still held a slim lead with a score of 1440-142X to Bruce's 1440-139X. Kevin and Troy were also clean with 128X and 126X, respectively.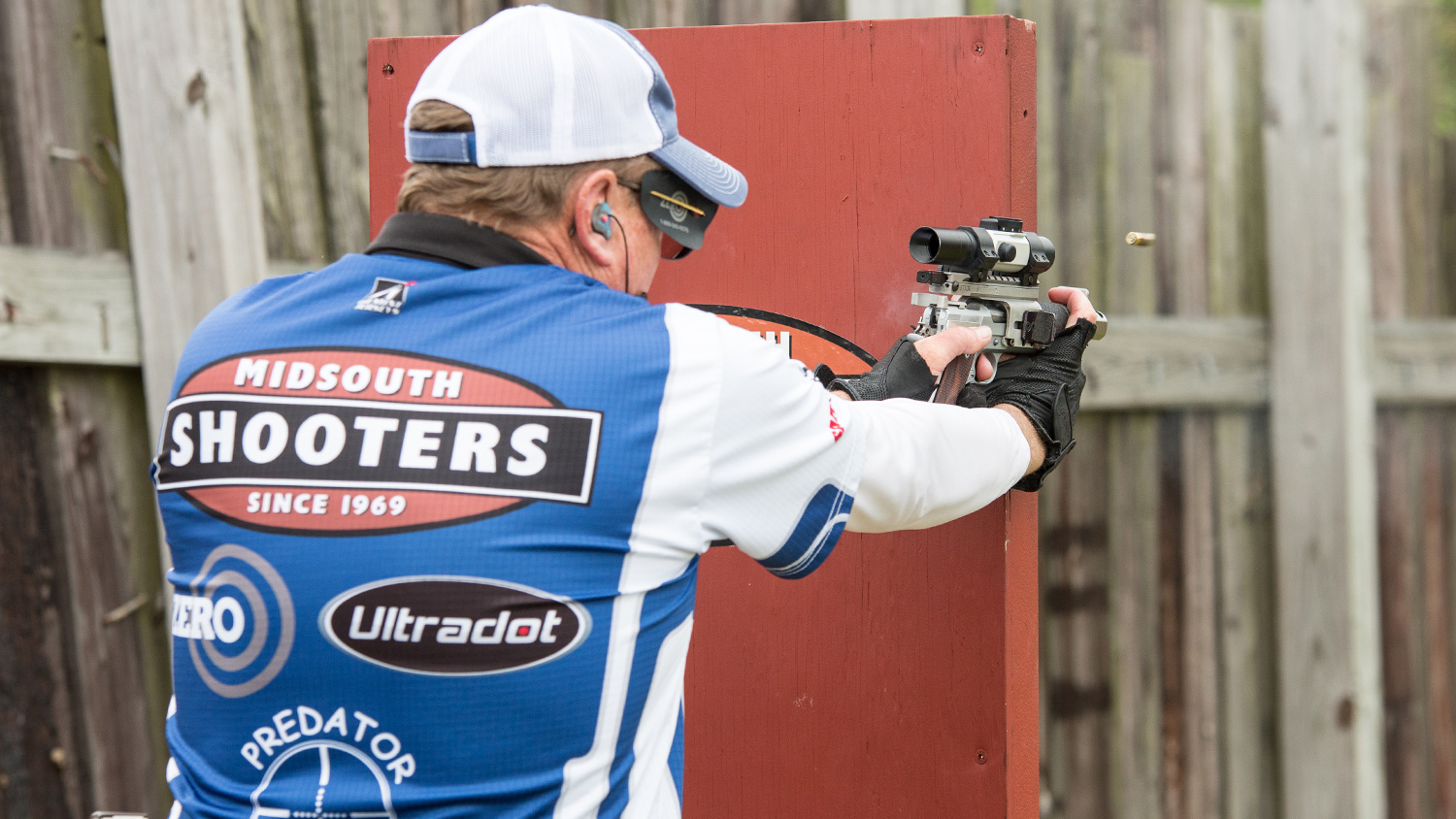 Adam dropped 11 Xs to finish with a 480-37X on the Mover, giving him a total score of 1920-179X. Up next was Bruce, who fired a 42X clean Mover to win the Open Regional Championship with 1920-181X, confirming the adage that this tournament is won on the Mover.

Kevin Angstadt and Troy Mattheyer both shot 480-38X on the Moving Target, with Kevin earning third place in Open by two Xs over Troy.

The top four competitors all shot perfect scores of 1920, separated by 17 Xs.

Metallic
U.S. Border Patrol shooter Robert Vadasz fired a 478-29X on the Barricade to Ryan Franks (AMU) 476-30X.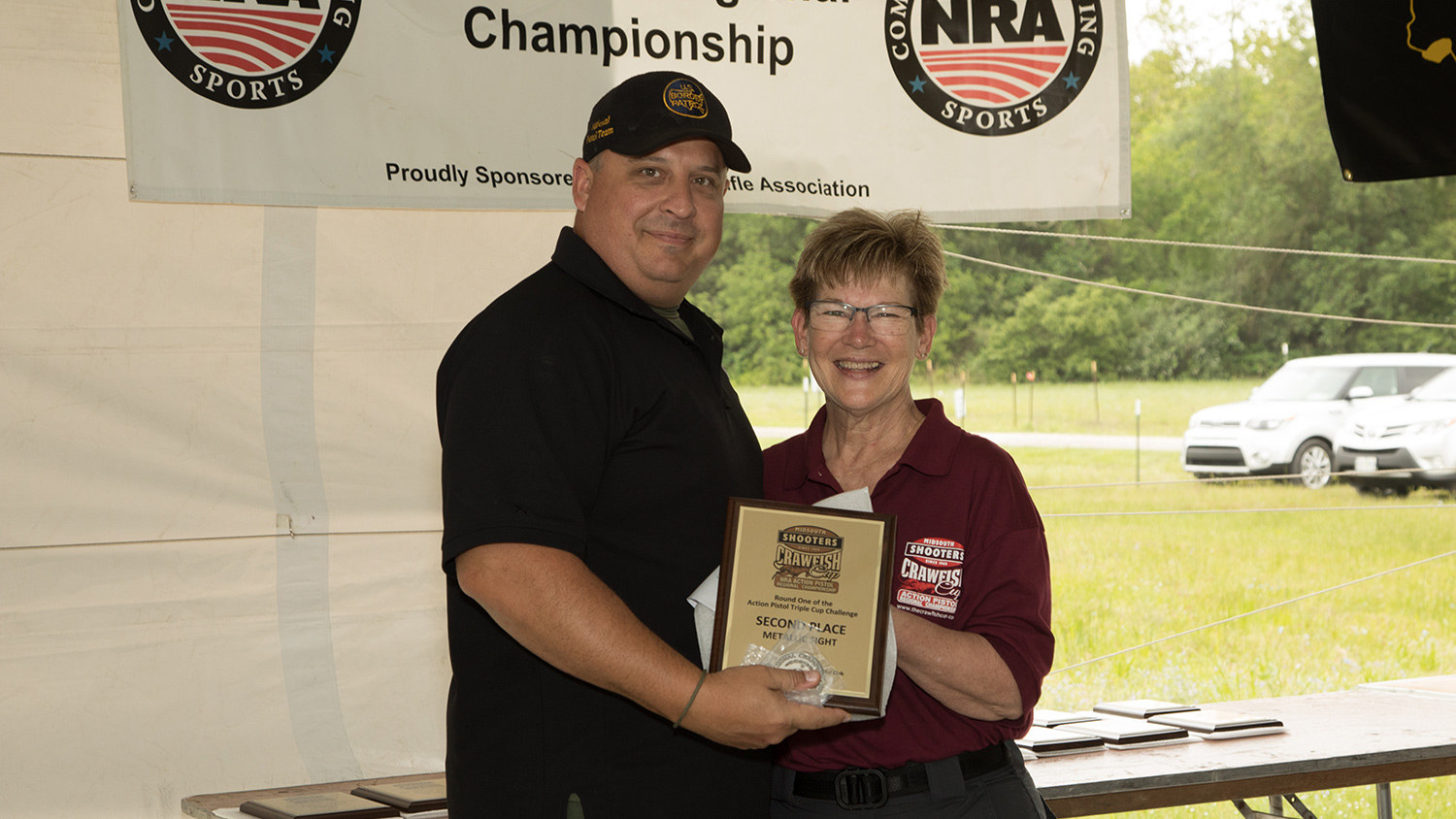 On the Practical, Ryan posted a 480-34X, while Rob dropped eight points to finish with a 472-29X, giving Franks the lead with a 956-68X to Rob's 950-58X.

On their third event, the Moving Target, Vadasz came back strong with a 480-34X, while Ryan struggled, ending up with a 468-24X. Vadasz entered the final event with a six-point lead, 1430-92X over Frank's 1424-92X.

The last event for both was the Falling Plate Event, where Ryan shot a clean 480. Rob dropped a plate, giving Ryan Franks the Metallic Sight Champion's Cup with a 1904-136X to his 1900-148X. Rob confirmed the other half of the adage that this tournament is lost on the Plates.

Production
Production was a two-man race between former AMU shooter Patrick Franks and current AMU member Anthony Heinauer.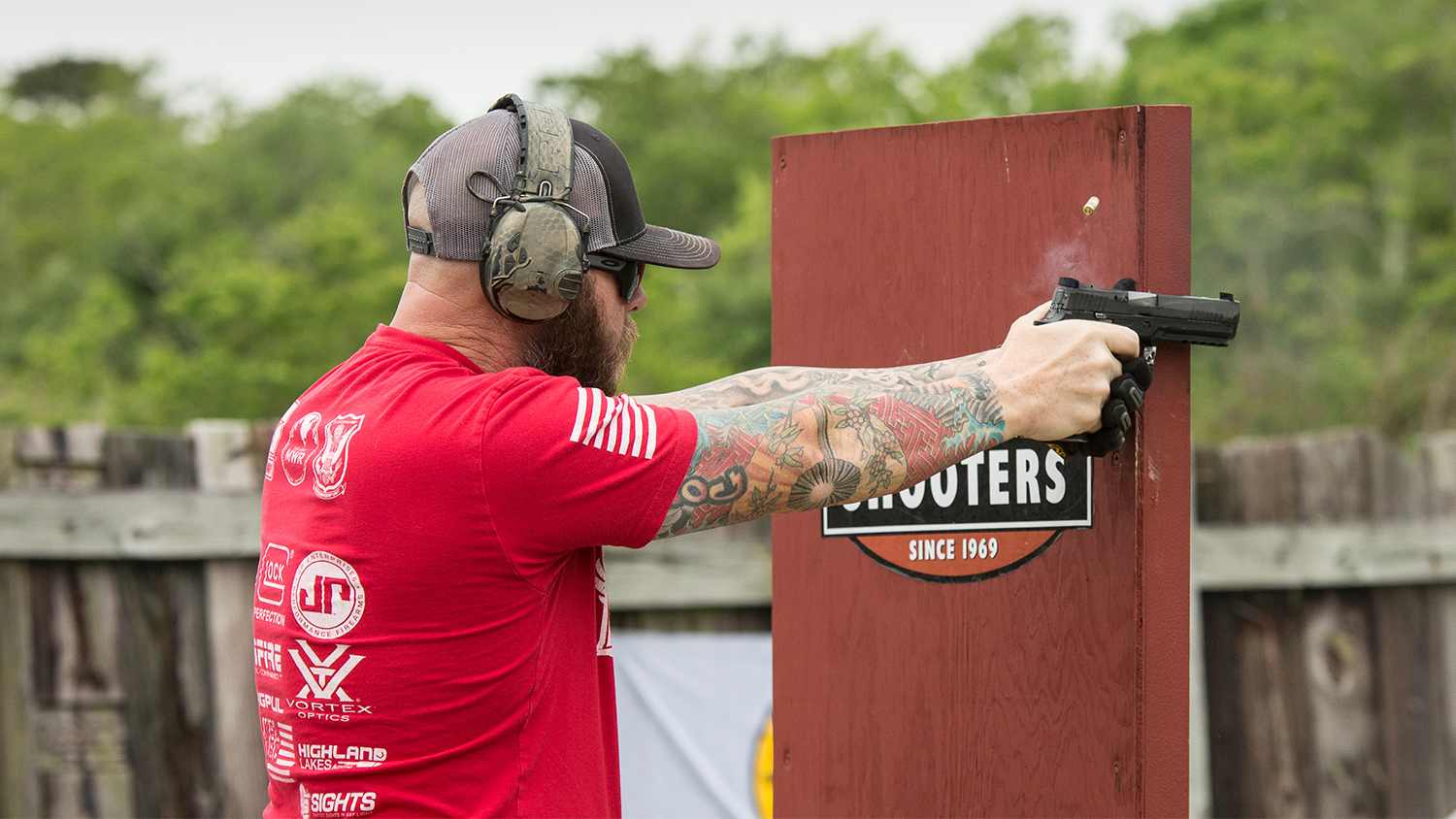 In their first two events, Heinauer won the Practical, while Patrick won the Barricade Event, putting Franks in the lead by two points, 944 to 942. After that, it was all Patrick Franks. He cleaned the Falling Plates and fired a 474-32X on the Mover to finish with a great score of 1898-145X for the Production Championship.

Rimfire Open
The Open Rimfire Division was popular this year with 22 competitors. Ben Boyette (Lynchburg, VA) and Tim Theno (Kansas City area) battled it out. Ben won the Championship Cup with a 1912-153X, with Theno earning second place just four Xs behind, scoring 1912-149X.

Special Categories
Cathy Ergovich of "What-ya-Say," sponsored the Ladies Category and the Law Enforcement Category. The Ladies Centerfire Champion was Julie Golob with a score of 1863.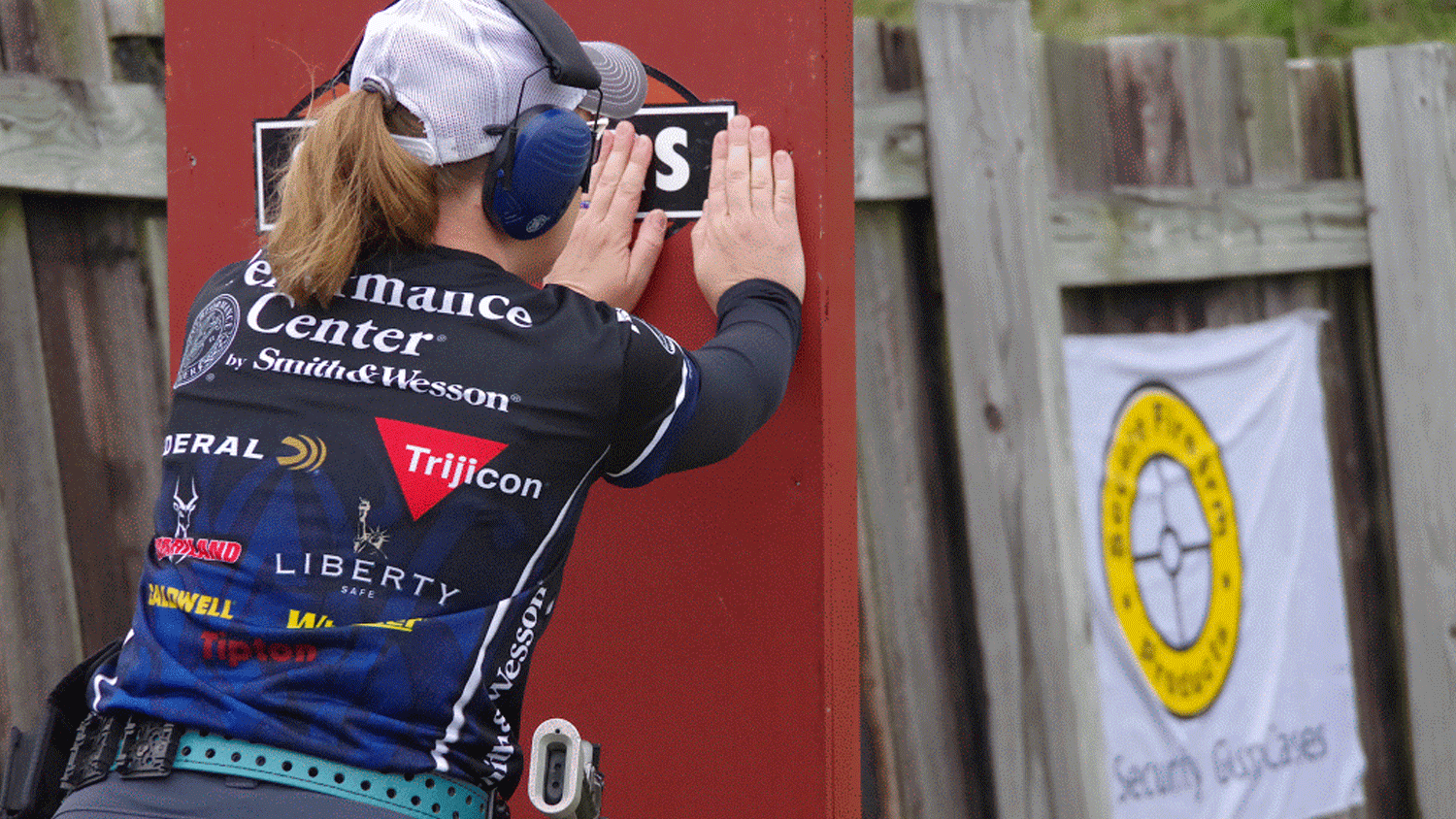 Lori O'Rear won the Rimfire Ladies award with a score of 1749. The Law Enforcement Plaque, went to Doug Carden, who posted a strong 1906-148X.

Zero Ammunition sponsored the Grand Senior, Senior and Junior Category Awards. The Grand Senior title was won by Chuck West (Shawnee, KS). The Senior title went Jon Stoehr (Burke, VA) with a 1918-158X. Second place went to Vance Schmid who fired a 1910. Greg Dick rounded out the top three finishing with a 1906. Claudia Alley (Jefferson City, MO) won the Junior Award.

Not familiar with the four favorite events in NRA Action Pistol? No worries, read our guide.

Lead photo by Dennis Creech