Champion pistol shooter Casey Reed is a USPSA Grand Master whose day job is in research and development for Federal Ammunition as a handgun product development engineer. A talented competitor, Reed was scalding hot on the firing line this summer, topping the leaderboards at four consecutive USPSA championships.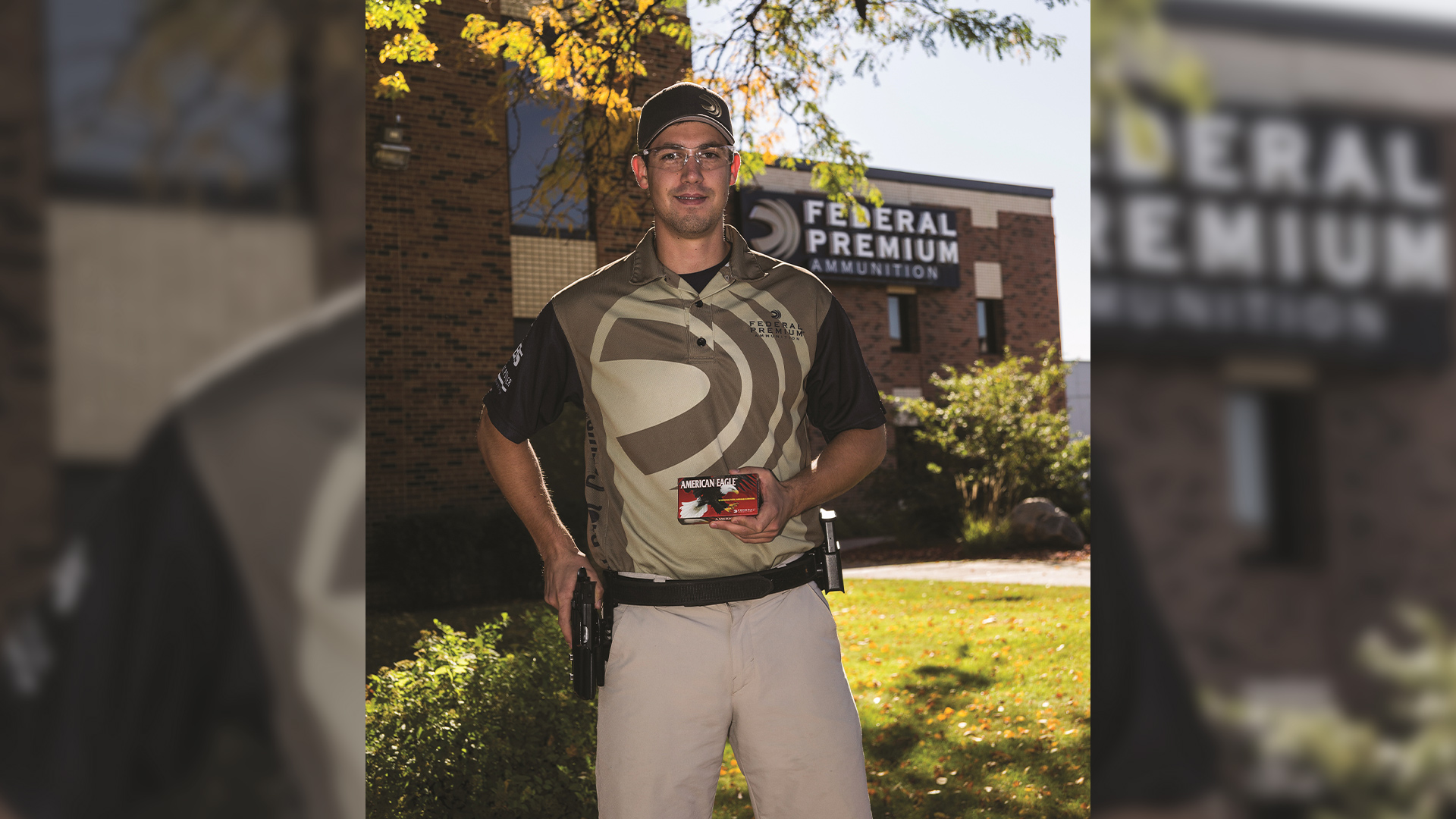 Reed's hot streak began with a first place finish in the Resident Production division at the USPSA Area 3 Championship, held August 11-14 in Grand Island, Neb. About a week later, he secured the Carry Optics win at the USPSA Tennessee State Championship in Nashville, Tenn. Next, at the USPSA Minnesota Section Championship in Forest Lake, Minn., held August 27-28, he captured the Production division title, also winning the same division five days later at the USPSA Area 7 Championship in Bangor, Maine.
In less than 30 days, he accomplished what many shooters spend their entire lives trying to achieve. "All summer long, USPSA matches challenged competitors, showcasing each shooter's skills in speed and accuracy," said Reed. "I was fortunate enough to be able to pull off four consecutive championship wins."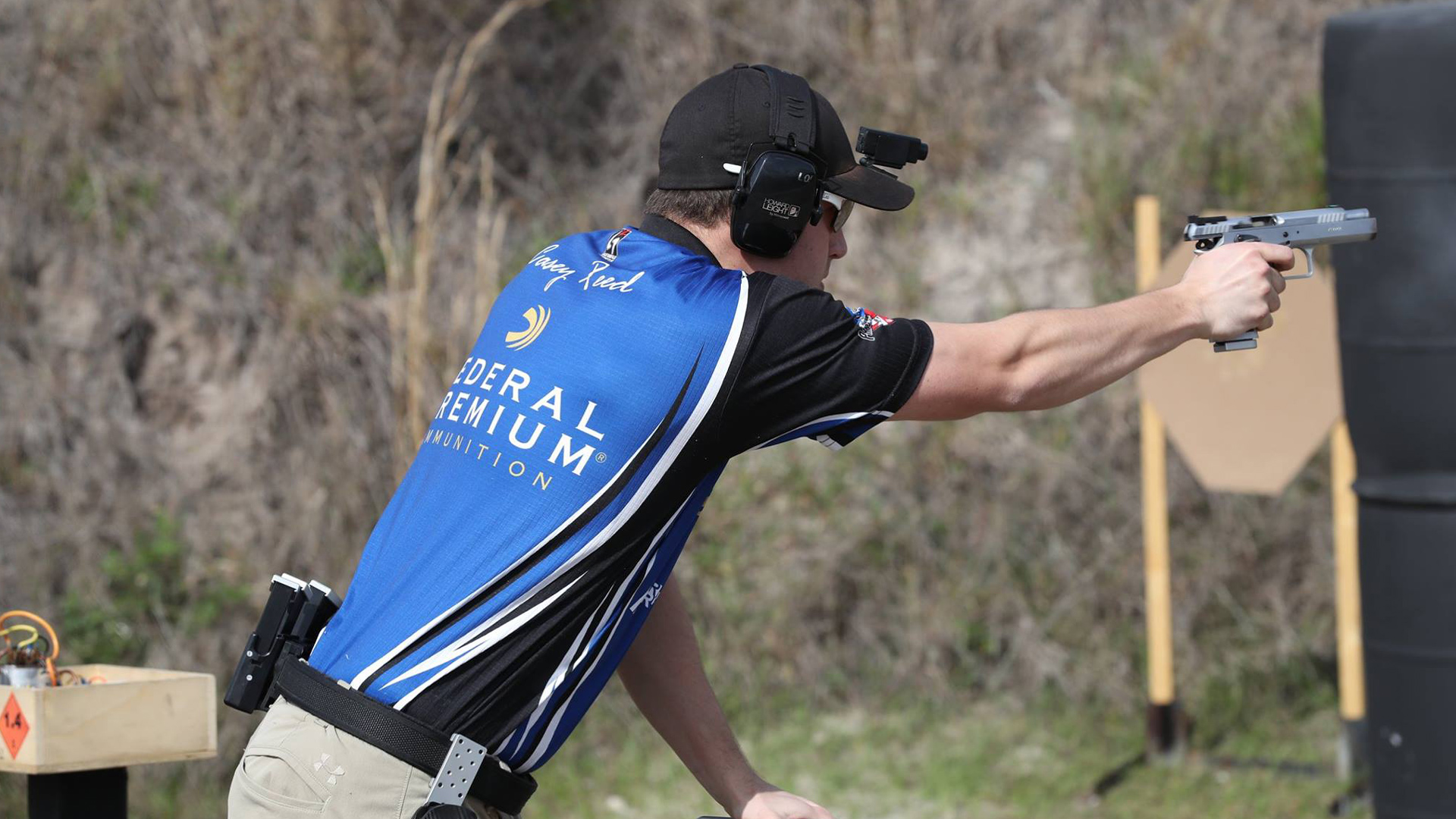 For action pistol competition, Reed shoots a Tanfoglio Witness Stock II pistol. Naturally, as a Federal engineer, he competes with the company's ammunition, namely Syntech Action Pistol 150-grain factory loads, which are configured to meet the accuracy, reliability and power factor requirements of USPSA and IPSC handgun shooters. "I shoot off-the-shelf Syntech loads, which fall right in the sweet spot for power factor," said Reed. "I know the product well and it certainly helped me finish strong at these four events."
A resident of Big Lake, Minn., Reed got his start in competitive shooting 12 years ago, not long after starting work at Federal. Although he knew his way around a rifle and pistol after hunting whitetail deer and upland birds in his youth, he wasn't planning a career in the shooting sports, or in the firearms industry. "I knew that I wanted to get into engineering, but I wasn't sure which industry I was passionate about," said Reed. As a sophomore at St. Cloud State University, he landed an internship with Federal, spending the next three years assisting engineers at the company's Anoka, Minn., ammunition plant. He was quickly hired after graduating with a degree in mechanical engineering.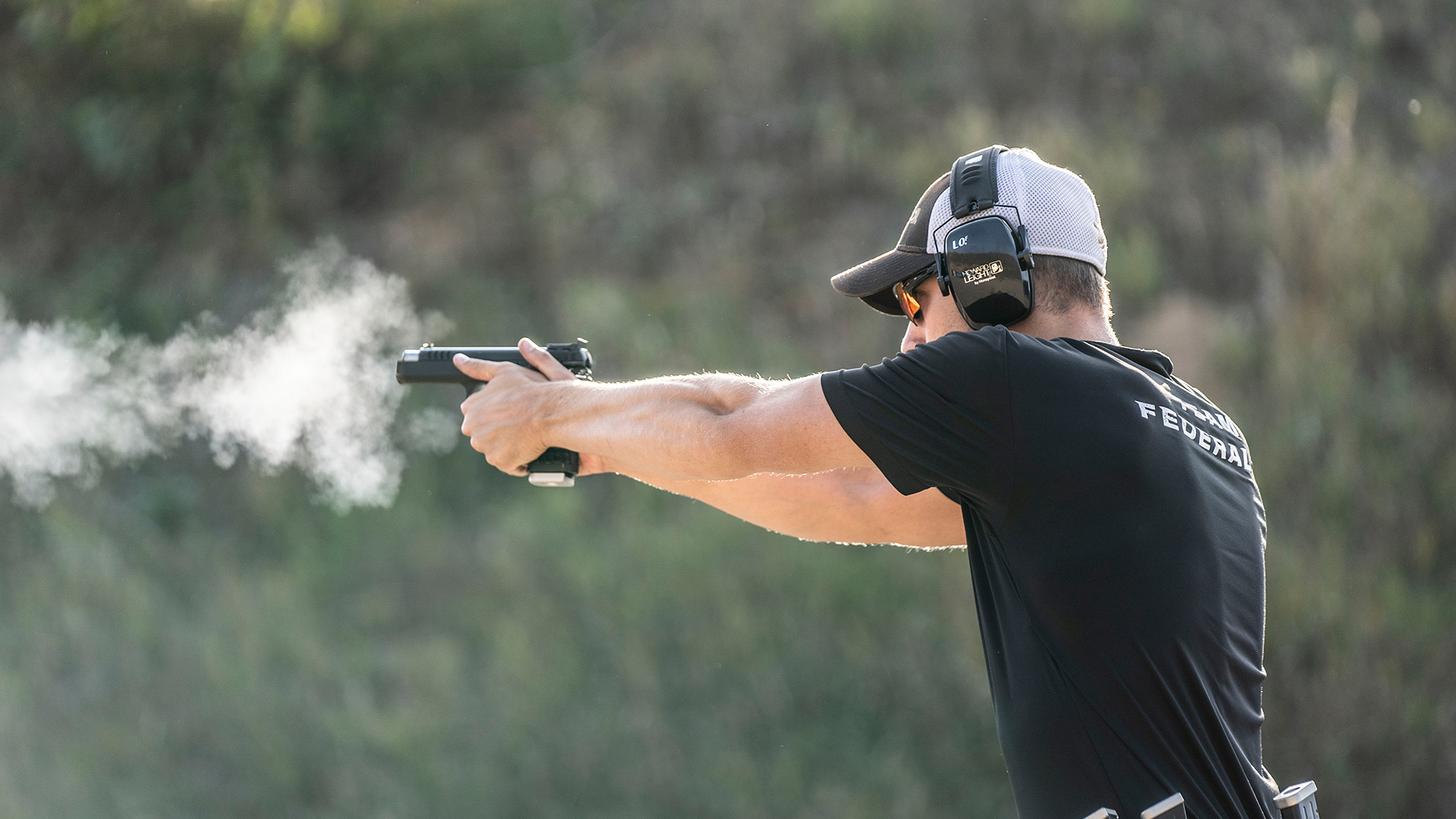 In 2012, Matt Wolff, one of his Federal coworkers, brought Reed to a local club match. Instantly hooked, he soon bought his first pistol—a Glock G34 9 mm—and the rest is history. "Before I started, I didn't know that competitive shooting would be such a thrill," said Reed. "It became an addiction."
Now, after more than a decade, Reed can't imagine his life turning out any other way. For him, it has been a real blessing to obtain a job in the firearms industry, along with his flourishing career in the competitive shooting ranks. "I'm in a unique situation," said Reed. "I've spent the last 12 years of my life working for Federal and over that time, competing at the highest levels of the sport. As an engineer I get to design the products that I enjoy using. I'm really lucky—there are a lot of people who only get to do one or the other."
Reed spends about 20 hours per week training to maintain proficiency, along with plenty of dry-fire practice. He uses his engineering background to bring a more detail-oriented approach to competitive shooting. In addition, he often studies slow-motion videos of himself to fine-tune his game. "It's all about training smart," said Reed. "I analyze my shooting and how to train more efficiently."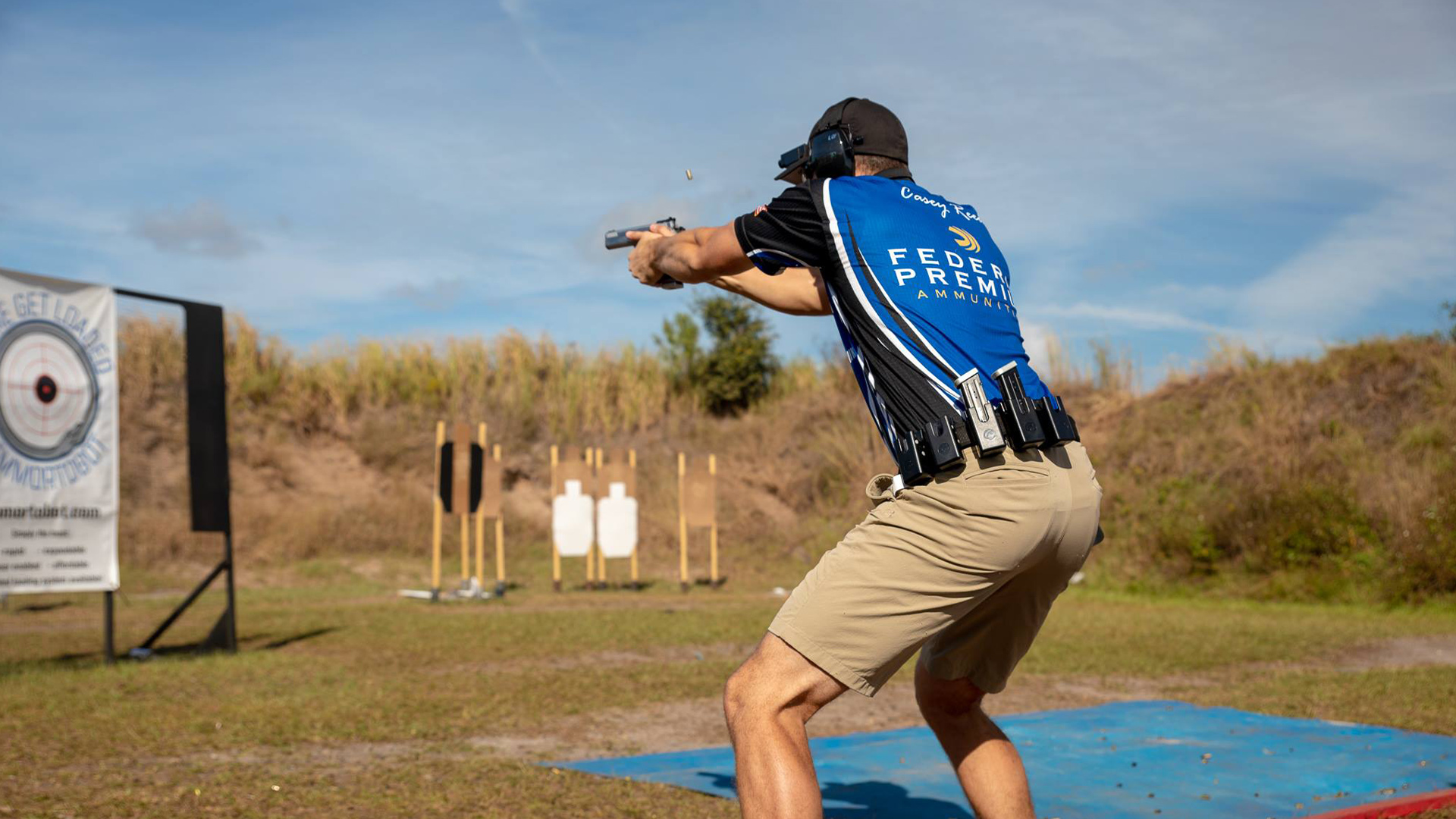 For new competitive shooters that are seeking good results, Reed stresses the need for a process, and to avoid burnout at all costs. He also shared sage advice that's applicable to finding success in nearly any pursuit: "It's important to always be learning and always be improving."
As Federal has been celebrating its 100th anniversary this year, the company also dug into its archives to highlight past employees who also doubled as competitive shooters. Casey Reed is just the latest example of excellence in competition, joining shooters such as Dave Yeager, a past Federal employee who won the 1958 Professional World Skeet Championship. Federal is also represented by a whole group of shotshell, rifle and rimfire competitive shooters that comprise the roster for Team Federal. To that end, a future issue of the digital magazine will include a special feature about the history of Federal Ammunition's long association with competitive shooting.