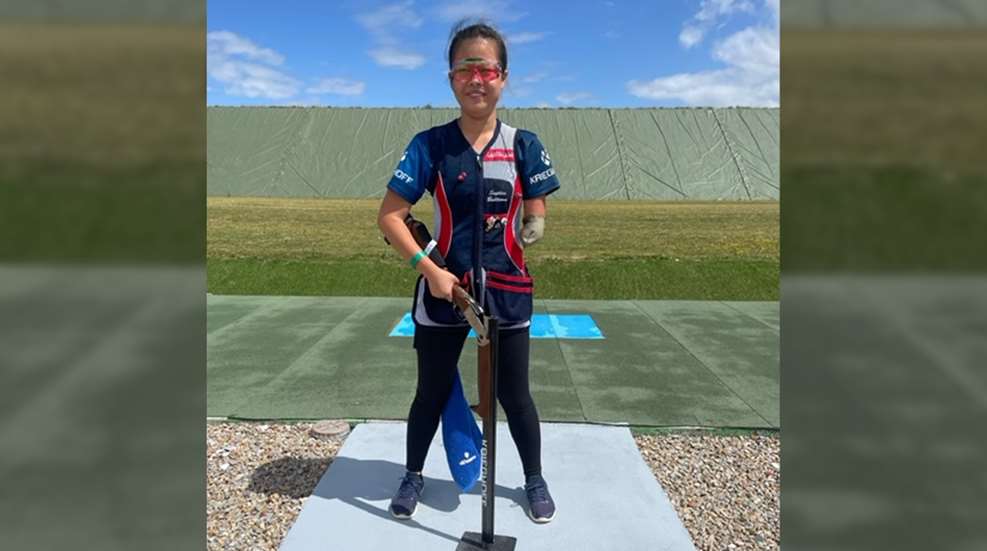 U.S. Para shotgun athlete Sophia Bultema walked away from the 2022 Chateauroux Para Sport World Cup as the new junior world record holder in the PT3-Mixed Trap Standing event. Her world record arrived on Friday, June 10, where Bultema scored 17 in the final and 100 in qualification.
The 2022 Chateauroux World Cup, the "biggest-ever" as described on the World Shooting Para Sport website, was held June 6-12 at the Centre National de Tir Sportif in Chateauroux, France. A combined Para Sport World Cup, the match included all Para shooting sport classes: rifle and pistol, Para trap and VI shooting, along with rifle and pistol mixed team events.
Bultema finished the PT3-Mixed Trap Standing event qualification round with a score of 100x125, good for a fourth-place ranking. While she earned the junior world record for the event, Bultema ended the final in fifth place. The top spot and the gold medal in the PT3-Mixed Trap Standing event went to Adrian Becker Castillo (Spain) with 41—also a new world record.
Born without a left arm, she was adopted from an orphanage in her native China at the age of five. As a para-trap competitor representing Team USA, Bultema has found success on the international competition circuit. According to an interview with Concordia University in Nebraska, she comes from a hunting family that also owns property in the mountains. Her high school had a shooting team that she ended up joining. The rest is history.
Visit Sophia Bultema's Facebook page.
In total, 18 athletes from 13 countries secured quotas for the Paris 2024 Paralympic Games at the Chateauroux World Cup. See the full results of the 2022 Chateauroux Para Sport World Cup here. For the latest from USA Shooting, go to usashooting.org.