The second doubleheader in two weeks may have been more than the Akron rifle team could handle. The first match on Friday, November 10, at Akron resulted in the Zips finishing behind Ohio State 4702 to 4690. Even though Akron was only about five points off its team average, Ohio State posted the superior score earning the win. Then came Saturday, November 11, and the match against Army. Akron had not fired a team score this low since back in October of 2021. Yes, I have heard days like this described by many colorful metaphors, but the silver lining may be if things are going to go bad, let's have them all go bad at the same time and be done with it. The day ended up going to Army, who posted a 4690 to Akron's 4669. This should have been an easy win for Akron, but Army went home the victor.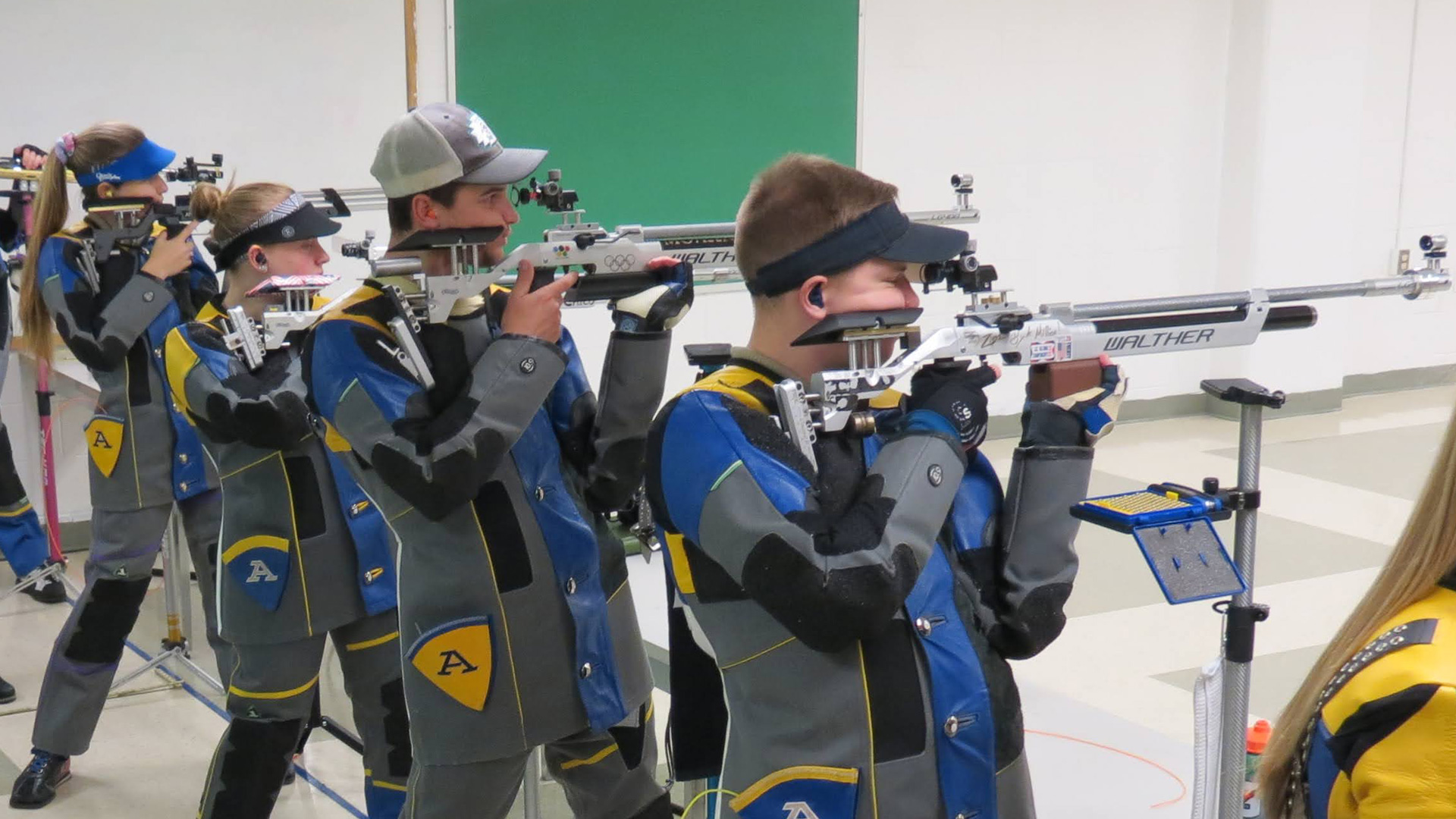 At the Ohio State match, senior Gavin Perkowski lit up the boards on the air rifle range winning the top gun award and setting a new school record in air rifle with his amazing score of 597-53X. Gavin has absolutely been on fire with his air rifle this entire season. Freshman hotshot Tyler DeKruger led Akron rifle in the smallbore category with 582 out of the possible 600. All in all, the day led to a solid performance by the Akron Zips rifle team that was accurately described as "aggressively mediocre."

In the Army match, Perkowski again led Akron with the air rifle finishing one point shy of the previous day's school record. His 596 placed him in a tie with senior Anusha Pakkam from Army for first place. Four additional hotshots from Akron also posted scores in the elite 590s. For the first time this season, sophomore Natalia Siek rose to the top of the smallbore leaderboard with her 586. Additionally, sophomore Jordyn Ewine finished third overall with her 584. It was the day of the sophomore on the smallbore range for the Akron Zips.

View the full results of the Akron vs. Ohio State and Akron vs. Army matches at the NCAA website.
Now it is time for the Akron rifle team to shake off the doldrums, pack up their gear and head north to the University of Alaska-Fairbanks. This will be the first appearance ever for Akron at the Alaska venue. While in Alaska, the Zips have a match on Saturday, November 18, against the University of Kentucky on the Alaska range. Then on Sunday, November 19, Akron and Alaska-Fairbanks will face off. Both matches are scheduled to start at 9:00 a.m. Alaska Standard Time, which is four hours later than Eastern Standard Time.
Learn more about the Akron, Ohio State and Army rifle teams.