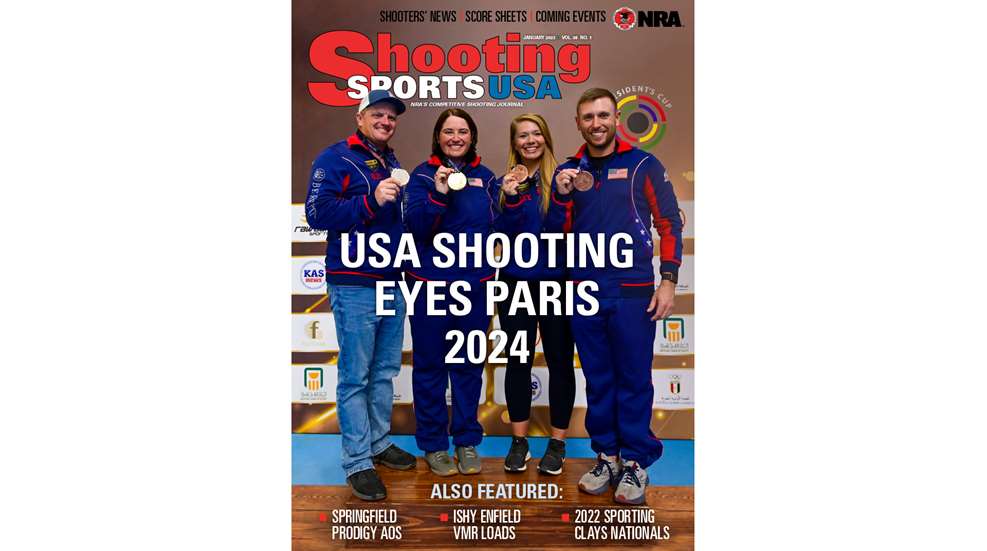 A big Happy New Year's to all of our readers! I sincerely hope that all of you had a wonderful holiday season filled with joy and happiness. Now that it's January and 2023 is in full swing, I know that many of you are eager to learn about all the new guns and other products that will be coming out this year. As in past years, Shooting Sports USA will be sharing news about the latest product announcements during SHOT Show 2023 and beyond. Check the website often for updates and be sure to subscribe to the free Insider weekly newsletter.
In this issue we're looking back at the tremendous performances posted by U.S. athletes on the international stage in 2022. From start to finish, last year's competition season saw dominating performances from U.S. athletes with many medals and 15 Olympic quotas garnered. USA Shooting is in a fine position for success as the pistol, rifle and shotgun teams prepare for the Paris 2024 Olympic Games. Read my recap about USA Shooting and its banner year of competition in 2022.
Field Editor Art Merrill penned a must-read article for Vintage Military Rifle competition fans about feeding the Ishaphore Enfield rifle. This niche gun is known as one of the few VMR boltaction rifles chambered for the 7.62x51 mm NATO round. In the article, Merrill shares his tips on developing a low-pressure handload for the "Ishy" Enfield rifle that will cycle safely and reliably.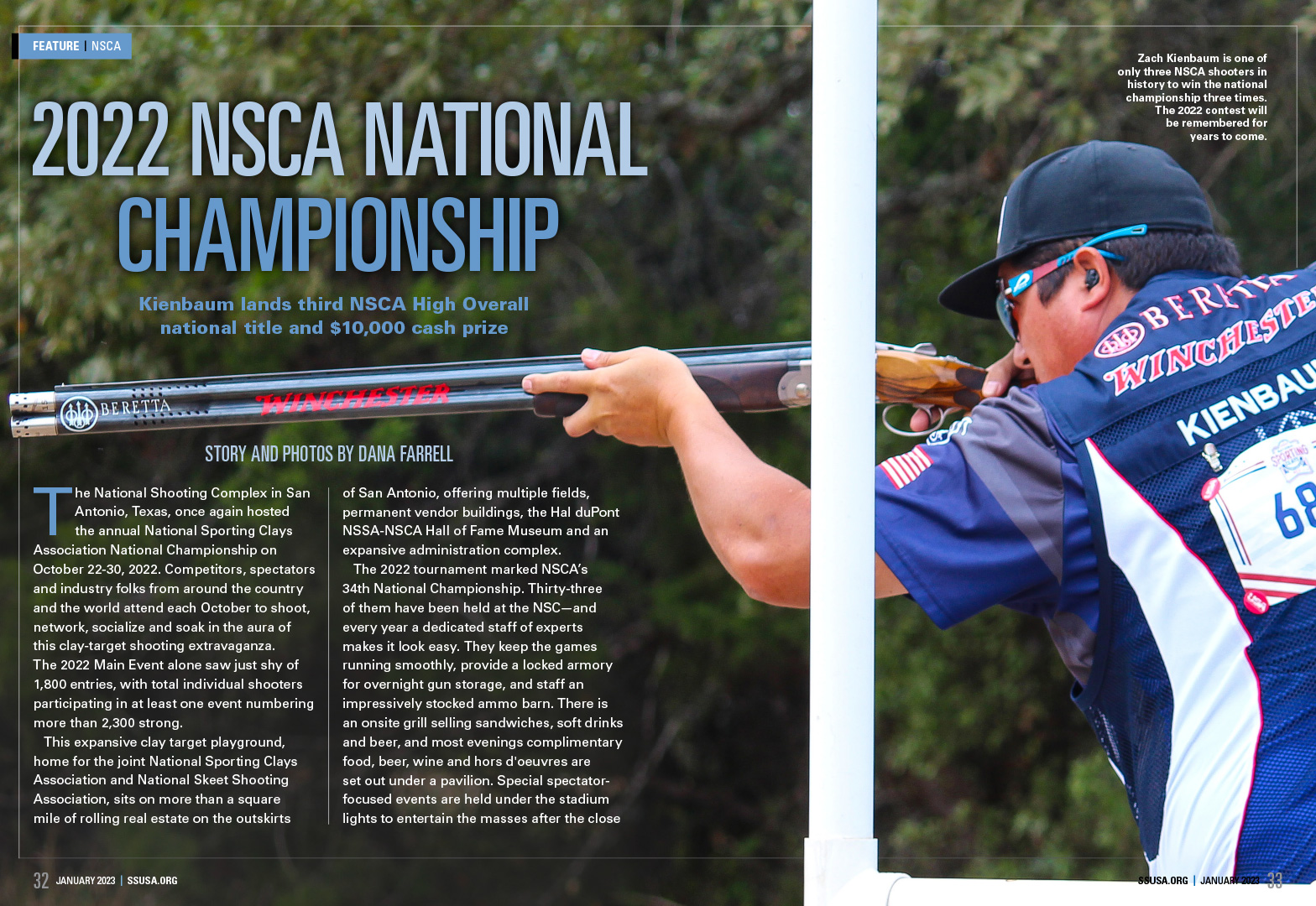 Sporting clays remains a popular clay target discipline in the United States, if not the most popular. The 2022 National Sporting Clays Association Nationals in San Antonio, Texas, attracted nearly 1,800 entries in the Main Event alone. In his match report, author Dana Farrell shares the usual competition stats, along with one standout accomplishment—Team Winchester's Zach Kienbaum landing his third NSCA High Overall national title. Kienbaum is only the third shooter in NSCA history to accomplish this feat. As Farrell said in his article, last year's contest will be "remembered for years to come."
Finally, you won't want to miss this issue's Product Focus featuring my review of the new Springfield Armory 1911 DS Prodigy AOS. An optics-ready, double-stack 9 mm pistol priced at less than $1,700 with a HEX Dragonfly optic equipped from the factory, I found the Prodigy to be a smooth shooting pistol that handles recoil well and is loaded with features. Read my review to find out more about the new 1911 DS Prodigy AOS 9 mm pistol.
John Parker
Editor-in-Chief, Shooting Sports USA
Are you a subscriber?
Not receiving the monthly digital magazine announcement in your inbox? Become a subscriber. Not only is it completely free, it only takes a minute to sign up and it guarantees you'll never miss a single issue of the NRA's competitive shooting journal. Subscribe here.