This month's issue of Shooting Sports USA kicks off with author Dana Farrell's guide to three popular U.S. clay target disciplines—Trap, Skeet and Sporting Clays. His article not only provides insight about America's top three shotgun sports, but also includes some history as well as how newcomers can get started in each one. Read it here.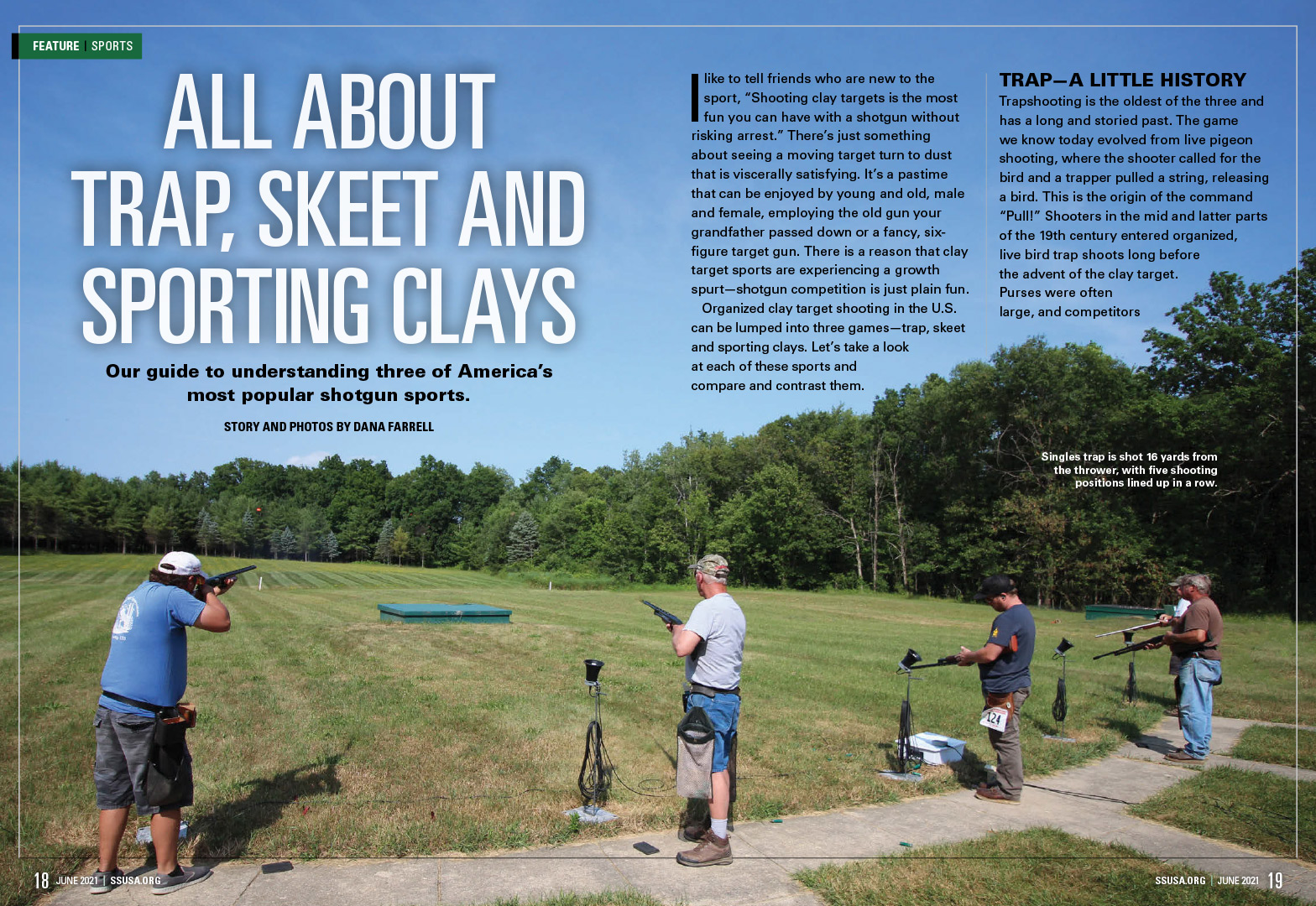 Also in the June 2021 digital magazine, author Frank Melloni shares his findings on SK's new High Velocity Match Rimfire ammunition. Sporting a 40-grain round-nosed projectile, this high-f.p.s. 22 Long Rifle load is ideal for NRL22 and PRS Rimfire games. You can learn all about SK High Velocity Match .22 LR Rimfire ammo by reading June's Product Focus.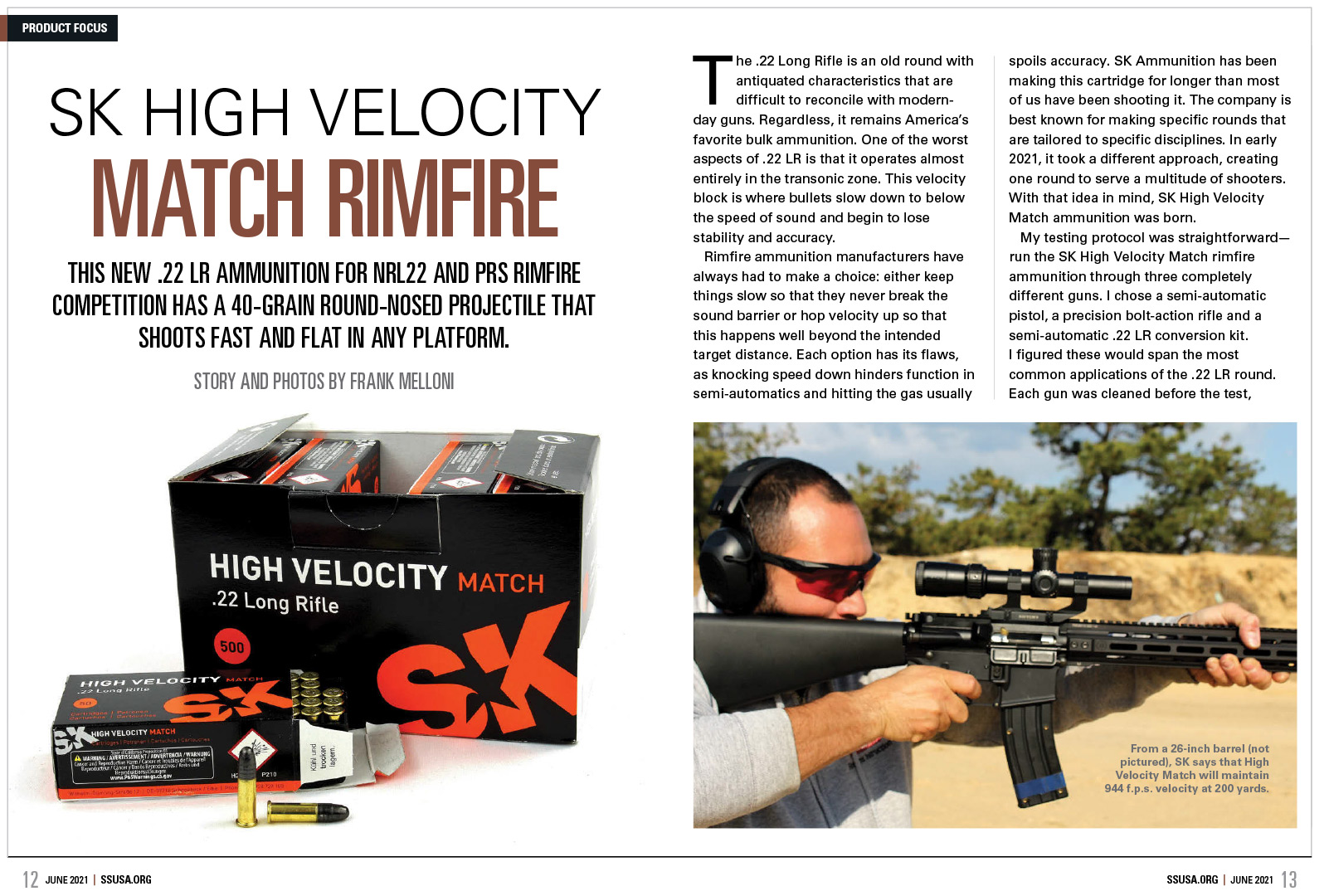 After optics were added to the Service Rifle rules back in 2016, the game opened up to new shooters, as well as longtime High Power competitors on the hunt for something new. In an effort to get maximum bang for his buck, author Frank Melloni upgraded one of his existing AR-15s into a match-grade service rifle suitable for High Power competition—complete with optic. Be sure to check out his article on how to maximize savings while building a Service Rifle.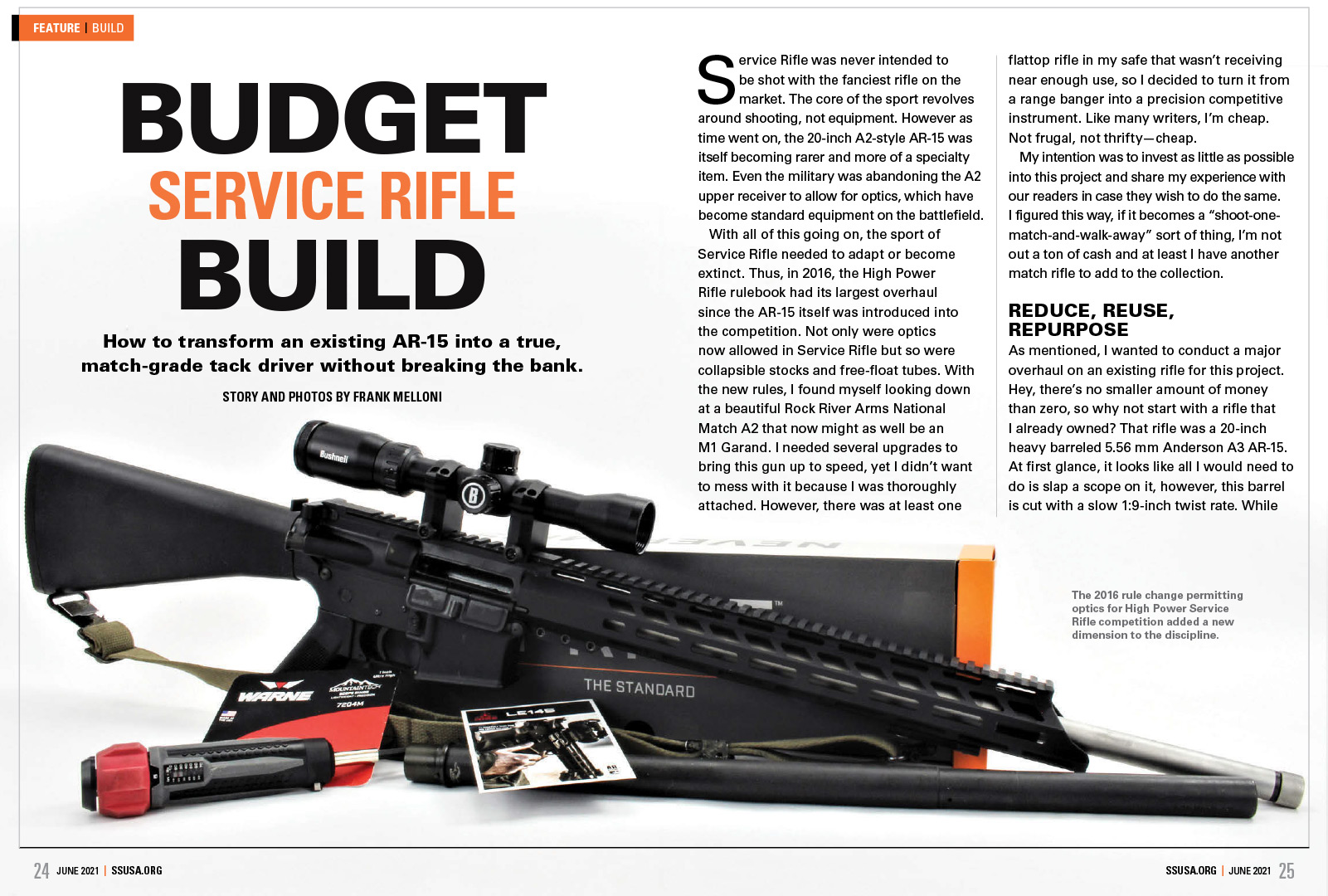 When it comes to scope mounting, two options dominate the market—Picatinny and Weaver-style. While both of these scope-mounting systems work on the same basic principle, each has its advantages and disadvantages. As such, Field Editor Art Merrill says there are some points that you should consider before mounting your optic. Read his comparison of Picatinny vs. Weaver scope-mounting systems.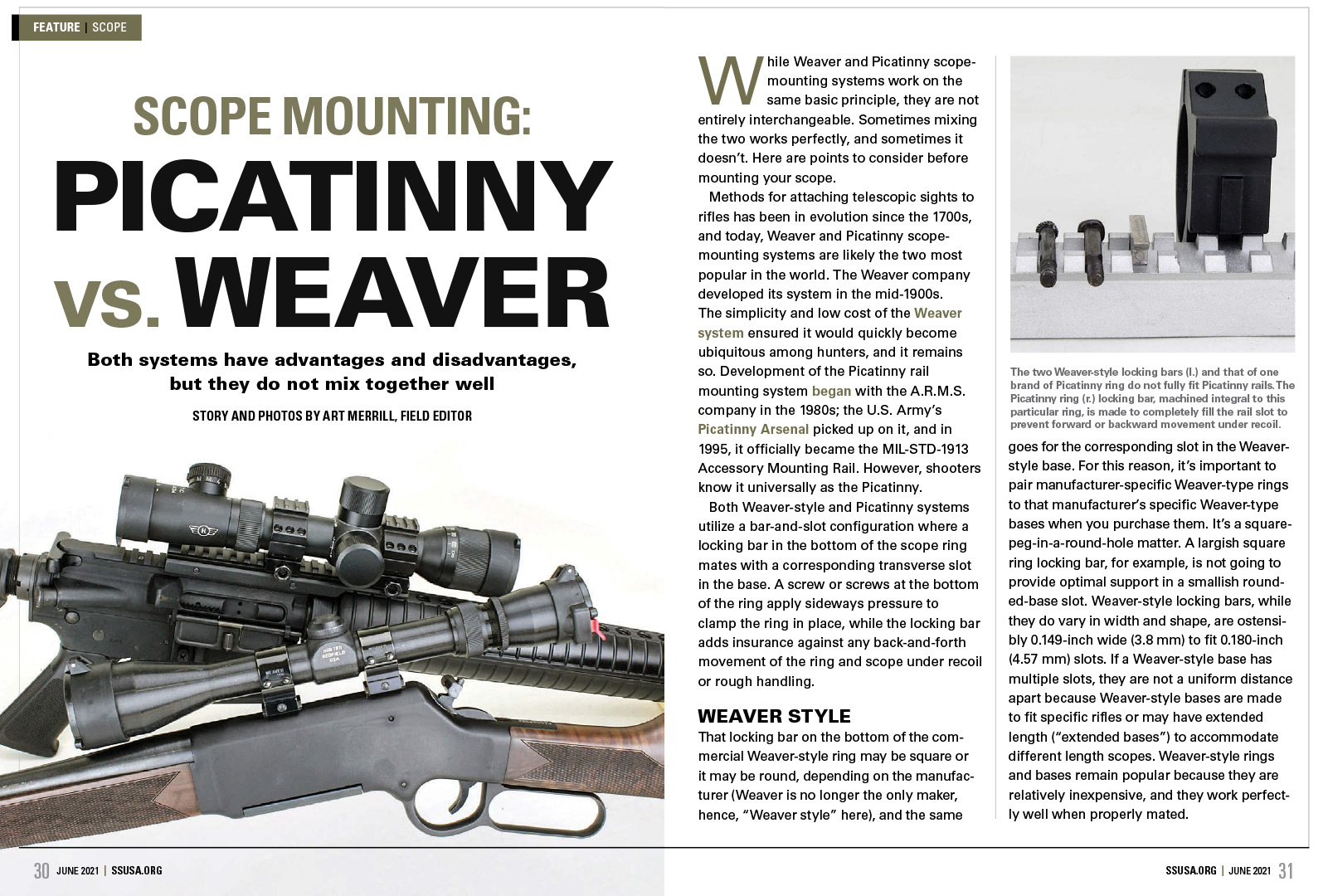 Field Editor Chris Christian is our resident Steel Challenge expert, and he is penning a series of articles on how to master all eight stages. Hitting five steel plates while standing in a shooting box is easier said than done. The Mastering Steel Challenge Stages article series debuts in the June digital magazine with fan-favorite stage Five To Go. In addition, this guide should be helpful for newcomers to Steel Challenge as they get started in the sport. Find out what Christian has to say about Five To Go.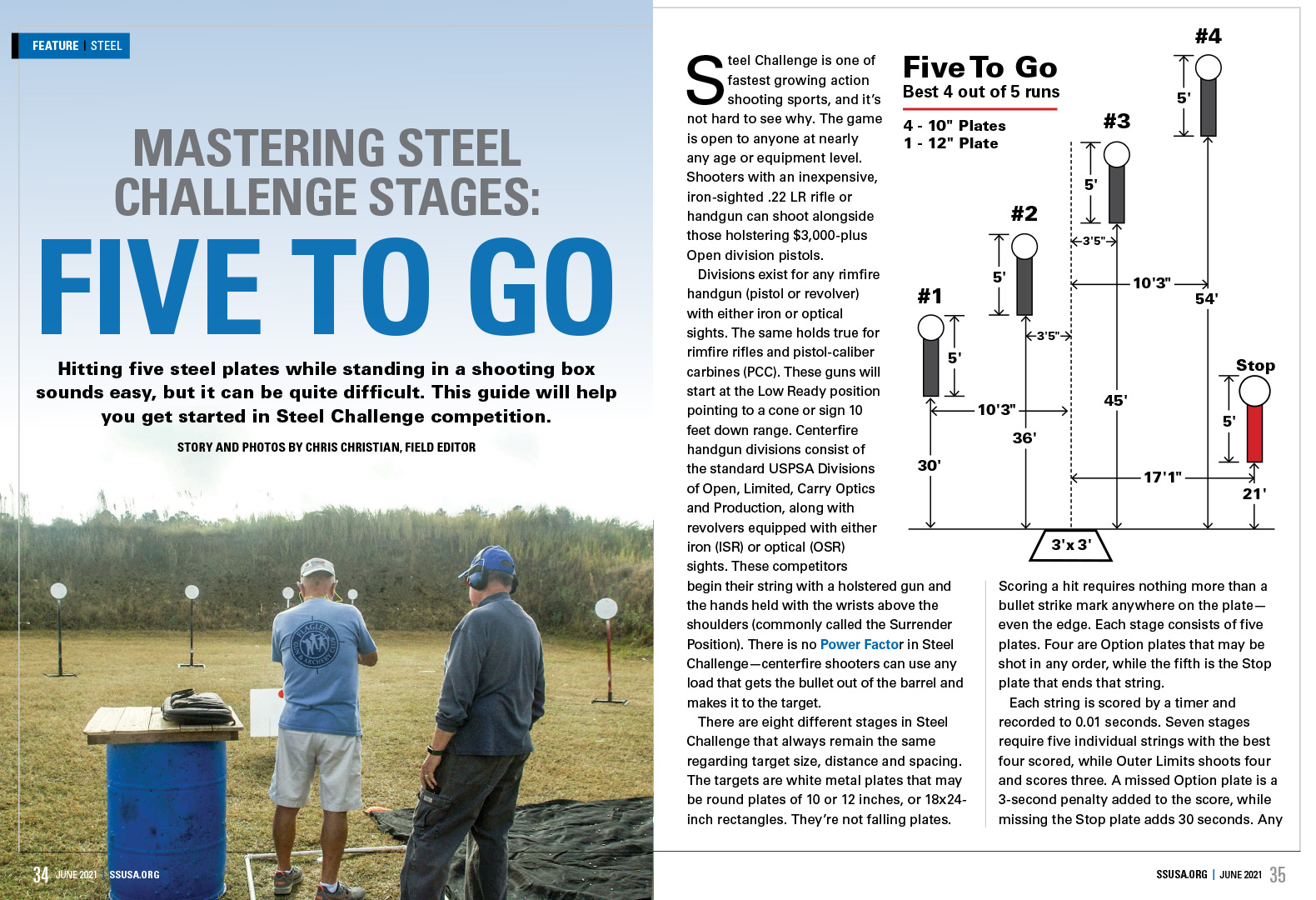 Reporters Welcome
In our efforts to recruit more reporters, we frequently hear the comment: "But I'm not a writer." What people overlook is that they are on the scene, hearing and seeing the action first-hand. Editing and completing the article is our job, so if you'd like to try your hand at sharing draft reports and photographs from national-level matches or interviews with key people in the shooting sports, please email us at [email protected].
—John Parker
Executive Editor, Shooting Sports USA
---
Read more: Competitors' Corner: May 2021