With precision rimfire shooters pushing the diminutive .22 LR cartridge to the limit, it was only a matter of time before the market would take notice. Now, we may have finally reached an era where .22 LR bullets sporting high ballistic coefficients are a reality. Field Editor Art Merrill examines this phenomenon, along with a short history of the rimfire cartridge in January's cover feature—including a sneak peek at Cutting Edge Bullets' new offerings for precision rimfire coming later this year. This includes high-BC .22 LR bullets for handloaders and further down the line, factory-loaded ammunition. Read Merrill's article here.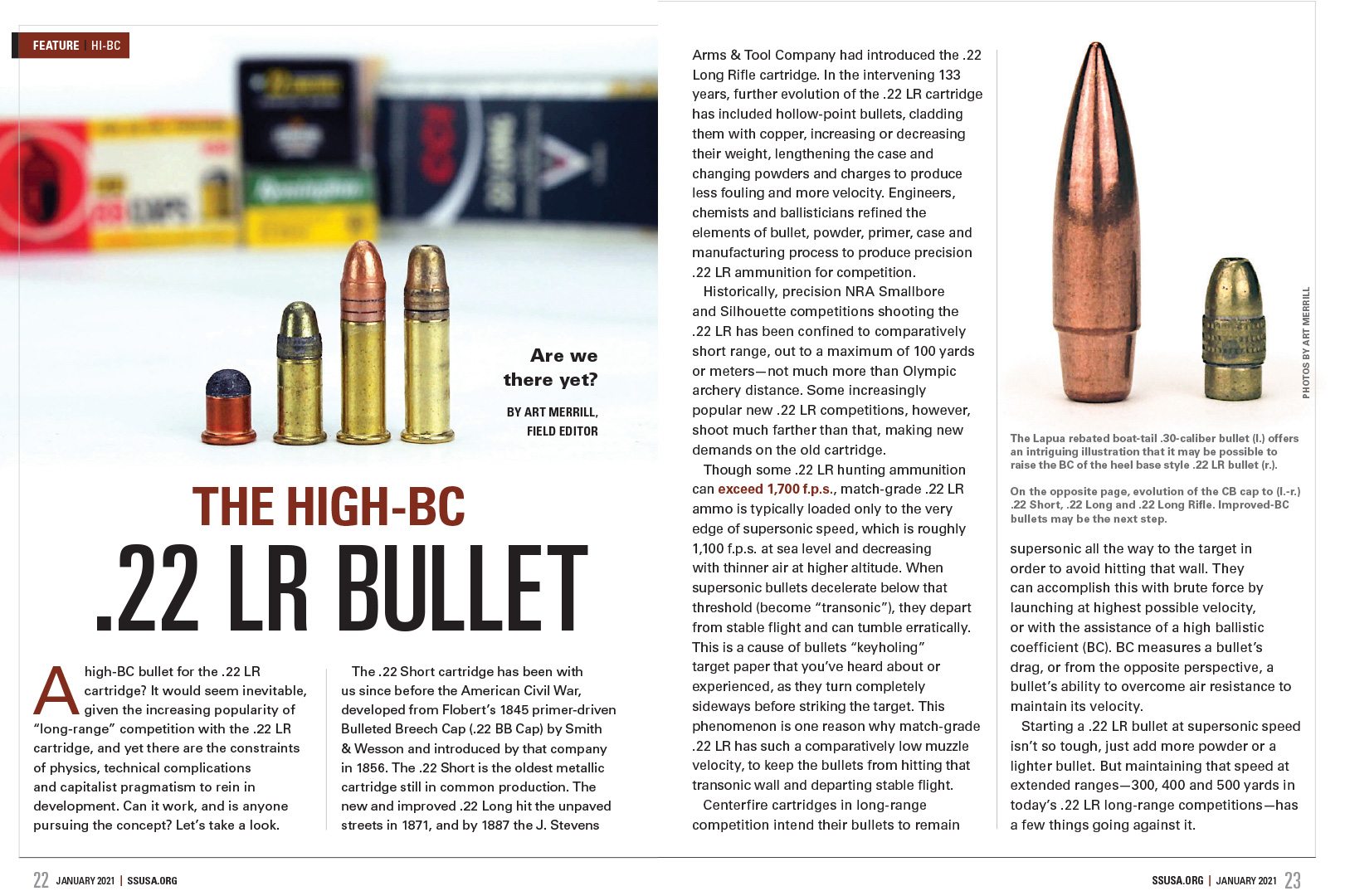 In the first Product Focus of 2021, Field Editor Chris Christian reviews the Browning Buck Mark Plus Vision, a limited-edition version of the company's popular .22 LR pistol. Distinguishing the Plus Vision from the rest of the pack are competitor-friendly features such as an alloy-sleeved steel barrel, top Picatinny rail for optics mounting, fiber-optic front sight and UFX overmolded grips. Don't miss the January 2021 Product Focus.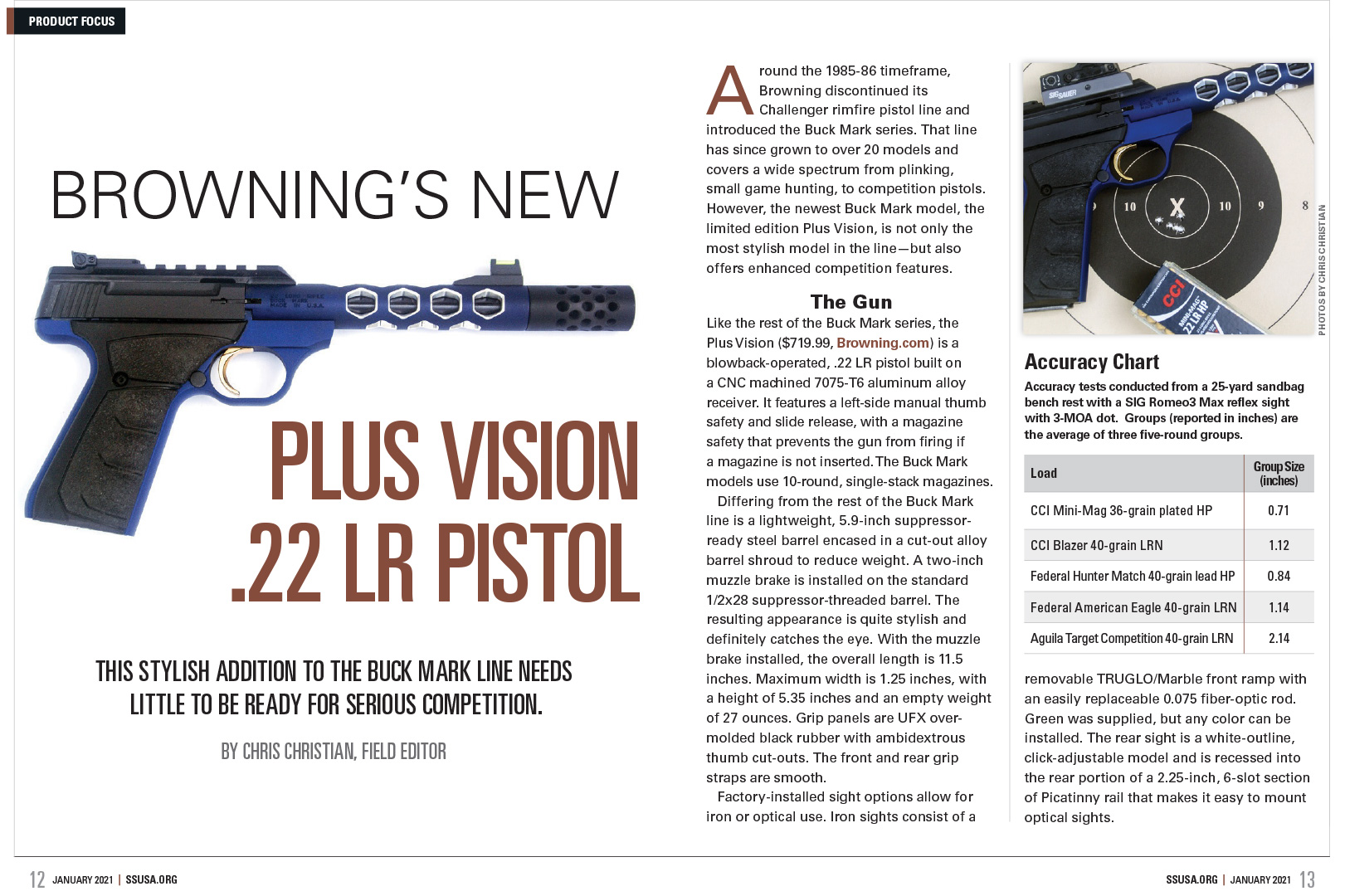 Last September, the NRA Southwest Trap Championship and ATA Southwestern Grand were conducted at the NRA Whittington Center in Raton, N.M., for the second consecutive year. This dual event featured an expanded match program—four events were added to the schedule, along with 300 extra birds for competitors that fired all 15 match events. Read our coverage here.

I'm happy to announce a new addition to the writing staff, sporting-clays expert Dana Farrell, the editor of ClayShootingUSA magazine. Appropriately enough, Farrell's first Shooting Sports USA feature covers the 2020 National Sporting Clays Association National Championship, held last October at the National Shooting Complex in San Antonio, Tex. According to Farrell, the match, which is now in its 32nd year, is "a not-to-miss festival of clay target shooting." Learn more here.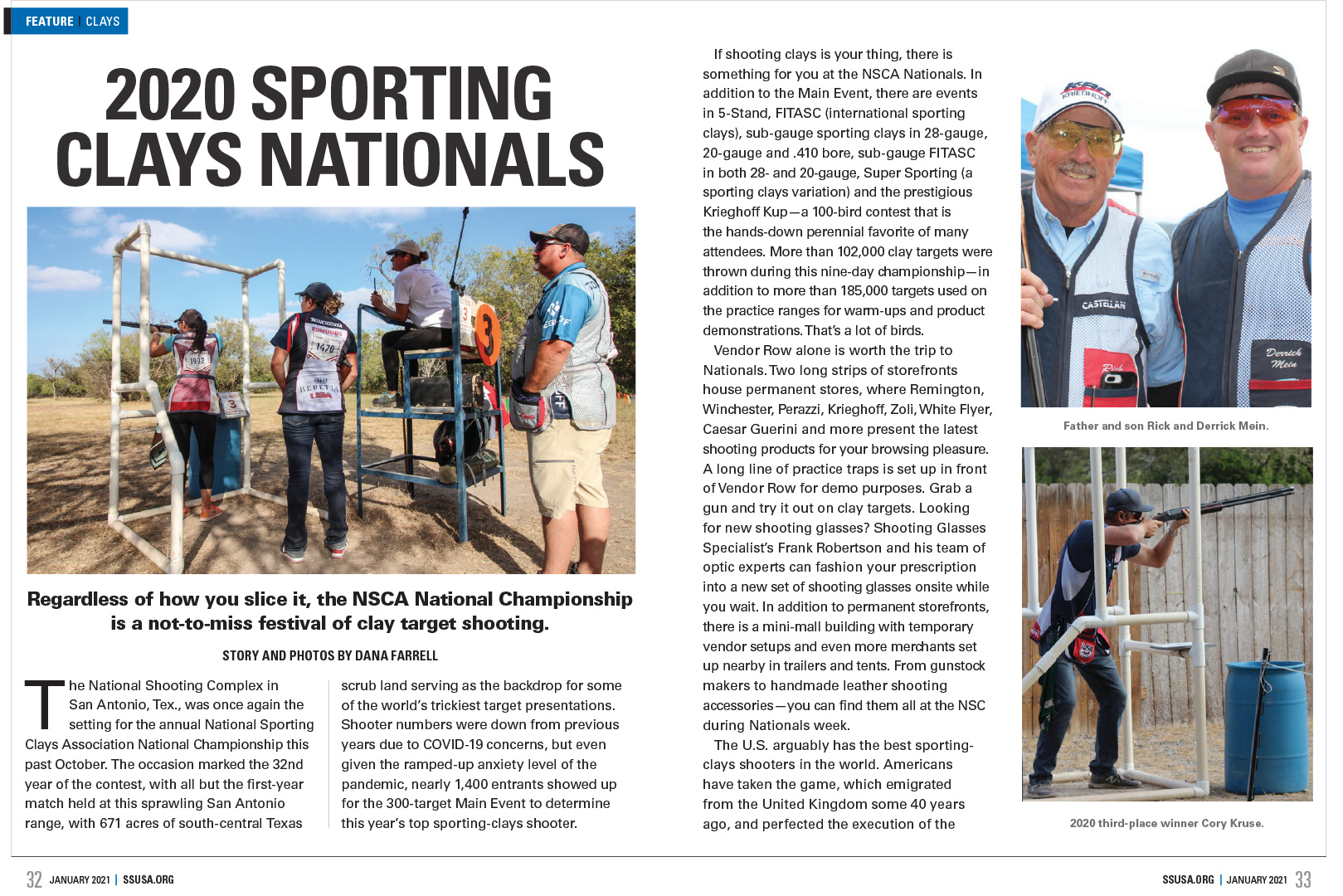 Maven's direct-to-consumer business model has proven popular with hunters. Now, the company has competitive shooters in its sights after the release of the RS.4 5-30x56 mm riflescope, a customizable optic attractively priced under $2,000. Custom colors and character engraving, as well as a choice of different reticles are available via the website. Author Frank Melloni took the new RS.4 optic for a spin on a Remington 700 action chambered in .220 Swift. Find out what he learned here.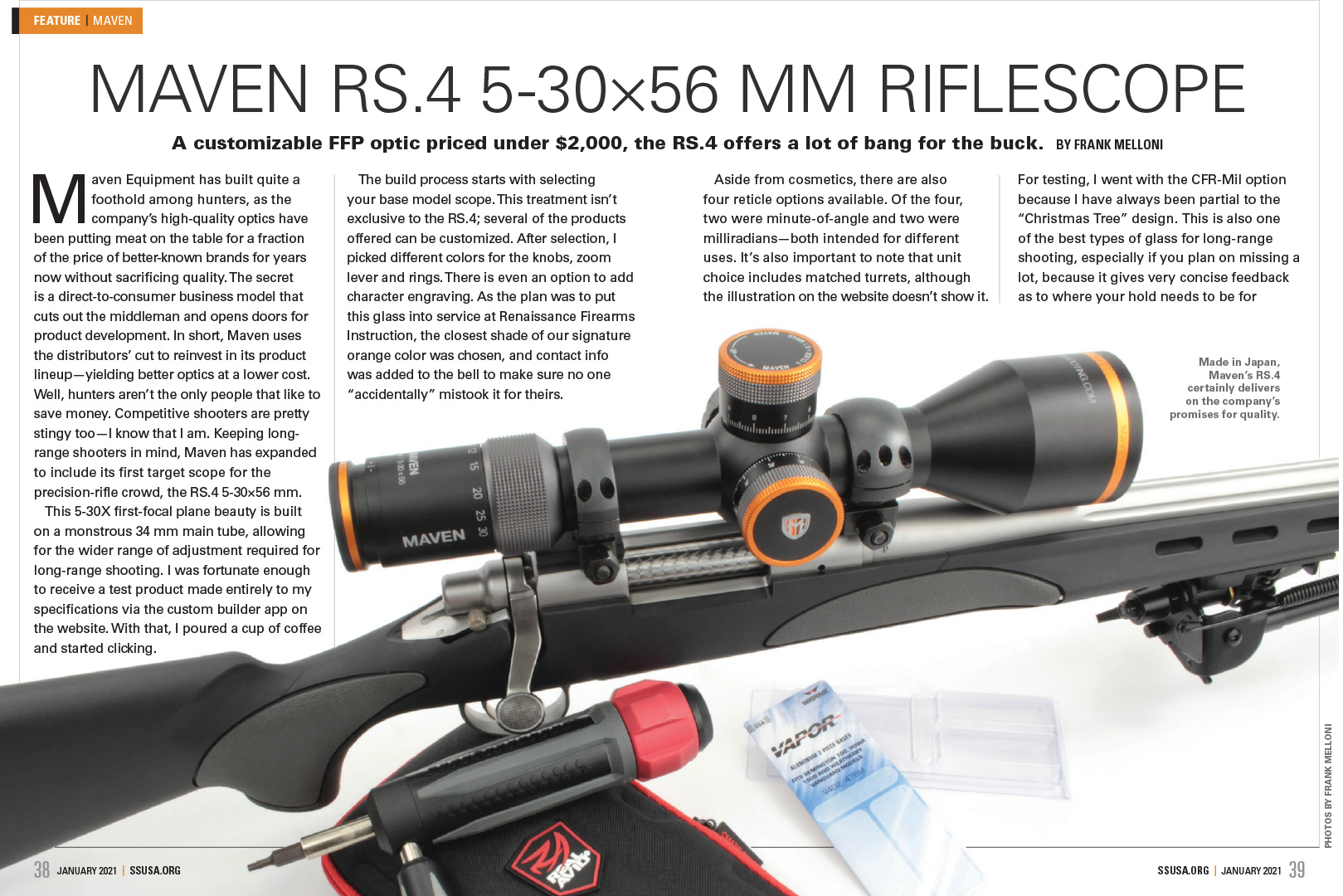 Finally, some housekeeping. Last year, I asked for more Score Sheets submissions, and the feedback was outstanding. As a matter of fact, we received so many submissions that we are still playing catchup on publishing them all. If you haven't seen your match featured yet, rest assured it will be included in a future issue of the digital magazine. The best way to ensure your Score Sheets submission is published quickly is to submit it online. (Read our guide.) Be sure to check out the Score Sheets section of the January 2021 digital magazine.
—John Parker
Executive Editor, Shooting Sports USA
---
Read more Competitors' Corner articles: